Top 5 Benefits Of Dove Soap For Oily Skin
So, you have an oily skin? Well, you are in good company! Jennifer Aniston, Cameroon Diaz and a multitude of other celebrities suffer from the same problem. Why women, even men have to deal with this irritating skin type. Oily skin in itself is a problem, but it also leads to other skin issues like acne, pimples, blackheads etc. Fortunately there are a host of skin care products available, that are specifically created for the oily skin.
[ Read: Oily skin ]
Dove offers one of those products. This is a personal care products-based brand and is owned by Unilever. This company offers fantastic products to solve issues like grimy face, which settles on the skin due to excessive oily secretions that combine with dirt. This problem looks as ugly as it sounds. But with Dove soap oily skin will be a thing of the past. Dove soap contains all the relevant creams and compounds that not only cleanse the oily skin but also prevent it from dryness and dirt. This soap can not only be used on the face but on the entire body as well. The top five benefits of Dove soap for oily skin are listed below:
[ Read: Skin care products ]
Advantages of Dove Soap for Oily Skin
1. Effective Skin Cleanser:
Dove soap possesses Alpha and Beta hydroxides, which has the ability to lift up the dirt and excessive oily cells from the skin and remove them gently without damaging the dermal layers of the skin. It is highly effective in cleansing the pores in such a way that the acne, whiteheads and blackheads are all scrubbed off without leaving any marks or side effects. This soap can eradicate the pools of oil that tend to accumulate on the oily skin.
[ Read: Skin ]
2. Provides Hydration:
A dehydrated skin can be a cause for serious concern. Excessive dryness causes the water content of the skin to dry up completely. Dove so approves to be an excellent product for keeping the skin hydrated. This is usually beneficial in the winter season when the skin tends to lose moisture very fast. Dove soap for oily skin helps in retaining the right amount of moisture and maintaining hydration all over the skin, while removing excess oil. This soap also prevents the skin from getting irritated and has the ability to give the skin a healthy complexion.
[ Read: Dove Face Washes ]
3. Dove Soap Is A Natural Moisturizer:
Dove is manufactured in such a way that it works like a moisturizer for the oily skin. It is a well-known fact that oily skin can become very sensitive and has lots of blemishes and dryness if one uses any product carelessly. Thus, it is very important for one to use Dove soap, which not only prevents blemishes but also helps in moisturizing the skin to avoid the roughness, making it look soft and supple.
4. Dove Soap Provides Complete And Balanced Nourishment:
An oily skin is usually a result of unbalanced hormonal changes in the body that is reflected on the skin. It is often seen that an imbalance in the hormones result in either excessive secretions or lack in secretions. Application of Dove soap regularly ensures that the skin gets well-nourished externally and is healthy and glowing.
[ Read: Dove Shampoos Available In India ]
5. Dove Soap Is Anti-Allergic:
This brand of soap lives up to its reputation and is also known to be suitable for those with hypersensitive skin. Costumers have vouched that having an extremely hypersensitive skin made them wary of Dove at first, but after using this soap, they have become ardent fans! This is essentially due to the hypoallergenic properties that this soap contains. These properties prevent an oily skin from reacting and breaking out.
[ Read: Dove Hair Care Products ]
Is dove soap good for oily skin? So worry no more about your oily skin. Like all those gorgeous celebrities listed above, you too can control the way you look. With Dove, you have a skin care partner who will walk that extra mile to make you look your best, always!

The following two tabs change content below.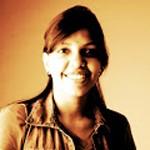 Latest posts by Shruti Goenka (see all)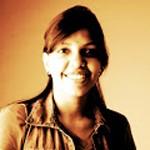 Shruti Goenka
Hi I am very passionate about makeup, fashion and health related topics, I always had a soft corner for makeup and beauty. I believe makeup has the power to enhance features and can turn flaws into strengths. Makeup keeps me busy and yet it gives me the opportunity to follow my passion.