Best L'oreal Hair Straightening Creams Available In India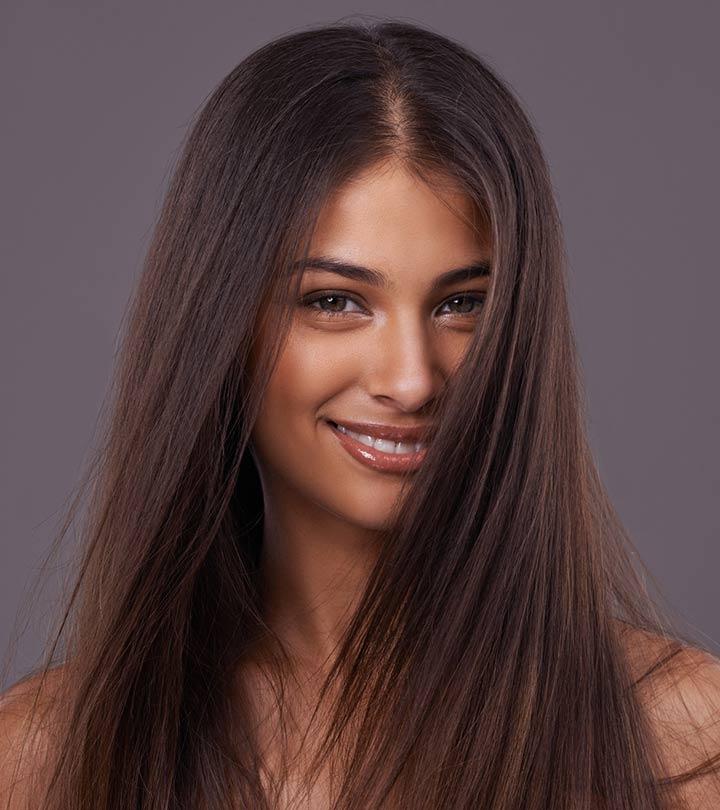 Hair straightening is more than just a fad. While permanent straightening seems to be a big hit, not everyone can afford it or are thrilled with the idea of getting it straightened permanently. So, what else are we left with? Thanks to the innovation and technology in the cosmetic industry, we always have alternatives and more than ever. From straightening your hair to fighting out frizz, these creams have come a long way. So, today we'll look at one of the brands–L'oreal which offers a range of options for all of us.
Best L'oreal Hair Straightening Creams Available In India
For some of us, flyaways and taming hair after the wash seems to be a big challenge. While you cannot afford to style it with hot tools all the time, frizz free creams come to your rescue. They not only make your hair smooth but tame those stubborn flyaways and make your hair look stylish and sleek for three days. This cream is from their newest collection and one of the best straightening creams out there.
Pros
Very easy to use.
Stays for three days.
Makes your hair look healthy.
Recommended For – Frizzy and wavy hair.
L'Oreal Paris Xtenso Oil Trio Extra Resistant Hair Straightening Cream tames rebellious, curly, and frizzy hair. This straightening cream makes your hair smooth, silky, and straight for a long time. It is a two-step straightening treatment for your hair that is used with a styling iron to straighten your hair.
Pros
Tames frizzy hair.
Makes hair smooth and silky.
Maintains the health of your hair.
Recommended For –Thick and wavy hair.
With a nice and creamy texture, this straightening cream is meant for stubborn, wavy and frizzy hair. It spreads quickly, and a little product is enough for every use. Towel dry the hair and run your fingers through your hair. You could use a blow dryer or straightener if your hair is super thick or wavy.
Pros
Retains the bounce in your wavy hair and smoothens it out.
Even better results with styling tools.
Keeps your hair fresh and oil-free for 2-3 days.
Recommended For – Normal to wavy hair.
A unisex product from L'oreal for the resistant and stubborn hair type. People with rebellious hair that spend hours together in front of the mirror just to make the hair look presentable need something as robust and potent as this one. You can either follow the cold smoothing method or use styling tools for a salon like finish. Either way, this product is great value for money and long lasting too.
Pros
Long lasting.
Salon like finish.
Works even on rebellious and curly hair.
Recommended For – Wavy, rebellious and stubborn hair types.
5. L'Oreal Professionnel Tecni Art – Smooth Iron Finish
L'oreal Professional Tecni Art – Smooth Iron Finish cream is formulated using cutting edge, Heat Optimizing Technology with a combination of anionic polymers and ceramides that not only leave your hair straight, silky and soft but also protect your hair from all the heat.
Pros
Heat protectant and straightening cream.
Makes your hair look healthy.
Recommended For – Normal, frizzy and wavy hair.
A combination of primrose and kukui oils with pro-keratin, this L'oreal Professional Liss Unlimited Thermo Cream is one of its kind. It contains protecting hair fibre ingredients that protect your hair from damage caused by heat, weather, and pollution. They tame even the most stubborn kind of hair and keep them soft till your next wash.
Pros
Protects your hair from pollution and heat.
Keeps your hair straight, soft and smooth till next wash.
Recommended For – Damaged and rebellious hair.
This X-Tenso Care Straight Serum works best when combined with X-Tenso straightening cream. It keeps your tresses tangle free and adds shine to your hair making it look healthy, strong and beautiful.
Pros
Tames even permed hair.
A little product goes a long way.
Lightweight and spreads easily.
Recommended For – Rebellious and permed hair.
It is an absolute challenge to keep your hair straight in humid weather conditions unless you have products that address a specific issue like this one. L'oreal Tecni Art Smooth Control Gel is formulated to keep your hair straight and intact for 24 hours without curling back into those unpleasant waves. It is infused with a protective filter that shields your hair from the heat and the sun. You could either air dry your hair or use straightening tools for salon like finish.
Pros
Protects your hair from the sun and harmful UV rays.
Acts as a styling gel.
Holds your hair straight and intact for 24 hours even in humid weather conditions.
Recommended For – Normal to wavy hair.


L'oreal Professionnel Steampod Replenishing Smoothing Cream uses pro-keratin technology that protects your hair from the damage caused by heat, pollution and free radicals. It nourishes your hair, making it look soft, lustrous and smooth. This cream also comes in another variant – Steampod Milk for fine hair type, while Steampod Cream is for the voluminous hair type. Apply it on damp and towel dried hair and feel pampered.
Pros
Long lasting straightening effect.
Controls frizz.
Smoothens your hair out.
Recommended For – Fine, wavy or thick hair.
Most hair sprays are hair protectants but regular. But this one from L'oreal Studio called 'Hot & Straight' hair spray is an easy alternative. All you need to do is spray it on damp hair and blow dry your hair for long lasting and naturally straight looking hair.
Pros
Easy to use.
A little product will do.
Keeps the hair straight and intact for at least two days.
Recommended For – Normal to wavy hair.
*Subject to Availability
While some of them work better with flat ironing tools and others help with frizz, these creams are any day better than putting your hair through permanent straightening and in the process load them with chemicals. Feel free to drop a text in the comments section below, if you have any questions.
Recommended Articles:
The following two tabs change content below.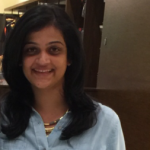 After working in Marketing and Business Development for a few years, Pratima Ati jumped ship to pursue two things she loved – fashion and writing. She's now a full-time Fashion & Lifestyle writer and has never looked back ever since. She sleeps early, reads often, and when she can't, she finally gives a closure to all the characters living in her drafts. Sometimes, they pass off as poetry too! That, and her training in Indian classical music and playing (learning) the veena keep her sane, civil, and bearable.