Most Koreans are known for their flawless skin. All over the world people envy Korean beauties because of their looks and skin. In fact, when Korean Actress Go Hyun Jung published her beauty secrets in a documentary titled 'Go Hyun Jung's Texture', it was a best seller & all copies were sold out within two days of its launch in 2011.
Go Hyun Jung
Song Hye Kyo
SuZy Bae
Koreans spend a great deal of time and money in nurturing their skin and are known to be very skin conscious. In fact, Koreans approach to makeup is very different from ours; the flawless Korean make up is much more technologically advanced than western cosmetics or cosmetics produced in other Asian countries. In normal circumstances, we wait for the cosmetics to add the magic touch to the skin and give it an even toned look. We all search for the right BB crème or perfect foundation to conceal the skin flaws and make the skin look beautiful. In Korea, the person who is using the cosmetic should work hard to get the perfect look. Applying the base makeup in Korean means 'expressing your skin' and the effort that they put in applying the makeup. What Koreans believe is perfection, so they make slow and deliberate movements while applying cosmetics. So if you don't have access to Korean cosmetics, don't worry, just take enough time to apply cosmetics on your face and use the rich technique. Since cosmetics on its own can't create miracle, the application matters.
Basic Korean Makeup Secrets:
Blend one part of mineral water spray with one part of hydrating serum and two parts of oil free foundation to form a hydrating foundation. Mist your face with mineral water spray and then apply the foundation with a pointed foundation brush. Hold the brush in a fifteen degree angle with the handle pointing down. This helps the foundation mixture to adhere to the skin and not separate. Use gentle strokes to apply the makeup in the direction of the facial hair growth. Lightly spray the skin mist and follow it up with another spritz of mineral water spray.
Apply raw unfiltered honey to the entire face as a basic face mask. Wash off after five minutes with a cream cleanser. Do your regular cleansing, toning and moisturizing regimen. Add an extra serum after moisturizer as the last step. Now blend a reparative balm with foundation in 1:4 ratios and apply on your skin with circular and stippling motion.
Use a gel based moisturizer all over your face. Apply a light primer in the outer areas of your face. Then take a cotton swab to apply pore diminishing balm, especially in section with large pores. Let the base makeup set. After that apply foundation using a damp sponge. You a matte and full coverage foundation that looks natural even after application. Now you a Q-tip to use the pore concealing balm, if you find an enlarged pore do spot concealing.
Apply a thin layer of primer and let it set. Now identify your dry spots and apply a bit of facial oil in that area in a circular motion to reduce dryness. On the top, apply a thin layer of foundation with a dense pointed foundation brush. Remember, to hold it in a 15 degree angle. First cover the entire face and then go back to the area that needs special attention or extra coverage.
The following two tabs change content below.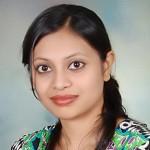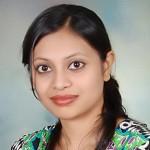 Latest posts by RayConnect (see all)