Most Koreans are known for their flawless skin. All over the world people envy Korean beauties because of their looks and skin. In fact, when Korean Actress Go Hyun Jung published her beauty secrets in a documentary titled 'Go Hyun Jung's Texture', it was a best seller & all copies were sold out within two days of its launch in 2011.
Go Hyun Jung
Song Hye Kyo
SuZy Bae
Koreans spend a great deal of time and money in nurturing their skin and are known to be very skin conscious. In fact, Koreans approach to makeup is very different from ours; the flawless Korean make up is much more technologically advanced than western cosmetics or cosmetics produced in other Asian countries. In normal circumstances, we wait for the cosmetics to add the magic touch to the skin and give it an even toned look. We all search for the right BB crème or perfect foundation to conceal the skin flaws and make the skin look beautiful. In Korea, the person who is using the cosmetic should work hard to get the perfect look. Applying the base makeup in Korean means 'expressing your skin' and the effort that they put in applying the makeup. What Koreans believe is perfection, so they make slow and deliberate movements while applying cosmetics. So if you don't have access to Korean cosmetics, don't worry, just take enough time to apply cosmetics on your face and use the rich technique. Since cosmetics on its own can't create miracle, the application matters.
Basic Korean Makeup Secrets:
Blend one part of mineral water spray with one part of hydrating serum and two parts of oil free foundation to form a hydrating foundation. Mist your face with mineral water spray and then apply the foundation with a pointed foundation brush. Hold the brush in a fifteen degree angle with the handle pointing down. This helps the foundation mixture to adhere to the skin and not separate. Use gentle strokes to apply the makeup in the direction of the facial hair growth. Lightly spray the skin mist and follow it up with another spritz of mineral water spray.
Apply raw unfiltered honey to the entire face as a basic face mask. Wash off after five minutes with a cream cleanser. Do your regular cleansing, toning and moisturizing regimen. Add an extra serum after moisturizer as the last step. Now blend a reparative balm with foundation in 1:4 ratios and apply on your skin with circular and stippling motion.
Use a gel based moisturizer all over your face. Apply a light primer in the outer areas of your face. Then take a cotton swab to apply pore diminishing balm, especially in section with large pores. Let the base makeup set. After that apply foundation using a damp sponge. You a matte and full coverage foundation that looks natural even after application. Now you a Q-tip to use the pore concealing balm, if you find an enlarged pore do spot concealing.
Apply a thin layer of primer and let it set. Now identify your dry spots and apply a bit of facial oil in that area in a circular motion to reduce dryness. On the top, apply a thin layer of foundation with a dense pointed foundation brush. Remember, to hold it in a 15 degree angle. First cover the entire face and then go back to the area that needs special attention or extra coverage.
8 Korean Beauty Secrets and Tips You Should Definitely Try:
Here are few beauty secrets of Korean women to get a gorgeous looking healthy skin.
[ Read: Asian Beauty Secrets To Inspire You ]
1. Adequate Hydration:
Koreans believe that drinking lots of fluids helps to add a healthy glow to their skin, hence they start their day by drinking a cup of water & splashing their face with cold water for a few minutes. Fruits & vegetables are the most important part of their meals & they consume foods with very less sodium to maintain the hydration in their body.
2. Regular Cleansing, Toning & Moisturising:
They have a unique way of applying skin care products because they believe it yields better results.
Cleansing: Korean actress Suzy Bae talks about the '424' technique, where you must clean your face with an oil (coconut, almond or any cleansing oil) for 4 minutes , follow it with a foaming cleanser for 2 minutes & then rinsing your face for 4 minutes, start with lukewarm water ending with cold water to close all opened pores.
Toning: Koreans prefer tapping the toner with fingertips for better absorption.
Moisturizing:  By rubbing the hands together, the product is warmed on the fingertips & then applied all over the face in an outward & downward manner.
[ Read: Best Korean Skin Care Products ]
3. Face Pack/ Mask/ Sheets:
Korean face sheets are infused with ingredients that were tried & tested by their ancestors and today they are most sought out skincare product all over the world. A routine of using two masks – a cleansing mask & a nourishing mask simultaneously once a week helps reduce the puffiness of the face. Using a mask made up of silkworm cocoon powder called baekgangjam helps in achieving white skin. Besides this, homemade masks with egg white & honey mixture are an all-time favorite.
4. Neck Care:
Actress Go Hyun Jung applies her neck cream from jawline to décolletage as stated by her in her documentary for it to be more affective.
5. Beauty Sleep:
Sleeping for at least 6 – 8 hours is as important for a healthy skin. Sleep rejuvenates the skin naturally and removes the layer of dead skin cells, giving way to glowing skin daily.
[ Read: How to Sleep Well at Night Naturally ]
6. Skin Care Products:
Asian brands are gaining more popularity these days all over the world for their good properties and Koreans use about 10- 20 products each day for their skincare.
7. Facial Stretching Exercise:
This is a common practice among Korean actors & actresses, where 'Ma Me Mi Mo Mu' is repeated 10 times for exercising their lip & cheek muscles. In addition to this, co-ordinated stretching of facial muscles with breathing is also recommended.
8. Subtle Make-up:
Koreans keep it simple.
Eyes are kept minimal with warm hues over the lid, lined by a black eye-liner.
Loads of mascara for the lashes
Eyebrows are kept tidy with brow gel
[ Read: How To Get Thicker Eyebrows ]
10 Simple Beauty Tips To Have The Flawless Korean Complexion:
Koreans think caring about their skin and complexion as the ultimate investment. It is not just financial investment but they spend equal amount of time in caring about their skin, basically they take their skincare regime really seriously! You must be following the cleansing and moisturizing regime every night before going to bed, but still you are missing out on some important steps that can help you to get spotless beautiful skin. Here are 10 Korean skincare secrets that we all desire:
1. Pre- Cleanse:
Koreans use a double cleansing method. The first step of this double cleansing method involves removing the BB crème and blush applied for the day. Remove the eye makeup with a liquid remover. Then they apply a cleansing oil to draw out sebum and bacteria, and other skin impurities. After double cleansing wash your face with lukewarm water.
2. Re-Cleanse:
Korean women believe in thorough cleansing is the key to radiant skin. The clean their pre-cleansed skin with a mild cream or foaming cleanser. Never rub your skin while applying cleanser always use circular motion with the finger tips.
3. Exfoliate:
The easiest way to get a smooth skin is to remove the layer of dead skin cells. So use an exfoliator to slough away dead skin cells.  Don't forget to exfoliate your lips too! The lips also need special care to get a clear pink layer. Never overdo exfoliating, don't exfoliate every single day. Only focus on the areas that need attention, like visible pores on your cheek and blackheads on the nose.
4. Tighten Up The Skin With A Toner:
Don't use an alcohol toner. Use a mild clarifying toner to soothe your skin and restore its pH balance, just like Koreans do. The toner will remove all traces of residue and it will act as the base for more makeup.
5. Use Essence Without Fail:
It is vital to use an essence after the cleansing regime is over. Essence is nothing but an essential nourishing liquid concentrate that helps in skin's cellular renewal process. Spraying this essence also helps to firm up the skin to give it a sculpted look and a clear complexion. Korean women spray the essence on the face and tap it on the face to aid in faster absorption.
6.    Add An Ampoule:
It a vitamin rich variant of essence with a thick consistency. A single drop of ampoule is powerful enough to address all skin problems like loss of collagen and wrinkles. This ampoule resolves all skin problems like dulling skin, uneven skin tone, and loss of skin elasticity.
7. Use Facial Mask Sheets Often:
Use facial mask sheets twice a week to get effective results. On the weekends or holidays make sure you do a facial massage to improve blood circulation in the face, to give your skin the healthy glow. You can focus on targeted treatments like wrinkle fighting collagen eye patches and hydrating lip mask. Korean companies think innovatively while creating new cosmetic products, quality and packaging are both given equal importance.
8. Tap Eye Cream:
The areas around the eyes are really very delicate, so don't pinch it or pull it. Tap on some eye cream in the area under your eyes to reduce and prevent puffiness, wrinkles and dark circles. This is done so the delicate eye area stays super moisturized, and prevents drying out and creation of more fine lines.
[ Read: Beauty Tips For Dark Circles ]
9. Use A Face Moisturizer:
It is essential to emulsify the skin using a light moisturizer. Use your fingertips to massage the moisturizer in your face to promote circulation, and don't forget to moisturize the neck. Always use a light weight emulsion that blends into skin really fast without leaving it greasy.
10. Apply Night Cream:
To get the gorgeous glowing skin you have to lather some night cream before sleeping. Make sure that the night cream lets your skin breathe. This night cream or cream mask, which is the second layer of moisturizer applied to the skin helps to lock moisture in the skin throughout the night, so you wake up looking fresh and beautiful. Remember, the most important Korean beauty makeup secret is Less Make-up, More Skincare.
Hope you like this article highlighting Korean beauty secrets. For more beauty tips and secrets, visit Stylecraze again.
[ Read: Beauty Tips That Every Teen Should Know ]
Recommended Articles:
The following two tabs change content below.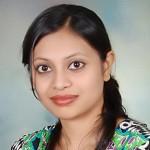 Latest posts by RayConnect (see all)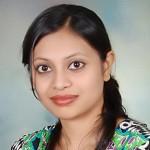 Medical Graduate :) Beauty & Fashion Enthusiastic! Pinkaholic! Shy in nature!! Shopaholic & Part-time Blogger!!!