Many of us have savored Amla chutneys, pickles, jams or murabbas during winters. Amla or the Indian Gooseberry may not be very appealing in its taste, but this tangy fruit is surely the "wonder fruit".
Amla (Phyllanthus) is also known as amlakka or amlakai in Hindi, which means the "sustainers" or the fruit where the "goddess of prosperity presides".
In this post, we have compiled a list of numerous benefits of Amla. Read on to discover why it is popularly known as the "Wonder Fruit".
Click here to view an enlarged version of this infographic.
Here are the nutritional benefits present in 100 gm of raw Indian Gooseberry:
| | |
| --- | --- |
| Energy | 352Kcal |
| Carbohydrates | 87gm |
| Protein | 0.49gm |
| Vitamin C | 540mg |
| Calcium | 0.21mg |
| Fat | 0.09gm |
The recommended dosage of amla per day is:
| | |
| --- | --- |
| Infants (age below 1 year): | 30 to 35 mg |
| Children (age 1 to 14 years): | 40 to 50 mg |
| Adolescent (age 15 to 18 years): | 65 to 75 mg |
| Adult Man (age over 18 years): | 90 mg |
| Adult Woman (age over 18 years): | 75 mg |
Amla can be used or consumed raw, dried as powder or as juice. Amla juice as well as the dried form offers a host of benefits. Dried amla can be easily prepared at home using the following steps:
Chop the raw amla into pieces and sprinkle some common salt over it.
Keep it under direct sunlight for 2-3 days until it loses all the moisture. Dried amla is ready to use.
Amla juice or powder is easily available. Try to use the organic amla juice as it does not contain any preservatives.
The following two tabs change content below.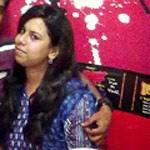 Latest posts by Ankita Biswas (see all)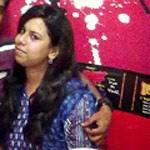 I am a 20 year old engineering student.. An avid writer, orator and a journalist by hobby, I am also a food blogger... I love getting dressed in chic clothes and the right make up of course!!!