So while everyone's going gaga about the immense health benefits of olive oil or cod liver oil, nutritionist, health experts or in fact anyone who knows first hand would consider themselves fools to ignore the potency of saffron oil.
Saffron oil is a goldmine of health and beauty benefits hence; it is no mystery as to why it has been used in traditional medicine since ancient times. Here's a quick look at why saffron oil needs to be incorporated into our health and beauty regimen sooner rather than later even as we aspire to lead healthy and beautiful lives.
Saffron Oil Benefits
Saffron Oil for a healthy body:
1. Weight loss and diet control:
It's time to usher in the new diet plan that actually works and it's as simple as incorporating saffron oil into your food. Proven results show that saffron oil controls the appetite and is working all over the world to help people control obesity and get back into shape. Studies show that saffron intake effectively enhances the serotonin levels in our body.
High serotonin levels suppress the appetite or the impulse to eat and heightens the mood at the same time where as low levels of serotonin invariably have an opposite and adverse affect leading to overeating. Dr Oz, a world famous nutritionist and a regular on the Oprah Winfrey Show vouches for and promotes saffron extracts as a healthy and viable tool to combat obesity which has taken on frightening proportions as a serious health hazard that just can't be ignored.
2. Respiratory health:
Saffron is commonly used to treat asthma and other respiratory ailments such as cough, whooping cough and to loosen phlegm (as an expectorant).
[ Read: Cashew Nut Oil Benefits ]
3. Mental health:
Saffron extract is been known to help treat depression, reduce stress and to be a mood enhancer. It is also widely used as an aphrodisiac. It is widely used to combat Alzheimer's disease and used in the fight against the growing menace of insomnia, common to today's highly stressed lifestyle habits.
4. Sexual health:
Women use saffron for menstrual cramps and premenstrual syndrome (PMS) and men use it to promote fertility and to deal with premature ejaculation. Overall saffron has done much to help treat complex sexual health ailments.
5. Combating Diabetes:
Saffron has proven to be a handy tool combating the menace of diabetes and it is for this mean feat that patients and doctors all over the world swear by it.
[ Read: Moringa Seed Oil ]
Saffron oil for healthy hair and skin:
6. Beauty treatment for Royalty:
It is known that saffron has been a part of the Indian beauty regimen since ancient times. Legend goes that Cleopatra, the iconic Egyptian queen known for her porcelain skin and raven black hair took saffron baths to prepare to meet her suitors. Who can compete with that!
7. Wounds and Scars:
Warriors in the past have been known to use saffron extracts to treat wounds suffered in battle. Saffron holds amazing healing properties that go a long way in healing wounds and removing scars and spots for a blemish free skin tone.
8. Acne treatment glowing skin:
Saffron oil is often added to homemade facials and face masks in common everyday beauty treatments as it is known to possess anti-oxidant properties which help combat acne. It is a rich source of anti-bacterial qualities and exfoliating properties which not only effectively treats acne but also prevents new acne from re-emerging and removes scars and spots left behind from old acne eruptions. Saffron oil for face has amazing skin lightening properties that proactively promotes healthier and glowing skin.
[ Read: Sweet Almond Oil ]
9. Hair loss treatment:
Hair loss has been successfully treated by saffron oil. The antioxidant potency of this powerful potion helps promote hair follicle growth which in turn replaces lost or damaged hair with healthier and more lustrous hair.
Hope you find article informative. Do leave is a comment!
Image source: 1
The following two tabs change content below.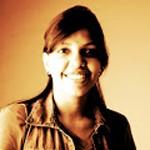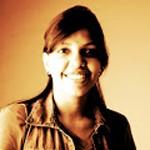 Latest posts by Shruti Goenka (see all)