Beetroot belongs to Chenopodiaceae class from the Beta Vulgaris species. This red coloured food is classified as a 'Super food' in today's nutritional jargon – and that is no less than true. Beetroot also called as 'Chukandar' comes with loads of benefits for skin, hair, and health.
Would you like to know what they are? Keep reading!
Beetroot – An Overview
Beetroot's origin can be traced back to around 4,000 years ago when ancient Babylonians used it for its several health benefits.
Beetroot is extensively cultivated on the coasts of Europe, North America, and Asia and in the muddy maritime marshes of England. Beetroots are not just available in one single colour, as most people assume; it is also available in other colours like white, golden and even multi-colour. The leaves and roots attached to the beets are also edible and are highly nutritious.
The popularity of beets grew leaps and bounds when it was discovered that they are an amazing source of sugar. Historical evidence suggests that when the British restricted the use of sugar cane for sugar production, Napoleon ordered beet to be used for the production of sugar, which increased its popularity.
The deep red roots of beets can be cooked, boiled or baked as a vegetable. In India, it is mostly eaten raw in salads. Another common form of consuming this vegetable is by extracting its juice. Beetroot juice is naturally sweet in taste with a plethora of health benefits. Other vegetables like carrot, apples or even beet leaves are added to the beetroot juice to reduce its strong effect. You can also add herbs to enhance the flavour of the juice.
Beets are not something people would crave for, especially because of it earthy taste, but I'm sure you would be compelled to include beet juice in your diet after reading this article.
Beetroot Juice Benefits
Well the number in the tittle makes it clear that the benefits of beetroot juice are many! Here we categorize them into health, skin and hair for better reading!
Beetroot Juice Benefits For Skin:
Beetroot is simply amazing for the skin. It was believed that Aphrodite used to eat beetroot to retain her beauty. Drinking beetroot juice regularly will supply the body with essential nutrients, which will help to produce and maintain healthy skin. The beauty benefits of beetroot juice are:
Drinking beetroot juice regularly is beneficial in the prevention and cure of skin inflammations like acne and boils. Its anti-inflammatory property prevents outburst of acne and pimples. Care must be taken as it does not completely cure it. So visit a doctor if problem persists.
It purifies the blood from within and cleanses toxins and excess water from the body, imparting a healthy glow to the face. Applying beet juice on the skin will keep the skin hydrated and supple. Regular consumption will give you a fair and glowing complexion. Moreover, it promotes removal of the skin's dead cells and replenishes it with new ones that give the skin a radiant glow.
Since it has powerful antioxidants, it benefits the skin and protects it from premature ageing by neutralizing free radicals effects. It also works as an anti-ageing substance and prevents wrinkles and fine lines. Lycopene found in beetroot juice maintains the skin elasticity and protects the skin from harsh sun rays. Thus, it protects against sun burn and skin cancer.
Using beetroot juice as a mask can give your complexion a pinkish tinge. Mix 1 tablespoon of carrot juice with 1 tablespoon of beetroot juice. Apply it all over the face with a cotton ball. Leave it for 10 minutes and then wash off.
You can also add beet juice to your clay mask, like multani mitti to make your skin fair and flawless. It will remove blemishes and dark spots if used regularly for a month.
[ Read: Tayberry Health Benefits ]
Beetroot Juice Benefits for Hair:
Beetroot juice contains carbohydrates, protein, potassium, phosphorus, calcium and Vitamin B and C. All these nutrients enable blood circulation in the scalp which promotes healthy hair growth.
Beetroot juice helps to eliminate itchy scalp and scalp dryness by its anti-pruritic properties. Its enzymatic properties destroy excessive dead cells and dry conditions of the scalp. It moisturizes the scalp and alleviates dryness and itchiness that accompanies a dandruff and oily scalp. Beet juice mixed with vinegar will cleanse the scalp off its dandruff and even psoriasis.
Beetroot juice can be mixed with henna as a natural dye to get auburn hues. As it is chemical free, it will keep the hair healthy and beautiful. You can also rinse you hair with pure beetroot juice diluted with water to give a reddish tint to your hair.
Carotenoids in beet juice improve the quality, thickness and shine of the hair. It assists in blood circulation which nourishes the hair follicles, which in turn promotes hair growth and produces good quality hair. The natural silica in beetroot improves the general health and gloss of the hair. Mix beet juice with ginger and massage your scalp with this mix. This will prevent hair loss and baldness.
[ Read: Health Benefits of Beetroot ]
The following two tabs change content below.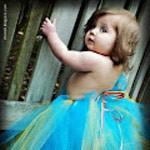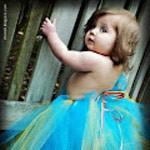 Latest posts by Arshi Ahmed (see all)