Beetroot belongs to Chenopodiaceae class from the Beta Vulgaris species. This red coloured food is classified as a 'Super food' in today's nutritional jargon. Its origin can be traced back to around 4000 years ago when ancient Babylonians used it for its several health benefits.
Beetroot is extensively cultivated on the coasts of Europe, North America, and Asia and in the muddy maritime marshes of England. Beetroots are not just available in one single colour, as most people assume; it is also available in other colours like white, golden and even multi-colour. The leaves and roots attached to the beets are also edible and are highly nutritious.
The popularity of beets grew leaps and bounds when it was discovered that they are an amazing source of sugar. Historical evidence suggests that when the British restricted the use of sugar cane for sugar production, Napoleon ordered beet to be used for the production of sugar, which increased its popularity.
The deep red roots of beets can be cooked, boiled or baked as a vegetable. In India, it is mostly eaten raw in salads. Another common form of consuming this vegetable is by extracting its juice. Beetroot juice is naturally sweet in taste with a plethora of health benefits.  Other vegetables like carrot, apples or even beet leaves are added to the beetroot juice to reduce its strong effect. You can also add herbs to enhance the flavour of the juice.
Beets are not something people would crave for, especially because of it earthy taste, but I'm sure you would be compelled to include beet juice in your diet after reading this article.
Nutritional value of beetroot juice:
Beetroots are high in folic acid and manganese. The green leaves of this root vegetable are also nutrient dense and contains Vitamin A, C and K. It contains minerals like calcium, iron, potassium, copper, sulphur, silica and chlorine. These nutrients have a favourable effect on the blood, improve red cell production, increase the level of haemoglobin and improve the nutrition of the cells with oxygen.  Beet juice is one of the richest sources of nitrates. It contains trace amounts of amino acids including D amino acids and alpha amino acids. Various antioxidants like flavonoids and carotenoids are also found in this vegetable.
Beetroot Juice Benefits
Well the number in the tittle makes it clear that the benefits of beetroot juice are many! Here we categorize them into health, skin and hair for better reading!
Beetroot Juice Health Benefits:
The health benefits of beets are known since centuries when Romans used beetroots to treat fever and constipation. Hippocrates, the father of medicine, advocated the use of beetroot leaves for binding the wounds. In the middle ages, beetroot was used for treating a variety of conditions, especially digestion and blood problems.
1. Research has revealed betanin in beets may exhibit anti-cancer activity. The betacyanin that the juice contains prevents the formation of cancerous tumours and detoxifies the body from harmful toxins.  It is known to reverse cancer like leukaemia, lung, skin, and breast, prostate and testicular cancer. It has known to have critical impact on people suffering from stomach cancer by inhibiting cancer cell mutation. The betanin in beet juice has been proven to fight both skin and liver tumours when treated with beet juice. Cigarette smokers should especially incorporate beet juice in their diet to expel cancer forming agents. Moreover, a German study concluded that beetroot juice was rated as the most popular alternative cancer treatment.
2. Beetroot contains a pigment, which is known as betalain. This is a powerful antioxidant, anti-inflammatory and fungicidal. The high antioxidant content and phenolic compounds of this juice prevents cell and DNA damage which helps to remove damaging and ageing free radicals. It also prevents oxidative stress which is common among people of this generation.
3. Beetroot juice is also associated with improving the digestive health, especially fat digestion as well as body's metabolism. Beet juice perfectly cleanses intestines, stimulates their performance and improves peristalsis. It also stimulates the nerves in the intestine. It even helps people suffering from hypochlorhydria, a condition which increases stomach acidity. The fiber content in beet keeps waste materials moving through the small and large intestine at a great pace.
4. Beetroot juice is extremely beneficial for pregnant women as the folic acid found in beet juice prevents various birth defects and even provides a healthy pink skin tone to the baby. It aids in tissue growth and proper development of baby's spinal cord.
The following two tabs change content below.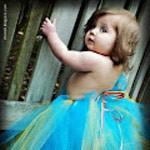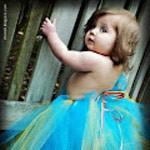 Latest posts by Arshi Ahmed (see all)