Lakme is a well-known cosmetic brand that needs no introduction. It is one of India's oldest cosmetic companies and has been operating here for ages. We often associate our oldest and fondest makeup memories with this brand. Lakme lipstick was probably the first lipstick we ever used. In fact, it's probably the one we sneaked from our mothers or sisters without their knowledge! Lakme has a wide range of lipsticks ranging from the good old Enrich satin to the recent Absolute Range.
Here, I present to you my choice of Top 10 Lakme lipsticks.
1. Lakme Enrich Satin Shade #129:
Of all the Lakme lipsticks, the Lakme Enrich Satin range has been around for the longest time. They offer a wide range of affordable lipsticks. Shade #129 is a beautiful peachy brown shade that suits a variety of skin tones. It will be a MLBB for dusky-toned beauties. The only problem with these lipsticks are that they don't last long. All–in-all, a very pretty shade.
2. Lakme Enrich Satin Shade #128:
Here is another drool-worthy shade from the Lakme Enrich Satin range. This one is a beautiful fuchsia pink lipstick. The texture of this lipstick is very smooth and creamy and it goes opaque in a single swipe! This particular shade stays on for approximately three hours and suits women with fair complexions.
3. Lakme Enrich Satin Shade #352:
This is a beautiful cherry red shade which looks nice on fair to wheatish skin tones. It is highly pigmented and stays on for more than four hours. It's the best among the other lipsticks in the Enrich Satin range. It fades beautifully, leaving a nice tint behind. It's perfect for festive occasions and weddings.
[Read: How To Cure White Spots On Lips]
4. Lakme Lip Love Lipstick Aphrodite Blush:
This is an expensive range from Lakme. These lipsticks are soft and creamy and go opaque in two or three swipes. They stay on for approximately three hours, but are transferable. Aphrodite Blush is a beautiful peachy pink shade which settles into a semi-matte finish. A must-buy shade which looks good on everyone.
5. Lakme Lip Love Lipstick Rose Kissed:
Another beautiful shade from Lakme's Lip Love collection. It is a pretty pink lipstick with moisturizing properties. However, this one is also transferable and does not last long. But the shade is so pretty that you can't stop yourself from buying it.
[ Read:Home Remedies For Black Spots On Lips ]
6. Lakme Lip Love Lipstick Plum Pout:
Another winner from Lakme's Lip Love Collection! Plum Pout is a deep mauve shade with pink undertones which look great on dusky skin tones. This particular shade does not require multiple swipes and you get the true colour in a single swipe. This shade stays for almost four hours and then fades beautifully. Dusky beauties should try this one.
7. Lakme 9 to 5 Lipstick Bella Rose:
The Lakme 9 to 5 lipstick range has been around for a while and the lipsticks come in a sturdy pink and silver case. The texture of this lipstick is quite grainy and dry. You can pair it up with a lip balm or a lipgloss. The long stay claim is true. It stays for an average of 4 to 5 hours. It is a mauve pink shade with no shimmers at all. It's a non-transferable lipstick and would suit medium to dusky skin tones pretty well.
[ Read: How To Get Rid Of Chapped Lips ]
8. Lakme 9 to 5 Lipstick Bridal Dream:
Bridal Dream is a deep maroon shade with bronze undertones. It is a bit shimmery, which makes it perfect for brides. It does not feel heavy on the lips and gives an opaque coverage in a single swipe. The lipstick does not bleed and stays on for approximately six hours. A good one for weddings and festivities.
9. Lakme Absolute Matte Lipstick Peach Carnation:
Peach Carnation is a part of Lakme's Absolute range of lip colours. It's a pretty, natural looking shade. It comes in a sturdy silver coloured case. Peach Carnation is a peachy  shade with red undertones. It is a great shade for our Indian beauties. The texture is smooth and is non-drying and settles to a matte finish. It is pigmented and stays for approximately four hours and then fades slowly. It's a must have!
10. Lakme Aquashine Lipcolor Fig:
[ Read: Home Remedies For Swollen Lips ]
Lakme Aquashine Lipcolor is a 3 in 1 lipcolor – a lipcolor + gloss + conditioner. It's a perfect nude shade in peachy brown which is suitable for daily wear. It has a glossy and shiny finish. It's in liquid form and glides effortlessly on the lips. This lipstick stays on for approximately 2 to 3 hours. But it's a nice break from the regular lipstick. Do try this out.
These are our top 10 Lakme lipsticks. Lake Enrich Satin Range is quite affordable and you can easily pick up a couple of them without burning a hole in the pocket. Same is the case with their Absolute Range. Lakme Lip Love offers some real beautiful shades and you must definitely have one of these in your collection. I can guarantee that you won't be disappointed!
The following two tabs change content below.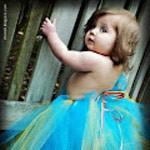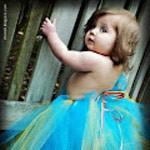 Latest posts by Arshi Ahmed (see all)