Gone are the days when pencil thin eyebrows were super hit among beauty enthusiasts. Rather, a pair of bigger and fuller eyebrows has become the latest trend. Such brows can add definition to our appearance and make us look much more youthful. If your eyebrows are thick and are in perfect shape, you are certainly going to look more attractive than others with thinner brows.
But not all of us are blessed with naturally beautiful brows. There are lots of factors like over-plucking, vitamin deficiency, hormonal imbalance, etc., which affect the texture and thickness of our eyebrows. However, it has been proved that the growth of eyebrows can be made better and faster by opting for some home remedies as well as following certain regular practices.
Want to know more? Here we go:
How To Grow Eyebrows Faster?
Well, before you start expecting an 'overnight miracle', let me tell you some facts about growing eyebrows faster. The usual growth rate of the eyebrow hairs is more or less 0.16mm per day. Depending upon it, you can grow your desired eyebrows anywhere between 4 and 8 weeks. So, you have to be patient while trying the following home remedies or taking care of your brows through regular practices.
Now, here are the ways to increase the growth rate of your eyebrows significantly:
[ Read: How To Get Thicker Eyebrows ]
Let's have a look at the 13 effective home remedies to grow eyebrows faster:
1. Castor Oil:
Castor oil is one of the effective home remedies to make eyebrows grow faster. Just take a few drops of castor oil onto your fingertip or a cotton ball and apply to both of your brows. Massage gently for 3 to 4 minutes. Wash off with lukewarm water after half an hour. Do this at least once every day for the best result.
2. Coconut Oil:
Pour 4 to 5 drops of pure coconut oil onto your fingertip and apply to your eyebrows. Massage by moving the finger in gentle circular motions for a couple of minutes and then, leave for the whole night.
3. Essential Oils:
Apart from regular oils, there are some essential oils too that can be used for massaging onto eyebrows for accelerating their growth. The options include lemon essential oil, rose essential oil, lavender essential oil, etc.
4. Aloe Vera:
Extract some gel from a freshly cut aloe vera leaf and massage your eyebrows with that in a gentle manner. You can use aloe juice in place of the gel too. Wait for 30 minutes and then, wash off with plain water.
5. Lemon:
Lemon is one of the best home remedies for eyebrow growth. All you need to do is take a thick slice out of a fresh lemon and rub your brows with that for 4 to 5 minutes thoroughly.
6. Onion:
Extract the juice of a small onion and apply it all over your eyebrows by using a cotton ball. If you wish, you can also rub it on the hairs light-handedly. Let it get absorbed by the hair follicles nicely. Remember to rinse away only after 4 to 5 hours.
7. Fenugreek Seeds:
Take 1 tablespoon of fenugreek seeds and add 1 tablespoon of water to it. Make a smooth and even paste by grinding both ingredients together. Apply this paste to your eyebrows and leave overnight. In the morning, wash off with a mild facial cleanser.
8. Raw Milk:
Fresh, raw milk has amazing quality to make eyebrows grow faster. Just soak a cotton ball into some milk and rub your brows with that carefully. Doing it every day at night will give great results.
9. Egg Yolk:
Being packed with protein, egg yolk can also help you make your brows grow quickly. Break open an egg and separate its yolk from its white section. Now, beat the yolk in a bowl and apply directly on the eyebrows. After 1 hour, rinse it away with lukewarm water.
10. Coconut Oil And Lemon Peel Mix:
Peel a lemon and slice the peel up. Pour 3 tablespoons of pure coconut oil into a glass bottle. Also, add the sliced lemon peels to the oil. Now, cover the bottle with its cap and place it in a cool, dark place at least for 14 days. This infusion should be applied to the eyebrows with the help of a cotton ball. Do it every night before going to bed and wash off in the next morning.
11. Sesame Oil, Lemon Juice, And Rosemary Oil Blend:
You can easily prepare a natural blend at your home to speed up the growth of your eyebrows. It should include around 2 tablespoons of sesame oil, (1/2) tablespoon of freshly squeezed lemon juice and 5 to 6 drops of rosemary essential oil. Just mix the ingredients well and apply to your brows with a clean cotton ball. Do it twice everyday and wash off once dries.
12. Coconut Oil, Lime Juice, Lemon Juice And Tea Tree Oil Tonic:
This homemade eyebrow growth tonic will stimulate the growth of your brows to a great extent. To make this by your own, pour 4 tablespoons of pure coconut oil, 1 teaspoon of fresh lime juice, 2 teaspoons of fresh lemon juice and 2 teaspoons of tea tree oil into a small glass bottle. Give it a good shake by closing the cap tightly. Then, dab onto the eyebrows by using a cotton ball. It should dry up within half an hour. Then, rinse with plain water.
13. Vaseline:
Massage your eyebrows with a good quality petroleum jelly like Vaseline twice or thrice a day.
Tips To Grow Eyebrows Faster:
Steer clear of over-plucking your brows. It is also important that you stay away from frequent threading, waxing or tweezing.
Stop using any sort of cream, lotion or other synthetic products on your eyebrows.
Take a soft-bristled brush and exfoliate the skin surrounding your brows in order to get rid of dead cells.
Follow a well-balanced diet, which is full of vitamins, minerals and other essential nutrients.
Drink lots of water to flush toxins out of your body and help the growth of your eyebrow hairs.
Use commercial eyebrow growth enhancers available in the market, which include eyebrow growth serum and eyebrow growth conditioner.
Try to avoid using eyebrow makeup as much as possible.
Like everything else, beautiful eyebrows take time and effort. If you are willing to work on it, you'll surely get the brows of your dreams! At least give these remedies and tips a try!
Do you know any other effective home remedies to grow eyebrows faster? Don't forget to share with us in the comments section.
Recommended Articles:
The following two tabs change content below.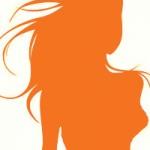 Latest posts by Nilankeeta Roy Chowdhury (see all)