Pimples and acne are common skin problems that haunt us during teenage. The factors leading to such skin nuisance may be both internal and external. While secretion of excess sebum or oil on the skin is the primary factor, environmental pollution is also equally responsible. Nevertheless, with thousands of anti-pimple products available in the market everywhere, fighting with this phenomenal skin problem is not a difficult task. Check out the top 10 anti-pimple products available in India.
Medicines for pimples and acnes are available in two forms. Some medicines are sold as pimple creams, while others are available as tablets or tonics. On the other hand, some of these products are prescription drugs. You can get access to them only by the reference of any medical practitioner.
Medicine For Pimples
1. Retinoid Cream for Acne- Tretinion:
Popularly prescribed by dermatologists, retinoid cream is the best medicine for pimples treatment. Tretinion is quite popular as a treatment for acne and pimples. It smoothens out skin's texture and also provides consistent acne fighting results. In addition, tretinion reduces the chances of scarring for the popped pimples. The Ratino-A combination of the product is the best solution for this purpose.
2. Avene Diacneal:
Avene Diacneal treatment is an ideal alternative to Retino-A. The product is an effective one for healing the prevailing pimples, and preventing further breakouts. Fortunately, this is not a prescription drug. You can avail the product at local chemist shops, or can purchase it from the online shops as well. The price of the product is Rs. 1,300 for 30 ml. Value of this product is completely justified due to the best components used in the cream.
[ Read: Get Rid Of Pimples Overnight at Home ]
3. Neutrogena- Deep Clean, Benzol Peroxide Acne Creams:
Benzol Peroxide cream as a medicine for acne is equally effective when compared with the earlier products. Neutrogena Deep Clean is perfectly suitable for you if you have an excessively oily skin. Avoid using the product when having dry skin. The use of the product often leaves skin dry.
[Read:Remove Pimples On Eyelids]
4. Glyco-6 Glycolic Acid Cream for Acne:
Glyco-6 is a popular product that includes glycolic acid as major component. The cream helps to exfoliate the dead skin cells from the surface of skin. Besides, the product is ideal for opening up the clogged pores of the skin. It also removes the dark scars made by the pimples. Therefore, when you look for the medicines for pimples, you can pick up this product as it serves both the purpose.
5. Clearasil Ultra Rapid Action Pimple Clearing Cream:
A popular product, available in local stores, Clearasil has been one of the oldest medicines for pimples. However, with the newer and effectives ones launching in the market, Clearasil ultra has reintroduced its existence with more effectual features.
6. Garnier Pre Active Pimple Relief Roll On:
A new type of fast pimple eradicating cream, Garnier pure active has availed much acceptance from the consumers lately. The prime component of the product is salicylic acid, which sometimes may darken the skin if not applied properly.
[Read:Remove Pimples On Chin]
7. Himalaya Herbals Acne-N-Pimple Cream:
You can try out this product if you have been searching for a herbal cream for acne and pimples. It is 100% natural, and safe for all skin types. This cream is gentle and perfect for everyday use. The product is good if your skin problem is less serious.
8. Vicco Turmeric WSO Skin Cream:
Vicco turmeric WSO skin cream is an anti-pimple cream that had hit the market long back. This is 100% natural and ayurvedic and 16% of the product contains turmeric, an effective anti-dote for chronic pimples and acnes. The cream is also effective in removing acne scars as well.
[ Read: Get Rid of Bumps on Face after Waxing ]
9. Nomarks Cream for Acne and Pimples:
Nomarks cream contains aloe, rose, mint, lemon, camphor, amla, and Kayaputi oil. The main pimple-fighting agent in this cream is kayaputi oil or white tea tree oil. Using this product can be helpful for treating sore pimples.
[Read:Foods To Include In Your Acne Diet]
10. Humdard Safi:
For a clear and flawless skin, you can try Humdard Safi tonic on regular basis. It is a Unani or Greek medicine, which is known as an effective blood purifier. Regular intake of two spoonful of this tonic might offer one with improved skin tone and complexion.
Hope you enjoyed reading this article and have known the best top 10 medicines for pimples. Try these medicines for a pimple free face and enjoy great snaps of yourself in every social occasion! Stay happy and say hello to acne-free beautiful skin.
The following two tabs change content below.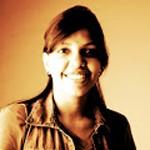 Latest posts by Shruti Goenka (see all)