13 Best Makeup Organizers
Would you rather spend a frustrating amount of time rummaging through crammed pouches, digging through a hundred zip locks, or fumbling in countless purses to find that one makeup product you were looking for? Or, would you rather spend money on one good makeup organizer?
Picture yourself every morning getting ready for work. Now, imagine your vanity kit – visible, neat, and sorted! That's precisely why you need a makeup organizer. We are not talking about a full-blown vanity set-up that can cost a ton of money. We are talking about the small makeup organizers that come in a ton of styles to suit your preference, budget, and need. We have compiled the best from the lot in the list given below. Check it out!
13 Best Makeup Organizers You Need To Check Out
1. Jerrybox 360 Degree Rotation Makeup Organizer
Review
Let's start with the organizer that tops the chart. This rotating makeup organizer hits the sweet spot between design, functionality, and looks. If your morning and night skin care routines include many serums and lotions, this makeup organizer with multiple compartments will keep everything handy on a daily basis and answer all your prayers.
2. Newssly Handmade Acrylic Sponge Holder
Review
Do you swear by the Beauty Blender? Can you not survive without your concealer and foundation? If you are like me, you probably buy a lot of these blenders and don't know how to store them. Ideally, you should clean them and keep them in a pouch. But, since we do not live in an ideal world, we are thankful for an organizer like this. Another advantage of this storage box is that you can toss out your old blenders and keep only the ones you need.
3. OnDisplay Miro Mirrored Glass Organizer
Review
This beautifully velvet-lined makeup organizer with crystal handles looks suave and adds a contemporary touch to your room. Other variants of this product are also available depending on your preference, but this one is just perfect. It has provision for makeup you want to keep handy along with drawers for stuff that needs to go in.
4. ClosetMate Luxury Organizer With Mirror
Review
What is better than having all your makeup fully organized, completely seen, and easily accessible? You also don't need to move away from this makeup organizer because it comes with an inbuilt mirror. How cool is that? You can organize all your makeup, lipsticks, watches, and lotions in this organizer.
5. Ikee Design Acrylic Rotating 64 Lipstick Holder Organizer Spinning Lipstick Tower
Review
Here's some good news for all the lipstick junkies. This lipstick organizing tower brings all your lipsticks under one roof. Its compartments are angled, can be rotated, and are an impeccable way to keep your most cherished makeup products together. No more rummaging through bags to hunt down your lipsticks!
6. Whitmor 5 Tier Extra-Large Cosmetic Organizer
Review
This cosmetic organizer might be that one realistic and perfect product that is the solution to your vanity woes. It is made of pure acrylic and has 5 compartments, a flip top upper level, and an extra large lower level to fit in all kinds of stuff. The clear casing makes it easy to find stuff while keeping it dust-free.
7. Sorbus 360° Bamboo Cosmetic Carousel
Review
Are you looking for an eco-friendly option? Check this one out! The Bamboo Cosmetic Carousel is a fun and off-beat choice for your bathroom. It can fit your everyday makeup essentials, creams, lotions, perfumes, and makeup brushes and act like a display item that makes them easy to access. Its base rotates seamlessly, making it even better.
8. CosmoCube Posh Bling
Review
Looking for a closed and compact high-quality makeup storage kit? Here's one with a contemporary twist, and its "blingy" name fits it perfectly. This crystal box consists of 9 sections that can comfortably accommodate big palettes, foundations, lipsticks, and brushes.
9. Antique Mirror Glass Drawer Set
Review
Does antique stuff excite you? Do you like collector's items that have a ton of character? Why don't you bring that to your vanity kit too? Here's an organizer that keeps all your makeup essentials together while adding charm to your room. Its compartments can hold makeup, jewelry, watches, and anything else you need handy every morning.
10. Beautify Mirrored Glass Rose Organizer
Review
Made with a gorgeous rose gold mirror finish and crystallized handles, the Beautify Organizer opens into five compartments and two side compartments that can house your makeup and toiletries. Its velvet-lined finish adds a classy touch to this product.
11. Felicite Home Acrylic Jewelry And Cosmetic Storage
Review
Gather all your makeup products in one place with this crowd-favorite multi-purpose organizer. It can hold your lipsticks, nail polishes, makeup brushes, color palettes, watches, and even jewelry. It is easy to use, clean, and maintain.
12. Alegory Acrylic Makeup Beauty Brush Organizer
Review
How about a makeup brush organizer? I think there's nothing more satisfying than seeing your makeup brushes neatly aligned in order of size at one corner of your makeup table. If you are someone who diligently uses makeup brushes every day, this is the perfect product for you. The holes in this organizer come with silicone holdings that automatically fit around each brush and keep them in place.
13. Mirrotek Beauty Armoire Makeup Organizer
Review
What if you are pressed for space? People with big families or living in a small space, I'm talking to you. You probably don't have enough space or a designated spot to organize your makeup, and I know how painful that can be. The Mirrotek Beauty Armoire is handy because you can hook it to your closet door. It takes care of all your nail polishes, lipsticks, lotions, and makeup palettes.
Imagine being able to see everything in your makeup kit! It works as a great decluttering exercise. You can start tossing all the makeup that's been lying around in your room for years because you wanted to use it "one day." Keep only the stuff you need, play around with them, and use them effectively. Investing in a makeup organizer will help you out a lot. Are you big on organizing? Do you have any tips for us? Let us know by leaving a message in the comments section below.
The following two tabs change content below.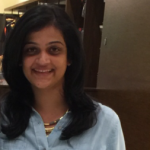 Latest posts by Pratima Ati (see all)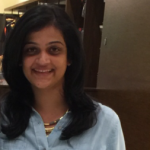 Pratima Ati
After working in Marketing and Business Development for a few years, Pratima Ati jumped ship to pursue two things she loved – fashion and writing. She's now a full-time Fashion & Lifestyle writer and has never looked back ever since. She sleeps early, reads often, and when she can't, she finally gives a closure to all the characters living in her drafts. Sometimes, they pass off as poetry too! That, and her training in Indian classical music and playing (learning) the veena keep her sane, civil, and bearable.