Top 7 Pantene Shampoos Available In India
Pantene is among the oldest and most well-known international brands for hair care products. Its range of shampoos, conditioners, hair masks, treatments, etc. is highly popular and provides great results. The hair care giant has formulated products to address specific hair concerns and impart long-lasting benefits for hair health.
The brand's new Pro-V formula comes through where other shampoos cannot. While other products work to address the outer 5% of hair fibers, this hair care line penetrates through to the remaining 95%, providing your hair with excellent care at a cellular level. In this article, I've put together a list of the best Pantene shampoos that are available in India.
Top 7 Pantene Shampoos Available In India
1. Pantene Total Damage Care Shampoo
This is one of the best Pantene shampoos from the Pro-V line. Formulated for those with dry, damaged, and frizzy hair, this shampoo can moisturize even the driest parts of your hair. It works from root to tip to strengthen and thicken your hair and repair and prevent the 10 visible signs of damage within 14 days. The shampoo contains nutritive oils which penetrate through to the core of your hair shaft to repair damage and protect your hair. Using this shampoo on a regular basis will give you soft, smooth and manageable hair.

2. Pantene Pro-V Hair Fall Control Shampoo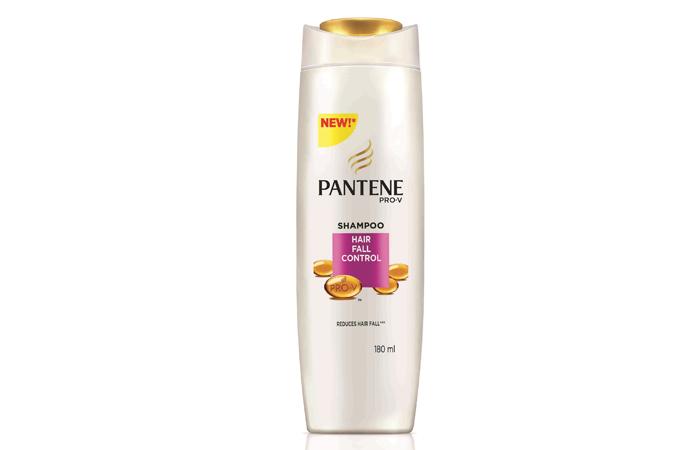 The only way to ensure that your hair stays healthy is to nourish it from within. This is exactly what Pantene's Pro-V Hair Fall Control Shampoo does. It helps control damage and breakage with its breakthrough formula that thickens your hair in 14 days. This curbs the loss of hair from breakage. This shampoo also helps clear excess oils and dirt from your scalp while strengthening your roots, giving your hair the clean slate it needs to grow and flourish. Using this shampoo on a regular basis will help strengthen your hair and curb hair fall by up to 98%.

3. Pantene Pro-V Silky Smooth Care Shampoo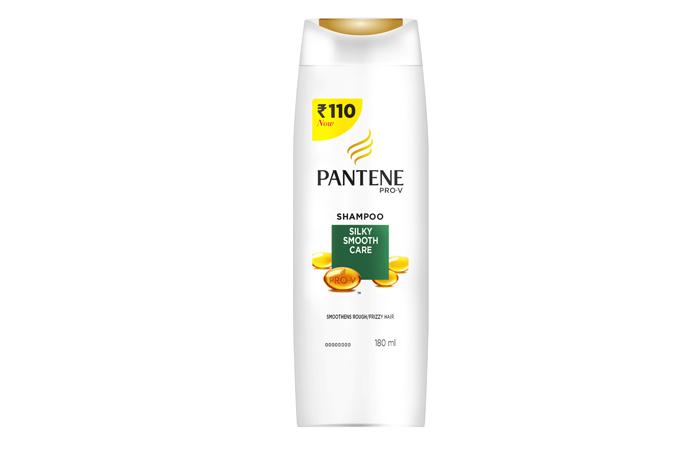 This is where the search for the perfect product ends. Pantene's Pro-V Silky Smooth Care formula deeply nourishes your hair protecting it from damage. It effectively cleanses your hair while its oil-enriched formula helps lock in essential moisture and nourishment. Using this shampoo regularly will help give your silky hair that remains smooth throughout the day. The shampoo comes with a flip cap that makes it extremely travel-friendly. It also has a mild fragrance and thick consistency, making it perfect for the removal of excessive dirt and oil.

4. Pantene Pro-V Lively Clean Shampoo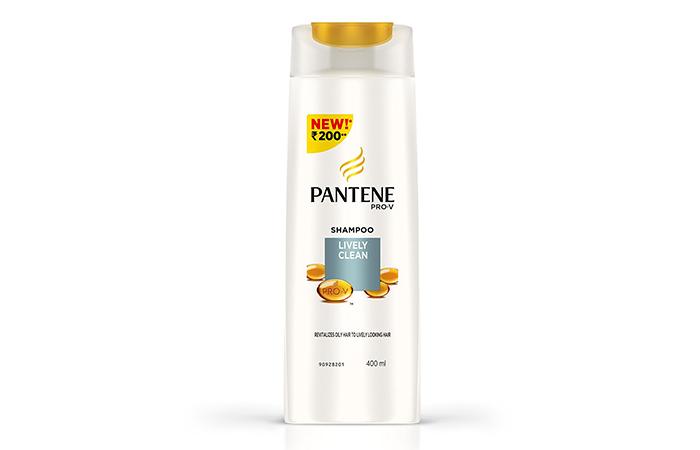 Excessive use of products such as hair gels, sprays, and creams, can lead to buildup that ends up weighing down your hair, making it appear dull and lifeless. The accumulation of these chemicals, along with grease and dirt, can also hinder nourishment and hair growth.
Pantene's Pro-V Lively Clean Shampoo puts an end to this problem by effectively cleansing your scalp and hair, leaving it feeling squeaky clean. It helps dissolve and wash out the accumulated oil, sweat, dirt, and product, making your hair feel light and bouncy. This shampoo lathers beautifully and washes off easily. It also has a pleasant floral fragrance that leaves your hair feeling fresh and smelling heavenly.

5. Pantene Pro-V Daily Moisture Renewal Shampoo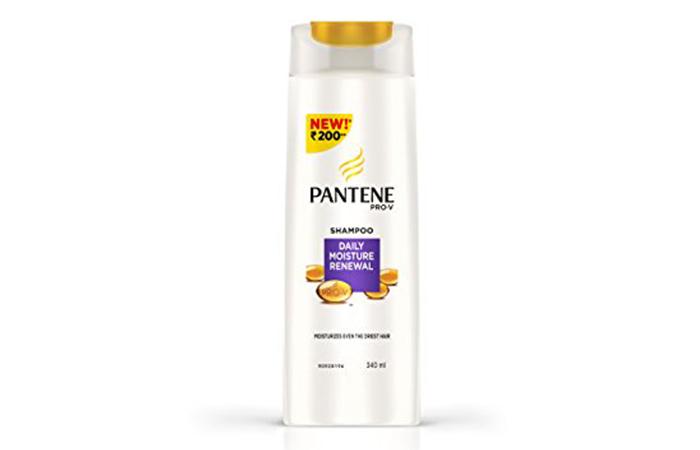 Women almost always have to deal with the persistent problem of split ends, which hinders the growth of hair and damages your hair. While there are many factors that can lead to splitting, moisture-loss is one of the biggest. Pantene's Pro-V Moisture Repair Shampoo helps cleanse your hair without stripping away the natural oils that are essential for hair health. It helps lock in moisture, keeping your hair looking healthy and shiny for long after you've washed it. The oils present in this shampoo protect your hair against the factors that cause split-ends, breakage, and frizz. Using this shampoo on a regular basis will help repair damage and make your hair super manageable.

6. Pantene Pro-V Long Black Shampoo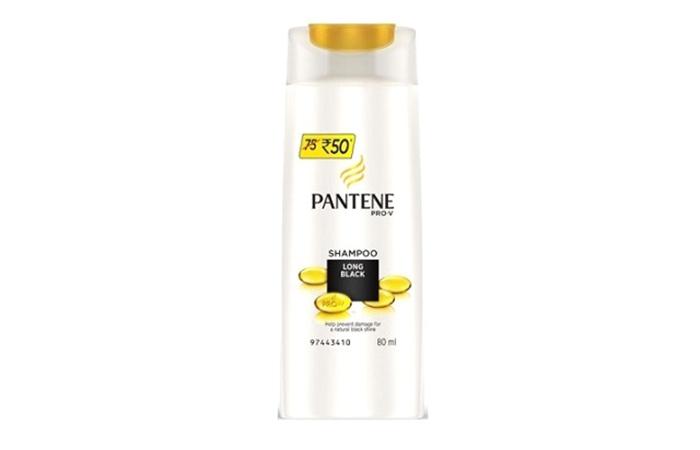 We, Indians, are fond of long, black and shiny hair. However, pollution, dust, harsh sunlight, chlorine and chemicals wreak havoc on our hair. Pantene's Pro-V Long Black Shampoo helps preserve our hair which is one of our biggest defining features. The shampoo helps maintain the shine and luster of your hair while providing it with intense moisturization. It nourishes your hair and darkens it to a uniform black. The regular use of this shampoo will leave your hair looking black from root to tip while also keeping it healthy and free from damage.

7. Pantene Pro-V Anti-Dandruff Shampoo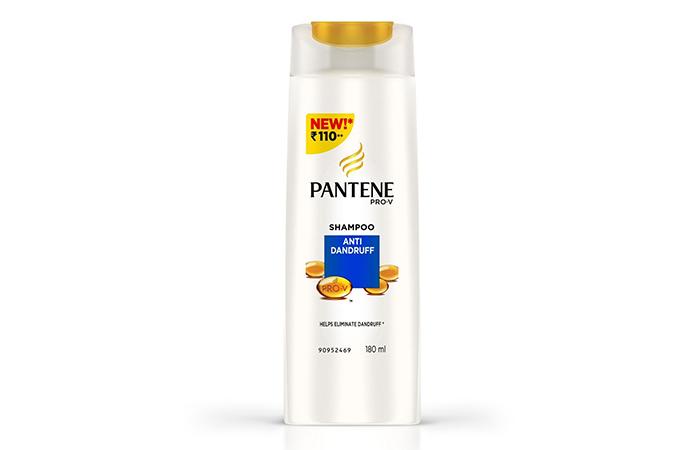 Dandruff occurs due to a myriad of factors such as weather changes, environmental factors, and hormonal changes. It causes itchiness and aggravation on the scalp, and on the whole is very unpleasant to deal with. This shampoo, with regular use, prevents the occurrence of dandruff and also strengthens the hair strands. It contains ZPT and Pro-V complex, which is extremely effective when it comes to reducing the appearance of the dandruff flakes, nourishes the scalp and hair and leaving your hair with a healthy shine. The shampoo effectively removes dandruff in one or two washes and also gives you smoother and softer hair.

*Subject to Availability
Have you tried any of these Pantene shampoos? Which one is your favorite? Let us know in the comments section below.

The following two tabs change content below.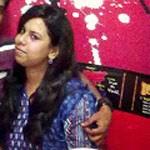 Latest posts by Ankita Biswas (see all)