3 Benefits Of Vitamin E For Hair, How To Use, & Side Effects
Give your locks the care they deserve by including vitamin E into your hair care routine.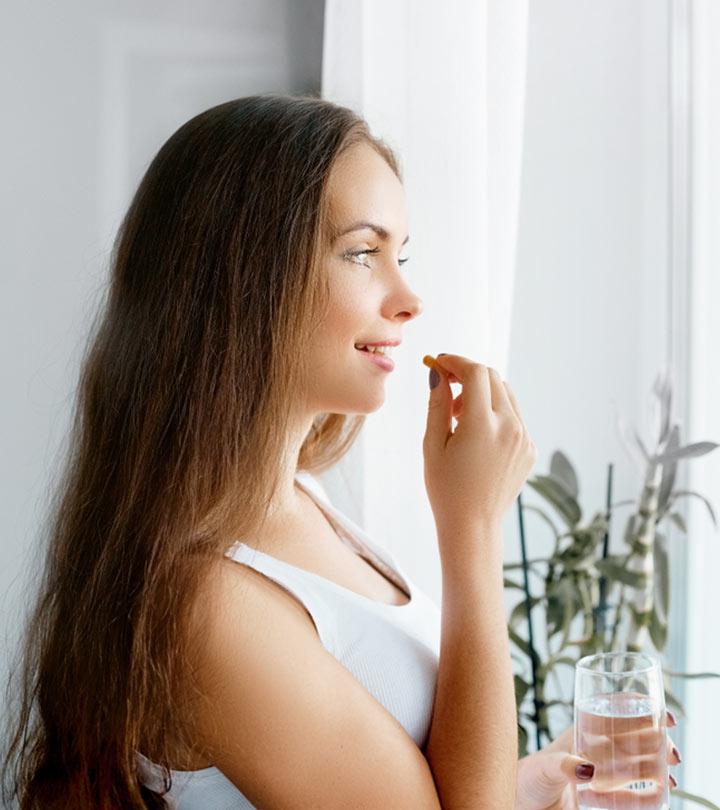 Squeezing out Evion capsules to apply vitamin E oil to hair has become the next big hair care craze. Boasted to aid hair health tremendously, the benefits of using vitamin E for hair are vast. This fat-soluble nutrient contains high amounts of antioxidants that protect the hair from premature aging and other forms of oxidative damage.
Keep reading to discover all the ways vitamin E can improve your hair health. We also tell you if you should be applying the oil to your hair or popping vitamin E supplements instead.
The Benefits Of Vitamin E For Hair
There is no substantial scientific evidence to support vitamin E's role in maintaining hair health and promoting hair growth. However, a few inconclusive studies have noted possible hair benefits of vitamin E.
1. Prevents Hair Loss And Helps Hair Growth
A small trial found that mixed tocotrienol supplements (chemicals belonging to the vitamin E family) could promote hair growth (1). Another inconclusive study found that decreased antioxidant (like vitamin E) levels might have some connection with alopecia (2).
2. May Prevent Premature Graying
Oxidative stress is one of the prime causes of premature graying, and vitamin E and other non-enzymatic antioxidative molecules can neutralize free radicals and minimize premature graying (3).
3. May Help Repair Split Ends
You can squeeze a vitamin E capsule and mix the oil with other protective natural oils and apply it to your damaged hair ends. Vitamin E oil, together with other nourishing oils, can help nourish your damaged tresses.
There are several ways to incorporate vitamin E into your hair care routine. Find out how in the next section.
How To Use Vitamin E For Hair?
1. Vitamin E Hair Oils And Products
You will find a range of vitamin E hair oils on the market. These oils contain naturally derived vitamin E and other herbal extracts that may help strengthen the hair, nourish the scalp and follicles, and keep your hair healthy.
You may also squeeze out the oil from vitamin E capsules, mix it with your regular hair oil, and use it. However, do a patch test to avoid allergic reactions.
You may also use shampoos, conditioners, and hair masks fortified with natural vitamin E.
2. Take Vitamin E Supplements
Consuming vitamin E supplements is the best way to get enough vitamin E in your body. You will find vitamin E supplements in the form of pills, gummies, and capsules.
However, there is always a risk of excess vitamin E intake through the supplements. Moreover, supplements are not recommended unless you have a vitamin E deficiency. Hence, consult a doctor before taking vitamin E.
Research indicates that the most effective way to get vitamin E is through food (4). In the following section, we have listed the best food sources of vitamin E.
StyleCraze Says
Vitamin E is beneficial for all hair types, be it natural or color-treated. Those with dry, coarse, or damaged hair may observe especially noticeable results after using it.
Vitamin E-Rich Foods For Healthy Hair
You may include the following foods in your diet (5):
Sunflower seeds
Vegetable oils (safflower, wheat germ, sunflower, and corn oil)
Nuts, such as peanuts and almonds
Green leafy vegetables, such as broccoli and spinach
Kiwis
Mango
Breakfast cereals and fruit juices fortified with vitamin E
Try to increase your vitamin E intake by including at least one or more of these foods in your diet. To ensure that you are getting the required amount of Vitamin E each day, check the recommended dietary allowance below.
Daily Recommended Intake Of Vitamin E
The National Institutes of Health recommends the following dosage (5):
| | | | | |
| --- | --- | --- | --- | --- |
| Age | Male | Female | Pregnancy | Lactation |
| 0-6 months | 4 mg | 4 mg | | |
| 7-12 months | 5 mg | 5 mg | | |
| 1-3 years | 6 mg | 6 mg | | |
| 4- 8years | 7 mg | 7 mg | | |
| 9-13 years | 11 mg | 11 mg | | |
| 14 years and above | 15 mg | 15 mg | 15 mg | 19 mg |
Excessive levels of vitamin E in your body can cause serious health risks. Also, vitamin E supplements can interact with other drugs. Check the side effects below before using vitamin E.
Vitamin E: Risks, Side Effects, And Interactions
Taking more than the recommended daily value of vitamin E may increase your risk of:
Hemorrhagic stroke (5)
Nausea
Fatigue
Weakness
Intestinal cramps
Headaches
Diarrhea and flatulence
Blurred vision
High creatinine in the urine
Apart from this, vitamin E is also found to interact or interfere with certain medications (5):
Anticoagulant And Antiplatelet Medicines: May increase the risk of bleeding.
Chemotherapy Or Radiation Drugs: May affect the efficacy of the treatment.
Simvastatin And Niacin: May interfere with the cardioprotective effects of the drugs.
The risks are only associated with the excessive intake of vitamin E supplements. Vitamin E from food sources does not cause any such side effects.
StyleCraze Says
Pure vitamin E oil may irritate your scalp. Therefore, it is necessary to dilute it with a carrier oil like coconut oil or olive oil.
Infographic: Benefits Of Vitamin E Oil For Hair
Vitamin E oil is great for all hair types. It is beneficial to those who are experiencing hair loss and hair thinning. It promotes hair growth and adds shine to your tresses. However, people with certain conditions should avoid using this oil. Do a patch test before using it on your hair to avoid its side effects. Click on the infographic below to learn about the benefits of vitamin E oil for hair and who should avoid using it.
Research is limited regarding the beneficial effects of vitamin E for hair. However, this potent antioxidant can help to maintain your overall hair health. While you may use topical vitamin E products to maintain your scalp health, oral vitamin E supplements may help to nourish the scalp and hair from within. However, excess intake of vitamin E supplements may cause unwanted side effects. Therefore, before taking any supplements, consult a doctor to determine if you need to take them and the correct dosage.
Frequently Asked Questions
Can vitamin E oil be applied directly on hair?
No, as it may cause an allergic reaction. Dilute it with any carrier oil or your regular hair oil before applying.
How often should you apply vitamin E to your hair?
You may use vitamin E-rich hair masks, shampoos, and conditioners 2-3 times a week.
Can I leave vitamin E on my hair overnight?
Yes, you may. However, ensure that it is diluted with hair oil, and you wash it off thoroughly the next morning.
Can vitamin E be mixed with coconut oil?
Yes, you may mix vitamin E and coconut oil.
Which oil is high in vitamin E?
Wheat germ oil has the highest percentage of vitamin E.
What is the best time to take vitamin E supplements?
Consult a doctor to know the right time for taking supplements.
Can vitamin E cure dandruff?
No. It cannot cure dandruff.
Key Takeaways
Vitamin E prevents hair loss and promotes hair growth.
Consuming vitamin E supplements is the best way to provide vitamin E to your body.
However, vitamin E can cause intestinal cramps, nausea, weakness, and blurred vision if consumed more than required.
References:
Articles on StyleCraze are backed by verified information from peer-reviewed and academic research papers, reputed organizations, research institutions, and medical associations to ensure accuracy and relevance. Read our editorial policy to learn more.
The following two tabs change content below.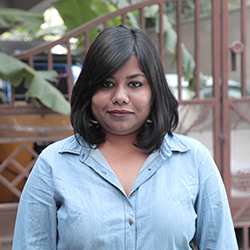 Ramona is an editor at StyleCraze. Prior to that, she authored over 200 articles on skin and hair care. She...
more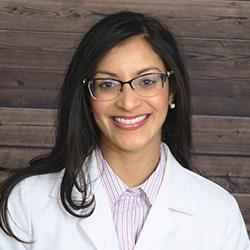 Dr. Vindhya L Veerula
(MD, FAAD)
Dr. Veerula (Dr. V) is a diplomate of the American Board of Dermatology, a Fellow of the American Academy of...
more