Emo is a kind of rock music that originated in the mid-80s. The artists who played this kind of music wanted to look different from the regular crowd. So, they created a new trend through fashion, hairstyles, cultures and behavior tendencies. Let's take a look at their music-influenced hairstyles!
Emo Hairstyles For Girls
Those with emo hairstyles sport long and heavy bangs that come down to cover one or both eyes. Some of the hair is straightened,  colored or black dyed, and cut short – till above the ears. The inside portion of the hair is left long, medium or short, depending on the person's choice.
Emo styles are all about making a statement. People who get these kinds of cuts are also known to play with bold colors on their hair. You can see most of them sporting greens, yellows, reds, light pinks, blues and purples.
There are a lot of styles in Emo, but let's take a look at some of them for medium length hair, which is claimed to be the "in-thing" these days!
This article gives you the best of emo hairstyles for girls who have medium length hair.
Style 1: Long Strands On The Sides
The hair in this style comes down till your chin or till the shoulders. It has a lot of long strands that fall on the sides, covering most of the face. This is a style for those who are not afraid to do what they have on their mind. A lot of them are seen having double shades of hair color as well. It's all about carrying it off! It is a rather stunning choice of hairstyle for medium hair.
Style 2: Straight Hair With Short Strands
This look is quite opposite to the previous one. On straight, medium-length hair, cut  short strands that come down till your chin. This is a style for the liberated and carefree.
Style 3: Heavy Fringes On The Forehead
Let your hair down and create an uneven heavy fringe on the forehead. It looks perfect with those pokey ends.
Style 4: Long Side Bangs
Keep the hair long; go for a cut at the crown with lots of long side bangs and highlight the hair with interesting colors. This style shows off the rebel within you. You can also use double colors like we have shown in the above image.
Style 5: Short In The Front, Long At The Back
Keep your hair really short in the front and long at the back. Awesome twist to the boring, long hair. You can also add a dash of color to make it look out of the world!
Style 6: Full Forehead Side Swept
You can get lots of heavy bangs and fringes for this one. Opt for a full-forehead, side swept look, depending on your face cut. You can also opt for highlights to get a complete new look. This is for you if you like to have fun and don't care what the rest of the world has to say about it!
Style 7: Uneven Cuts
Want something different? Cut the edges of your hair unevenly. Don't overdo it the first time if you're not sure about how it will look on you. If you simply don't care, go ahead and get it done!
Getting It Right:
1. As these are creative looks, you can experiment a lot with your hair.
You can go for an extremely dark shade to give you the perfect goth–punk-emo look, or you can use multiple colors to add a funky twist.
Snip off the edges and thin them out at the tips.
Look for hairstyles online before you decide on getting something done.
Since you'll be cutting your edges thin, it's best to ensure that your hair is healthy and strong before you chop it off.
It is better to start by trimming off hair from the tips.
Play around with the bangs, fringes and uneven length cuts.
If you don't have naturally straight hair, a straightener can help you get the look.
Which one would you dare to choose? Let us know by leaving a comment below.
[ Read : Emo makeup Tutorial ]
Research: wiki
source: 1
Recommended Articles:
The following two tabs change content below.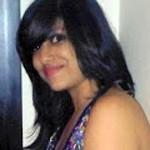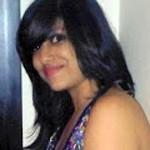 Latest posts by Debolina Raja Gupta (see all)