Acne is a skin disorder that causes skin eruptions and inflammation. Acne or pimple, as it is commonly called, can be the biggest enemy of girls and can be disconcerting at any age. These tiny skin eruptions give an irritating and itchy effect to the skin, which can even spread to nearby regions and cause endless discomfort. Pimples often leave behind scars on the surface of the skin which gives an unsightly appearance and an overall bad feeling. Below are some of the best anti acne creams and gel available in Indian market which can help you to get rid of your enemies.
Top 25 Anti Acne And Pimple Creams:
1. Himalaya Acne-N-Pimple Cream: 
This is an affordable and popular anti acne cream by a renowned herbal brand, Himalaya. This cream has strong astringent and styptic properties which treats pimples and eruptions and keeps the skin soft and smooth.
2. Jovees Anti Acne & Pimple Cream:
Jovees anti acne pimple cream contains neem, long pepper, red sandalwood and other precious herbal extracts which help to cure acne and prevent further acne breakout.  This cream also helps to get a clean and fair complexion. This is also among the best cream for pimples till date.
[ Read: Use Olive Oil To Get Rid Of Acne Scars ]
3. Shahnaz Hussain Sha Derm:
Sha Derm is a highly effective pimple treatment which has powerful antiseptic and germicidal effects and sooths and heals eruption. It also restores the overall health of the skin.
4. Garnier Skin Naturals Pure Pimple Control Pen: 
Garnier Pure Pimple control pen is a pen style pimple corrector which works on pimples from the very first application and gives you a clear and pimple-free skin. The astringent in this gel dries the pimple while salicylic acid in it purifies the skin deep down.
[ Read: Face Wash for Acne ]
5. Biotique Chlorophyll Oil Free Anti Acne Gel Ecopack:
Biotique chlorophyll oil free anti acne gel is an anti-bacterial product which moisturizes the skin as it is infused with extracts of seaweed, sea algae etc. It also contains aloe vera which tightens the pores and keeps the skin healthy and nourished without flaking. It contains chlorophyll as it is the active ingredient which absorbs and harnesses the energy of the sun and is highly valued for its antiseptic properties.
6. Avene Diacneal Treatment Care For Acne Prone Skin: 
Avene diacneal treatment for acne prone skin is an effective anti acne cream which contains powerful ingredients like diacneal, glycolic acid and retinaldehyde as its active ingredients. Diacneal is an effective anti-acne ingredient that is clinically proven to minimize the appearance of pimples and other imperfections. This cream even contains glycolic acid, a powerful exfoliant which removes blackheads and makes the skin visibly smoother and clearer. Retinaldehyde helps to regulate keratinisation which prevents thickening of the skin and formation of blackheads. This non greasy anti acne gel reduces acne and spots and makes the skin smooth and supple.
7. Lotus Herbals Acne Gel Tea Tree Anti-Pimple & Acne Gel: 
This anti pimple gel is made for oily to normal skin. It regulates oil producing glands which control pimples and acne outbreak. The product does not peel the skin off like other anti acne creams usually do. It first shrinks the pimples and eventually dries them within two weeks.
8. Clearasil Ultra Rapid Action Pimple Clearing Cream:
This pimple cream has a unique breakthrough formula which is clinically proven to get visibly clear and pimple free skin in just four hours. The product is great for those large bumps which suddenly pop on the face. It targets the pimple on the spot and removes it with its ultra-rapid action.
9. Shahnaz Husain Shaclear – Anti Pimple Lotion: 
Sha Clear anti pimple lotion contains neem and Ashwagandha which controls acne and sooths and heals eruption. The product has a runny consistency so you need to massage this lotion properly on the face and leave it overnight. It is a good product but takes some time to show results.
10. Shahnaz Husain Shaclove – Cream For Pimples:
This cream is developed for sensitive skinned beauties suffering from acne and other skin inflammations. This cream contains clove which is well known for its anti-bacterial and anti-microbial properties. It removes excess oil, soothes the skin and protects the skin from external acne causing elements.
[ Read: Adult Acne Treatment ]
11. Revlon Touch & Glow Pimple Corrector: 
Revlon touch and glow pimple corrector is an anti-pimple cream which contains the goodness of hazel extract, salicylic acid and acnacidol. Acnacidol controls sebum production, while salicylic acid prevents clogging of pores and breakout.  The products absorb deeply into the skin and dries off the pimple within a few days.
12. Vlcc Acne Care 3 Day Acne Corrector Clove & Menthol:
VLCC acne care claims to cure pimples in just 3 days. The cream is enriched with clove which cleanses and purifies the skin to prevent the outbreak and recurrence of pimples. It contains menthol which revitalizes the skin with its deodorizing properties. The salicylic acid in this cream controls excess oil secretion and accelerates pimple drying out.
13. Vichy Normaderm Soin Hydratant Anti Imperfections Tri Activ:
Vichy nomaderm anti imperfection tri activ is an anti-acne gel which mattifies the skin from the very first application and keeps it hydrated till long hours. This cream clears clogged pores and reduces skin redness and pimples.
14. Vicco Turmeric Skin Cream Wso Cream:
Vicco Turmeric is an old age product that is being used since 100 years. It comes with the goodness of turmeric which is a well-known anti-bacterial and prevents outbreak of pimples and acne. This cream penetrates deep into the skin to maintain the original colour of the skin and cure pimples. This cream also evens the skin tone, improves the texture of the skin and lightens the acne and pimple scars. It not only is a anti-acne/pimple cream but also functions as a acne scar removal cream.
15. Dr. Batra's – Natural Anti Acne Cream:
Dr. Batra is a well-known dermatologist who has his own line of skin and hair care products. Natural anti acne cream wards of acne and prevents infection that lead to further breakout. It contains Berberis aquifolium which has proven to fight acne and reduce skin irritation. Echinacea in this cream helps to regenerate healthy skin while olive leaf extracts is a natural antioxidants which prevent skin from damage and aging.
16. Vaadi Herbals Anti – Acne Cream:
Vaadi is well-known herbal brand which excels in addressing a variety of skin care and hair problems. Vaadi anti acne cream contains natural active ingredients like clove, neem oil, tea tree oil and orange peel, which are effective in controlling acne. Clove and neem oil deeply cleanse the skin and the pimple causing bacteria while tea tree oil and orange peel extracts remove pimples without leaving scars and control excessive oil secretion.
17. The Nature's Co Garlic Anti – Acne Cream:
The Nature's Co garlic anti acne cream is a powerful detoxifier which will give you acne free skin naturally. It contains garlic and tomato extract, vegetable glycerin and Vitamin E as it active ingredients. Garlic is an antibacterial and anti-fungal which fights acne and reduces it drastically. The anti-oxidants present in this cream repair and protect the skin from free radicals.
18.  Biotique wintergreen oil of winter green cream: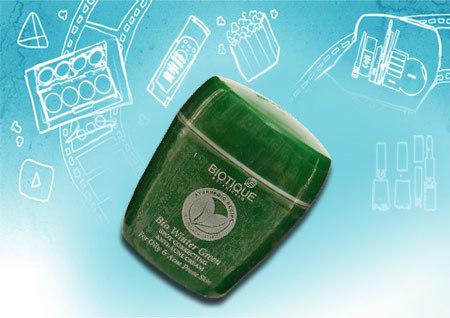 Biotique wintergreen spot correcting cream is a soothing pimple corrector cream which helps to clear blemishes and unclogs pores to give a flawless pimple free skin. The cream contains winter green as it main ingredients, which is extracted from the leaves of small evergreen herb and is coveted for its inflammatory and cooling properties. This in combination with neem oil, bearberry and euphorbia controls acne and other skin problems.
19.  Eraser Acne and Pimple Cure Cream:
This anti acne and anti-marks cream contains red lentils, haldi and phikari which helps to soak up the excess oil present in acne prone skin and nurture the skin with its cooling, healing and antiseptic properties.
20. Clinique Acne Solutions Spot Healing Gel:
Clinique acne solution spot healing gel helps to cure pimples and spots within just one hour. The gel starts working on pimples the moment you apply it on the face. Just apply the gel on the pimple and it will vanish within a few hours. It also helps to reduce the redness and bumps on the skin.
21. Nomarks creams for pimple prone skin:
Nomarks cream for pimple skin is enriched with natural antioxidants which provide a clear and glowing complexion in just 4 weeks. It contains all ayurvedic and natural ingredients which lighten up the scars and improves complexion. The anti-bacterial ingredient and anti-oxidants present in this cream penetrate into deep layers of the skin and prevents the onset of pimples.
[ Read: How To Get Rid of Pimples Overnight ]
22. Glycolic acid cream for acne:
Glycolic acid acne cream is a medicated acne cream that helps to clear the acne prone skin by exfoliating dead skin cells from the skin. The alpha hydroxy acid in this cream removes dark pimple marks and prevents clogging of pores. Thus, this cream prevents acne and removes acne scars. But make sure that you use this cream in small concentration as it can cause skin reddening and skin damage, if not used properly.
23. Acne Solutions Emergency Gel Lotion by Clinique:
This amazing gel lotion by Clinique is really effective in treating sudden breakouts. The gel unclogs pores which are filled with bacteria and controls oil production in the skin. It also prevents the acne from reappearing and reduces inflammation and redness in just 2 days. It has a high concentration of benzoyl peroxide which is a chemical, highly effective against acne bacteria.
24. Benzac AC gel:
Benzac AC gel is a medicated gel especially formulated for acne and pimple prone skin. High concentration of benzoyl in a cream or gel can cause skin irritation and excessive drying out of the skin. Benzac AC gel has just 7% of benzoyl which is perfect for an anti-acne cream. It is a water based benzoyl peroxide treatment for mild to moderate acne. The gel absorbs excess oil and kills the bacterial without overtly drying the skin. This gel reduces bacteria by 94% within 48 hours of commencing the treatment.
[ Read: Simple Remedies For Pimples On Forehead ]
25. Himalaya Clarina Anti-acne Cream:
Clarina has antimicrobial, anti-inflammatory, wound healing qualities, and astringent with soothing effect which acts effectively in the management of acne. The cream is beige in colour and the perfect texture to get absorbed in the skin. The soothing properties of Clarina help to relieve burning sensations and keep the skin soft and supple.
Recommended Articles:
The following two tabs change content below.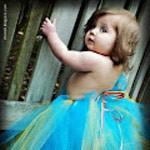 Latest posts by Arshi Ahmed (see all)