Nothing is ugly in nature. When we aspire for a better skin, we don't mean to hide the real us. Instead we mean to unveil the beauty that lies hidden inside. I am not ashamed to say that I aspire for a glowing, natural, flawless, and spotless skin. This is not because I think I am ugly. This is because I KNOW I can look better. Taking care of my skin implies that I love myself enough! I mean, come on! We work hard to take care of inanimate objects like our car, so how can we simply ignore the body that houses our soul?
It is not always necessary to spend vast amounts of money and time in order to maintain our skin's health. Beauty conscious people are in for a shock when they read the following 10 natural homemade skin care tips. Yes, they are that easy!
10 Natural Skin Care Tips:
1. Honey Face Mask:
Honey is a natural anti- bacterial ingredient for beauty care. Take a tablespoon of raw honey and then warm it up by rubbing it with your finger tips. Apply the warm honey all over your face. Leave this natural mask for about ten minutes and then wash it off gently with warm water. Pat your face dry with a fresh towel or cloth. Follow this remedy only once a week and then confidently step out with a naturally soft and glowing honey skin.
[ Read: Skin care tips ]
2. Removal Of Black Heads With Raw Honey And Lemon:
Pour four to five drops of raw honey on a piece of lemon wedge. Rub the lemon all over your face only for a single minute. Wash your face with cold water after leaving the lemon and honey mixture for maximum five minutes. Try this tip before going to bed as citrus fruits such as lemon are photosensitive.
3. Gentle Body Scrub:
For a homemade effective natural body scrub, a mixture of olive oil and sea salt is needed. The ratio of the mixture must be two to one. Applying this body scrub will definitely help to remove the dead skin cells and will also help the skin to attain a glamorous look. This natural salt and oil body scrub is cheap and effective; and works as well as other expensive, chemical laden body scrubs.
[ Read: Glowing skin ]
4. Coconut Milk:
Squeeze out coconut milk from a grated raw coconut. Apply this milk all over your face, including lips. You will certainly gain a glowing skin. This is one of the best natural tips for skin care.
[ Read: Cucumber Juice ]
5. Un-boiled Milk Acts As A Cleanser:
Take a piece of cotton ball and dip it in un-boiled milk. Wipe your tired face with it for instant freshness. This kitchen corner natural remedy has the power to cleanse out unseen harmful dirt from the skin. It works as an effective cleanser and is much safer than the packed cleansing products.
[ Read: Home Made Masks For Dark skin ]
6. Orange, Lemon and Yoghurt Moisturizer:
How confident are you about your moisturizer? Does it hydrate your skin and keep the moisture locked? If not, then you can surely try this natural moisturizer, which not only moisturizes your skin but also keeps it hydrated from inside. To prepare this moisturizer, you will need one tablespoon of orange juice, one tablespoon lemon juice and a cup full of yogurt. Then mix them together and apply the paste over the entire face and leave it as a mask for ten to fifteen minutes. Take a wet tissue and clean your face with it. This moisturizer brightens the complexion of your skin and also increases the glow of your face.
7. Castor Oil Prevents Wrinkles:
Pure castor oil has the potential to decrease the aging process of your skin. If you can apply pure castor oil on your face it works wonders by preventing wrinkles. It can even soften your skin magically.
[ Read: Natural Beauty Tips ]
8. Raw Potato Removes Pigments:
If you want to get rid of marks and pigments, just rub sliced raw potato over your skin and see the magic.
9. Natural Sunscreen Lotion:
Prepare your own sunscreen lotion with glycerin, cucumber juice, and rose water. You can also store this lotion in the refrigerator.
10. Eight Hours Sleep and Exercise:
Besides taking proper care of the skin, one must sleep for a minimum of eight hours on a daily basis and workout a little; even walking and jogging will do. Exercising helps the body stay healthy from the inside, which is reflected in a glowing skin.
[ Read: Drugstore Facial Kits In India ]
Our skin is the mirror of the internal health of our body. Control stress and attain beautiful, flawless skin.
The following two tabs change content below.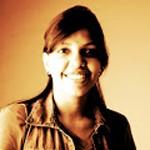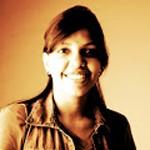 Latest posts by Shruti Goenka (see all)