13 Best Kabuki Brushes For A Flawless Makeup Look!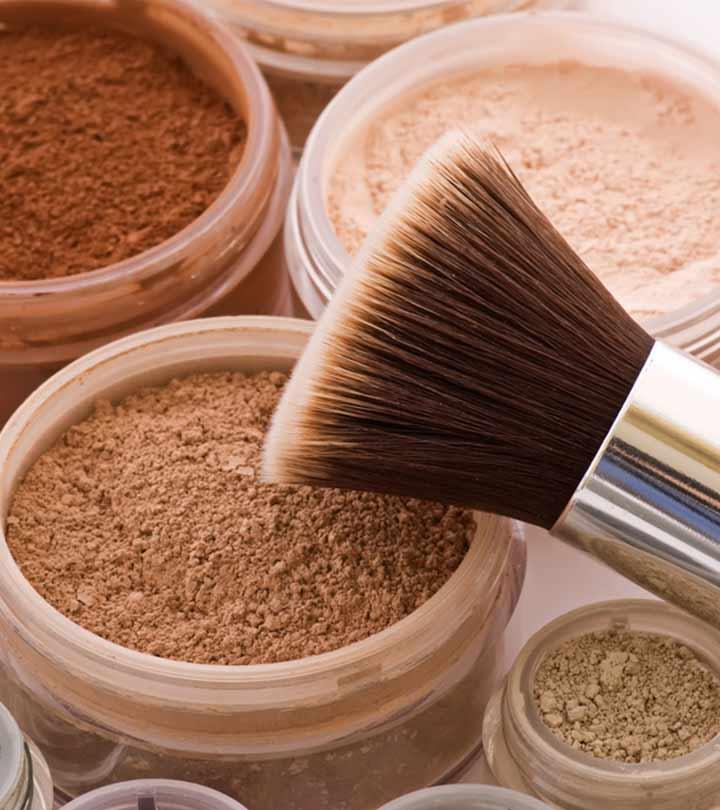 One brush for all your makeup woes! Sounds unbelievable? Then you haven't discovered the power of a kabuki brush yet! A concept derived from the Japanese, these fancy, fluffy and fine bristled brushes are no less than a magic wand for the makeup enthusiasts. Its benefits? The best kabuki brush can blend, conceal, contour, buff, set in powder and bronzer, and even blush those pretty cheeks! Though mostly used for powder-based products, it won't disappoint when it comes to liquid foundations too. All you need is a few circular strokes of a kabuki brush to seamlessly blend in the products on your skin, and the outcome— soft, even, and flawless makeup look!
Want one now? But before you jump in to buy your kabuki brush, here's a little bit more about it.
What is a Kabuki Brush?
Kabuki brushes can blend in your makeup so beautifully that you'll regret not buying it earlier. A classic kabuki brush has a mushroom-like shape with dense, soft bristles and a short handle (or stem). Promising full coverage and seamless blending, the denser the bristles are the fewer are the chances of streaks on the skin. Also, nowadays these brushes are available in different shapes and sizes. From round, angular, and dome brush heads to longer stems, the options are endless for you to choose from!
How To Use A Kabuki Brush?
Simple! Gently run the bristles on the product and then buff the powder on the skin or dot the liquid foundation on the skin, and evenly distribute in broad circular motions. Since there are different kinds of Kabuki brushes out there, their uses differ too. The flat top kabuki brush and the rounded brushes are used in circular motions whereas the angular and dome kabuki brushes are used for contouring, and accentuating the cheekbones, nose, or the jawline.
How To Clean A Kabuki Brush?
Considering regular usage can trap in dirt or excess makeup, here's a quick step-by-step cleansing routine that you must follow to keep the kabuki brushes clean:
For swift cleaning, use any fast-drying brush cleaner.
Pour a few drops on a tissue and clean the sides followed by gentle strokes from the ferrule (the metal part) to the tip of the bristles. Repeat until there's no residue on the tissue.
Since the solution is fast-drying, the brush is ready-to-use as soon as you clean it.
If you don't have a fast-drying brush cleaner, rinse the brush gently in lukewarm water.
Apply any soap or shampoo on the bristles and continue to massage gently.
Rinse the brush again and follow it up with a conditioner.
Lastly, leave the brush to air-dry. Please do not blow-dry the bristles as they may get frizzy or lose their shine. Follow these steps to keep your kabuki brushes clean and clear for your skin's health.
Now that you've learned what a kabuki brush is and how to take care of one, go pick yours from the list of the 13 best kabuki brushes that we've chosen for you! (they are budget-friendly too!) Read on to know more.
13 Best Kabuki Brushes For Smooth Makeup
Airbrush those imperfections away with the Lamora Flat Top Kabuki Brush. Giving an exquisite feel to your gorgeous skin with soft, dense, and silky bristles, no doubt this kabuki brush promises to exceed your makeup expectations. With high-quality synthetic bristles and a firm wooden stem, the flat top brush head can handle all your makeup woes. A great brush for blending liquid foundation, contouring or setting in sheer powders, Lamora Flat Top Kabuki Brush is undoubtedly a luxury available at an affordable price!
Pros:
Sturdy wooden and copper handle
Long-lasting and silky bristles
Easy to clean
Vegan and cruelty-free
Non-absorbent and does not trap excess product in the bristles
Cons:
Slight shedding after regular use.
Why buy one kabuki brush, when you can upgrade your entire makeup arsenal? Treat yourselves to this 12-in-1 premium collection with every brush handcrafted by professional makeup artists, and made of high-quality bamboo and synthetic bristles. Bonus— it offers a no-shedding guarantee! Something that every beauty expert dreams of. Ideal to use for all liquid, cream, and powder products, the Emax Design Makeup Brush Set comes with a fancy travel kit too.
Pros:
Promises natural and flawless finish
Durable brush handles and long-lasting bristles
The bristles will not shed
Easy to use, clean, and is travel-friendly
Ideal for beginners
Cons:
Short handle brushes may not be comfortable for all.
How to pamper beauty fanatics? Gift them this aesthetic 10-in-1 set of essential makeup brushes. Not only do these kabuki brushes look top-notch but they guarantee seamless finishing and smooth makeup look too. Including some of the best kabuki brushes, with a non-latex sponge, the Beakey Makeup Brush Set also has a brush cleaner. Yep, one stop for all your blending, contouring, and stippling needs, try it to experience the salon-worthy finishing, now at home.
Pros:
Ideal for liquid, powder and cream products
Ensures flawless and smooth makeup look
No-shedding guarantee
Strong brush handles and soft bristles
Travel-friendly and cruelty-free
Recommended for professional use
Cons:
The brush handles may not last long.
Still using your fingertips to blend the foundation? Stop! Because here's one of the best kabuki brushes that without burning a hole in your pockets will wow you with its flawless and long-lasting coverage. Speaking of coverage, Flat Top Kabuki by Beauty Junkies is no ordinary brush as it seamlessly conceals all the problematic areas too (yep, goodbye uneven skin tones!).  Its high-quality, soft, and dense bristles evenly distribute liquid foundation and can be used for buffing and stippling too.
Pros:
Ideal for blending and stippling liquid or powder foundation
Natural synthetic bristles
Promises medium to heavy coverage
Cruelty-free
Reasonably priced
Cons:
Not recommended for light coverage
Brush handle may not be durable
No streaks, no patches, only flawless and smooth skin every single time— that's what is special about this super dense and top-quality kabuki brush. Ensuring a no-fuss makeup experience, the Flat Top Kabuki Foundation Brush by Keshima is feather-soft, non-absorbent, and also easy-to-clean. Plus, the brush undergoes a 7-step no shedding process, which means long-lasting bristles! A makeup kit staple, all blending and buffing experts, here's a great option for you.
Pros:
High-quality synthetic and soft fibres
Silky and high-density flat brush head
Recommended for medium to full coverage
Ideal for contour, foundation, blush, and highlight
Vegan product
The bristles are long-lasting.
Cons:
Bristles may shed while cleaning
A shoutout to all sensitive skin makeup users! Bestope 18pcs Professional Makeup Brushes will make you fall in love with your beauty routine all over again. Not only are the kabuki brushes extremely soft, dense, and non-irritant, but they are made of delicate synthetic fibres that do not shed on application. Can beginners use this kit? Absolutely! The kit caters to all your blending, contouring, concealing and stippling woes to give you that desirable and effortless finishing. With 18 brushes to explore, who's up for this out-and-out beauty experience?
Pros:
Multi-functional brush set
Non-slip brush handle made of premium alloy and wood
No-shedding and premium quality bristles
Skin-friendly, non-absorbent, and vegan
Recommended for beginners and experts
Cons:
The bristles may have an odor.
When it comes to accentuating the skin's natural beauty with makeup, Sigma Beauty Flat Kabuki – F80 emerges as one of the top favorites among users. And by users, we mean celebrities, makeup artists, and beauty experts! Hypoallergenic, antimicrobial and designed with ultra-soft fibres, a few sweet circular strokes can work like a spell with the powder or liquid foundation. And as for the finishing, it promises to deliver perfection.
Pros:
Award-winning and best-selling kabuki brush
Sturdy and waterproof ferrule
Promises airbrush finishing
Full and natural makeup coverage
Vegan and skin-friendly
Cons:
The bristles may shed,
The brushes may take longer to dry.
Traveling soon? This chic and eco-friendly kabuki brush is all you need for those quick powder touch-ups on the go! Easy-to-fit in your travel kit, enjoy a hassle-free makeup experience anytime with EcoTools Retractable Face Brush. And since it's made of renewable and recycled materials, it's 100% cruelty-free and perfect for vegans too. An ideal way to connect beauty with nature, pocket this kabuki brush today!
Pros:
Use for loose or compact powder and bronzer
Environment-friendly
Cruelty-free and vegan
Effortless and quick touch-up experience
Dense, extremely soft and synthetic bristles
Portable and compact brush
Cons:
Bristles may not be dense enough to hold more powder.
The brush head may be too soft for some users.
Nature defenders where you'll at? Now you can doll-up and flaunt your flawless makeup without feeling the itch of harming the planet. Eco-friendly and with no streaks or patchiness post usage, the BS-Mall Makeup Brush Set will make you want to beauty-up every day! Ideal for beginners and experts, whether you use liquid, cream, or powder-based products, its durable synthetic fibre bristles work seamlessly to give you that neat and natural look. Also, the stem is highly durable and resistant to water; all thanks to old, natural bamboo wood.
 Pros:
Environment-friendly
Ideal for sensitive skin
Dense bristles with great holding power
Robust handle and soft bristles
Cruelty-free
Cons:
The bristles may not be durable.
Slight shedding may occur after multiple uses.
This cute little kabuki brush is no joke when it comes to broad coverage and smooth finishing. Ergonomically designed, its mushroom-like shape offers a natural evenness that will thrill the beauty geek in you. Plus, the synthetic hair is soft and dense enough to hold both wet and dry products! Giving your skin a heavenly feeling with every stroke, you'll be stunned how e.l.fing good this kabuki brush is especially for applying powder, bronzer, and highlighter! And again, isn't it really cute?
Pros:
Compact and travel-friendly
Ideal for powdering and highlighting
Easy to use and clean
Broad brush head offers full coverage
Peta-certified and vegan
Professionally-tested
Cons:
Light shedding is possible
May not be comfortable to use
No products found.
If you like stippling, then you'll love the DUcare Kabuki Foundation Brush. With one of the softest and densest brush heads that you'll ever come across, consider all those minor blemishes, acne scars, and spots concealed. Not kidding! DUcare Kabuki Brush's airbrush finishing without trapping excess product in the bristles will make you regret not buying it earlier. Promising the 2 major Cs which are Coverage and Conceal, this is no ordinary brush, it's a blend sensation!
Pros:
Ideal for concealing, stippling, and blending
Soft, dense, and long-lasting bristles
Animal hair-free
Soft, smooth, and salon-worthy finishing
Eco-friendly and durable wooden stem
Cons:
Call it a star if you like because the Docolor Professional Kabuki Flat Brush twinkles! Dreamy, exquisite, and rainbow-inspired, this kabuki brush will make you and your makeup kit standout. Sensitive skin? No problem. Its thick, no-shed, and pastel-hued bristles deliver the silkiest touch. And lest we forget the handle is eco-friendly, easy-to-use, and comes with a no-fade guarantee! Use it for highlighter or to dust on some blush, this glam brush can also double up as a touch-up stick, anywhere, anytime. Ready to sparkle now?
Pros:
Unique and rainbow-crafted design
Skin-friendly
Delivers full coverage and a desirable finish
No-scratch, no-fade, and no-shed guarantee
Ideal for highlighting, dusting, and contouring
Cons:
Not recommended for blending
The bristles may not be long-lasting.
Beauty gurus on a budget, the Syntus Makeup Brush Set will satiate your kabuki needs and how! The set has not 2 or 3 but 5 kabuki brushes for you. Prep up for a whole new makeup experience, for every brush is designed to deliver perfection with its soft and dense bristles. From full coverage blending, to enviable contours, you are in for a professional pamper at home. Are you excited?
Pros:
16-in-1 makeup kit with 5 kabuki brushes
Ideal for blending, contour, concealing and buffing
Ergonomic-design wooden handles for comfort use
Non-irritant and skin-friendly
A brush cleaner available with the kit
Cons:
The handle is not durable.
The bristles may have a strong odor initially.
The hair may shed after regular use.
Switch to kabuki and we bet you'll never go back to sponge or finger blending again. We hope this list of the 13 best kabuki brushes will make your shopping experience easier without having to shell a bomb! So, what are you waiting for? Go pick your kabuki and get ready to flaunt your airbrushed look in those makeup selfies. Did we miss out on your favorite brand or do you have feedback regarding this article? Write to us in the comments below!
The following two tabs change content below.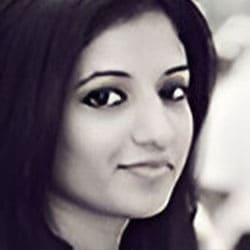 Latest posts by Chaitra Krishnan (see all)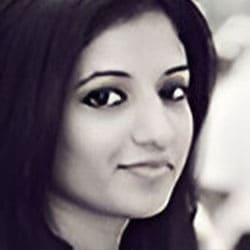 Chaitra Krishnan
Chaitra is an extremely passionate writer and storyteller. She has a triple main Bachelor's degree in Journalism, Communicative English, and Economics and a Master's degree in Journalism and Mass Communication. She has more than three years of experience in content writing and editing and specializes in beauty, fashion, and lifestyle genres. Her background in journalism helps her guide her team in churning out fine content for the readers. When she's not editing or juggling tasks at work, she likes to daydream and stalk doggos on Instagram.