Top 20 Shampoos For Dry And Damaged Hair – Best Products Of 2019
It's winter. As you already know, this season takes a toll on your hair, making it dry and brittle. It can spell major doom for anyone whose hair tends to get dry. Roughness, splits, dandruff, and breakage – all are common symptoms caused by the dry weather. Dealing with them may require you to seriously up your hair care game.
To help your hair get through it all in one piece, I have put together a list of the top 20 shampoos available in India to treat dryness and damage.
Note
Changing your shampoo alone will not help restore hair health. Regular oiling, conditioning, deep conditioning, and the use of nourishing hair packs are key to ensure your hair stays healthy and damage-free.
Top 20 Shampoos For Dry And Damaged Hair
1. Pantene Pro-V Total Damage Care Shampoo
Pantene has a reputation for being gentle on dry hair. And out of all their products, this one for damage care takes the cake. The Pro-V formula, which is the brand's biggest breakthrough in 30 years, works at the core to strengthen your hair and provide it with the right kind of damage care. It protects and repairs 10 visible signs of damage. The shampoo provides your hair with expert protection from damage with its oil-enriched Pro-V formula that makes your hair softer and more manageable. The product, like other Pantene shampoos, lathers extremely well while removing dandruff, soothing the scalp, and keeping your hair conditioned. It is the perfect all-rounder that repairs your hair, protects it, and makes it smoother and softer.


2. Matrix Biolage Ultra Hydrasource Shampoo
This shampoo by Matrix is paraben-free and contains lemongrass, sage, and wheat germ lipids. These help control frizz and improve the health of your hair. When used along with its conditioner, it makes your hair soft and moisturized. If your hair has been treated with chemicals recently, this hydrating shampoo by Matrix might be the right pick for you.


3. Dove Intense Repair Damage Therapy Shampoo
This product claims to repair damage at the cellular level with its keratin-active contents. It contains borage seed oil that nourishes and moisturizes hair. The shampoo helps minimize splitting and breakage and makes your hair smooth and shiny. To top it all, it does not weigh your hair down and is completely affordable.


4. Garnier Ultra Blends Mythic Olive Shampoo
This shampoo is a part of the Garnier Ultra Blends range and is free of parabens. It contains virgin olive oil – a natural conditioner that helps keep your hair soft. The product controls frizz and dryness and is an extremely effective cleanser. It makes your hair smooth and shiny right from the first wash.


5. WOW Apple Cider Vinegar Shampoo
This organic shampoo is powered with 100% pure apple cider vinegar, sweet almond oil, and argan oil. The combination helps detoxify the hair and scalp by removing build-up, dirt, and residue. It keeps your frizzy hair in control and removes tangles. It prevents dandruff and keeps your hair lighter, cleaner, and itch-free. It fights split ends and breakage and imparts silkiness, strength, and gloss to your hair.

6. Tresemme Hair Spa Rejuvenation Shampoo
What's better than a hair spa at home? This shampoo has hydrating marine materials that nourish and deeply cleanse your hair and scalp. It has a pleasant fragrance, and when used in combination with its conditioner, you get the perfect shampoo-conditioner combo for dry hair. However, since this shampoo is made for all hair types, it might not work for damaged hair.


7. Khadi Conditioning Cream Shampoo
This shampoo is fortified with natural conditioning oils and nourishing herbal extracts to repair dry, damaged, and fragile hair. It contains active biomolecules that deeply penetrate the hair cuticles and cortex, adding moisture to it. The formula helps form a lubricious film on each hair strand, significantly increasing its strength and vitality with time. It adds luminous shine and helps create lustrous and healthy-looking hair.

8. Oriflame Love Nature Wheat & Coconut Oil Shampoo
Oriflame's Wheat & Coconut Oil Shampoo is a creamy formula that gently cleanses your hair and helps fight dryness and breakage. It is an excellent shampoo for conditioning dry, damaged, and fragile tresses. Wheat protein strengthens weak follicles, and coconut oil nourishes your hair. This shampoo moisturizes your locks and keeps them soft and shiny. It minimizes splitting and adds gloss to your hair.


9. Sunsilk Nourishing Soft & Smooth Shampoo
If you are looking for a way to make your hair shiny, soft, and smooth at a reasonable price, here it is. This nourishing soft and smooth shampoo by Sunsilk contains egg ceramide complex, which helps treat protein damage and dryness in your hair. It is also enriched with a light blend of five natural oils that work together to condition your hair and make it more manageable. Use this shampoo with its conditioner for best results.


10. Biotique Bio Soya Protein Fresh Nourishing Shampoo
Biotique is another brand that has amazing sulfate-free shampoos. This one with soya protein is made for dry and damaged hair types. It also contains wild turmeric and berberry extracts that help cleanse your scalp and hair and maintain the pH balance. However, a common mistake people make while using this shampoo is to use too much of it. Since the shampoo is sulfate-free, it does not lather as well as others, but this does not mean that it isn't working. For best results, use this shampoo with its conditioner. This is the best shampoo and conditioner for dry hair.


11. L'Oreal Paris Smooth Intense Shampoo
Argan oil is a gift from the gods for dry hair, and this product contains it along with silk protein that helps repair damaged and unruly hair. The Smooth Intense Shampoo from L'Oreal Paris helps keep your hair moisturized and controls frizz, making your hair look smooth and shiny. When used with its conditioner, it keeps your hair conditioned for extended periods.


12. Organix Hydrating Macadamia Oil Shampoo
This is one of my personal favorite shampoo for dry hair. The shampoo contains macadamia oil, argan oil, sugar cane extract, and bamboo extract – all of which work together to prevent damage, splitting, and breakage while keeping your hair soft, conditioned, and frizz-free. Unlike regular sulfate-free shampoos, it lathers well and also helps retain color. While it is a bit pricey, this product is completely worth the money.


13. L'Oreal Paris Total Repair 5
This is one of the most popular shampoos out there for damaged hair. This product claims to fight the five signs of hair damage – hair fall due to breakage, dry hair, rough hair, dull hair, and split ends. It lathers extremely well and is adept at removing oil and dirt. It will clean your scalp while repairing your hair and gets the job done in a single wash.


14. Himalaya Herbals Protein Shampoo
This protein shampoo by Himalaya Herbals contains extracts from fenugreek, aloe, nettled melon, licorice, and sesame. The shampoo is mild and works effectively to promote hair health and fight damage. It softens and moisturizes dry hair, making it a lot easier to manage.


15. Ayur Herbal Coconut Shampoo
This herbal shampoo has subtle notes of coconut essence. It gently cleanses your hair and keeps your scalp clean and healthy. This herbal formula is packed with amazing hydrating properties that keep your hair from drying further. It contains nourishing properties to condition and add volume to your hair. It repairs damaged tresses and promotes healthy hair growth. It makes your hair soft and tames unruly hair, making it more manageable. It also keeps a check on gray strands.


16. Lotus Herbals Kera-Veda Soyashine Soya Protein & Brahmi Shampoo
This shampoo has been specially formulated for people with dry and damaged hair. It contains soya protein and Brahmi. While the shampoo does not do much to repair damage, it definitely calms frizz and makes your hair shiny.


17. Tresemme Keratin Smooth Shampoo
If frizz is your biggest problem, this is the shampoo for you. It makes your hair smooth and shiny by adding a protective layer over your hair shaft. This keeps it safe from pollution and external moisture. It has a mild, keratin-infused formula that strengthens your hair and repairs protein damage. If your hair has been chemically treated, this shampoo should be one of your top options.


18. Aloe Veda Mild Nourishing Shampoo
This shampoo by Aloe Veda is perfect for people who have irritable scalps. Its gentle formula is sulfate-free. It soothes the scalp with its antibiotic properties and also keeps your hair smooth and moisturized. It contains biotin that thickens your hair and restores its health.

19. Moroccanoil Hydrating Shampoo
While this shampoo is pricey, it has amazing hydrating properties that keep your hair from drying out for a long time. The formula is gentle on the hair and does not strip away the natural oils produced by your scalp. It contains argan oil and is rich in antioxidants that help prevent damage and repair hair.


20. Schwarzkopf BC Bonacure Smooth Perfect Shampoo
The BC Bonacure Smooth Perfect Shampoo by Schwarzkopf is perfect for people with frizzy and unruly hair. The product contains amino acids and natural oils that smooth your hair while tackling flyaways and frizz. It also does an exceptional job of cleaning your hair without stripping away the natural oils produced by your scalp.


Now that you know what shampoos to keep an eye out for, you can breeze through winter with fabulous hair. Just remember, a shampoo alone does not hold the power to transform your hair. You also need to follow a bulletproof hair care routine if you want gorgeous hair.
*Subject to Availability
Have you tried any of these shampoos for dry and damaged hair? Tell us about your experience in the comments section below.
Recommended Articles
The following two tabs change content below.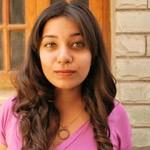 Latest posts by Meenal Rajapet (see all)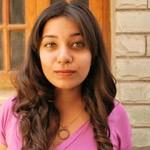 RELATED ARTICLES
8 Best Pantene Shampoos Available In India

With the super hot and confident Priyanka Chopra as its brand ambassador, Pantene can never go wrong! It has stood strong as India's favorite hair care brand for years now. Sure, the swanky advertisements of this brand are tempting enough to explore its products

Best Pantene Products – Our Top 10

Get best hair treatment with this amazing pantene product line. Here is a list of top 10 pantene products, the most reputed hair care brands.