5 Simple Homemade Conditioners For Damaged Hair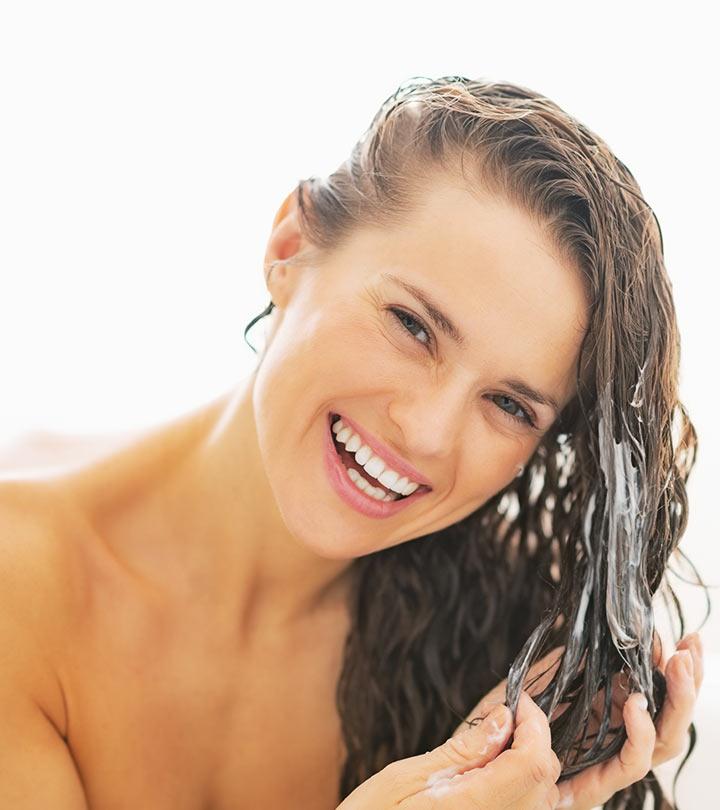 Are you annoyed by frizzy or dry hair? It is impossible to manage damaged hair and it needs requires a lot of care and attention. Lustrous black, thick voluminous hair is the symbol of our health both internally and externally. In this era, where the pollution levels are mounting day by day, maintaining hair is an arduous task. Consuming food which includes balanced amount of nutrients, minerals, vitamins and carbohydrates is a must on a regular basis. Here is a list of best remedies and some general tips for treating your damaged hair.
But before we get into the remedies, lets take a brief look into the causes.
Causes Behind Hair Damage
Applying direct heat on your hair (i.e. straightening curling tools or even hair dryers)
Too much exposure to sun
Bleaching
Perming
Highlighting and Colouring
Over brushing or not brushing enough
Over shampooing
Use of extensions and weaves
When your hair is damaged, it leads to many hair problems such as split ends that limit hair growth. If further action is not taken, the split ends start moving upwards causing your hair to lose its natural sheen and thickness.
[ Read: Tips For Damaged Hair ]
There are many ways by which you can take care of damaged hair by using simple homemade hair conditioner for dry damaged hair. With the help of certain natural ingredients, you can create great conditioners and hair masks to regain healthy hair texture.
Homemade Conditioner For Dry Damaged Hair
1. Avocado And Banana Conditioner
Things That You Will Need:
Banana
Avocado
Eggs
Honey
Extra virgin olive oil
Method:
Firstly take an avocado, peel and cut it into half (you can also use one full avocado depending on the length of your hair) and smash it until it becomes a paste.
Then take half a banana and add about 2 tbsp of olive oil. Mix it well with the avocado paste.
Then take an egg and mix with the banana and avocado mixture in a blender until it is soft.
How To Apply:
Firstly make sure your hair is dry. Start applying the avocado and banana conditioner from the top section of your hair. Ensure not to apply the conditioner on your scalp. Then work your way down and concentrate mainly on the hair tips as the tips are more likely to be damaged. Leave the conditioner for about 10 mins and rinse it off with water. You will see that your hair becomes soft and shiny.
Benefits Of The Conditioner:
Banana nourishes your hair and prevents the hair from getting frizzy.
Avocado  helps in hair growth and conditions and moisturizes your hair.
Olive oil makes your hair healthy and shinier.
Honey adds sheen to your hair and it can also be used to lighten your hair.
This is a pack that you will listed in many places as the best homemade conditioner for damaged hair.
2. Vinegar Egg Conditioner
Things that you will need
Eggs
Olive oil
Honey
Vinegar
Lemon juice
Method
Firstly start with 2 – 3 egg yolks and whisk it thoroughly, then add about 4oz of vinegar, about 5 oz of lemon juice and mix it; simultaneously add about 8 oz of olive oil and 2 – 3 tbsp of honey. Mix it well in a blender. You will be left with a thick and whipped paste.
How to apply
Take the vinegar and egg conditioner paste and apply it on hair tips. After applying, leave the conditioner for about 10 – 15 min and rinse it off thoroughly with cold or normal water.
Benefits of the conditioner
Eggs act as a good conditioner and add shine to your hair.
Olive oil makes your hair stronger and also healthier.
Honey can be used to lighten your hair and it also provides moisture.
Vinegar helps in treatment for hair loss.
[ Read: Shampoos For Dry Hair ]
3. Banana Hair Mask
cc licensed ( BY ) flickr photo shared by Joel Kramer
Bananas are great for damaged hair, even better when it is made into a healthy hair mask. Try this recipe which works wonders in repairing damaged hair
Things you will need
Banana
Egg
Honey
Milk
Olive oil
Method:
Mix one banana, one egg, three-tablespoon honey, three tablespoon milk and five tablespoon olive oil into a smooth paste.
How to apply
Apply the paste on hair and leave it in for 15 to 30 minutes and then wash off.
[ Read : Natural Conditioner for Dry Hair ]
4. Yogurt Hair Mask
cc licensed ( BY ) flickr photo shared by Stacy Spensley
Yogurt works great and is the best conditioner for damaged hair when mixed with egg white. This hair pack relieves your tresses of damage.
Things you will need
Method
Beat an egg white until it is nice and smooth, add five to six tablespoons of yogurt to this mixture, and blend again.
How to apply
Massage into your hair and keep it covered in a shower cap, leave the homemade conditioner mask for 15 to 30 minutes and wash with a mild shampoo.
5. Different Oils
Oils are a great way to bring back moisture and nourishment to your hair. They penetrate into the cortex of the hair and nourish them from within. They have fatty acids and vitamins that help rebuild the damaged hair surface and protect them from further damage and moisture loss.
Now here are some of the most common oils and their benefits.
a. Avocado Oil
cc licensed ( BY ) flickr photo shared by Kristen Taylor
Avocado oil is great conditioner for dry damaged hair. It penetrates your hair shaft and reaches the core to provide moisture. It has excess amounts of monounsaturated fatty acid and vitamin E, which helps in hair growth and gives hair a healthy shine. You can deep condition your hair using hot Avocado oil, keep it on for 30 mins and then wash off or leave it overnight and wash it the following day.
b. Olive Oil
cc licensed ( BY SA ) flickr photo shared by Arthur Caranta
Olive oil is a great emollient and penetrates your hair much better than other oils. Hot Olive oil works wonders to condition your hair. Use a tablespoon of warm olive oil, massage on your hair and scalp in a circular motion, and keep your hair covered in a shower cap or wrap with plastic wrap. Leave this cover for 40 minutes and afterwards wash it off and use a mild shampoo if necessary.
And if you are looking for some packaged products that aid your efforts, here are some products that do wonders in treating damaged hair:
a) Tresemme Nourishing Rituals Rejuvenating Mud masque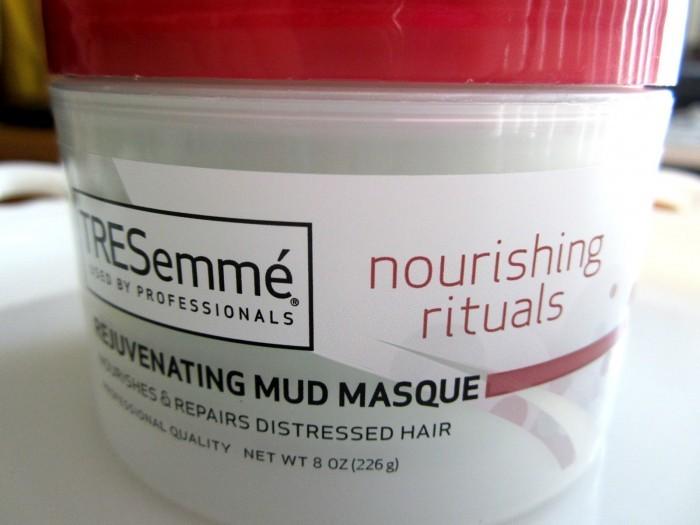 b) Dove Damage Therapy Intensive Repair Deep Repairing Mask
We hope these methods will help relieve your tresses of Damage. If you have any queries, just leave a comment below.
The following two tabs change content below.