Can You Increase Your Height After 18?
Get those extra inches with proper diet, exercise, and other tips to appear taller.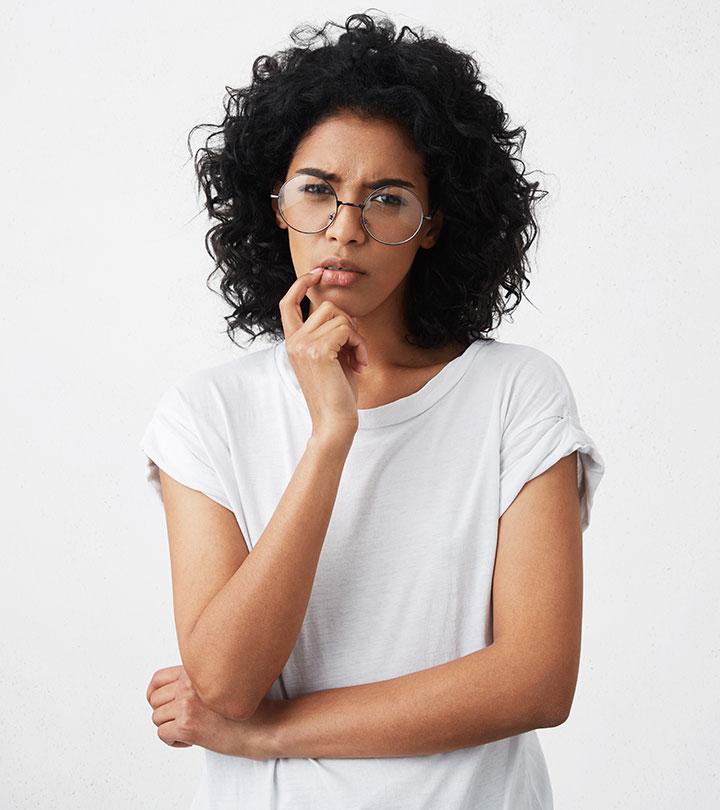 Wondering how to increase your height? Adding inches to your height after you have crossed your late teens can be a difficult task, as this is when humans reach their final height. However, many people aspire to grow taller even after they turn 18. The results may not be very significant, but it is better than no growth at all.
In this article, we have listed some tips to increase your height naturally. So, what are you waiting for? Scroll down to learn more!
Increasing Your Height After 18 – Is It Possible?
Fact #1. Can You Really Increase Your Height After 18?
Most people attain their final adult height at 18. Increasing your height after 18 is not possible, even through nutrition and exercise, because the growth plates stop growing.
The growth plates (epiphyseal plates) are present at the end of long bones. The growth plates proliferate to add cartilagei  XA strong, flexible, and smooth connective tissue that acts as a shock absorber and helps protect the joints and bones. , which gets calcified, degraded, and replaced by bone tissue to add height or inches to your growth (1), (2).
However, some people may continue growing until the age of 20 (3), (4).
Why do some people grow taller than the rest? What are the factors that determine height? Here's what we found.
Fact #2. Factors That Determine Your Height
There are many factors that determine your height:
According to Genetics Home Research (NIH, USA), 80% of your height is determined by the DNA sequence (or genes) you inherited. The action of many genes (about 50) plays a role in determining your growth (5), (6).
A few examples of these genes are FGFR3, GH1, FBN1, GPC3, and EVC. A single mutation in one of these genes may hinder your growth.
Moreover, your hormones can also affect your growth. Let's find out how.
The three main hormones that affect height are:
Growth hormone (GH)
Thyroid hormone
Sex hormones (estrogen and testosterone)
Deficiency in the growth or thyroid hormones may stop growth at an early age.
The sex hormones also play a major role as they affect the growth of boys and girls during puberty. Read more about it in the next section.
Note: Interestingly, your hormones are also determined by the genes you carry and if they are functional at the right time.
Puberty hits boys at around 11-12 years and girls at 9-10 years (7). Pubertal growth occurs in different phases – growth acceleration and then deceleration.
In the acceleration phase, the increase in height occurs by the activation of the hypothalamusi  XA structure deep inside the brain that links the endocrine and nervous systems to keep the body balanced. ,  pituitary glandi  X A pea-sized gland attached to the base of the brain that generates hormones essential for growth and metabolism. , and gonadal glandsi  XReproductive glands that primarily produce hormones involved in reproduction as well as sexual maturation. . This growth is termed as  "adolescent growth spurt" or "take-off" phase for growth in terms of height and sexual maturity (8).
Growth continues during puberty as boys and girls hit the Peak Height Velocity (PHV) phase.  It is the phase in which the increase in height is maximum. The average age for boys to hit PHV is 13.5 years, and for girls is 11.5 years (9).  PHV is highest in early-maturing children than in late-maturing ones. Here's a table for a better understanding.
Age fo take-off(growth)
Age of Peak GV
Peak GV
Duration
Total height gain
Normal puberty males
8-13 years (11 years)
13.5 years
9.5 cm/y
3 years
30.5 cm
Normal puberty females
9-14 years(9 years)
11.5 years
8.3 cm/y
2.5 years
28.5 cm
Early puberty
Early
Early
Higher
Longer
More gain
Late puberty
Late
Late
Less
+Less
Less gain
Obesity (girls)
Early
Early
Less
+Less
Less gain
Severe under-nutrition
Late
Late
Less
Longer
+Same
Chronic dieases: Chronic renal
failure,

cystic fibrosis

i

  X

A rare genetic disorder that causes sticky mucus to build up in organs like the lungs and the pancreas.

,

crohn'sdisease

i

  X

An inflammatory bowel disease (IBD) that affects the lining of the digestive tract and causes swelling.

,

thalassemia

i

  X

An inherited blood disorder that causes your blood to have less hemoglobin and fewer red blood cells than normal.

major
Late
Late
Less
Normal or
Longer
Less gain
Athletes*
Normal or delayed
Normal or delayed
Normal
Normal
Normal
Intenseive training
with energy
restriction
Delayed
Delayed
Less
Normal or
increased
Less gain
What you eat during your growing age and physical activity also help determine your final height. Nutritional Growth Retardation is a condition in which a child's cells start to compensate for the lack of nutrition with slowed growth (10).
Nutrition during pregnancy also affects the child's height. Taking iron, iodine, folate, and calcium supplements may help improve the child's adult height (11).
Along with nutrition, exercising and being physically active from early childhood also helps build better bone density, prevents the onset of osteoporosis, and improves height (12), (13), (14).
You must keep in mind that excessive exercising may also cause stunted growth. The mechanical stress caused due over-exercising causes the nutrition you take to be used up for compensating cellular and metabolic needs (15).
It seems unlikely, but the environment you grow up may also affect your height. Of course, genes are the major players, but so are your social background, geographical location, pollution, economic status, and disease exposure (16), (17), (18), (19) .
Trivia
Today, the average adult is about 5% (8 or 9 cm) taller than their ancestors 100 years ago (
20
) .
These are the major factors that determine the final height. But let me reiterate a few points. Scroll down.
 Fact #3. Nutrition Helps Before 18
Yes, eating good, healthy food helps. But, before 18. That does not mean you don't need to eat well post 18. But if you want to increase your height, it is crucial to eat right.
 Fact #4. Exercising Is Important, Even After You Turn 18
Yes, exercising and staying active always helps. Of course, after 20 years, exercising might not help you gain height, but it will help you build lean muscle mass, healthier bones, and better mental health.
Apart from nutrition and exercise, your lifestyle also determines your height. But what kind of lifestyle should you be following? Find out next.
Fact #5. Lifestyle Change Is A Must
An active lifestyle is the best. From as early as 4 years, staying active is the key to not just growing tall but also living a disease-free life. Running, jumping, pull-ups, cycling, playing basketball, football, and swimming are the best exercises.
Also, take a break from your schedule. Of course, you have exams to pass and other dreams and ambitions to pursue, but the piling pressure only increases stress. Stress is bad for your physical and mental health. Seek help from a professional if you need to.
During the growing stage, it is also important to get at least 7 hours of sleep.  Sleeping helps rejuvenate the cells, boost immunity, and reduce stress.
The revelation of all these points got me to the next question. Is the "taller is better" notion just a myth? Here's the obvious answer.
Fact #6. The Taller, The Better – It Is Just A Myth
Yes, taller is not always better. Look at Peter Dinklage (4'5") of Game of Thrones fame. What an actor! What has height got to do with any of that flawless acting?
Many other examples include Kate Moss (5'6"), Ariana Grande (5'1"), Jack Ma (5'5"), and the shortest boxer, four-time world champion, Jacob Matlala (4′ 10").
You must know at least one person in your life who is not tall, but that does not deter them from being the fierce, go-getter that they are.
Fact #7. Accept Yourself Before Others Do
Adjust your sails according to the wind. Accept yourself as you are. Not that you should give up easily when you still have time to increase your height. But knowing when to give up and set sail for things that will define you and improve the quality of your life is also important. Do not let your height define how you feel about yourself. Trust me, there a million other ways to make your mark. Just look in the right place!
The question, however, still remains. How to increase your height, especially if you are over 20 and have stopped growing? Well, you cannot increase your height. But you can create an illusion of height. Here are a few tips to appear taller.
Ways To Appear Taller
Wear heels. Make sure they are comfortable and do not hurt your hips and ankles.
Tone up. A toned body looks slender and adds height to your silhouette.
Wear dresses that don't cut your figure off and take away height. An example can be a supermini bodycon dress. Shorter people with curvy bodies tend to look shorter in these kinds of dresses. Try just-below-the-knee, tapered or pencil skirts or bodycon dresses. A plunging neckline and sleek heels add glamor and appeal.
A high ponytail or bun always adds to your height.
Wear the right stripes. Vertical stripes are always good for adding height.
Wear color-blocked dresses and leggings that make your body appear slimmer and taller.
Quick Tip
Tucking your shirt in high-waisted jeans can make you look taller by making your torso look short and your legs look long.
Infographic- Tips To Look Taller
As a kid, growing taller has always been an obsession of many. But is it possible to increase your height after 18? Sadly, no! While growing taller may not be possible, you can definitely appear tall. So check out the infographic below to know some tips that can help you look taller.


It is impossible for most people to increase their height after 18 as their growth plates stop functioning. However, some studies suggest that some people may grow taller till the age of 20, but you cannot guarantee it. So, it is better to exercise daily and get enough nutrition during your teens to realize your growth potential before you are 18. Of course, a lot depends on your genes and hormones too.
However, there is no truth in the notion 'the taller, the better' and always accept yourself the way you are.
Frequently Asked Questions
Can a balanced diet help increase height after 18?
No. As height is largely determined by heredity, the intake of diet after 18 will not show any increase in height. But intake of proper nutrition during the growth period (childhood and adolescence) can help a child's overall growth and development.
Are there any medical procedures to increase height after 18?
Yes. Limb lengthening surgery helps correct the discrepancies in the bone and increases its length. However, this invasive surgery may cause side effects like joint stiffness, increased risk of bone fractures, and pain.
Can practicing good posture help increase height after 18?
No. Practicing good posture will not increase height after 18 because bones stop growing after this age. However, good posture may help make you appear a little taller than normal and definitely more confident.
Are there any long-term health consequences of trying to increase height after 18?
Yes. Adults cannot increase their height after their growth plates cease growing. But trying any methods, especially those with no scientific evidence, may cause side effects. Taking height-increasing supplements or doing any physical exercise in an improper way may lead to health issues or injuries.
Key Takeaways
One of the factors for increase in height after 18 is genetics.
Proper nutrition with a balanced diet is very important for adequate growth.
Lifestyle changes like sleeping 7-8 hours, doing exercises like pull-ups, running, cycling help in the growing stages.
You can also try tips such as wearing heels, high ponytails, and wearing monochrome dresses to appear taller.
Sources