5 Simple Treatments For Hair Growth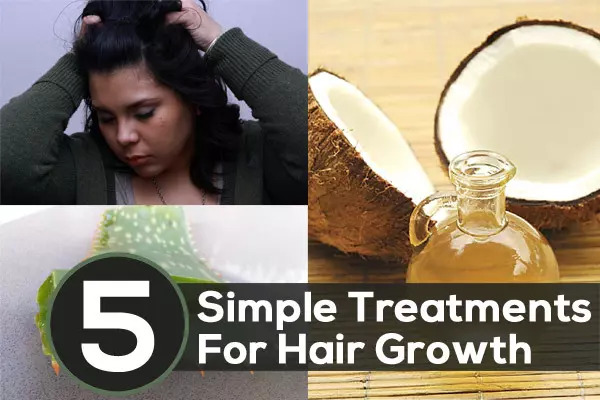 Hair Loss is easily the most stressful concern for women. There isn't women today who would be okay with baldness or even thin hair! It is after all our crowning jewel and the mark of our feminine ways. Even a plain description when someone is spoken off demands a mention of hair. And being called the one with thin hair or a receding hair line is not something that is very appealing.
The worst part is that the stress that hair loss causes only aggravates the condition even further. And we know that there is no point in asking some one not to stress over it because how can some one not! We get it. When someone says that to you, all want to do is scream out just one question and that is "Its my hair! How can i not stress! Would you be calm if it was you?!" And therefore, here we present 5 easy tips that you can incorporate in your lifestyle treatment for hair growth.
Hair Growth Treatments
1. Aloevera:
Aloe Vera has varied benefits, besides being a conditioning agent that helps in the elimination of dandruff. Drinking its juice half an hour before each meal can help in hair regrowth. You can also massage the scalp with aloe vera juice, its anti fungal and antibacterial properties prevent any sort of infection that can hinder the hair regrowth process.
[ See More: Benefits of Aloevera ]
2. Massaging of Hair scalp:
Massaging the scalp with lukewarm oils not only conditions and improves hair texture but also improves blood circulation. It stimulates hair follicles and removes dead flakes thereby giving space for new hair strands to grow.
3. Jojoba oil: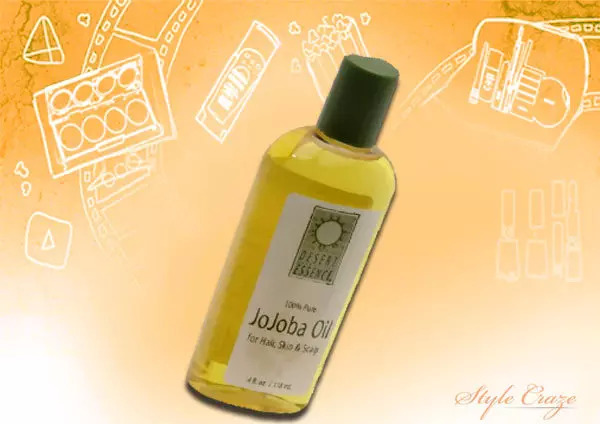 Jojoba oil is a liquid wax ester that acts as a simulator and prevents dryness thereby avoiding hair to become brittle and prevent hair loss. It also cleanses the pores, giving them space and allowing new hair strands to grow. For best results, apply jojoba oil and leave it overnight
4. Coconut:
Coconut oil is used widely used for hair massage and conditioning. It penetrates through the hair strands promoting hair growth. Massage lukewarm coconut oil on the scalp or use coconut milk, leave it for 6 to 8 hours and then wash with a gentle shampoo for best results.
[Read:Coconut Benefits For Skin]
5. Dietary Recommendations:
Eating right and healthy will not only help in improving the quality of your hair but will also promote hair growth, especially keratin. Include protein and vitamin based foods in your diet like eggs, chicken, cottage cheese, tofu, wheatgerm juice, green leafy vegetables, carrots, apples, orange juice amla juice, mangoes etc.
Hair loss scenario can be depressing but now you know what you should do for beautiful new hair growth. So do not panic! Use the above for hair regrowth treatments to flaunt your beautiful hair to the world.
Share on Facebook
Share on Pinterest