Hair loss is extremely stressful!
It is equally stressful whether you are in college, office or at home. No one is okay with baldness or even thin hair! It is, after all, our crowning jewel. And being known as the one with thin hair or a receding hair line is not very appealing.
To check and arrest this problem, one must stop worrying about it in first place. The stress, caused by hair loss, only aggravates the condition. There of course are specialised treatments available at the spas and salons for hair fall. But honestly speaking, nothing can beat the results and effectiveness of simple natural treatments – Treatment that can be done without spending and within the comforts of your home. So here we present 5 easy tips that you can incorporate in your lifestyle for inducing hair growth.
Hair Growth Treatments
1. Aloe Vera
This magical medicinal plant is nothing short of nature's miracle. Aloe Vera has varied benefits for hair. Besides being a conditioning agent that helps eliminating dandruff, it also helps in hair growth.
Drinking aloe vera juice, half an hour before each meal, can help in hair re-growth.
You can also massage your scalp with aloe vera juice. Its anti-fungal and antibacterial properties prevent any sort of infection that can hinder the hair re-growth process.
[Read : Benefits of Aloevera]
2. Massaging Scalp
Massaging your scalp with lukewarm oils not only conditions and improves hair texture but also improves blood circulation. It stimulates hair follicles and removes dead flakes. This in turn gives space for new hair strands to grow.
Take some coconut oil
Warm it a little
Take a cotton ball
Oil your scalp using the cotton ball dipped in lukewarm oil
Leave it for at least an hour
Massage your hair thoroughly and wash off
3. Jojoba oil
Jojoba oil is a liquid wax ester that acts as a stimulator and prevents dryness. These properties of the oil prevent your hair from becoming too brittle. When your hair is stronger and less brittle, it automatically prevents hair loss. It also cleanses the pores – giving space and allowing new hair strands to grow.
For best results, apply jojoba oil and leave it overnight.
Wash off your hair normally the next morning.
4. Coconut oil/milk
Coconut oil is used widely used for hair massage and conditioning. It penetrates through our hair strands and promotes hair growth.
Massage lukewarm coconut oil on your scalp
You can also use coconut milk instead of oil
Leave it for 6 to 8 hours
Wash your hair off with a gentle shampoo for best results.
[Read:Coconut Benefits For Skin]
5. Dietary Recommendations
All the treatments discussed so far were topical. It is, however, very important to watch your diet for hair growth. Eating right and healthy will not only help in improving the quality of your hair but will also promote hair growth, especially keratin.
Include lots of protein and vitamin-based foods in your diet.
Make sure you east foods like eggs, chicken, cottage cheese, tofu, wheat-germ juice, green leafy vegetables, carrots, apples, orange juice, amla juice and mangoes, among others.
We understand that hair loss can be really depressing. It can also cause a social stigma on a lot of people, affect confidence and one's overall personality. So take good care of your hair and pamper it every once in a while. Watch what you eat and follow a routine lifestyle. Try meditation and exercise regularly to decrease stress.
All of these, when done in tandem, can result in beautiful new hair growth. So do not panic! Use the above hair growth treatments and flaunt your beautiful hair to the world.
Tell us how you liked this article by leaving your comments below.
The following two tabs change content below.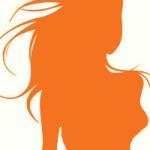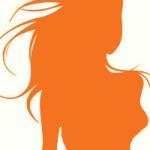 Latest posts by Richa Saxena (see all)