Healthy hair is a gift that no woman will ever say no to. Strong and lustrous hair requires a lot of maintenance and care.
To get the healthy hair
Identify your hair type – dry , normal or oily
Oil as per the type of hair
Shampoo and condition as per the type
There are many over-the-counter products available to tackle hair problems. However, turning to Ayurveda is the safer and better option in the long run. The side-effect profile of these products is 'nil' as compared to products with a host of chemicals.
Using natural hair oils on a regular basis is not a hidden secret for healthy hair.
Top 10 Ayurvedic Oils for Strong and Healthy Hair
1. Parachute Ayurvedic Hot Oil:
Parachute oil is accompanied with a head massager. This helps to massage the hair into the pores of the scalp leading to complete nutrition of the hair .Here is how to use this system
Heat oil and cool it down to a tolerable temperature level
Massage the oil using the hair massager. This is also a good stress buster and provides relaxation
2. Kama Ayurveda Bringadi Intensive Hair Treatment: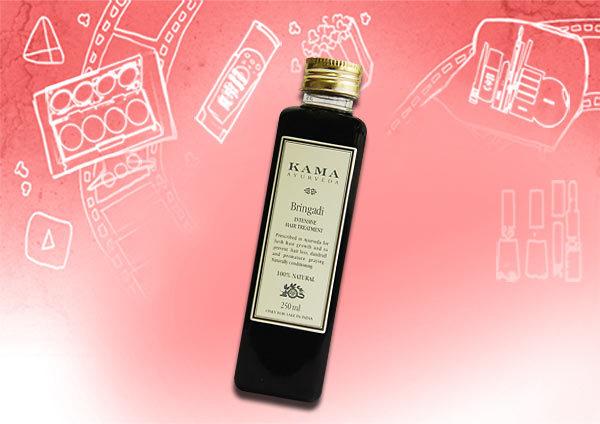 It promotes hair growth and also helps curb scalp infections. Regular usage of this wonderful oil results in shiny and glossy hair.
3. Forest Essentials Ayurvedic Herb Enriched Head Massage Oil- Bhringraj:
Boasting of ingredients such as Bhringraj, coconut oil, sesame oil, goat's milk and other herbal extracts. This oil is beneficial for
Arresting hair fall.
Helping improve overall quality of hair.
Cooling the head and scalp.
[ Read: Homemade Hair Oils For Grey Hair ]
4. KhadiAyurvedic Hair Oil:
This light Ayurvedic oil has the goodness of rosemary and henna. It is paraben free and hence perfect for continual use. It is beneficial for
Strengthening hair and promoting hair growth.
Reducing depression and induces relaxation
5. Aroma Magic Hair Oil:
This 'magical' hair oil is enriched with the goodness of plant oils and herbal extracts. This is a non-stick oil and just a few drops massaged into the scalp brings positive results Its beneficial for
Hair growth and benefits dry hair.
Reduces dandruff
Induces relaxation
6. Biotique Bio Bhringraj Fresh Growth Therapeutic Oil:
Biotique brand is renowned for its natural and safe remedies. Bhringraj oil makes the hair feel silkier. It's like having an expensive therapy at home. It is a bit oily but its restrorative properties are extraordinary.
This oil from the house of Biotique promises to treat hair problems of
Weak hair,
Hair loss, alopecia (baldness).
Premature grey hairs.
7. Shahnaz Husain ShaLocksAyurvedic Hair Oil:
This oil includes natural ingredients like brahmi extract, shikakai and amla.Frequent use of this oil promotes healthy and lustrous locks .The only drawback is the slightly strong odor. It is extremely beneficial for
Curbing premature greying of hair
Cure dandruff and promote healthy hair growth.
Strengthening hair from deep within.
8. Just Herbs Bhringraj Tail:
This oil is a scalp energizing and revitalizing oil with the goodness of Bhringraj. Its beneficial for
Stimulating hair growth
Maintaining general health of the hair
Reduction in dullness of hair. Hair shines with a healthy glow.
To get the maximum benefit out of the oil you need to warm it up for a hot hair oil massage
9. Just Herbs Javakusum Hair Oil:
The oil packs in the goodness of hibiscus, henna and gooseberry. This wonderful oil is popular in Ayurveda to treat various hair conditions. It contains all organic ingredients .It is considered as a one-stop-shop for all the major hair problems. It is non sticky and provides a gamut of benefits including
Reduced dandruff
Overall hair health including reduction in hair fall
10. OmvedThailam:
This oil contains a mix bhringraj and amla.  It is chemical free. A little of the oil goes a long way and hence a bottle will last you 2-3 months. You can warm up the oil
This oil mainly targets
Premature greying of hair.
Softening the hair and strengthening the roots.
So which is your favouriteayurvedic oil for hair regrowth of the lot?
All these oils can help you achieve healthy and shiny hair. You should identify your hair type and then start application of oils. A warm oil massage followed by a hot towel application is doubly beneficial. If you apply oil regularly, you will see a difference soon.
Recommended Articles:
The following two tabs change content below.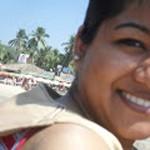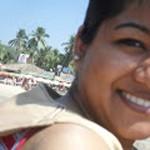 Latest posts by Ritu Rajput (see all)