Yoga by lara dutta:
Lara Dutta, born on April 16, 1978 in Ghaziabad, Uttar Pradesh plays the perfect role of mother, wife and daughter. Daughter of L.K. Dutta (Punjabi), and Jennifer Dutta (Anglo-Indian), she married tennis star, Mahesh Bhupathi in 2011 and gave birth to her daughter, Saira in the year 2012.
Crowned miss universe 2000, Lara Dutta is a beauty with brains. She is artistic and also well known for her sense of humour, and talent for writing. Laughter is the essence of her life. Her skin tone, big light brown eyes, round face and cute smile with elegance are the main facial highlights.
[ Read: Jennifer Aniston Fitness Secrets ]
Lara dutta is 5.6 feet tall, and weighs 58kgs. Her debut movie Andaaz was released in year 2003.
[ Read: Sushmita Sen Beauty Secrets ]
Lara Dutta Diet tips:
1. Breakfast is her most important meal that includes raw food, porridge, omelette etc
2. Lunch includes salads, rotis and vegetables in her meals
3. Dinner is her lightest meal
4. She is a vegetarian, hence makes sure to eat more of raw fruits, protein, water, and vegetables.
5. She is a huge foodie.
6. Eats 5 times a day at regular intervals.
7. Stays away from caffeine products.
8. Takes multi-vitamins, Vitamin C and flaxseed oil.
  [ Read: Sonam Kapoor Beauty Secrets ]
Lara Dutta's Exercise Routine:
1.  Yoga with Lara Dutta is more of a mantra of life and less of a workout. Always dedicated to good workout, says "There are no shortcuts to a Healthy body".
2.  Fitness celebrity trainer – Zareen Watson
3.  Her fitness regime includes cardio, strength training and yoga 5 days a week.
4.  Has her own fitness DVD with concept "H.E.A.L With Lara".
5.  Has been a yoga practitioner for 12 years
 [ Read: Kajol Beauty Secrets ]
Lara Dutta Beauty secrets:
1. Prefers blank and brown dresses. She loves these two basic shades.
2. Dressing Sense: "Less Is More"
3. She prefers to wear smart fits and cuts for her dressing
4. Lara Dutta is her own Personal stylist. She is also planning to launch her own clothing line.
5. Lara Dutta loves to wear comfortable clothes.
6. Regular workout gives her natural glow.
7. Loves to use body moisturizer, Fresh Sugar Acai Age-Delay Body Cream
8. For sunburns, she uses fresh aloevera with sandalwood powder and rose water.
9. Uses deep hydrating creams or even light creams which provide longer hours of hydration. Hair by: Ciarabelle Saldhana
10. Favourite perfumes: Thierry Mugler Angel, Tom Ford Black Orchid, Heaven Scent
11. Believes "Good looking people are not always smart"
12. Hates bling in fashion.
13. Does clean ups every 3 weeks
14. Uses a moisturizer with SPF in her daily routine.
Lara Dutta's Hair:
Lara dutta is well known for trying new hair trends. She has tried hairstyles like short, long, super short, straight, wavy, and coloured.
Since Lara keeps changing her hairstyles, she often goes for protein treatments and head massages.
Oils hair and massages with bajaj almond oil that includes vitamin-e and almond in it. Uses hair massage for relaxation and when tired.
Avoids being in stress that can cause alopecia.
She uses a shampoo that is light on hair and not filled with chemicals.
For split ends, always towel dries her hair.
Consumes loads of right kinds of vitamins to maintain healthy hair.
Lara Dutta make up:
1. Lara Dutta is usually seen in simple and nude make-up.
2. Lara Dutta's favourite Cosmetics:
Kiehl's Lip Balm #1
Cheekie – Cheek & Lip Shine Pot
Maybelline Colossal Volume' Express Mascara
Sisley Face Cream
Sugar Acai Age-Delay Body Cream
Image source: 1 , 2 , 3 , 4 , 5

The following two tabs change content below.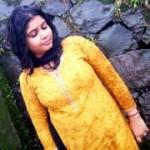 Latest posts by Jayshree Bhagat (see all)