Women love to have long, beautiful, shining and straight looking hair. In order to get this, they try different things, and permanent hair straightening is one of them. Before opting for hair straightening permanently, know what it means-
What is Permanent Hair Straightening?
Permanent Hair Straightening removes your wavy curls permanently using chemical treatments to give you Straight flowing hair without using a styler daily. Though there are several ways of doing this, the following 2 steps are integral to this process:
a. Salons first use a sodium based product on your hair to break the Kertain structure and make it more manageable.
b. Secondly, an oxidant that helps to neutralise the keratin action is added to set the fibres of your hair in the desired shape.
How much does Permanent Hair Straightening cost?
Usually costs around Rs.4000 – Rs.6000 based on the Salon and the Brand of your choice. While Loreal treatment may be costly, they usually last longer.
Types of Permanent Hair straightening:
Permanent hair straightening is again split into different kinds depending on the technique involved. They give you the same silky straight locks but just in different ways!
Keratin treatment
Japanese straightening (thermal reconditioning)
Chemically straightened hair
Keratin treatment or the Brazillian straightening technique
While we have no idea why we call it the Brazillian technique, we can assure you that this one of the most sought after methods of hair straightening these days.
This treatment basically add a coating of keratin on your hair shaft which leaves you with silky straight hair. Whence most hair straightening techniques especially the permanent ones are damaging to your hair on the long run, this technique is a lot safer. The keratin reduces the frizz and makes your hair straight. It is also a lot safer to use on chemically treated and even damaged hair.
While most people call this permanent, the truth is that it only lasts for 6 months. The advantage however is that the hair comes back to its original structure gradually, instead of having just one or two inches of going crazy on you. This can also be done repeatedly with no worries and in all honesty this is the one treatment that gives better results on repeated usage! Atleast we now know why it is the most preferred of late.
Japanese Straightening or Thermal reconditioning
This is a technique that employs both chemicals and heat. So yeah you should really discuss this thoroughly before committing to it.
In this procedure, a chemical is applied for about 15 to 20 mins to break the bonds of the hair. After this the hair is subjected to extreme heat to restructure the bonds into a straight type. This is then again treated with chemicals to lock in the bonds and protect the hair.
This technique however, does not have 100% results, You need to have the right hair type for this to work. Those with this hair type have had extremely great results that have only required touch ups but those who don't seem to have very mixed reactions to it. It is also important to keep in mind that this procedure is not done on hair that has been subject to chemical treatments before. Also this can be done in many different ways, meaning the chemicals employed are varying and it is best to discuss it with a specialist at length before deciding on which one you want to go with.
Chemical Straightening
This is also known as the hair relaxing technique. Now with this technique it is all about breaking the bonds rather protein bonds in the hair. When the right number of bonds are broken then the curly or wavy hair becomes straight. This is the principle behind it. This however, needs the professional to be very careful and also experienced in this matter.
You need to test to see the right combination for if too many bonds are broken your hair will go limp and at the same time if the sufficient number isn't broken then the hair doesn't straighten out. So this is a fairly tricky procedure to opt for.
Permanent straightening is a very expensive procedure of course and that is why companies have come up with so many at home kits for it! The market for permanent hair straightening products at home is just so very large that it is golden opportunity. While these kits don't give bad results, keep in mind that this is a very precisely timed process and mistakes can be very dangerous. At a salon, you will get customized and experienced care which you can't give yourself. So think about it well before you decide.
Permanent hair straightening side effects:
Mix of straight and curly hair when the hair is growing.
Repetition of the process to retain the look.
Excessive dryness and fizziness.
Can cause itchy scalp, dandruff and other related problems.
Damage to the hair texture.
Hair fall, split ends and loss of natural shine.
Post care:
With so many products used on your hair, restore health and nutrition by eating healthy and having lots of water.
Use only recommended products as recommended by the stylist.
Avoid scrubbing hard with towel.
Follow the specified rules by the stylist and make routine salon visits.
The following two tabs change content below.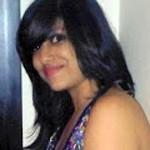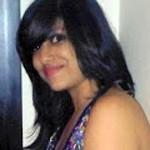 Latest posts by Debolina Raja Gupta (see all)