Ancient Ayruveda helped us discover the goodness of natural ingredients. Even modern medical science swears by it. Ayurvedic tips for hair growth is the way to go!
Today let us take you a little deeper into the benefits of some of the best Natural hair growth ingredients and also some easy to do hair packs with them:
Hair Packs & Ayurvedic Beauty Tips For Hair Growth:
1. Bhringraj Hair pack:
Bhringraj is called "The king of herbs" because of its proven Hair regrowth properties.
Grind the leaves and extract the blackish green juice. This juice is beneficial in getting rid of premature greying, alopecia and also baldness.
In case you are not able to procure fresh leaves, buy dried Bhringraj leaves that are easily available in the market.. You need to soak them in Luke warm water over night to be used on to hair the next day as a pack. Keep it on hair for at least 20 minutes before washing off.
Follow up: Follow up with Bhringraj oil on clean scalp at night. Apply by massaging onto hair.
2. Brahmi Hair pack:
Brahmi is known to strengthen the roots of the hair and stop hair fall. You can get fresh Brahmi leaves from your local market. Use a paste of fresh Brahmi leaves on to scalp as a pack for 15 minutes at least. If you are using powdered Brahmi leaves, then soak them in Luke warm water over night and use the every other day for at least 20 minutes.
[ Read : Remedies For Oily Hair ]
Follow up: Brahmi hair oils are available in the markets easily. Follow up with a night routine with Brahmi hair oil.
Amla:
The goodness of amla or Indian goose berry in hair care has been proven over the years from ancient times.
[ Read: How To Use Protein Pack For Hair ]
3.  Shikakai and Amla Hair pack
Soak Shikakai and Amla powder in 1:2 ratios in Luke warm water. Apply this mixture on hair and scalp for at least 20 minutes the next day before rinsing.
Shikakai cleans the roots of the hair and leaves it dirt free. It also fights dandruff. At the same time amla makes hair strong from the roots and prevents premature greying. Amla also imparts a natural black colour to your hair.  With a clean scalp and revitalised roots, your hair will definitely grow stronger, longer and faster.
Follow up:  Follow up a night routine with Amla hair oil.
4. Amla and Neem pack:
Do you suffer from boils on your scalp? Then you need to use this hair pack. It has the goodness of amla as well as the antibacterial properties of neem which will not only get rid of the boils but also fights dandruff.
Make a paste of fresh neem leaves with overnight soaked (in Luke warm water) amla powder. Use this as a pack on hair and scalp and wash off after 20 minutes.
Follow up: Follow up with Amla oil at night and a warm massage.
[ Read: Ayurvedic Oil for Hair ]
5. Methi and Amla hair pack:
Fenugreek or methi seeds are a great ingredient for hair growth.
Make a powder of very slight roasted fenugreek seeds and store in a jar. Soak 1cup of methi powder with 1 cup of amla powder in Luke warm water overnight. Use as a hair pack next day and keep on for about 20 minutes before washing off.
Follow up: Follow-up with methi oil or plain amla oil at night with warm massage for great results.
These Ayurvedic tips for fast hair growth will help you gain the long and lustrous hair you have always dreamt of.
The following two tabs change content below.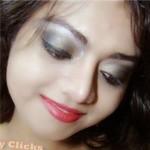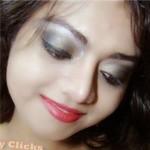 RELATED ARTICLES
Best Ayurvedic Hair Care Products - Our Top 10

Hair care is tough and even tougher with all the chemicals that come the hair care products today. try one of these Ayurvedic hair care products instead. They are the best in the market!

Top 15 Patanjali Products For Healthy Living

India's fastest-growing consumer products brand Patanjali has unnerved its competitors with the skyrocketing sales of its products. The brand is creating headlines with its various product offerings including cosmetics, food items, personal care, and health care products. With revenues reaching INR 20 billion,

14 Effective Ayurvedic Tips For Hair Growth

Nothing works better than natural ingredients for hair growth and care! Our expert Zinnia gives you 10 effective ayurvedic home remedies for hair fall that will bring back the life in your hair.