How To Apply Makeup For Oily Skin
Wearing makeup when you have excessively oily skin can seem like a daunting task. You know the pain of looking into the mirror at 2 PM only to see your makeup sliding off and looking like an utter mess. If this hits close to home to you, don't you worry because we have all the solutions for you. First and foremost, investing in oil-free makeup should be your top priority, and with that comes the responsibility of prepping your skin beforehand. Want to know more? Read on to conquer the art of wearing makeup for oily skin.
How To Prep Oily Skin Before You Begin Your Makeup
Ladies, the key to gorgeous skin begins with a thorough skin prep. Once you understand the value of this simple routine, you'll notice that you just don't need as much makeup to fix all those various "situations" your skin faces. Here's what you need to know.
1. Cleanse, Tone, And Moisturize
Find a cleanser that suits your skin type – for oily skin, a formula with salicylic acid does wonders. It helps to exfoliate your skin while it cleans without leaving it excessively dry. This needs to be followed up with a toner. Next, moisturize your face with a cream or a lotion by pressing it into your skin. It's best to go with an oil-free moisturizer.
2. Spritz On Rose Water Or A Finishing Mist
Rose water can help reveal that natural glow and keeps your skin looking fresh and supple all day long. Spray it all over your face and neck and allow it to dry naturally before you go in with your actual makeup. You can also use a setting spray BEFORE you start your makeup as this helps create a thin layer on your skin and prevents oils from seeping through your makeup.
Try the Boscia White Charcoal Mattifying Makeup Setting Spray – its ingredients are great for your skin, and it offers serious anti-aging benefits as well.
3. Primer Is Mandatory
To get that sebum under control, a primer is an absolute must. It not only helps control oil production and makes your skin look smoother, but it also acts as glue to hold your makeup in place for long hours. Also, your foundation won't disappear in the middle of the day. Try the Smashbox Photo Finish Oil-Free Pore Minimizing Foundation Primer – this is specially designed for oily skin and will address most of your skin concerns effectively.
How To Apply Makeup For Oily Skin
Once you've finished preparing your skin, it's time to apply your makeup. The trick is to use quality products that are designed to mattify your skin. Look for oil-free, long-wearing makeup to battle shine and oil through the day.
What You Need
Primer
Foundation
Blending Sponge
Setting Powder
Setting Spray
Makeup Tutorial For Oily Skin
Follow these simple steps and achieve makeup that looks flawless through the day.
1. Apply Your Foundation
Once you've prepped your skin and applied your primer, it's time to go in with foundation. Use a formula that will help keep your skin matte. The L'Oreal Paris Infallible Pro-Matte Foundation is one of the best foundations for oily skin. It lasts all day long without fading or smudging, even in scorching heat. Remember – less is more! Use a blending sponge to apply the product and make sure you only get a really thin layer on.
2. Go In With Concealer
If you have any concerns like dark under eye circles, redness or blemishes, apply a tiny dab of concealer on problem areas and blend it out really well using your blending sponge. The Maybelline Fit Me Concealer is excellent for oily skin – it's super lightweight, offers high coverage, and stays on all day long.
3. Set With A Powder
Use a damp beauty sponge to set your face using a translucent powder. This trick works beautifully to keep oily skin matte and shine-free for longer. The NYX Professional HD Translucent Finishing Powder is mineral-based and is perfect for an oily skin type. Go straight into the powder with the damp sponge and apply it by gently by patting it all over your face. Once this is done, lightly go over all the areas with a powder brush to blend the product out well.
4. Spritz On Some Setting Spray
Finally to finish, go back in with your setting spray and spray it all over your face and neck. Make sure you do not use too much of it – just a very thin layer is more than enough. This will help seal your makeup and hold it in place for hours together. You can try the Slay All Day Setting Spray In Green Tea to help control oil and greasiness.
5. Finish The Rest Of Your Makeup
Go in with a matte blush or bronzer, some eyeshadow and eyeliner, and a bit of lipstick to finish the look.
Here's the final look!
Tips: Makeup Tricks And Hacks For Battling Oily Skin
Now that you have an idea of how to apply makeup when you battle with oily skin and what products you can use, here are a bunch of tips and hacks that will come in handy forever!
We've already stressed upon the importance of using a primer for your face, but it's also important to prep your eyelids. If you have oily eyelids, then for the love of eyeshadow, prep them with a product specifically designed for your eyelids. This step not only creates the perfect base for your shadow but also prevents it from creasing and fading through the day.
Less is more! This applies to your powder as well. Going overboard often backfires by pushing more oil than usual through your pores.
If you want to fix that shine midday, use a blotting sheet and press it on the oily area, and then roll it off your skin. This will soak up any excess oil without wiping your makeup off.
To touch-up your face in times of crisis, carry a mineral powder in your bag! This won't give you the caked-on powder look and will help make your face look shine-free, even, and natural. Crisis averted!
When you have oily skin, dermatologists recommend exfoliating three to five times a week to slough away dead skin cells and control excess oil production.
It's important to use skin care products that specifically address your skin concerns. For oily skin, products containing ingredients like tea tree, bentonite or kaolin clay, and sulfur are amazing choices – be it your face cream, mask or cleanser.
It's important to not only moisturize your skin but also keep it hydrated. Drink a ton of water and incorporate products that contain hyaluronic acid into your regimen.
If you have oily skin, you must have made the mistake of trying out a bunch of products that excessively dry out your skin instead of finding a product that controls the oil. Remember ladies – this isn't the solution! Drying out your skin only forces your oil glands to go into overdrive and produce more oil. Focus not just on your makeup routine, but also on your skincare routine. That was our take on makeup application for oily skin. Do you have any go-to tricks or products that work for oily skin? Let us know in the comments section below.
Recommended Articles:
The following two tabs change content below.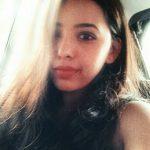 Latest posts by Esha Saxena (see all)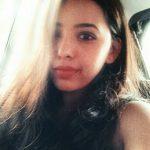 Esha Saxena
Esha Saxena is a writer, journalist, and a full-time wallflower. She holds a Master's degree in Media and Mass Communication and firmly believes that makeup is nothing less than art. Combining her love for writing with her passion for makeup, she brings to you reviews, techniques, and her ever-growing knowledge on this form of art. In her spare time, she loves reading, listening to obscure indie bands, and writing poetry – all of this while being a crazy dog lady.