Almond Eyes Makeup: Tips & Tutorial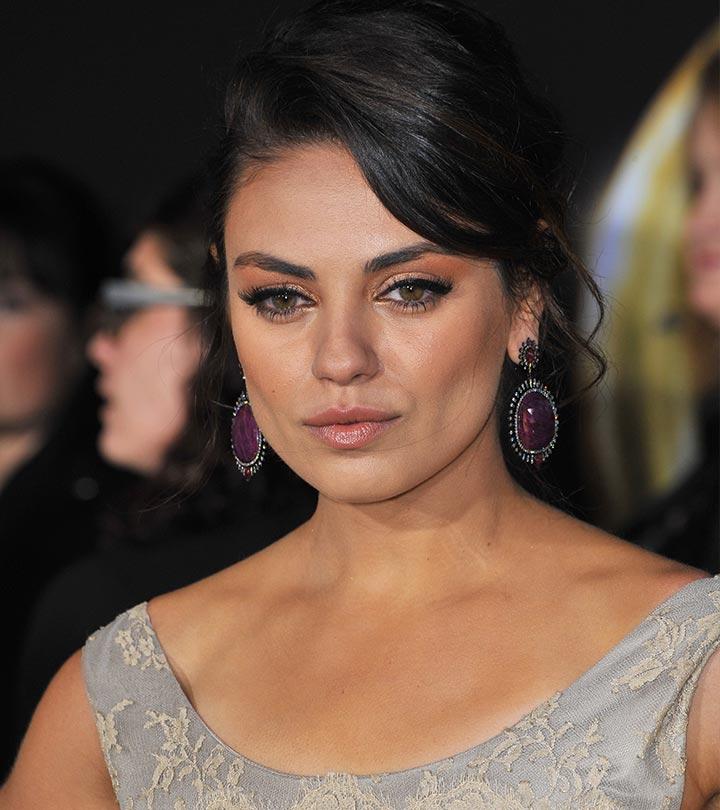 Knowing your eye shape is important to do the right kind of eye makeup. If you are an almond-eyed girl, good for you – because a lot of eyeliner looks will look flattering on your eyes. If you're wondering how almond eyes look, let us tell you. This eye shape is narrow and oval with pointed ends, much like almonds. Because of how well-proportionate and symmetrical this eye shape is, there are a lot of different makeup looks you can try. If you want to know how you can use makeup to enhance your almond eyes even further, read on!
Almond Eyes Makeup Tutorial
Makeup looks best when it is customized according to your features, especially when it comes to your eyes. It's always great to have tricks and techniques up your sleeve to do your makeup as this can make a world of a difference to how your look eventually turns out. Here's what you need to know.
What You Need
Eye primer
Eyeshadow palette
Eyeshadow brush
Eyelash curler
Mascara
Nude kohl liner
How To Do Makeup For Almond-Shaped Eyes: Step By Step Tutorial With Pictures
Before you begin your eye makeup, you can choose to finish off your base. It's also a good idea to cover any dark under-eye circles with concealer.
Step 1: Prep Your Eyes
Make sure your eyelids are clean before applying an eye primer like the Smashbox 24 Hour Photo Finish Shadow Primer. It helps to lock on color and makes your eye makeup last longer.
Step 2: Apply A Light Eyeshadow
Sweep a light shade of eyeshadow across your eyelids to create an even base. This step will help create even more depth since it highlights the natural contours of your almond-shaped eyes. You can use any neutral shade from a palette of your choice. Here, we're using the shade M3 from Smashbox's Full Exposure Palette, which has a versatile range of both matte and shimmer shades to help you create a neutral or a dramatic look.
Step 3: Create A Sideways V-Shape Towards The Outer Corners
To contour and define, use a slightly darker shade like M6. Create a sideways V-shape along the upper lash line and the crease line. This step will help you elongate your eye shape and enhance their perfect symmetry.
Step 4: Accentuate The Outer Corners Of Your Eyes
Next, accentuate the outer corner of your eye with a dark shimmer shade like S7. This will add some dramatic definition to your almond eyes. Apply the eyeshadow only to the outer corners to make your eyes pop even more.
Step 5: Finish With Mascara
Finish the look with two coats of mascara. Make sure you curl your lashes before applying your mascara and concentrate on the outer lashes. This will really open up your eye shape and create a perfect wide-eyed look.
Pro Tip: You can also add a nude waterproof kohl liner to the inner rim of your eyes as this will instantly make your eyes look wider and brighter. Makeup artists especially recommend this trick if you've had a late night and an early morning to refresh your eyes.
Here's the final look!
Now that you have a fair idea of how to enhance and work with shadows on your gorgeous almond-shaped eyes, we've got a bunch of hacks to help you master the art of makeup for your eye shape.
Almond Eyes Makeup Tips And Tricks You Absolutely Need To Know
To perfect the winged or cat-eye eyeliner look, remember this simple tip – your wing should be a continuation of your waterline for the most flattering flick.
If you want to open up your eyes while doing a smoky eye, apply your pencil eyeliner only to the center of your lower lid and blend it outward. This will look extremely beautiful as opposed to drawing a solid line that goes all the way to the outer edges.
Properly groomed brows are absolutely essential to frame everything! Besides, nothing complements your eye shape and makeup like a pair of killer eyebrows.
Avoid applying a thick line of eyeliner on both your top and bottom lash line. This will make your eyes look smaller.
If you want to achieve a simple look for the day, use medium brown or deep bronze eyeshadows. Complementary tones like a subtle pink and purple also work well on almond-shaped eyes for a daytime look.
If your almond eyes lean towards the smaller side, you can make them look bigger by applying a cream-colored pencil eyeliner to your lower waterline. Also, enhancing the crease with a medium eyeshadow helps create dimension and makes your eyes look wider.
Curling your lashes is a total game-changer! It is necessary to use a high-quality eyelash curler that works well for your eye shape. For almond eyes, we recommend trying the Tweezerman Innovative ProMaster Lash Curler. Your strays won't escape with this one, and it will seamlessly amp all your lashes in one go. This is a must-try for almond and deep set eyes.
To help make almond eyes look bigger, you can also use a shimmery light eyeshadow in the inner corners of your eyes. This will also make you look more awake and refreshed.
For the perfect liquid eyeliner wing, take a pigmented liner and press it into the lash line while you follow your natural shape. Make sure your line is thin towards the inner corners and intensify the thickness as you move towards the outer corners.
Ladies, your almond eyes are indeed the most versatile shape out there to experiment with different eye makeup styles. Think of celebrities like Beyonce, Eva Longoria, and Mila Kunis who have almond-shaped eyes. Don't be afraid to experiment with a variety of makeup looks – be it a cat eye, smoky eye, or a simple winged liner look. Embrace it all! If you have any go-to makeup ideas for this eye shape or have any questions, post them in the comments section below.
The following two tabs change content below.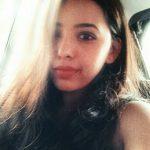 Esha Saxena is a writer, journalist, and a full-time wallflower. She holds a Master's degree in Media and Mass Communication and firmly believes that makeup is nothing less than art. Combining her love for writing with her passion for makeup, she brings to you reviews, techniques, and her ever-growing knowledge on this form of art. In her spare time, she loves reading, listening to obscure indie bands, and writing poetry – all of this while being a crazy dog lady.