Anushka Shetty's Beauty & Fitness Secrets REVEALED!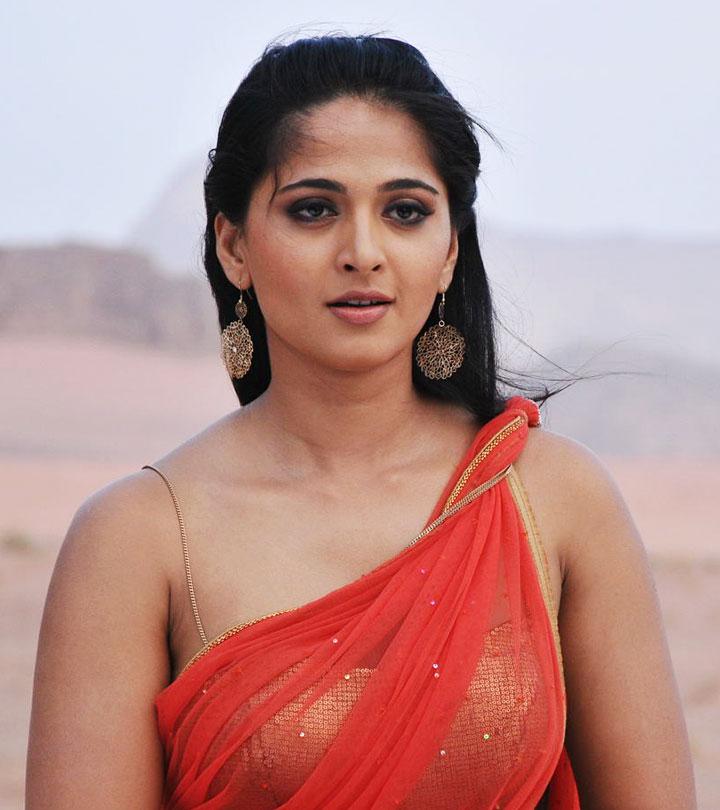 One look at Telugu block bluster Panchakshari's beautiful heroine and you'll be convinced.
She looks simply stunning even without makeup. The leading actress of the movie, Anushka Shetty, is one of the most naturally beautiful actresses around. She also acted as "Devasena" in one of India's biggest blockbusters of 2017 – BAHUBALI 2 (The Conclusion) and won the hearts of the people all over the world with her beauty and performance. The South Indian movie industry has always been home to enchanting beauties. Despite her crazy schedule, she manages to surprise us each time with her natural beauty. She has been blessed with natural good looks.
Let's not forget that nothing in this world will last forever. Not unless it is well preserved.
Anushka Shetty's Beauty, Diet And Fitness Secrets
Anushka Shetty (Queen in Bahubali 2) takes utmost care of her beauty. Trust us when we say there aren't any makeup tricks behind that pretty face. Some discipline, strict diet, good skin care, fitness regime and determination are few things responsible for Anushka's beauty. The lady shares her beauty tips that have done wonders for her. Know more about her beauty secrets and start following a care routine for yourself from today!
Anushka Shetty Beauty Secrets:
Water, water and lots of water. Drinking adequate amount of water is one of the prime reasons of her beauty, says Anushka. She apparently drinks 6 litres of water every day.
Anushka always believes in going the natural way. Instead of retorting to cosmetic surguries for help, she eats healthy. One of her beauty secrets includes eating bread and honey for breakfast every morning. Honey is known to be wonderful for topical treatments. It keeps skin supple and soft. Consuming it obviously has added benefits which Anushka swears by.
Being in the showbiz, it is essential for one to have that perfect and flawless skin and body. Anushka uses lemon juice and gram flour to treat dark areas like knees. She says it helps lighten the skin tone in darker areas.
Anushka Shetty Hair Care Tips
No beauty is complete without beautiful tresses. Anushka Shetty is blessed with pretty hair that she takes great care of.
Anushka swears by the goodness of oiling her hair. She is known to use different types of oils – olive oil, castor oils, mustard oil, coconut oil, to keep her hair healthy and shining. These oils help deep condition her hair, strengthening her roots and giving a healthy glow to her hair.
A perfect figure is a pre-requisite for being an actress. Anushka is extremely dedicated when it comes to her fitness regimen. She totally believes in the benefits of exercising regularly, for a fitter body.
Anushka Shetty Fitness Mantra
Anushka truly deems and swears by the benefits of yoga. She says it plays an extremely important role in keeping her fit and lean. She also attributes her glowing skin to yoga.
She exercises for 30 minutes every day to add to her stamina. It helps her body stay in shape while boosting her overall health.
Anushka Shetty Diet Plan
What you eat is what you become.
Anushka Shetty includes lots of veggies, fruits and fluids in her diet. Good food habits translate into a healthier body she believes.
She also makes sure to finish her dinner by 8 PM everyday. Eating at least 2-3 hours prior to bed is imperative for good digestion and overall fitness. It simply adds to her beauty.
So these were the beauty secrets of Anushka Shetty. All the information shared above has been collated from various interviews given by Anushka Shetty herself.
Which of these habits would you implement upon? Tell us by leaving your comments below. Also tell us what do you love about Anushka Shetty?
Recommended Articles
The following two tabs change content below.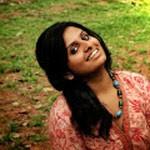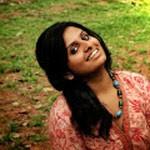 Namita
Hello there :) *waves* Namita here - 19, from Bangalore. Aquarian. Engineer in making. Standard Indian Height. Loves to pose and pout :3 I blog about everything :D You can find product reviews, book reviews, DIYs, home remedies, recipes, fashion related articles, Outfits of the Days, rants and lots more! Oh, I am a creative writer too :)