Kareena Kapoor's Beauty Tips And Diet Secrets Revealed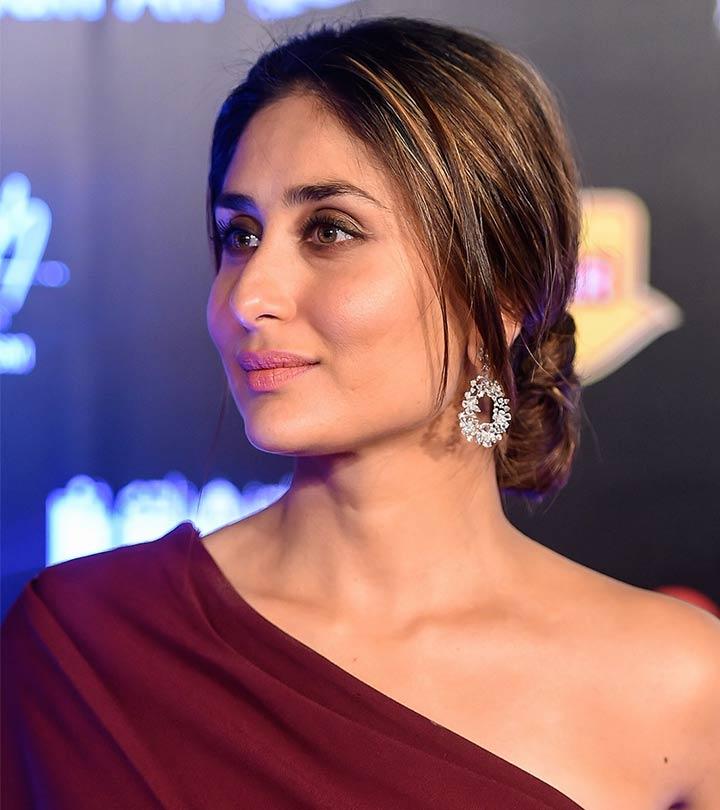 Superstar Kareena Kapoor Khan is not only known for her superb acting skills but also for being graciously beautiful all the time. Kareena also known by her nickname Bebo is undoubtedly one of the most sought after actresses of Bollywood with back to back super hit films to her credit. But then, she is also a style diva and is always on the headlines for her style statements or makeup looks.
Kareena Kapoor Beauty Secrets:
Here is  a breakdown off all the different beauty tips and other secrets of this style diva.
Kareena Kapoor's Skin Care Tips For Glowing Skin:
Kareena Kapoor is envied by many for her radiant skin. But when she has been asked the secret behind her glowing complexion, she thanks her genes.
Not only that, Bebo also drinks at least 6 glasses of boiled water every day.
Also be it for films or in real life, she makes it a point to use minimal makeup always. And whenever she comes back from shooting, she removes all her makeup.
Kareena says she does not rely on facials at all. Also she never uses a pancake makeup or any kind of creams as they have chemicals.
Kareena Kapoor's Makeup Tips:
She prefers no makeup while on an off, she vouches by kohl or a Smokey eye tint. With her on the run schedule, she always carries in her bag a MAC 'cherish' lipstick, Chanel kohl pencil in black and MAC blush 'improper copper'.
After signing up for Lakme however, she has changed her preferences saying "I'm very proud to be associated with a brand that introduced the concept of make-up to the Indian woman and today I'm excited to undertake this new journey with them. Lakmé ABSOLUTE keeps my skin radiant and makes me look beautiful the whole day without the need of any touch-ups. It's long wear and high-performance products are just what I need."
For fragrance, its either Jean Paul Gaultier or Un Jardin en Méditerranée by Hermes.
Beauty Products And Cosmetics Used By Kareena Kapoor
Kareena Kapoor uses the following beauty products on a daily basis.
1. Lancome face wash to cleanse the face.
2. Sisley Hydra-Global Intense Anti-Ageing Hydration Moisturiser to moisturize the skin.
3. Clarins HydraQuench Rich Cream to nourish the skin during winter.
4. Clarins Sunscreen.
5. Perfumes by Jean Paul Gaultier and Un Jardin en Mediterranee
Kareena Kapoor Diet Plan:
The days when Kareena was in a relationship with actor Shahid Kapoor, she has turned strictly into a vegetarian, and Bebo says avoiding meat completely has helped her to be fit.
She eats lot of green leafy vegetables like broccoli, spinach and fenugreek.
She does not believe in cutting down the carbs in her diet.
She tries to eat something healthy after every 2 to 3 hours. And for dinner she generally takes brown rice or chapatti, dal, vegetables and also curd.
Kareena Kapoor Fitness Secrets:
Kareena Kapoor is also popular as she popularized the size zero trend in India. She donned a two piece bikini for a scene in the 2008 YRF film "Tashan". Though the film was a dud, the trend of "Size zero" was super hit!
Bebo's dietician says Bebo had wholesome healthy diet during that period along with yoga, pilates, and cardio exercises.
In order to be in shape, Bebo always does yoga and ashtanga for at least an hour every day. Also during her off days, she does upto 100 yoga basic suryanamaskars every day.
Kareena Kapoor's Hair Care Regime:
Kareena Kapoor goes for oil massage on her scalp and hair at least once every month. She uses a mixture of oils like olive, castor, coconut, almond oils for the massage.
She always uses a Kerastase shampoo and blow-dry the hair daily. Generally she goes for a layer cut of the mane and colors her hair in dark chocolate brown shade.
Also she uses volumnising hair products from L'oreal or Tigi and a Root booster and volume hairspray too.
However if she is on a vacation, Kareena just piles up her hair and ties it into a messy straight or curly ponytail.
Kareena Kapoor's Style Secrets:
Be it in a casual jeans and t-shirts or a party dress, Kareena always carries herself well. Her favourite designers are Roberto Cavalli, Valentino and Manish Malhotra. Her shoe collection includes pieces from YSL or Christian Louboutin and Hermes .
So, now that you know the beauty secrets of Kareena Kapoor Khan, get inspired and start caring about yourselves!
Also read Aishwarya Rai Beauty Secrets and Katrina Kaif Beauty Secrets.
Recommended Articles
The following two tabs change content below.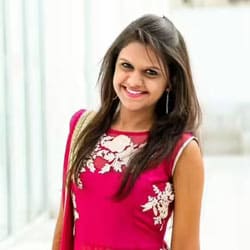 Nisha is a contributor to StyleCraze. She is a makeup aficionado and combines her love for makeup and writing to...
more