Top 12 Bollywood Beauty Secrets You Should Know And Follow
Fitness, diet, skin care, and makeup - get all the undisclosed tips and hacks.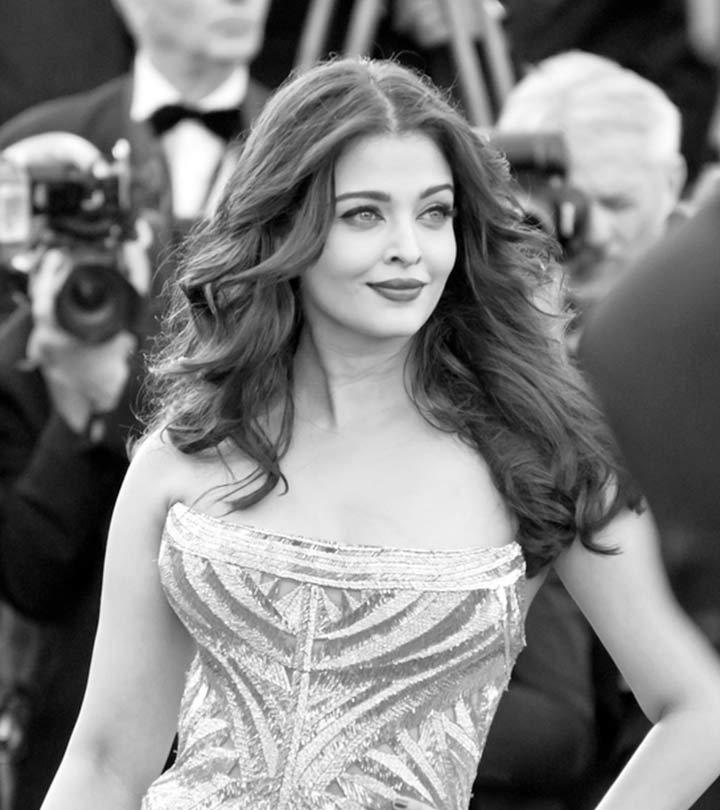 If you have always admired Hindi movie actresses, you must have wondered how they look so glamorous. Well, you have landed on the right page because we are about to share some Bollywood beauty secrets. The divas in the Indian film industry are stunning with or without makeup. But, of course, their looks are not entirely the work of nature, and thousands of bucks go behind their beauty regimen.
But you do not have to break your bank to get that glamorous look. Firstly, one has to accept that the makeup look of these actresses is created by professionals, the masters of the craft. So, achieving that perfection is not always possible. But some of the Bollywood celebs have shared their beauty secrets. Hair and makeup do not always do the trick, and sometimes one has to depend on good old skin care. They follow elaborate beauty regimens regularly to maintain the youthful glow that mesmerizes us. Their beauty hacks are useful and can help you get that flawless glow. In this article, we will delve deeper into the details. Scroll down!
12 Bollywood Beauty Secrets You Should Know
If you are eager to know the Bollywood actresses beauty secrets, then read on ahead:
1. Fitness Secrets
More than their appearance, many actresses believe that inner beauty or a healthy system is extremely important than anything else. Looking glamorous with makeup is still easy but getting your systems function properly is a tough task considering how much junk we eat these days.
Yoga, swimming, exercise and morning walks are simple activities that most of our Bollywood stars incorporate in their daily lives to beat the stress and also to stay healthy and look young.
checkout Aishwarya's beauty secrets.
You can pick a couple of good healthy habits from all our beautiful ladies in Bollywood. On one hand, Shilpa Shetty's Yoga is becoming very popular while Bipasha Basu loves to spend quality time in the gym.
Checkout Shilpa's Beauty secrets.
Getting a right trainer who understands your body does a great job to attain that perfect curve, unless you want to be size zero like once Kareena used to be.
Checkout Kareena's Fitness secrets.
Staying fit and keeping one's mind at peace is the best beauty secret that all of us would agree. Take Karishma Kapoor for example, a mother of two, Karishma Kapoor still gives some of the newcomers a run for their money. So is Madhuri Dixit, whose smile can still make your heart skip a beat.
2. Hydration
We all require around 2 liters of water every day to stay healthy. But for the beauty queens, water is not a mere necessity but a step towards beauty. Drinking ample amounts of water, but not overdoing it, ensures that the skin remains supple. The more water you drink, more toxins are washed out of your body. You can also try detox drinks to keep yourself hydrated. Actors and actresses take care to keep themselves hydrated at all times.
3. Turmeric
Turmeric, in its raw form, can do a lot of good to our body. Raw turmeric is a good disinfectant, thus its intake can help you stay healthy. At the same time, raw turmeric can offer your skin fairness and glow. So, you can either ingest it with milk or rub it on your skin directly.

Fun Fact
Bollywood celebrities like Ananya Pandey, Kareena Kapoor Khan, Aishwarya Rai, and Priyanka Chopra Jonas use turmeric face packs to keep their skin clean, smooth, and healthy.
4. Coconut
Coconut is a beauty saver for most actors and actresses. Apart from the fatty flesh, the coconut water as well as coconut oil can help a lot. Coconut water is an excellent antioxidant. It can flush all the toxins out of your body. Coconut oil can be excellent for your skin and your hair.
5. Lemon, Honey And Warm Water
Those who are trying to lose weight will definitely benefit by drinking honey, lemon and warm water. The mixture helps shed excess flab. The drink should be taken on an empty stomach to ensure best results.

Trivia
Bollywood celebrities Alia Bhatt, Anushka Sharma, Malaika Arora, and Kiara Advani swear by lemon water every morning to keep themselves energetic and fresh throughout the day.
6. Other Oils
There are various kinds of oils used by Bollywood stars to improve their skin and especially their hair. Most of these oils are readily available in the market like the oil extracts of amla, almond, castor and reetha.

Fun Fact
Popular Bollywood actress Deepika Padukone swears by coconut oil to keep her hair strong, nourished, and healthy.
7. Greens
A healthy stomach can result in a healthy body. Taking a lot of greens ensures proper roughage intake. This means that your body will be cleared of all the toxins with the help of the greens. So, have a green diet to stay fit and beautiful like the stars.
8. Milk And Yoghurt
Both milk and yoghurt can boost radiance. One can have the milk and yoghurt or one can apply them on their skin to get the desired results. This is one of the wonderful beauty secrets of Bollywood actresses.
9. Fish
Adding fish to your diet is a good way of giving your body the much needed nutrients. Fish offers the antioxidants that your body needs. Fish also offers nutrients that have an anti ageing effect on your skin.
10. Moisturize
Drinking ample quantities of water may not be enough to ensure supple skin. You need to keep your face and body moisturized at all times. Actresses, like Nargis Fakhri, know the benefits of using a moisturizer. Use moisturizers that suit your skin. Use day creams during day and night creams during night. Know your skin type. This is essential if you want to have a smooth and supple skin.
11. Cleanse
Keeping your skin clean can be the best way to start looking gorgeous. If you do not cleanse your skin then the pores will get blocked and your skin will no longer look radiant.
12. Makeup Secrets
When you see clear skin, matte finish or glowing face on screen, it has much to do with how the makeup artist has used the brushes to  enhance the right contours and features.
Looking beautiful is a tough task especially when you have a troublesome skin. To hide the flaws with the right makeup is quite an art. Many Bollywood actresses swear by three makeup essentials, namely, the right foundation matching your skin tone, a concealer and nice compact that evens out the shade of your skin.
Selecting the right colour for yourself is extremely important to look pleasant. Do not follow makeup trends blindly.
Bollywood divas like Rekha, Hema Malini, Aishwarya, Juhi, Sonali Bendre, and Karishma are living examples of how a healthy lifestyle can camouflage your age.
[ See: Bollywood Actresses in Saree Looking So Beautiful ]

Infographic Excerpt: Top 12 Bollywood Beauty
Bollywood divas look nothing short of stunning on the big screen. Being a public figure and always looking good on camera requires a lot of maintenance and work. However, the reasons behind their flawless look are best-kept beauty secrets of Bollywood divas. From dieting tips to skincare tricks, they have all the right secrets up their sleeves. Scroll down to see some of them for yourself.

Bollywood actresses do not just depend on branded products always. Many of them follow a good old skin care regimen that helps them maintain that youthful glow. They believe in inner beauty, as their health is more important than anything else. To get that flawless, healthy skin, you also can follow the many Bollywood beauty secrets. Bollywood actresses practice yoga regularly, drink plenty of water, and believe in using natural ingredients. Follow their secrets to become the best version of yourself, both within and without.
Frequently Asked Questions
Are there any cosmetic procedures that Bollywood celebrities commonly follow?
While the majority of Bollywood celebrities promote body positivity and natural beauty, a few of the common cosmetic procedures that stars indulge in are rhinoplasty (nose job), botox, and lip fillers.
Are the beauty practices followed by Bollywood celebrities sustainable in the long term?
Yes! The beauty practices followed by Bollywood celebrities are mostly all organic and holistic, like DIY face packs made of natural ingredients like turmeric and yogurt; therefore, these can be considered sustainable. The Au Naturale techniques carry no side effects and are free from any harmful chemicals, while also aiding in maintaining a good routine.
Key Takeaways
Having plenty of water helps your body stay hydrated and expunge excess toxins.
Turmeric is a popular ingredient that features in many DIY skin care recipes to boost your skin's glow.
Almond oil and amla oil are often used to promote hair growth and strength.
Exercises such as swimming, yoga and walking are some fitness regiments followed by Bollywood stars to keep young and healthy.
The following two tabs change content below.