Can Rice Water Give You Strong Hair?
Do you know how to cook rice? Remember how you soak it in water and then strain it? Well, the next time, do not throw the water away because it works wonders on your hair and skin.
Yes, it's true. Rice water is Asia's best-kept secret. It is one of the best DIY hair masks and skin toners you could get your hands on. You must try it to know why. The best part is, you can easily make it at home! I'm sure you want to know how. Start scrolling!
What Is Rice Water?
Rice water is a milky liquid, and that's because of the starch left behind from the rice. This water is what you drain while boiling rice. It is not just any filtrate! Rice water or rice milk is rich in minerals and vitamins and makes for a healthy drink (1).
Rice water tightens your skin and improves the health of your hair. It also enhances blood circulation in your body, aids skin cell growth, and keeps your skin looking young and rejuvenated (1).
This solution is not a recent discovery. The Japanese Geisha swear by it too! Apparently, rice water is one of the beauty potions in their proprietary skin regimen.
Where did it all start? Curious to know how the usage of rice water came about? Read below to find out.
History Of Using Rice Water For Hair
Women of the Red Yao tribe in Huangluo village of China, have been using rice water to wash and nourish their hair. This village is popularly known as the 'Land of Rapunzels.' It even has a certification from the Guinness Book Of World Records as the 'world's longest hair village.'
The noble women of the Japanese Imperial Court (800 AD) were known for their beautiful long, floor-touching hair called Suberakashi. You guessed it right – they washed their hair each day with rice water (Yu-Su-Ru) (2).
Yu-Su-Ru is actually rinse water obtained from the washing of rice. This traditional treatment reduced the surface friction of the hair fibers and increased their elasticity.
Such traditions were passed on to generations through word of mouth. While a few still practice it, the rest like us are just discovering this life-saver.
Why is rice water so hyped? What is so good or unique about it?
Its composition is the reason. Here's some more on it.
What Is Rice Water Made Of?
Rice water is rich in minerals and vitamins. Rice is rich in a sugar alcohol molecule called inositol. Inositol promotes cell growth, slows down the aging process, and stimulates blood flow (1).
It is administered to infants to treat diarrhea and GI tract diseases, especially to malnourished children in under-developed nations. In cases where electrolytes or regular oral rehydration solution (ORS) are not available, rice water is the best bet (3).
Alternatively, rice water can be used along with solid foods in cases of mild to moderate dehydration (3).
Rice water has antioxidant and UV-absorbing properties. It binds to naturally occurring copper in the skin. This prevents the formation of melanin (hyperpigmentation) and age spots. Applying rice water can soothe rashes and several painful skin conditions (1).
It gives you not only clearer skin but also stronger hair. The amino acids in it work on your hair roots to strengthen them, adding volume and silky texture to your tresses.
We will be discussing how rice water boosts your hair growth in detail. Read the following sections for tips, benefits, and recipes. Scroll down!
In What Ways Can Rice Water Be Beneficial For Your Hair?
Rice water shields your hair from sun, dust, and chemical treatments due to its biochemical composition. It restores the moisture balance of the scalp and hair shafts, helping to manage dry scalp and dandruff.
1. Protects Your Hair From Damage
Ironing, curling, or coloring your hair often subjects your hair to a lot of stress. Even prolonged exposure to dust and UV rays cause a lot of damage. Washing your hair with fermented rice water restores the lost sheen of your hair.
Rice water deeply conditions and protects treated hair to give it a healthy bounce. It contains vitamins B and E, minerals, and amino acids. The scalp easily absorbs these micronutrients (4).
2. Eliminates Dandruff And Flakes
Dandruff is a menace, and it leads to itching and irritation. A dry scalp coupled with fungal infestation might be the reason for dandruff.
According to a study, rice water is 85-90% effective in treating dandruff. Boiled rice water from white or red rice kept aside for a day inhibited the growth of Malassezia, the dandruff-causing fungus (5).
You can use this fermented water once a week as a hair mask. Leave it on for as long as possible before a hair wash.
However, the flakes might return when you stop using this remedy, which might happen in the case of anti-dandruff shampoos too. Hence, rice water can be a safer, cheaper, and chemical-free alternative to anti-dandruff shampoos (5).
Rice water treatment protects your hair from environmental, chemical, and physical stress. It also inhibits the growth of fungal pathogens. Hence, it keeps dandruff and dry scalp issues under check.
All-in-all, rice water is a complete hair spa!
Plain Rice Water Vs. Fermented Rice Water – Which Is More Effective?
Rice water seems like a seemingly simple entity. But it has a few variations, of which plain rice water and fermented rice water are better known. Let's figure out which one is better.
Plain rice water's pH is higher than your hair's pH. Fermentation brings down the pH levels of the rice water to that of your hair and helps close the cuticles, thereby protecting the hair.
Fermenting rice water enhances the existing vitamins and nutrients levels in it, which nourish your hair follicles. Also, during fermentation, a substance called 'pitera' forms in the rice water. Pitera is rich in vitamins, minerals, amino acids, and organic acids. It is known to promote cell regeneration and keep your skin and hair healthy.
Fermented rice water enhances the benefits of plain rice water. But you can use either of them depending on the level of repair and rejuvenation you need.
The following section has tips on using this potion for your hair.
Tips On How To Use Rice Water
Method 1
Take a mug of boiled rice water and add a few drops of rosemary, lavender, or chamomile essential oil to it.
Shampoo your hair and then pour the rice water over it. Leave it on for 5 to 20 minutes, depending on the time you have.
Gently massage your hair and scalp during this period.
Rinse your hair thoroughly with regular water after you are done. Use it at least once a week to see improvement in the health and texture of your hair.
Method 2
Take an adequate amount of mustard powder and mix it in fermented rice water until it forms a smooth paste.
Add some olive oil to the paste and mix thoroughly.
Apply the paste on your scalp. Try not to spread it onto your hair.
Leave the mask on for 20 minutes and then wash it off with a mild shampoo.
Over time, rice water tends to get retained in your hair and scalp if you use hard water. Add lime, shikakai, or amla (gooseberries) or a natural clarifier to your hair rinse to avoid and remove the build-up of rice water in your hair.
Rice water contains natural saponins. Hence, it can be used on your skin too. Use small amounts of this liquid with other ingredients for clear skin.
Method 3
Here's how you use it as a mild cleanser:
Gently massage fresh or fermented rice water into your skin.
Leave it on for 5 minutes.
Wash with cool water.
With regular use, your skin will become soft, smooth, and glowing.
The same water can be used as a toner. Like any other toner – apply it to the face after cleansing to minimize the appearance of pores and tighten your skin.
But, where do you get it from? From your kitchen!
You can make rice water at your home, as and when you need it. It's super simple and free of any adulterants. Wondering how?
How To Make Rice Water – 2 Quick And Simple Ways
Here are two basic and simple methods to prepare rice water at home and use it for hair effectively. One is by boiling, and the other is by fermenting the boiled rice water. Check them out.
1. Boiled Rice Water
The simplest way of obtaining rice water is by boiling rice grains. The excess water left after cooking rice in water is called boiled rice water. Instead of draining it, collect it. Here's how you make it:
Let's Make It!
Take a tumbler and fill it with rice (white, brown, basmati, or jasmine rice).
Fill it with more water than you usually use to cook.
Boil the rice for some time.
Wait until the rice is cooked.
Strain the excess water into the tumbler. This water will be relatively thick and cloudy. That's normal – it's just the starch.
Let it cool down. Bottle it, and ta-da! You've just made freshly boiled rice water. You can dilute to use as a face wash or a hair rinse.
2. Fermented Rice Water
Fermented rice water is soaked rice water that is left to ferment for a while before use. Fermentation turns the rice water into a potent liquid that needs to be diluted before use. Here's how you make it:
Let's Make It!
Take half a cup of rice and soak it in two cups of water.
Keep it aside for 15 to 30 minutes.
Extract the water by straining the rice.
Transfer the liquid you obtain to a jar and leave it there for a day or two at room temperature.
When the liquid starts giving a sour smell, stop the fermentation and shift the jar to the fridge.
Add a cup or two of warm water before you use the fermented rice water as it is highly potent and direct use is not recommended.
How To Make Soaked Rice Water
Another quick way of making rice water is the simplest. You need to do only one activity here – soak!
Add two to three cups of water in a bowl and stir the rice grains into it.
Soak your rice until the water takes on a milky, semi-opaque appearance.
Keep stirring occasionally. Use a spoon or fork to break up any clumps of rice.
Once the water has a cloudy or milky, strain the rice and set the water aside.
Transfer the rice water to a squeeze bottle or a jar.
Use it as a hair rinse!
In A Nutshell…
Whether you soak, boil, or ferment it, rice water is a hair and skin savior. The micronutrients from rice interact with water and make it a potent beauty potion.
Though fermented rice water is said to be the best for your hair, boiled and soaked methods also work wonders.
Try our hair mask or hair rinse. You can also add this water to your face packs. Tell us how it worked for you. Use the box below to send your comments, suggestions, and queries.
We'd be waiting to hear from you!
Expert's Answers For Readers' Questions
Can I leave rice water in my hair overnight?
That won't be necessary. A duration of 15-30 minutes would do as the carbohydrates in the rice water remain in the hair even after you wash it off to protect your hair.
Can I consume rice water?
Definitely! Rice water has as many benefits for your body as it does for your hair. However, it is better to consult a nutritionist or research thoroughly before doing so.
References
Recommended Articles:

The following two tabs change content below.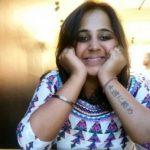 Latest posts by Swathi Handoo (see all)