10 Bras For After Shoulder Surgery That Are Easy To Wear
Comfy, soft, & elastic bras that provide strong support for your post-operative care.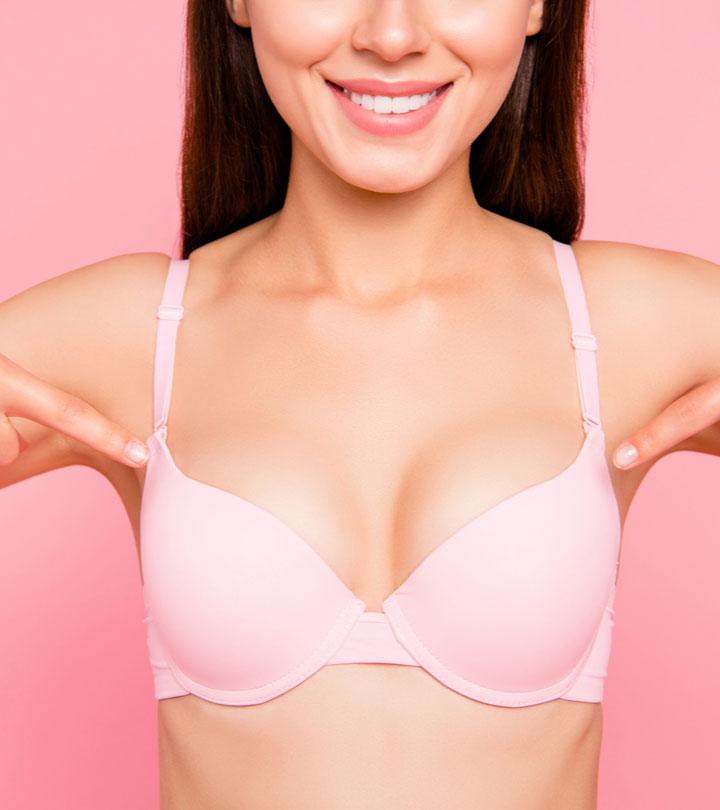 If you have just had shoulder surgery and have to get back to the outside world, you must invest in the best bras for after shoulder surgery. High chances that you are already in residual pain from the surgery and the accompanying discomfort. A regular bra will just add to this discomfort. Bras specially made for such situations offer extra support and are convenient to put on and take off.
As women, lingerie is a big part of our wardrobes. The right kind of lingerie can make or break the look of an outfit. The wrong kind of bras will surely give you neck and shoulder pain, not to mention extreme discomfort while wearing them. So, it is important that you invest in the right kind of bras that are suitable for wear after shoulder surgery. In this article, we have listed a variety of bras that will make life easier for you while you recover from your surgery. From front closures to racerback designs that will prevent the straps from sitting on your shoulder or slipping off from it, we have it all. So, go ahead and check them out one by one to make the correct choice for yourself.
How To Put On A Bra After Shoulder Surgery
Wearing a bra after shoulder replacement surgery might be difficult as your movement would be restricted and your physical activity may not come with as much ease as before. It's best to buy easily collapsible front-closing bras so you face as little discomfort as possible. These bras allow you to dress with even one hand, and you can clasp or zip it up without much pain. Look for a bra with straps of an adjustable design as well since you may not be able to reach around to adjust them.
10 Best Bras For After Shoulder Surgery To Keep You Comfortable
If you're still feeling sore and stiff after your surgery and are worried about having to reach behind to clasp your bra, wipe those worries away with Wanayou's soft and breathable bra specially made for post-surgery use. It has a front zip closure, so you can easily close it without stretching your arms too much. The bra is also wireless with good elasticity to provide you with maximum comfort so you can rest painlessly. Its racerback design and wide shoulder straps are made to offer more support and comfort while the removable bra pads are an added point of convenience.
Pros
 Soft and highly elastic
 Moisture-wicking
 Breathable fabric
 Removable pads
 Racerback design
 Wide shoulder straps
Cons
 Fabric may not be suited to all skin types
If your back pain is making you weary, check out Carole Martin's front-closure cotton spandex bra for a comfortable and light fit, especially post-surgery. The non-padded bra comes with a front hook-and-eye closure, so you don't have to stretch your arms and hurt yourself. The bra gives you light and medium support while its wide sides offer extra comfort. Its wide shoulder straps help reduce irritation and prevent slip-off or indentations in your skin, making you feel airy and breathable while easing back pain.
Pros
 Non-padded
 Wide shoulder straps
 Open-back design
 Light-to-medium support
 Stretchable comfortable fabric
Cons
 Lower band may run slightly small
Who says fashion can't be comfortable? You get both in this gorgeous one-shoulder sports bra by Running Girl. Use it post-surgery or even otherwise when you're working out or attending a fun yoga session. The nylon-spandex blend bra can be pulled on and is made from a 4-way stretch fabric that is soft and moisture-wicking. The bra also has removable pads and a quirky laser cut and racerback design along with an elastic rib detail for a flattering fit.
Pros
 Moisture-wicking
 Racerback design
 Removable pads
 Maintains bust shape
 4-way stretch fabric
 Stretchable rib details
Cons
 May not provide enough coverage
For a great-fitting and supportive sports bra post-surgery, you can try Brabic's front-closure variant. The 3-hook closure helps you adjust the bra easily, and its lycra material is soft and breathable. The wire-free bra has 2 wide, adjustable, and non-slip shoulder straps with a criss-cross back designed to help reduce pressure and provide added support. The post shoulder surgery bra also has an elastane band that prevents shocks during a workout or any physical activity, and provides gentle compression to help with recovery.
Pros
 3 hook-and-eye front closure
 Adjustable shoulder straps
 Criss-cross back design
 Non-slip material
 Gentle compression
Cons
 Might dig into the skin sometimes
Price at the time of publication: $21.99
Slip on your bra with ease with Kimikal's front-closure sports bra for after shoulder surgery. This non-padded bra comes with an adjustable 3-hook front closure as well as 2 buckle-style adjustable shoulder straps for maximum comfort. You can support your breasts with the buckle, while the racerback design provides support and comfort, especially for post-surgery pain. The seamless bra is wire-free and made up of a soft elastic and breathable comfortable fabric. Complete with flat seams that don't dig into your skin, this bra is ideal in more than one way.
Pros
 2 adjustable shoulder straps
 Supportive racerback design
 Wireless and breathable
 Flat and seamless
 Gentle compression
 Breathable
Cons
 May not provide enough support
On your road to recovery, grab Cydream Women's post-surgical bra, which is great to wear after surgery, during pregnancy, and even beyond. The sides are padded to provide support and extra lift to your breasts while the chest is non-padded for maximum comfort. There is a front-zip closure that has an added clasp for convenience, while the racerback design keeps the straps from slipping and improves your posture. The bra has a wide, stretchable band to hold the bottom in place, and a comfortable fabric that feels super-soft and breathable.
Pros
 Cushioned sides
 Easy zip closure with clasp
 Non-padded breast area
 Racerback design
 Soft, breathable fabric
 Suitable for pregnancy and post-partum
Cons
Release the pressure from your shoulders if you've just come out of shoulder surgery with the wide straps on this sports bra from Yvette. The front zipper closure makes things easy and convenient when it comes time to take off your bra, and the encapsulated soft-padded cups provide support and coverage. The bra is ideal for after surgery and helps minimize the movement of your breasts during high-impact workouts. Made of a lightweight, moisture-wicking fabric, it comes with a mesh back that keeps you feeling nice and breezy.
Pros
 Convenient closure
 Wide, comfy straps
 Softly padded cups
 Minimizes chest movement
 Moisture-wicking fabric
 Breathable mesh details
Cons
 Size may run slightly small
Designed specifically with post-surgery recovery in mind, Marena offers you the best bra for after shoulder surgery or any breast procedure. It provides you with targeted compression support while the frontal 3-hook adjustable closures and adjustable shoulder straps make it easy to put on and fit well. The bra is wire-free and offers seamless support along with a high, smooth-fit design.
Pros
 Targeted compression support
 3 front hook adjustable closures
 Adjustable shoulder straps
 Wire-free and seamless
Cons
 Might dig into the skin at times
Renova Medical Wear has created a bra specially designed for people who have undergone a mastectomy, breast surgery, or shoulder surgery. The front hook closure feature is perfect for easily closing the bra without causing additional strain, while the gentle compression helps reduce pain, gives support, and corrects posture. The post-surgery bra is made up of a soft, 4-way stretch fabric that is wire-free and non-padded with full coverage to keep you feeling comfortable all day long.
Pros
 Front hook closure
 Soft and wireless
 Gentle compression
 Non-padded
 Full coverage
 4-way stretch fabric
Cons
 May not provide enough support
If you're still looking for the easiest and most comfortable way to don your bra, try out Gentle Touch Medical's post-surgical bra, which features a Velcro front closure for the utmost convenience. It also has a hook-and-eye-closure option. The bra is built for post-surgical use and provides support and compression using 100% cotton fabric for comfort and sensitivity. It also comes with detachable Velcro shoulder straps for easy adjustment and wear. The best part is that the bra is also designed to hold drain pouches.
Pros
 Velcro front closure
 Adjustable shoulder straps
100% cotton construction
 Soft and gentle compression
 Designed to hold drain pouches
 Easy to wear
Cons
 Straps may dig in a little
Now that you've taken a look at the 10 best bras for after shoulder surgery, here are a few pointers to help you make the best choice of bra for you and your body.
How To Choose The Right Bra For After Shoulder Surgery
One of the biggest struggles you will face after getting surgery would be putting on a bra with a back closure. Keep in mind that front hook, zip, and Velcro closure options are available, and you can select the one you think will be most convenient for you to put on post your surgery.
If you are looking for the maximum amount of comfort post your surgery, choose a wire-free bra that won't be able to cause any sort of discomfort. Not having a wire means no awkward digging or pinching as well as no lines on the skin.
Bras that provide gentle compression are good for giving support to your chest, as they reduce pain and help improve your posture. If you're looking for the right amount of support, check how compressive they are while trying them out.
When it comes to picking straps, go for easily adjustable ones for maximum convenience. If you prefer wider straps to help distribute the weight off your chest, these are the bras for you.
Why Trust StyleCraze?
Priyam Gupta, the author of this article, is a fashion aficionado and likes to help her readers find their right fashion items. To this end, she curated a list of the best bras for after shoulder surgery with the help of thorough research. These items in the list will give your bust the proper support, and they will allow you to remove and put them on without hurting your shoulder.
Frequently Asked Questions
When can you start wearing a bra after shoulder surgery?
Avoid wearing bras for two weeks after shoulder surgery.
What is the best to wear after shoulder surgery?
It is best to wear loose-fitting clothing after surgery, such as button-down shirts, oversized t-shirts, bras designed for post-shoulder surgery, and anything simple to put on.
Can you wear a bra during shoulder surgery?
No, you do not need a bra during surgery, as the hospital will provide a gown.
Can I wear a sports bra instead of a surgical bra after shoulder surgery?
Yes, you can wear a sports bra. However, it may not work for people with larger breasts.