13 Best Illuminating Primers Of 2023 With Buying Guide
Get that perfect glass-skin look with these amazing illuminating primers.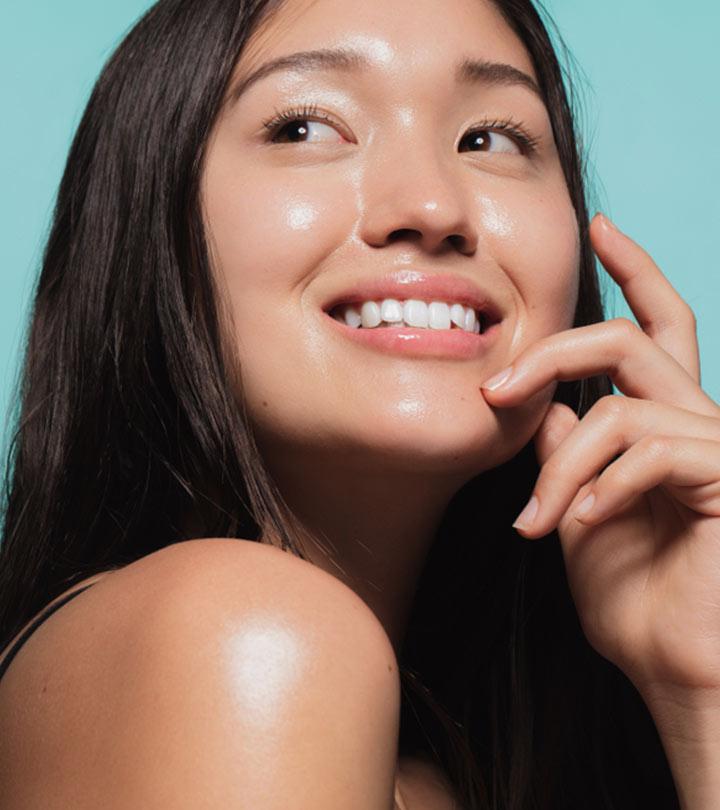 If you have been looking for the best illuminating primer, look no further. A primer plays an important role in your makeup routine. Not only does it fill in your pores and smooth out your skin but it also literally "primes" and preps your face for the layers of makeup to follow. It minimizes your pores, conceals your blemishes, and evens out your skin tone to give that flawlessly smooth base for your makeup. Now, along with all the benefits of a regular primer, an illuminating primer, as the name suggests, brings out your natural skin radiance as well.
If your face has been looking dull and lifeless no matter what makeup products you use, an illuminating primer may do the trick for you. You just need to apply it after moisturizing your face, and before your foundation or concealer to make your makeup last longer and make you look fresh and dewy all through the day. To help you select one for yourself, we have shortlisted the 13 best illuminating primers to keep you glowing naturally.
Top Picks
Top 13 Illuminating Primers For Glowing And Radiant Skin
Pros
Anti-aging properties
Contains light-reflective gold specks
Soothing and hydrating ingredients
Contains skin-strengthening collagen
Antiseptic properties
Long-lasting wear
Cruelty-free
Cons
Some may find the syrupy consistency too runny and oily.
Price at the time of publication: $15.0
The first step to ensure that your makeup stays on throughout the day and looks as flawless as possible is to find a primer that's best for you. It brightens your complexion and evens out your skin tone while minimizing the appearance of large pores, blemishes, dark spots, and other such skin anomalies. A liquid formula that blends into the skin seamlessly, it flatters all skin tones and is suitable for all skin types. You can use this blend in 3 ways — as a basic primer under your foundation, a highlighter to enhance your features, or on its own for a dewy, fresh look.
Pros
Can be used as a highlighter
Lightweight formula
Liquid blend
Minimizes pores
Evens out skin tone
Suitable for all skin tones and types
Cons
It contains parabens and sulfates.
Price at the time of publication: $9.04
A pastel-peach shade that's bound to get you hooked, this dewy illuminating primer is the only friend your makeup products need. It's also a primer you'll want to befriend for life as it comes with 5 unique filtering pearls that provide an enviable glow and improve your skin tone. It also contains antioxidants, which help your skin to heal on its own because who wouldn't want youthful-looking skin forever? Additionally, it comes with Optical Blurring Agents that reduce the appearance of pores and spots to reveal a smooth surface. It's a safe choice for people with sensitive skin as it is clinically tested and approved by a dermatologist. Follow this video to learn more about the Physicians Formula Spotlight Illuminating Primer.
Pros
Color correction
Age-defying properties
Comes with 5 unique filtering pearls
Hypoallergenic
Gluten-free
Paraben-free
Cruelty-free
Cons
The smell may be overwhelming for some.
It may not feel as lightweight as expected.
Price at the time of publication: $21.49
Pros
Filled with nourishing natural ingredients
Helps skin hold on to moisture
Hides pores and wrinkles
Can be used as an eyelid primer
Wheat-free
Cons
It is expensive.
It may not be a vegan product.
Price at the time of publication: $50.0
A compact illuminating primer that can fit into even the tiniest makeup pouches, this primer is an excellent choice for those looking for a subtle and natural-looking radiance. It minimizes large pores to make your skin look smooth and even, and helps makeup stay on longer. It's a creamy and velvety-smooth formula that blends flawlessly, revealing unblemished and immaculately smooth and clear skin. As it is an oil-free formula, it will never feel greasy and offers a matte finish with a dash of pearly pink radiance.
Pros
Non-greasy
Lightweight formula
Compact packaging
Matte finish
Suitable for all skin types
Cons
Slightly expensive
It may appear cakey after too many layers of incorrect application.
Price at the time of publication: $29.99
We've often heard about how lentils are good for our health as they are an excellent source of protein, they're rich in iron and folates, and low on calories, haven't we? However, did you know that lentil seed extracts help in refining pores? This Luminizer Primer by Dr. Brandt is infused with lentil seeds extracts that reduce the visibility of large pores and white tea tree oil present in it cleanses your skin deeply. It is also formulated with a Soft-Focus technology, which uses optical diffusers to blur pores and blemishes. It's a luxuriously creamy blend that sets on your skin without feeling heavy and leaves your skin polished and glassy.
Pros
Lightweight
Creamy formula
Formulated with Soft-Focus Technology
Fragrance-free
Hides pores and skin imperfections
Cons
It may feel greasy for people with oily skin.
Price at the time of publication: $33.97
Pros
Suitable for all ages
Suitable for all skin types
Antioxidant protection
Vegan
Cruelty-free
No parabens and sulfates
Cons
It may not conceal pores properly.
Price at the time of publication: $36.0
Pros
Nutrient-rich formula
Vegan
No parabens
Gluten-free
Cruelty-free
Non-oily
Hypoallergenic
Cons
The scent may be too strong for some.
Price at the time of publication: $19.95
Pros
Lightweight
Non-comedogenic
Matte finish
Soft-focus finish
Long-lasting effect
Paraben-free
Cons
None
We love to spend hours binge-watching makeup tutorials, don't we? The most satisfying bit is when the makeup artist sets his or her face with a setting spray, isn't it? If you too would like your makeup to look as flawless as theirs, why don't try this setting spray? This spray isn't just a finishing spray, you can also use it to prime your skin or fix any mistakes that you may have made. Although the spray is transparent it leaves a dewy glow and dries instantly. Don't forget to give it a good shake before using it. Nyssa Green, a makeup artist with 20 years of experience, states, "I love this one because it can be used to set or prime!"
Pros
Primer, fixer, and setting spray
Fast-drying spray
Alcohol-free
Paraben-free
Vegan
Gluten-free
Cruelty-free
Cons
The fragrance may be intense for some.
Price at the time of publication: $8.0
Pros
Long-lasting wear
Brightens skin complexion
Paraben-free
Sulfate-free
Phthalate-free
Vegan
Cruelty-free
Cons
Some may find it extremely glittery.
It may not flatter duskier skin tones.
Price at the time of publication: $7.0
This illuminating primer adds an exquisite touch of radiance and glow to your face. It is infused with shimmering gold flecks that offer a subtle but discernible illumination. Ideal for day or night wear, and for all skin types and tones, the creamy texture of this formula conceals wrinkles, lines, pores, and dark spots to even out your skin tone and make it appear brighter. It also contains nourishing ingredients like vitamin C and orange fruit oil, aloe leaf oil, and shea butter, which improves skin health significantly. As it is a hypoallergenic primer, it is suitable for sensitive skin as well.
Pros
Contains gold flecks
Evens out skin tone
Intense shimmer radiance
Contains vitamin C
Vegan
Gluten-free
Cruelty-free
No parabens or phthalates
Cons
It may take a long time to dry.
Price at the time of publication: $16.98
Wouldn't it be amazing to find a primer that also firms your skin? This primer does that for you. It contains hydrolyzed elastin and collagen amino acids that firm up your skin and improve skin tone. The sodium hyaluronate keeps your skin hydrated and soft while a generous dose of vitamin C and E offer anti-aging properties. This illuminator is a buildable formula that can be worn under foundation or on its own for a healthy and natural glow that lasts throughout the day.
Pros
Hydrating qualities
Evens out skin tone
Skin-firming properties
Anti-aging
Cruelty-free
Lightweight
Cons
Some may find it slightly oily.
Price at the time of publication: $20.0
While each and every illuminating primer comes with its own set of qualities, finding one that's best-suited for you may be a little tricky. Take a look at these pointers that may help you settle on one.
How To Buy An Illuminating Primer
An illuminating primer works much like a primer does, but also comes with one added advantage. Like regular primers, illuminating primers conceal pores, blemishes, dark spots, fills out fine lines and wrinkles, evens out your skin tone, and makes it smooth and supple for makeup application. Illuminating primers are also formulated with light-reflecting ingredients that add a radiance and glow to your skin.
Illuminated primers act as a base for foundation and make it look like your face is glowing from within. This is why it is important to choose a formula that glides effortlessly without hindering the foundation application.
Choose a lightweight illuminating primer that settles on your skin instantly. You should apply it after a moisturizer and before your foundation. If it feels heavy on your skin, there is no doubt it will look heavy and cakey as well.
A good illuminating primer dries quickly and instantly adds a radiant luminescence to your face. If it takes too much time to dry, your foundation may not settle as well as would have liked it to. Most illuminating primers can also be worn on its own, and as it acts as the only barrier between your skin and environmental pollutants, you should look for one that dries quickly. A slow drying primer may also make your face look oily.
Step 1: Apply a moisturizing lotion all over your face.
Step 2: Once it dries, take a pea sized amount of primer and apply it as dots all over your face.
Step 3: You can apply extra product to certain areas you want to highlight such as your cheekbones and the bridge of your nose.
Step 4: Spread it out evenly all over your face.
Step 5: Wait for it to dry.
Step 6: Apply your foundation or concealer for it to set it.
Why Trust StyleCraze?
Chaitra Krishnan is a makeup and beauty enthusiast and deeply passionate about reviewing the best products in these categories. Based on her knowledge and careful research of thousands of user reviews and feedback across multiple platforms, she has curated this list of the best illuminating primer for you. These are safe on the skin, leaving you with a smooth finish and a beautiful dewy appearance.
Frequently Asked Questions
What is the best dewy primer for oily skin?
The Maybelline Face Studio Master Prime Primer Makeup and Catrice Cosmetics Prime And Fine Dewy Glow Finishing Spray are considered some of the best dewy primers for oily skin.
What is the best illuminating primer for dry skin?
The L'oreal Paris Magic Lumi Light Infusing Primer and Benefit Cosmetics The POREfessional Pearl Primer are good for dry skin.
What is the best illuminating primer for mature skin?
Juice Beauty The Organic Solution Phyto-Pigments Illuminating Primer is a good primer for all ages.
What is the best primer for a dewy look?
The NYX Professional Makeup Honey Dew Me Up Primer is the best-selling primer on Amazon for a dewy look.