13 Best Water-Based Primers Of 2023- A Buying Guide
Get a smooth canvas for makeup application with hydrating, lightweight formulations.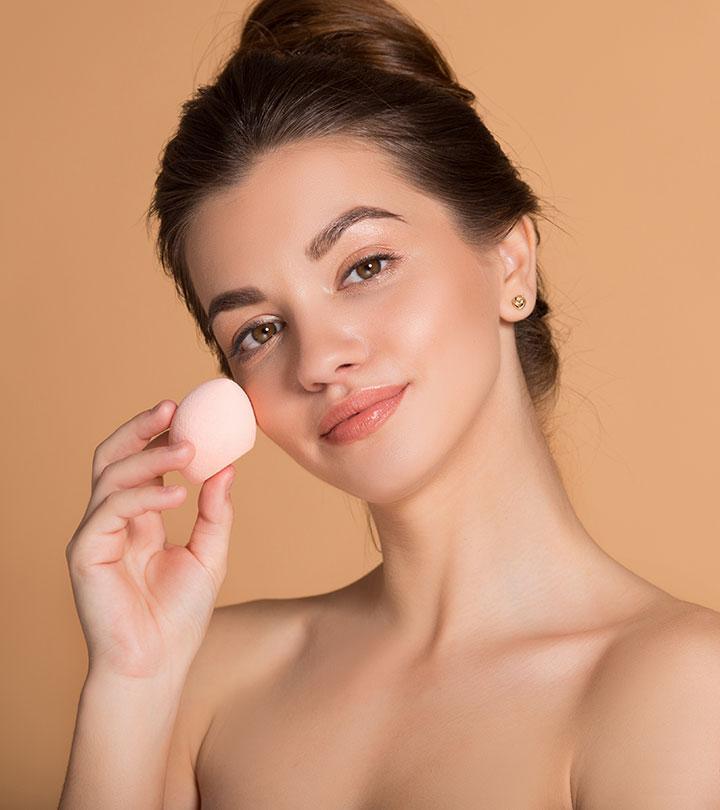 The best water-based primer can take your makeup game to the next level, especially if your skin tends to get dry quickly or is sensitive to oil-based products. A primer is the first step in a makeup routine. It helps create a smooth canvas for makeup application and improves the skin texture to give you a flawless look. A good water-based primer covers the uneven spots and pores and keeps your makeup in place all day. Water-based primers are especially beneficial for oily skin. They are light, hydrating, and give your skin a perfect base for the remaining makeup products.
If you can not wait to try one out, explore our list of the top 13 water-based primers that are grab-worthy. We have put together a buying guide in the article to help you choose the best product. Scroll down.
13 Best Water-Based Primers That Keep Your Face Fresh & Hydrated
Pros
Oil-free formula
Fragrance-free product
Conceals fine lines and patchy skin
Hydrating and moisturizing
Cons
Some may find the consistency sticky.
Price at the time of publication: $14.97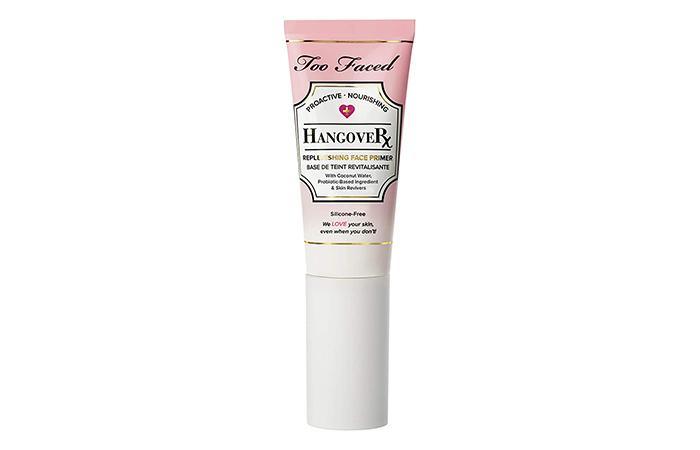 Are you looking for a primer that prepares your skin for long-lasting makeup? This face primer will instantly hydrate and brighten your skin for a dewy finish. The best thing about this primer is that it is infused with coconut water, skin reviving ingredients, and probiotics to boost the elasticity and the natural glow of your skin.
Pros
Feels airy light
Not tinted or glittery
Oil-free primer
Vegan and paraben- free
Creamy primer quickly penetrates the skin
Soothes and smoothes dry and sensitive skin
Cons
Consistency can be thin for some.
Price at the time of publication: $17.53
Pros
Lightweight
Easy to apply
Water-based formula
Cruelty-free and vegan
Clean product
Paraben-free
Silicone-free
Oil-free
Fragrance-free
Gluten-free
Cons
Price at the time of publication: $36.0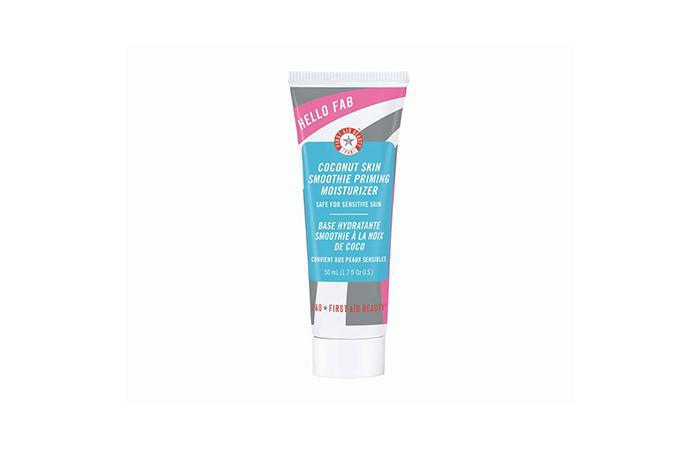 If you are worried about your skin imperfections and pores, then fret not. This primer by First Aid Beauty is formulated with coconut water along with some superfood ingredients to brighten and smoothen the skin. It helps blur the appearance of open pores and imparts a natural glow. Plus, it's free from alcohol, parabens, talc, and other skin-irritating ingredients.
Pros
2-in-1 moisturizer and primer
Enriched with proteins and minerals
Non-comedogenic, allergy-tested, and gluten-free
Light-reflecting pearls for a dewy finish
Suitable for sensitive and combination skin
Cons
It may take time to get absorbed in the skin.
Price at the time of publication: $22.0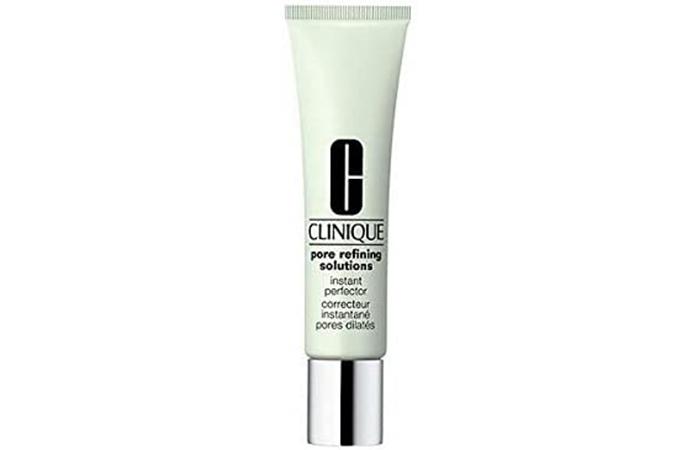 If you are looking for a pore refining and correcting primer then this Clinique Pore Refining Solution Invisible Primer is a great pick. This brightening primer feels smooth on the skin and reduces the visibility of pores by up to 50%. Plus, it provides a rich and natural matte finish, which lasts for up to 8 hours without smear.
Pros
Sweat and humidity-resistant
Available in 2 shades for different skin tones
Buildable coverage
Oil-free and lightweight
Perfect for concealing large pores.
Cons
May leave a white residue on the skin.
Price at the time of publication: $25.75
Pros
Lightweight
Non-greasy
Long-lasting hydration
Shine-free finish
Suitable for all skin types
Cons
Doesn't give much coverage
Price at the time of publication: $8.37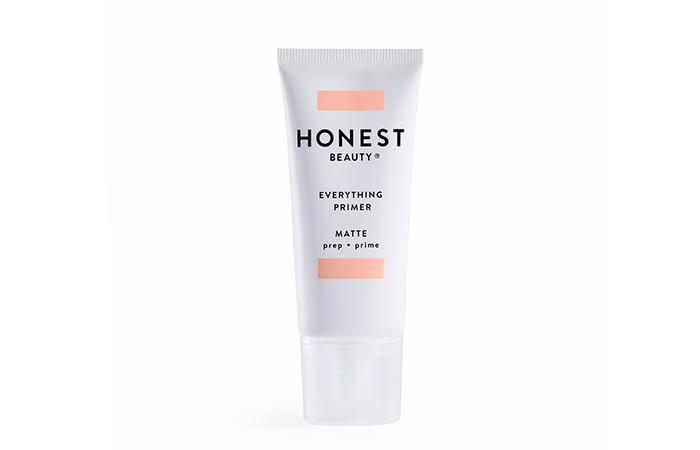 This premium water-based primer is infused with micronized bamboo powder that helps eliminate skin imperfections and shrinks large pores. The primer leaves your skin with a matte finish and an even-toned look. Irrespective of your skin type, its oil-free formula controls the release of oil and prevents your skin from getting dry. 
Pros
Long-lasting coverage
Prepares and nourishes the skin for makeup
Free from parabens, synthetic fragrances, and phthalates
Cruelty-free product
Skin-friendly and dermatologist-tested
Cons
May not work for acne-prone skin.
Not suitable for dry skin.
Price at the time of publication: $20.85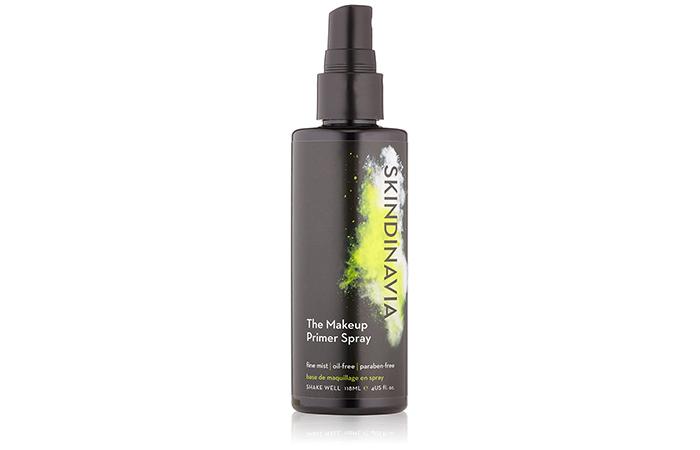 Here is a silicone-free, water-based primer that easily blends with the skin and creates a smooth canvas for an even makeup application. This multi-tasking primer minimizes  the appearance of pores and signs of aging, such as fine lines, wrinkles, and dryness. Its versatile and hydrating formula offers instant nourishment and lifts the skin. The primer controls excess oil production and keeps your makeup fresh throughout the day. The product is purely vegan and free from parabens.
Pros
Best for dry, irritated, and dehydrated skin
Works well with water-based makeup products
Holds makeup for up to 16 hours
Prevents makeup from creasing
Heat-resistant and waterproof
Cons
May not work with silicone-based makeup products.
Price at the time of publication: $30.09
Pros
Lightweight
Non-greasy formula
Matte, soft-focus finish
Water-based formula
Non-comedogenic
Dermatologist tested
Cons
May not be suitable for sensitive skin
Pros
Phthalate-free
Paraben-free
Cruelty-free
Vegan
Lightweight
Gentle formula
Cons
None
Price at the time of publication: $8.37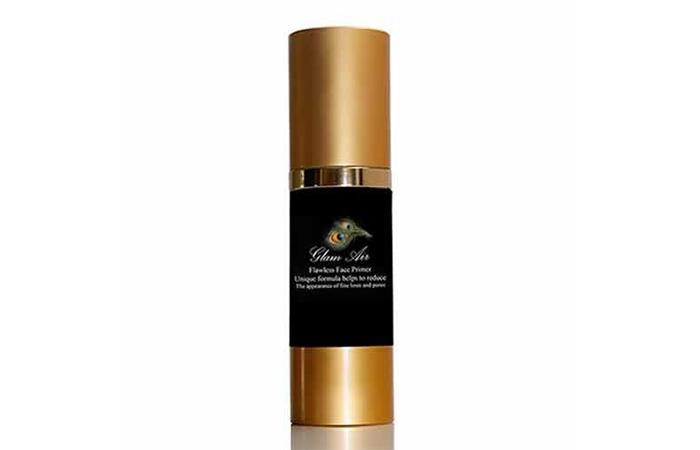 With this primer, your skin will look airbrushed and smooth within minutes! This vitamin E and minerals enriched matte primer effectively covers brown spots, blemishes, pores, fine lines, and uneven skin tone. The best thing about this primer is that it holds your makeup for up to 24 hours without smearing or fading, regardless of your skin type.
Pros
Offers youthful glow
Heat and humidity-resistant
Oil-free and alcohol-free formula
Prevents the skin from drying out
Cons
The spray may get clogged.
Price at the time of publication: $9.95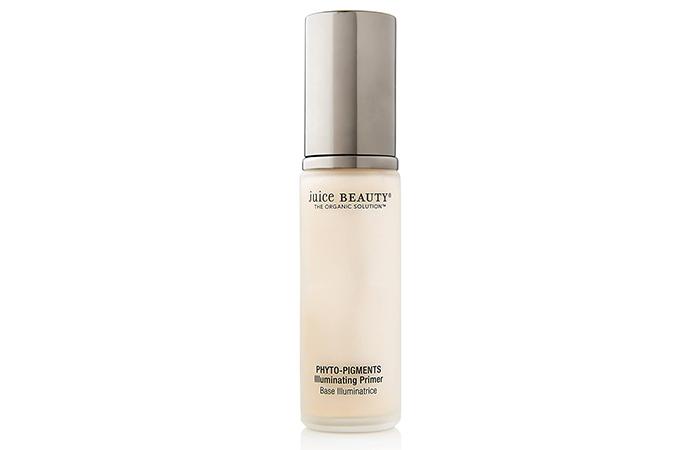 For illuminating radiance and perfect-looking makeup, this is the primer you need. This primer is infused with phyto-pigments for making your skin glow from within and is suitable for all skin types. The primer is lightweight and is formulated without oil and silicones. Plus, it has coconut alkanes, organic base of botanical juices, and antioxidants to offer a natural and youthful glow to your skin.
Pros
Controls oil production
Perfect for all skin types
Hides skin imperfections
Blurs wrinkles and fine lines
Antioxidant protection with vitamin C & E.
Cons
May not be completely waterproof
Price at the time of publication: $36.0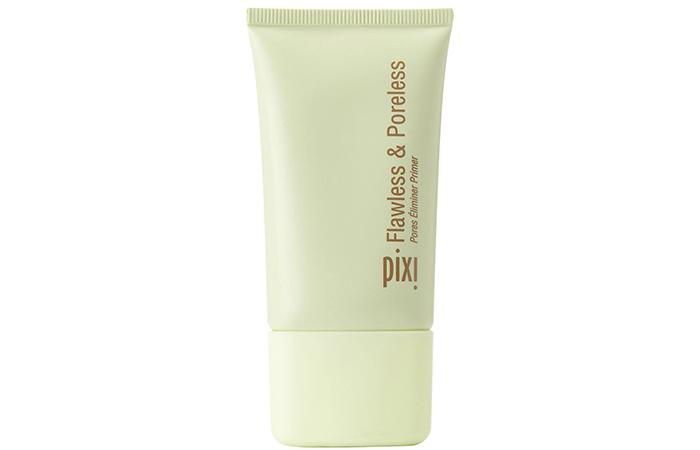 Grab this Flawless Primer by Pixi and create a flawless base for makeup. The primer is formulated to prepare the skin while reducing the appearance of wrinkles and lines. The primer controls breakouts and makes the makeup last over 12-16 hours without creasing or melting. Made using skin-friendly ingredients, this primer is great for everyday use and can be used with or without foundation.
Pros
Easy to apply
Feels lightweight and airy
Hides blemishes and hyperpigmentation
Works as a moisturizer
Preserves coverage
Cons
It may sting a little on sensitive skin.
Price at the time of publication: $8.36
Now that we have discussed some of the best water-based primers available, it's time to guide you about the ways of choosing the best water-based primer according to your skin type and condition.
How To Choose Water-Based Primer
Long-lasting 
The primary purpose of a water-based primer is to hydrate the skin and offer a long-lasting base to hold the makeup. A water-based primer should ideally hold the makeup for 12-16 hours without losing color or fading. For hydrating the skin, certain primers are infused with coconut water, vitamin E, antioxidants, aloe, and such ingredients that rejuvenate your skin.
Skin-friendly 
Most primers are dermatologist-tested and sensitive skin-friendly. If you have skin-related issues, look for primers that are allergy-tested. If you live in a humid area, pick a water-based primer that is humidity-resistant. These primers are oil-free and also prevent breakouts.
Variety 
If you are looking for a multipurpose primer, there are plenty of options that offer anti-aging benefits and cover a range of skin issues like blemishes, pores, wrinkles, fine lines, etc.
Thus, from nourishing primers to skin-friendly primers, there are ample variations to choose from, according to your skin condition and type.
How Does A Water-Based Primer Work
Water-based primers are hydrating and are composed of ingredients that condition dry and dehydrated skin. These primers are free from oil and silicone. Most primers get absorbed easily in the skin while masking skin imperfections and pores. Water-based primers establish a smooth and even layer on your skin so that it holds makeup for a longer period. Also, because water-based primers are oil-free, they won't clog the pores or cause breakouts.
How Long Does Water Base Primer Last
A water-based primer generally lasts for 12-16 hours, but some waterproof primers may last for up to 18-24 hours. Water-based primers are engineered to last longer than the regular primers without smearing or fading the makeup.
Why Trust StyleCraze?
Srijani Roy Chowdhury is a makeup enthusiast with a passion for unearthing only the best makeup products. She has prepared this list of the best water-based primers. After perusing through many product reviews, Chaitra recommends these products because of their skin care benefits. These products also contain active, non-comedogenic ingredients.
Frequently Asked Questions
Which is better: silicone-based or water-based primers?
As the name suggests, the silicone-based primers are made using silicone and have a vaseline-like sticky texture. On the other hand, water-based primers are water-based and have a thin consistency. Both silicone and water-based primers blur fine lines and shrink the pores, but due to the consistency of silicone-based primers, sometimes it may cause clogged pores and breakouts. Especially for people with oily or acne-prone skin, silicone-based primer may not work. Thus, if you have dry, dehydrated or sensitive skin, water-based silicone free primer will hydrate and smoothen your skin without clogging pores or feeling oily.
What can you expect from water-based primers?
Water-based primers do not contain oil or silicone, which means that it feels smooth and light on the skin. These primers are hydrating, highly absorbent, long-lasting, and resistant to humidity.
Why should you go for water-based primers?
For those who like a natural look or for those who wish to rock a high-drama makeup look, water-based primer is the best option. This is because a water-based primer offers a natural look and feels like second skin. It hides imperfections and makes the skin look flawless. Plus, it can easily hold the makeup for hours without fading.
Should you use water-based primer with water-based foundation?
Yes, water-based primers work well with water-based foundations. This product duo is also recommended since using two different bases can make your overall makeup appear extremely uneven and gray.
How can you tell if a product is water-based?
You can easily tell if a product is water-based by checking its ingredients list. If 'water' is added as an ingredient, the product is water-based. Also, if the list includes anything made of water, such as aloe vera or tea, the product is water-based.
What is the difference between an oil-based and water-based primer?
The major difference between an oil-based and water-based primer is that the former takes longer to penetrate into the skin due to its concentration. Oil-based primers can also feel heavy and sticky on the skin. On the other hand, your skin would not feel too greasy after applying water-based primer. It also blends into your skin easily without clogging pores or looking cakey.