13 Best Primers For Textured Skin To Minimize Pores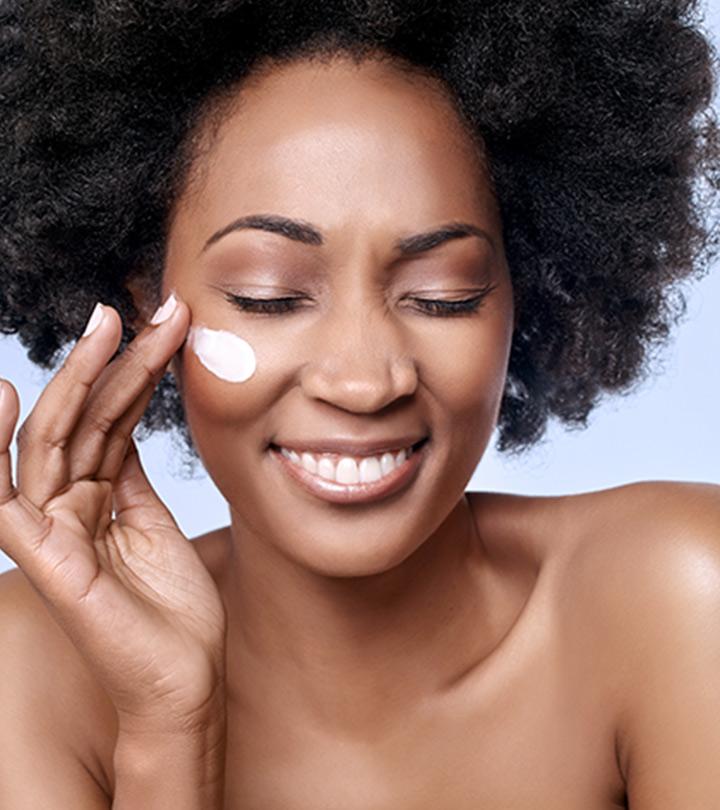 Primers are a great way to make your makeup look flawless. They help to keep the makeup effortless and long-lasting. But with textured skin, it is difficult to get even makeup with a generic primer. This is why you need the best primer for textured skin. These primers create a smooth canvas for applying a foundation. They fill the creases, spread evenly, hide pores, and tackle patches. Such primers have lightweight formulae. They are also hydrating and nourishing to the skin. Primers for textured skin also help hide aging signs, mattify and hydrate the skin, and make you look fresh.
If you find it difficult to choose a primer that would transform your textured skin, you are at the right place. This listicle contains the 13 best primers that would make your textured skin look flawless and beautiful! Scroll down and pick one that you like the most!
13 Best Primers For Textured Skin With Large Pores And Fine Lines
Wish to get a salon-quality look with concealed pores and a smooth surface? Try this pore perfecting primer that will leave your skin flawless, beautiful, and spotless. It is a lightweight formula that offers even coverage and conceals all your pores, evens out complexion, and masks wrinkles. Infused with green tea extract, this primer is nourishing for the skin and rejuvenates it for long-lasting makeup. It also contains soluble collagen, which is responsible for levelling up skin moisture and enhancing skin elasticity. By simply applying a thin layer of this primer, you can create a perfect base in a few seconds. If you need further convincing, check this YouTuber's review out.
Pro
Energizes skin
Melting texture
Acts as a makeup booster
Infused with soluble collagen
Cons
It is a huge task for people with oily skin to keep their skin oil-free and ready for makeup. Bareminerals brings to you this prime time foundation primer that keeps your skin looking fresh and healthy. From covering pores and fine lines to reducing excess oil, this skin-perfecting primer makes your skin makeup-ready, instantly. Loaded with vitamin C and plant extracts, the formula is nourishing for the skin. It glides evenly on the skin, covering uneven textures and rough patches perfectly well. The product feels smooth with no stickiness and so is a popular choice.
Pro
No irritants
Travel-friendly
Soothes skin
Free of preservatives
Cons
Some may not like its runny consistency

The POREfessional Pro Balm is designed to even out rough patches and fine lines. It has a silky formula that reduces the appearance of pores and makes skin smoother than ever. The no oil formula is rare and effective. It helps in keeping your makeup locked for long durations. With the goodness of vitamin E, you can expect this primer to soothe and protect your skin. Apply this primer to clean, moisturized skin, and you will be amazed with the skin appearance that it provides.
Pro
Blends easily
For all skin types
Lightweight balm
Translucent formula
Cons
Might not suit those with oily and acne-prone skin
When your skin feels dehydrated and you just can't seem to create that perfect, smooth makeup base, this is the product you need. It has the goodness of apples, royal jelly, and coconut alkanes that help in maintaining a youthful glow on your skin. It minimizes the appearance of pores, which otherwise stand in the way of creating a flawless makeup base. This unique formula helps prevent trans-epidermal water loss, brightens skin, and adds a natural radiance. You can even attain a youthful appearance with the regular use of this ultra-hydrating primer.
Pro
Cruelty-free
Healthy for skin
Gives a skin firming effect
Helps create long-lasting makeup base
Cons
This Age Smart perfecting primer from Dermalogica is a dream come true when it comes to prepping your skin for makeup and adding a slight tint of radiance. Made with soy protein, it feels like a velvety smooth cream that covers fine lines and reduces the visibility of pores. This 3-in-1 skin primer helps you tackle the signs of aging while offering UV protection. It acts as a makeup primer, sunscreen, and an anti-aging treatment. Infused with pearl powder and earth minerals, this primer helps your makeup last long and keeps up the skin firmness. The formula is buildable and can be worn alone or underneath makeup. 
Pro
Gluten-free
Vegetarian
Paraben-free
Cruelty-free
Cons
Some may not like its thick consistency
The Monica Ann Beauty Dual-Action Primer is your one-stop solution for large pores, wrinkles, fine lines, uneven complexion, and rough patches. This unique formula contains vitamin C and hyaluronic acid that work together in enhancing skin quality and inducing a youthful glow. Formulated to provide translucent matte coverage, this primer feels ultra soft and silky. This face primer has skincare ingredients that not just make your skin makeup routine ready, but also takes care of the skin and enhances its natural appearance. It serves as a perfectly blendable primer that spreads seamlessly under makeup and holds your makeup in place all day and night long.
Pro
24-hr staying power
Lightweight formula
Adds a long-lasting glow
Keeps skin hydrated
Suitable for combination skin
Cons
Slightly strong fragrance
A makeup primer like this one enhances your skin's appearance, neutralizes skin tone, and blurs pores. It uplifts the craft of makeup by providing a perfect makeup base for it to stand out. Infused with natural ingredients like jojoba oil and shea butter, this primer tackles unwanted skin oils, and lends a beautiful matte shine. Ideal for all skin types, this formula has high-grade silicone, which makes it buildable and smoothes out the skin texture.
Pro
Moisturizes
Cruelty-free
Gluten-free
Paraben-free
Vegan-friendly
Rejuvenates skin
Cons
Some may find the consistency runny
Have you ever heard that a primer can make your foundation look good? If not, use this primer and you'll be telling people the same. It is the perfect primer that is infused with a triple blurring complex that minimizes the appearance of pores, wrinkles, and fine lines. Due to its silky, lightweight feel, there is no cakiness and you get a smooth makeup base to make your foundation stand out. This oil-free primer has a balance of special emollients that enhance the skin texture and help you increase the longevity of your foundation. It keeps your makeup looking fresh while controlling shine with the help of its hollow silica beads. You may also mix it with your foundation if you want.
Pro
Regulates skin moisture
Keeps the skin shine-free
Light-diffusing technology
Non-comedogenic formula
Cons
When you wish to pull off the perfect look all night long, you surely need a powerful primer like this one from Urban Decay to keep your makeup in place. Owing to its weightlessness, long staying power, and silky-soft finish, it is ideal for prepping your skin for a smooth makeup base. If you have dry skin, this primer is ideal as it offers deep hydration qualities. It gives a beautiful sheen to your face while keeping it smooth through the night. By simply applying it all over the skin with a brush, sponge or fingertips, you can evenly blend the formula.
Pro
Vegan
Cruelty-free
Easy to use
Ideal travel-size
Cons
May not suit all skin tones
The Murad Invisiblur primer is a multifunctional product that shields your skin against the harmful rays of the sun, improves skin texture, and fights the signs of aging. It is a velvety smooth formula that blurs out pores and helps you attain fully-prepped skin for makeup. One of its unique features is that it can help your makeup stay put for around 12 hours. Infused with mushroom peptides and soft-focus complex, this primer is literally invisible when gliding over the skin. Mushroom peptides are known for their anti-aging powers and enhance skin elasticity and resilience. The Soft-Focus Complex, on the other hand, works on pores, uneven skin tone and texture, and fine lines. Altogether, this is one of the best primers for textured skin and is also great for moisturizing the skin, thus, making it look flawless.
Pro
Gluten-free
Paraben-free
No mineral oil
Non-comedogenic
Cons
This is a multifunctional skin primer. As the name suggests, it lends a beautiful sun-like glow to the face while prepping the skin for long-lasting makeup. The product is also great for keeping the skin moisturized. Infused with active ingredients like aloe leaf extract, althea rosea flower extract, African walnut oil, and niacinamide, the primer stands out as a super rejuvenating skin care product. It is tested for sensitivity and irritation and can be used by people with sensitive skin. You can rely on this primer for brightening and skin correction along with sun protection as it contains SPF 30.
Pro
Easy to use
Hypoallergenic
Thin consistency
Suits all skin types
Cons
Some may not like the tint
It is a necessity for people who have oily skin to invest in an oil-free mattifying primer. This one from Smash box is one such primer that doesn't make your face look oily and greasy. Formulated with oil-control ingredients, this primer regulates oil and lends a beautiful mattifying shine that lasts on your face all day long. The formula is water-resistant and glides beautifully on the skin, giving a soft, even finish. Another advantage of using this primer is that it blurs pores and preps your skin for makeup. The primer eliminates the need to beautify your photos with a filter by making your skin picture perfect. You can use this primer to make your makeup last for hours without making your skin cakey or oily.
Pro
Paraben-free
Phthalate-free
Fragrance-free
Ophthalmologist tested
Controls oil for around 8 hours
Cons
Some may not like its odor
When you wish to experiment with a new makeup product because you are sick and tired of your old products, you should immediately reach out for this one. Algenist's Pore Corrector Anti-Ageing Primer is an all-time favorite primer for those who wish to not only conceal the signs of aging but also improve skin texture. This formula contains alguronic acid with 7 other powerful ingredients that help blur pores and fine lines. It has a silky formula that glides evenly all over the skin and reduces flakiness. The skin looks more youthful and supple with the regular use of this primer.
Pro
No sulfates
Paraben-free
Improves skin tone
Satin-soft finish
Boosts the staying power of makeup
Suitable for acne-prone skin
Cons
So, these are the best primers for textured skin that you can use to pull off a perfect makeup look. Read the points given below to get help in choosing a better product.
How To Choose The Best Primer For Textured Skin?
A good-quality primer has a blendable formula that evenly spreads on the skin and does not form any patches. It is always suggested to opt for a primer that is lightweight, thin, and settles well on the skin. Primers that offer seamless coverage are highly preferred for concealing enlarged pores and fine lines.
The finish provided by a primer decides your entire makeup look. For example, matte finish primers are less oily and give a soft finish. Primers with satin-silky finish tend to cover flaky areas on the face properly. These are highly suggested for dry skin.
Skin type and ingredients
 If you have oily skin, primers that do not contain oils are highly suggested. For those with dry skin, primers that contain hyaluronic acid for deep hydrating effect are considered good. If you are dealing with aging skin, always opt for a primer with ingredients like vitamin E, aloe vera, green tea extracts, and other botanical extracts. Such ingredients are nourishing for the skin and help in maintaining a youthful look.
How To Cover Up Textured Skin With A Primer?
Clean your face properly and then moisturize.
Take a decent amount of primer and apply it all over the skin.
Blend the product properly with your fingers.
Using circular motions, cover the textured areas on the face.
Apply foundation once the primer is dry.
Mistakes You Might Be Making While Applying Primer On Textured Skin

Generally, people tend to apply a primer with their hands, which is actually the right way to use a primer. If you use a makeup brush or sponge to apply a primer, you might be applying it wrong.
While moisturizing the skin is an essential part, people generally skip this step and head on to directly applying makeup after primer. Skipping moisturizer is surely not a wise decision.
People tend to apply very little primer on the skin. This results in uneven blending of the product which definitely does not go well for long-lasting makeup.
If you are someone who heads on to priming the face without cleansing, then you really need to stop doing it. Always clean your face with a good face wash before applying a primer or your face can be prone to acne or other skin issues.
If you want a smooth base for your makeup, primers are essential. But the regular primers do not work on textured skin. Hence the best primers for textured skin are what you need. They are the magic potions that help your makeup to last longer. They blur out the imperfections on the skin and help you to achieve a flawless look with a dewy glow. The products mentioned in our list rejuvenate the skin and prepare it for makeup. Most of them are devoid of harsh chemicals and blend easily into the skin. Some of them also offer a skin firming effect while the others ensure a lasting glow. Consider factors like quality, ingredients, skin type, and finish before investing in a primer. Also, steer clear of products that have a runny consistency.
Why Trust StyleCraze?
The author, Chaitra Krishnan, is passionate about makeup and loves exploring makeup products that help create quintessential looks. She uses her fervent analytical skills to collate product lists that her readers can use daily. Here, she has compiled a list of the best primers for textured skin that provides a smooth base for foundation application. Chaitra has scrutinized many consumer reviews and makeup expert opinions to handpick the abovementioned products. These lightweight, hydrating primers mask pores and creases to help you get a perfect makeup look.
Frequently Asked Questions
Can I use moisturizer instead of a primer?
You can use a moisturizer instead of a primer, though the role of a primer is different from that of a moisturizer.
Can I apply foundation on my face without using primer first?
Yes, you can directly apply foundation on your face without using primer first, but the result will not be as good as with a primer on.
How important is primer if you're going to use a full face of makeup?
A primer is very important if you're going to put on a full face of makeup. It blurs out pores which if not cared for, can make your makeup look patchy and uneven.
Recommended Articles
The following two tabs change content below.