Beautify Your Eyes With The 11 Best tarte Eyeshadow Palettes Of 2023!
Pick from tarte's wide range of eyeshadow palettes to serve the most glam eye makeup.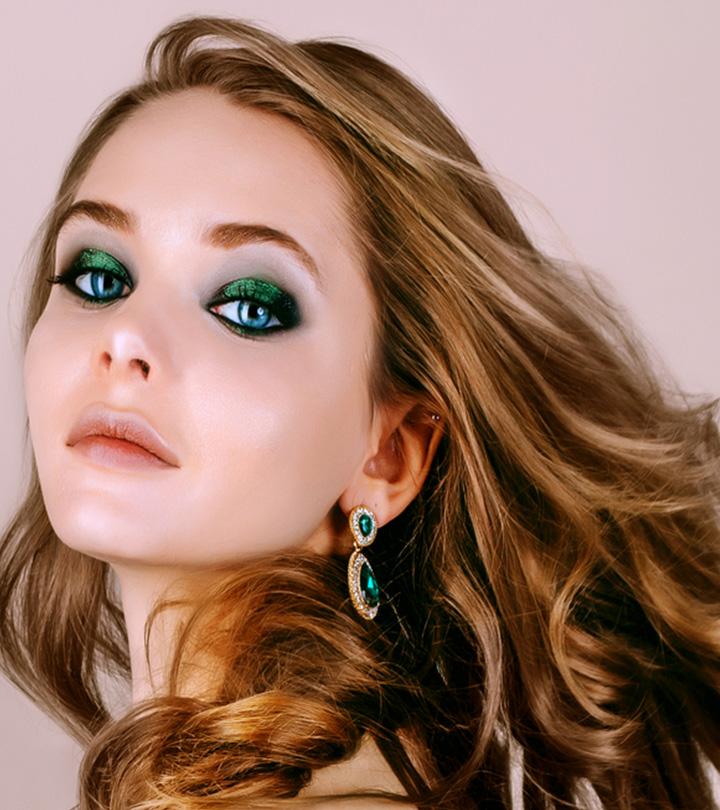 It's not an easy job to find perfect cosmetics. More so when you're looking for specific products, like the best of the best Tarte eyeshadow pallets. People buy these because the brand offers high pigmentation and also a crease-free and buildable look after wearing them. So, if you've been let down by other low-quality eyeshadows, you might have just found the right brand. These are non-patchy and durable, making them a perfect pick for an event or a function that goes on for hours together. Do you know what is the best part? These are dermatologist-tested products and suit all skin types. Pick up these shades and up your glamor game.
Moreover, you must have heard that Tarte makes natural products. And they also offer a wide range of textures to their products, making the hunt less monotonous, while giving you more options. Check out our curated list of the best Tarte pallets of eyeshadows so that you know about the various options available, making your pick easier than before. Scroll down to take a closer look at our favorite Tarte pallets.
Top Picks
11 Best tarte Eyeshadow Palettes Of 2023
Pros
Matte finish
Ideal for oily skin
Easy to blend
Can be used as an eyeliner
Cons
It might have a slightly sweet smell.
Price at the time of publication: $36.0
Pros
Ideal for day and night
Smells great
Beautiful texture
Easy to blend
Cons
The tarte clay eyeshadow palette might be fragile.
Price at the time of publication: $25.72
Pros
Crease free
Creamy texture
Not excessively sparkly
Unscented
Cons
Might not suit darker skin.
Price at the time of publication: $28.5
Pros
High pigmentation
Subtle
Exceptional quality
Cons
The eyeshadow palette might break easily hence should be handled well.
Price at the time of publication: $34.98
This one is for all the chocolate lovers! Get a plethora of compliments with the tarteist Pro Eyeshadow Palette. The palette does wonders on all skin tones and never fails you from getting flattering comments. The tarte pro eyeshadow has a pleasant smell and makes your skin smell like chocolate! The product is easy to blend and offers incredible pigmentation. It is ideal for day and night and has a long-lasting effect too. 
Pros
Highly blendable
Shimmery not dewy
Amazing scent
Cons
The tarteist eye palette might be damaged.
Price at the time of publication: $90.0
Pros
Ideal for all skin types
Easy to blend
Highly buildable
Dermatologically tested
Cons
The tartelette eye palette might not be highly pigmented.
The tarte Clay Play face shaping palette not only works well for the eyes but does wonders to your entire face as well. The palette comprises shades that contour, highlight, and create shadows on your entire face. It acts as a great bronzer for those with fair skin. The fine-tipped brush that comes along with the palette allows you to beautify your eyes with the shade of your choice in a smooth manner. The colors have the ideal amount of pigmentation and can be used in various ways. Get a flawless look with the best eyeshadow palette you will ever find. 
Pros
Blends well
Great texture
Smells fantastic
Crease-free 
Cons
Has only neutral shades and is not ideal for creating a dramatic look.
Price at the time of publication: $35.11
Pros
Stays all-day
Easy to apply
Good pigmentation
Blendable
Cons
Shades may differ from those in the image.
Price at the time of publication: $24.99
The tarte Wonderglam eyeshadow palette features 24 shades and is present in matte shadow and metallic finishes. The palette also has few shades in glitters. The set includes a double-ended shadow brush that helps create glamorous looks. It enables you to make the flawless look that you wish to have for an event. The palette is also the perfect gift for those who love the shadow look. 
Pros
24 shades
3 different textures
Easy to use
Cons
The eyeshadow might be a bit chalky.
Price at the time of publication: $55.0
Pros
Easy to blend
Super creamy
Durable
Strong pigment
Cons
The eyeshadow palette might break if not handled with care.
Price at the time of publication: $43.9
The tarte Rainforest of the Sea EyeShadow Palette Volume II includes shades that are crease-free and are known to last for long. The palette consists of four mattes and four lustrous colors that can be worn wet or dry. The tarte eyeshadow palette comes in beautiful packaging and is suitable for its quality and quantity.
Pros
Crease free
Long-lasting
Soft and creamy shimmers
Lightweight
Cons
The palette may have too much shimmer and very little matte.
Price at the time of publication: $94.99
It is essential to know the right product for you but it's more important to know how to make use of the product you buy to get better results.
How Do I Choose An Eyeshadow Palette
Type of eyeshadow: Before you pick a palette for yourself, you need to check the kind of texture and type of palette. There are different textures, such as matte, cream, mineral, metallic, and shimmer. Matte eyeshadows have no sparkle or shine; it is flat and lasts for long. It is ideal for those with oily skin. Mineral eyeshadows are suitable for sensitive and allergy-prone skin. It is made up of natural minerals. Cream eyeshadows are ideal for those with dry skin and hold on for long. Metallic and shimmer eyeshadows are the best for all your party events.
A shade that compliments the eye color: We match all the other cosmetics with our skin tone, in the same manner, we must match our palette with the color of the eyes. Each eye color has a complementary eyeshadow shade that makes the eyes look even more beautiful.
A nude palette for beginners: If you are new to the concept of using eyeshadows, then utilising a nude palette is the best option. It will help you decide the color that looks best on you. It will also help you understand which color should be applied to the crease and which one goes on the eyelid and brow bone.
Budget: You need to predetermine how much you are willing to spend on your eyeshadow palette and accordingly look for the beauty products. You must also ensure that the product offers what you expect, at the rate you are about to purchase.
Quality over quantity: Many a time we get attracted to an offer that says that you can now purchase a product that has 50 shades in one, at a reasonable price. What we fail to understand is that even though you get a lot of shades, it makes no sense because it might not match your taste and the product might not offer proper pigmentation. Select the palette only if it has the shade you use. Don't purchase something if it has only 1-2 shades of your choice.
Get a palette chart: The palette chart will act as a guide to tell you where and how to apply the eyeshadow in your new palette!
How Do You Use tarte Eyeshadow Palette
Start by applying a primer to your face.
Then apply a light shade close to your skin color on your eyelids.
Then apply the same shade to your brow bone.
Make a transition color by mixing two shades and apply it to your crease.
Make a winged like look using a stiff brush to give a shadow-like appearance.
Blend the colors well to give an even look.
Why Trust Stylecraze?
Chaitra Krishnan, the author of this article, is a makeup enthusiast and her heart beats the loudest for eye makeup. She is a die-hard fan of eye makeup palettes, with her all-time favorites being the ones by Tarte. She sifted hundreds of user reviews on multiple online forums and researched the colors' utility in the palettes before curating this list of the best Tarte eye palettes for her readers. The shortlisted palettes offer a variety of shades that suit most skin tones, beautify your eyes, and cover temporary imperfections.
Frequently Asked Questions
Which Tarte palette is the best for blue eyes?
Gold, ivory, and peach go really well with blue eyes. The blend of matte and shimmer colors in the Tartelette Amazonian Clay Matte Palette makes the eyes look strikingly gorgeous.
Do Tarte palettes contain talc?
Yes, Tarte palettes have talc in their formulas.
Is Tarte a clean makeup brand?
Yes. Tarte uses natural ingredients in its products. It's cruelty-free and gluten-free and made without harmful ingredients such as parabens, mineral oil, triclosan, phthalates, or sulfates.
Can you get Tarte eyeshadows with a single shade only?
No. Most Tarte eyeshadows come in gorgeous color palettes. There are very few shades that come as a single color. However, you can find some eyeshadow palettes with just a few nude shades as well.
Is Tarte a vegan brand?
No, Tarte isn't entirely a vegan brand as it uses ingredients such as carmine and honey. However, it does have a vegan range of products which contains a big selection of its products.