11 Best Taupe Eyeshadow That Everyone Is Talking About In 2023
Give your eyes a natural, bold finish with these top-quality taupe eyeshadows.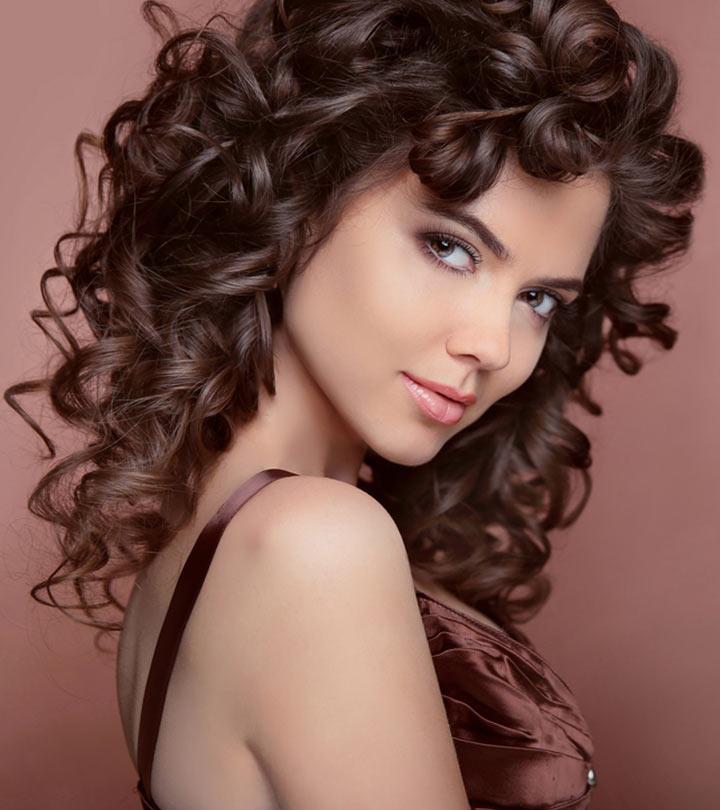 There is something about wearing the best taupe eyeshadow that transforms your looks instantly. These eyeshadows are available in shades of grey and brown that add the right amount of depth to your eyes while you wear them to everyday places. While they were discarded earlier for being too meek, it is exactly what your eyes need now. With more people going for a no-makeup look, these are the perfect shades to embrace for getting the natural finish you are opting for. These shades are also getting more popular among amateurs and beginners for making their eyes more alluring. So ready to get the perfect smoky eyes with the right shade? If you feel overwhelmed by the numerous options online, we are here to help you choose the best. Go through these 11 shades of taupe eyeshadows that will keep your eye makeup picture perfect always.
Top 11 Best Taupe Eyeshadow That Are Truly Gorgeous
Julep 101 Crème to Powder Eyeshadow is a waterproof eyeshadow stick that offers a shimmer look to your eyes. The formula is enriched with vitamins C and E, thus helping with skincare. It is easy to blend and can stay for long hours on your eyes. The color is a hybrid of metallic, brown-gray taupe color with an added sheen to it. Julep 101 Crème to Powder eyeshadow is one of the best taupe eyeshadows as it comes in easy-to-apply stick form. On one side of the stick is the eyeshadow; while on the other is the spongy smudger which can be used for blending. The formula is creamy and thus does not require any brush. Learn more about the product in this video.
Pros
Easy to blend
Crème formula for long-lasting coverage
Travel-friendly packaging
Nourishing formula
Cons
Might be prone to wearing off easily.
Price at the time of publication: $16
Do not be confused by its name! This is a single shade eyeshadow with a sponge applicator and not an eyeshadow kit. The eyeshadow is loved for its silky and shiny formula. It can easily be used in combination with dark shades to create a holographic look. It comes along with a double-ended sponge stick for application. Since the formula is not creamy, it can even be used with the help of a fluffy brush. The shade is appropriate for both natural and intense eye looks. For those who wish to add a beige taupe shade to their eyes with a shimmery effect, this is the perfect shade for you.
Pros
Silky formula
Comes with a blending applicator
Great for all skin tones
Can be used for a natural sheen
Cons
Price at the time of publication: $2.49
L'Oréal Paris Infallible 24 HR Eyeshadow in the shade bronzed taupe is nothing less than a shiny light brown taupe shade for all time use. The formula is creamy smooth and glides on with a velvety finish. The metallic shine of this eyeshadow makes it a glam product that can be used to define your eyes beautifully. Unlike usual taupe eyeshadows which are more brown-gray in color, this eyeshadow lacks a gray tint which makes it apt for all skin tones. It is one of the best taupe eyeshadows that you can wear daily from dawn to dusk.
Pros
Crease-resistant
24-hour stay formula
Fade-resistant
Light powder-cream texture
Cons
Might show slight fallout on the skin
Price at the time of publication: $17.87
Want to try out more than one taupe eyeshadow in one go?? Well, 3:1 harmonic eyeshadows from the brand Studio Gear Cosmetics does the job for you. It has 3 different taupe shades for you all packed in one. The first shade is a light taupe cream eyeshadow, suitable for creating a base. The next one is a deep brown with a slight shine for highlighting the eyelids. The third shade is a combination of gray and brown, suitable for creating a crease. This is the best drugstore cream eyeshadow as the shades can even be used for contouring.
Pros
Easy to apply
Shine metallic finish
Gentle formula
Versatile product
Cons
Colors might not stay long
Price at the time of publication: $16
A beautiful taupe eyeshadow that suits all skin tones is what every makeup lover wants. Nothing matches this beautiful Warm Sand color that provides a soft, neutral look to the eyes. Since the color is not too dark, as is the case with most of the taupe eyeshadows, it can be used to set other eyeshadows and lend a smooth satin finish. Blending is also quite easy owing to the smooth finish. You can even use it as a replacement for the highlighter. Great for creating soft day looks.
Pros
Silky texture
Cruelty-free
Paraben-free
Light in weight
Cons
Color might be too dull for some people
Price at the time of publication: $13.99
A lovely taupe eyeshadow that blends beautifully, this is the ultimate choice of makeup professionals these days. It is popular for its super pigmented formula that lasts for up to 14 hours. This shadow comes in a shade that offers a natural look to your eyes. It is suitable for all those who prefer their eyes to be simpler rather than dramatic. This product stands out among the best taupe eyeshadows because of its rich texture and reasonable price.
Pros
Lasts long
Easy to glide
Provides a metallic finish
Ophthalmologist-tested
Cons
Might appear too shimmery for some people
Price at the time of publication: $14.76
In case you are looking for a matte taupe eyeshadow, then this one from Demure is a must-have. The eyeshadow is lightweight and highly-pigmented. Formulated using crushed minerals; it is free from additives and chemicals. It has gained significance as one of the best taupe eyeshadows because of its versatility. You get to create your own customized shade by mixing it with lip gloss or nail polish. Sounds cool, right?
Pros
Multi-faceted product
Organic composition
Cruelty-free
Easy to blend
Cons
Might not be suitable for sensitive skin
Price at the time of publication: $14.25
The name says it all! It is bright like the stars and has an intense metallic shine to it. All those who love to add a dash of glitter and glamour but want to keep the makeup look subtle will surely love this product. Suitable for all complexions, the powdery formula can be used in both wet and dry forms. This taupe shimmer eyeshadow is ideal for creating holographic smokey eyes.
Pros
Fairly-priced
Blends easily
Compact and travel-friendly
Triple-milled pressed powder
Cons
Might result in slight fallout
Price at the time of publication: $6
MAC is one of the best eyeshadow brands and needs no introduction. This eyeshadow is purple-gray in color and has a beautiful shimmer to it that is ideal for creating a look for the upcoming cocktail party! Apply this satin-smooth eyeshadow on the crease of your eyes with the help of a brush and blend it evenly. For a long-lasting finish, use a primer before applying the eye shadow. The best part about this eyeshadow is that it can be used both wet and dry. Wet your brush with a primer and then apply the shadow for a dramatic look or keep it subtle by using it dry. It is the best taupe eyeshadow palette.
Pros
Easy to blend
Dermatologist-tested
Safe for contact lens wearers
Ophthalmologist-tested
Cons
Price at the time of publication: $23.08
Give your eyes the sensational look of a diva with this eyeshadow from MODE. It is a matte, gray-brown shade that can be used in the crease of your eyes. Formulated with natural extracts like pink peony and Areni noir wine grape extracts, it offers an undeniably silky smooth finish. The product is best applied with a sponge applicator or a flat brush. You can easily blend it with other darker shades to get a seductive and glam look. This shade is one-of-a-kind and is suitable for makeup lovers looking for something distinctive.
Pros
Highly pigmented
Cruelty-free
Gluten-free
Smooth matte finish
Cons
May not suit all skin tones
Price at the time of publication: $22
Looking for a shade that is warm and completely matte in texture? If yes, then this eyeshadow from Anastasia Beverly Hills is the best taupe eyeshadow for you. It comes as a single eye shadow with an ultra-matte finish. The highly pigmented formula is perfect for creating a smooth base and helps in blending it seamlessly with other shades. This powder formula yields great results with zero fallout. Since the product blends easily, you can top it up with fine metallic shades to nail the metallic makeup trend. Try using it with a light hand during application as the product might go over the edge due to its high pigmented formula.
Pros
Rich pigmentation
High impact formula
Can be used with metallic shades
Compact and travel-friendly
Cons
Might not allow for application using carefree strokes
Price at the time of publication: $12
Let us now find out all there is to know about taupe eyeshadows and more!
All About Taupe Eyeshadow – A Buying Guide
What Color Is Taupe Eyeshadow?
Taupe eyeshadow is a beautiful shade that is loved for its variations. Taupe eyeshadows are the best eyeshadows for people who opt for minimal makeup. Since the taupe colors are usually a combination of purple-gray, gray-brown, beige, and shades of dark brown, people with different skin tones can easily experiment with them. It looks different on every person but surely draws attention to your eyes.
The broad range of taupe eyeshadows encompasses lighter shades like olive beige, soft gray, and darker shades like warmer brown, purple and gray.
How To Wear Taupe Eyeshadow
Here are few ways to wear a taupe eyeshadow for a stunning look:
Use lighter shades of taupe eyeshadow as your base color.
Apply a dark taupe eyeshadow on your eyelid and define your crease. Then blend it with a lighter shade like beige or golden for a holographic look.
Use your taupe eyeshadow with cool tones like icy pink, lavender, or mauve to bring out a rosy look.
Keep it simple with a single color taupe eyeshadow and go minimal.
Apply a warm taupe eyeshadow in the inner corners to shape the eyes and go ahead with two coats of mascara. Simple and you are good to go!
Highlight your eyes with a taupe shade and add shimmer over it for the ultimate glam look.
Go for the "no-makeup" look by applying a taupe eyeshadow on your lower lash line. Avoid any bold colors in this look.
Why Trust StyleCraze?
The author of this article, Chaitra Krishnan, is passionate about makeup and fashion. She has used her years of experience to compile this list of the best taupe eyeshadows that add depth to your eyes and help you achieve a natural no-makeup look. The above top favorites of the author have been listed through careful research of user reviews and feedback so you can make the best purchase.
Frequently Asked Questions
What is taupe eyeshadow?
Taupe eyeshadow is a gray-brown color that looks beautiful on the eyes.
Is taupe good for blue eyes?
Earthy tones like soft browns enhance blue eyes, and when paired with black eyeliner, they add definition to your eyes and drama to the look without looking overpowering.
Is taupe more brown or gray?
Taupe is a mix of dark gray-brown colors. It has the properties of brown and gray and shades suitable for different undertones. It can feel cooler with hints of green and warmer with hints of red.
Is taupe a cool or warm color?
Taupe is in both warm and cool colors. However, as the taupes appear cooler-toned to others, that does not mean they are cooler.
Is taupe a neutral color?
Yes. Taupe is a neutral shade between gray and brown on a spectrum. The color is comforting, simple, mature, and reliable. Taupes with hints of green or blue undertones reflect a cooler effect. On the other hand, when combined with hints of pink, red, or yellow undertone, taupes have a warm, welcoming effect.
Recommended Articles