9 Best Anastasia Palettes That Will Look Good On Your Eyes This 2021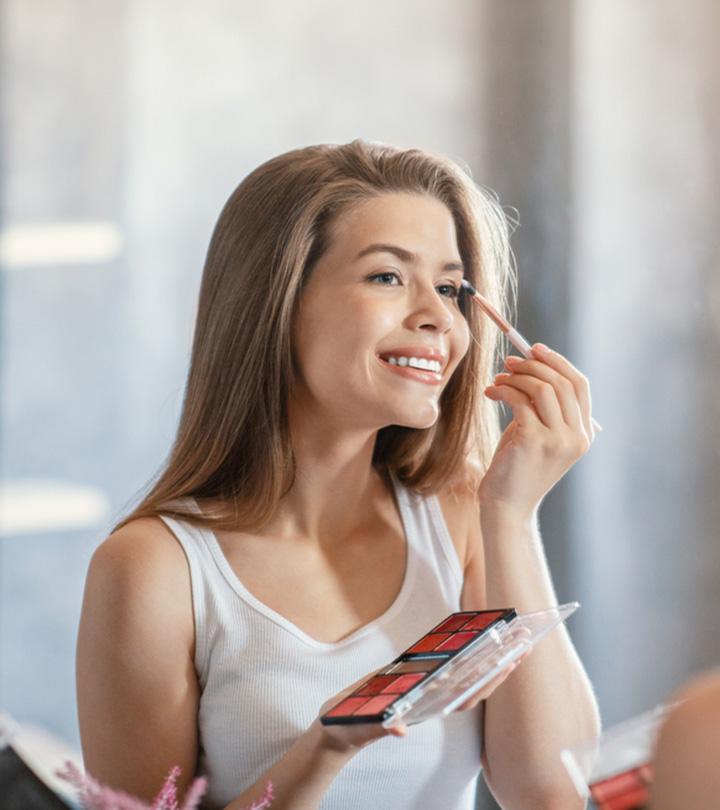 No matter how much you try, but your eyes are the first ones to express how tired and exhausted you are at the end of the day. The puffy eyes, the dark circles are more than enough to put your confidence down and to make you feel insecure before stepping out. The creases on your eyelids, the flaws under your eyes can all be concealed using the Anastasia Renaissance palette looks offered to you in a variety of shades. The high range in shades can help you try a new look every day hence prevent the possibility of a monotonous look.
The Anastasia Beverly Hills brow palette can help you uplift your brows by highlighting and making them look well-shaped. The Anastasia matte eyeshadow palette not only goes well on the eyelids but can also be used on the cheeks as blush. The eyeshadow palette offered is easy to blend and provides a shimmery finish as well. Here are the 9 best Anastasia Beverly Hills eyeshadow palettes that will beautify your eyes and promise to last for long as well. 
Top 9 Anastasia Eyeshadow Palettes In The Market
The Anastasia Beverly Hills Matte Palette consists of 3 highlighter shades along with 3 contour shades that reward your skin with shimmer and shine. The contour kit consists of cool and warm contour shades that match well with your skin tone at all times of the year. The Anastasia color palette has a finely milled powder formula that offers buildable coverage and is available in 2 different colorways that span the complexion spectrum. The new Anastasia eye palette has 3 highlighting shades offered help to brighten the skin, lift it, and correct the flaws whereas the 3 contouring shades help in sculpting, defining, and bronzing the skin.
Pros:
Shimmer finish
Buildable coverage
Available in 3 shades
Removable and refillable set 
Cons:
Get the Anastasia Beverly Hills Soft Glam Palette that comes in 14 shades that range from cold and warm mattes to shimmers. This palette offers shades in 9 ultra-matte shades and 5 metallic finishes that last all day. The palette consists of 14 eye shadow shades from soft neutrals to sparkly bright colors. This palette offers a pigmented formula that delivers a high color payoff with a buildable intensity as well hence ideal for everyday wear. It comes with a dual-ended brush and a mirror inside, thus making it travel-friendly.
Pros:
Buildable
Travel-friendly packaging
Full pigment formula 
Cons:
The Soft Glam Eyeshadow Palette might be delicate. 
This Anastasia Beverly palette consists of 4 shades of highlighting powder. The neutral shade range of the product is suitable for all. The all-in-one, sun-dipped glow kit is safe to use and has no harmful chemicals added to it. The fantastic pressed glitter shades offered by the Sun Dipped Glow kit consist of finely-milled illuminating powder which can be applied by dampening the brush, dry, or using a makeup sponge. It is the best product for highlighting the brows and is a perfect option to get the best post-holiday glow. 
Pros:
Vegan
Cruelty-free
Ideal for all skin tones 
Cons:
Might get cracked if not handled carefully
The Anastasia Beverly Hills Modern Renaissance Palette looks to give your eyes the subtle to dramatic appearance that many long to try. This eyeshadow is highly-pigmented and has an easy-to-blend formula that offers a versatile color. The palette offers full pigment formula that provides a high color payoff with buildable intensity. It comes with a dual-ended brush and a large mirror that makes it travel-friendly. It is an easy-to-carry product that comprises 14 eye shadow shades from neutral to an exciting pop of colors. It has 11 mattes, 2 metallics, and 1 satin finishes with buildable intensity. 
Pros:
Travel-friendly
Easy to blend
Highly pigmented
Cons:
The Anastasia makeup eyeshadow palette features 14 unique hues that range from bright mattes, bold shades and soft pastel metallics. The color ranges from cool and warm to create a different look each day. The Norvina eyeshadow palette comes with a mirror and a double-ended brush. The product is smooth to apply and has unique shades that offer great pigmentation to the skin. There are 7 mattes and 7 metallic finishes available that provide a blendable look to the face.
Pros:
Easy to blend
Double-ended brush
Full pigmentation
Can be used as a blush 
Cons:
Mirror might be fragile, thereby making it inconvenient to carry in your purse. 
The stunning shades offered by the Beverly Hills Anastasia palette highlights the face and leaves a beautiful glowing look as well. The best Anastasia eyeshadow palette provides a metallic lustre finish that highlights the face, eyes, and body. The Glow Kit consists of 6 shades of highlighting powder that features pearlescent luminosity and holographic pastel hues.
Pros:
Lightweight
Buildable coverage
Vegan
Cruelty-free 
Cons:
The palette might be delicate and the cake might get crushed. 
The Alyssa Edwards Anastasia eye palettes are easy to blend and promise to offer full pigmentation that delivers high color payoff. Its high buildable intensity makes it perfect for everyone, whether it's a beginner or a professional. The product has highly saturated colors in dazzling metallics and bold brights too. The palette Anastasia offers 14 shades created in collaboration with Alyssa Edward hence making the Anastasia Beverly Hills Alyssa Edwards Eyeshadow a limited-edition collection. 
Pros:
Buildable intensity
Blends easily
Full color look
Cons:
The mirror might be delicate.
The palette offered by Anastasia Beverly Hills provides a professional-grade palette that features 25 shades with a high-intensity payoff.  You can now get your favorite makeup look with the variety of pigmentation offered by this palette. The palette collection comes with a large mirror and a beautiful purple case that features the logo. These buttery Anastasia makeup palettes look just as good on your lids as they do in the pan. It has a huge palette with many choices to select from. It offers the best eyeshadow selection and pigmentation that can blow you away. 
Pros:
25 shades available
Highly pigmented
Cruelty-free
Vegan 
Cons:
The product might not smell great. 
The Master Palette by Mario comes with a collection of vibrant colors and can be applied very easily. Get the new Anastasia eyeshadow palette that has a velvety texture and lasts for long. The product offers amazing neutral shades that can lure you every time you wear it. This new palette is everything you need to get the look you've always wanted to try. 
Pros:
Great pigmentation
Easy to remove
Very light 
Cons:
The product might dry out soon. 
It is essential to know what is suitable for the skin and what shade of eyeshadow palette will look good on your skin tone. You must know how to apply the eyeshadow and what are the points to be considered when using the Anastasia eyeshadow palette. Here is a buying guide that will come in handy when you wear your eyeshadow.
Buying Guide For Best Anastasia Eyeshadow Palettes
How To Use Any Of The Eyeshadow Palettes By Anastasia Beverly Hills 
Prep your eyelids by using a primer
Take the shade you want and define your crease using a blending brush
Deepen the crease with a different shade using the blending brush
Diffuse the two colors
Bring the two shades down to the lower lash line and blend them
Use a setting spray to offer shimmer and long-lasting look
Complete your eye look by using a highlighter for brow bone and corner of the eyes, use mascara to complete the perfect eye look 
Here are some points to be considered before purchasing an eyeshadow palette:
Never miss a primer
Use the right tools to blend the shades.
Use the shade that matches your skin tone.
Set your lids and define your crease
Don't miss your lower lash line.
Make your inner corner pop.
Select the right eyeshadow
If you have always been a fan of eyeshadows and wish to get the perfect shade, then your search is over as the new Anastasia Beverly Hills eyeshadow palette brings to you the best you can ever find. The Anastasia Beverly Hills Limited Edition palettes offer a variety of shades that can highlight your brows and uplift your eyes. The palette has produced more than 15 eyeshadow palettes that can enhance the beauty of your eyes. The top 9 best Anastasia makeup palettes mentioned above will help you pick your personal favorite so that you can pull off any kind of eye makeup you wish to try.
Frequently Asked Questions
Is the Anastasia Sultry palette limited edition?
Yes, the Anastasia Sultry palette is the limited edition eyeshadow palette. The sultry Anastasia palette is an essential smokey eyeshadow palette that has 14 neutral and cool shades as well. Anastasia Beverly Hills Sultry eyeshadow palette offers incredible texture and pigmentation as well.
Is the Subculture palette being discontinued?
Anastasia Beverly Hills shared the unfortunate news of the Subculture Palette being discontinued. The Subculture palette has always stood out for its warm shades. We look forward to seeing Anastasia's new eyeshadow palette soon. Anastasia Subculture palette release date was 25th July and had become very popular amongst all.
How long does Anastasia eyeshadow last?
The creamy Palette of Anastasia Beverly Hills is said to last for 6 months due to its hydrating agents that provide moisture to the bacteria to live on. In comparison, powders can last for about 2 years. Change in smell, waxy build-up and discoloration are some of the indicators.
Is Anastasia Jeffree Star approved?
Not all Anastasia products are Jeffree Star approved, but they have approved few of them like the Norvina and ABH Riviera palette.
Does Anastasia test on animals?
The Anastasia Beverly Hills is cruelty-free, and hence no animals have been harmed while making the product. None of the Anastasia products is sold in the market if it requires animal testing. All products by Anastasia are cruelty-free, and none have been tested on animals by any party.
Recommended Articles:
The following two tabs change content below.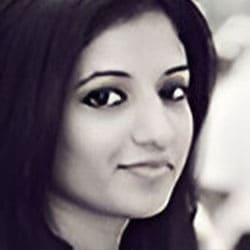 Chaitra is an extremely passionate writer and storyteller. She has a triple main Bachelor's degree in Journalism, Communicative English, and Economics and a Master's degree in Journalism and Mass Communication. She has more than three years of experience in content writing and editing and specializes in beauty, fashion, and lifestyle genres. Her background in journalism helps her guide her team in churning out fine content for the readers. When she's not editing or juggling tasks at work, she likes to daydream and stalk doggos on Instagram.