13 Best Lancome Moisturizers Reviews Of 2023
Keep your skin healthy and rejuvenated with this incredibly effective skincare product.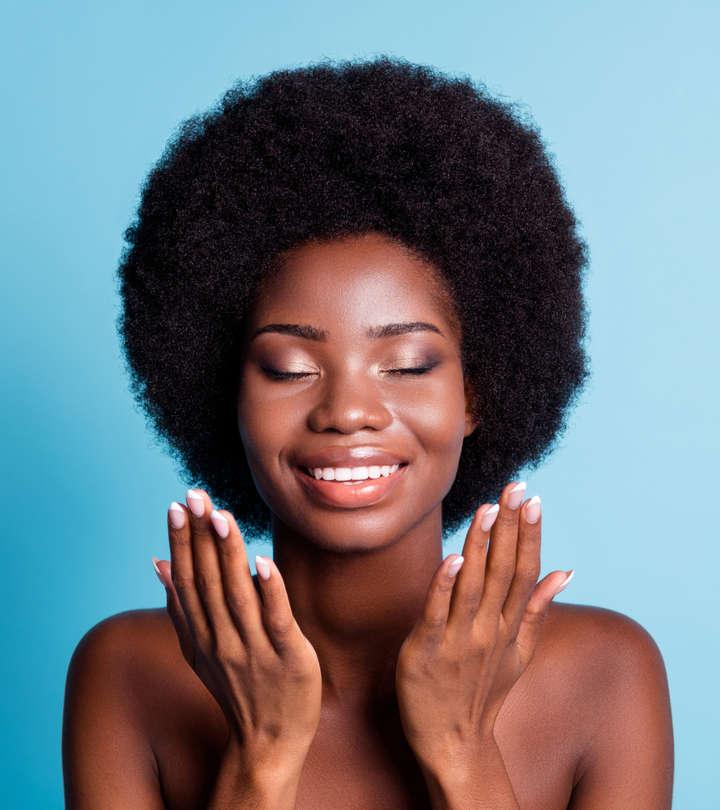 If you are looking for a moisturizer that will keep your skin radiant and soft, try the best Lancome moisturizer in the market. Lancome has been dominating the skincare industry for over 80 years, offering various fragrances, cosmetics, and skincare products that symbolize elegance and sophistication. If your skin decides not to cooperate and looks dull and tired, all you need is the right moisturizer. Lancome moisturizers contain natural ingredients like rose that helps in the regeneration of skin cells and keep your skin healthy! What sets Lancome apart from its competitors is that they have a product that caters to every skin type, tone, and demographic. So no matter what kind of skin you have, you'll get the correct moisturizing cream in Lancome. With more than 58 moisturizers in their product list, it can be a confusing ordeal.
Esthetician Annētta McBain quips, "Lancome has made its mark in the beauty world, and rightfully so. The quality and formulations have something for everyone. These moisturizers are sure to meet your needs. Happy shopping!"
All you have to do is look at this list of Lancome moisturizers and select the one that suits you best. Scroll down for more information.
Top Picks
Get Gorgeous Skin With The Top 13 Lancome Moisturizers
Pros
 Infused with honey and seed almond extract
 Contains hyaluronic acid
 Suitable for dry skin
 Hydrates and tones
 Removes impurities
Cons
Price at the time of publication: $21
Pros
 Hydrating
 Rejuvenating
 Provides broad-spectrum protection
 Travel friendly
Cons
 May cause an allergic reaction, in rare cases
Price at the time of publication: $45.99
Pros
 Safe for sensitive eyes
 Suitable for fine lines
 Soothing gel-like texture
 Provides brightening action
Cons
 May not be suitable for dry skin types
Price at the time of publication: $37.24
Pros
 No greasy residue
 Broad-spectrum SPF 30
 Dermatologist tested
 Suitable for normal to dry skin
Cons
 Texture may feel watered-down
Price at the time of publication: $62.5
Pros
 Reduces early signs of ages
 Tightens facial contours
 SPF 15 broad-spectrum protection
 Hydrating formula
Cons
 Must be paired with an added sunscreen for better sun protection
Price at the time of publication: $102.94
Pros
 Travel friendly
 Reduces fine lines and wrinkles
 Tightens and firms skin
 Retains moisture
Cons
 Not recommended for teenagers
Price at the time of publication: $59.99
Pros
 Multi-vitamin formula
 Helps with skin repair
 Absorbs quickly
 Suitable for all skin types
Cons
 The scent may be overpowering for some
Price at the time of publication: $99.99
Pros
 Contains centella asiatica extract
 It lasts for 12 hours
 No greasy residue
 Suitable for sensitive skin
Cons
 Some may not like the fragrance
Price at the time of publication: $49.8
Pros
 Suitable for mature skin
 Contains grand rose extracts
 Hydrating
 Quick absorbing
Cons
 Not recommended for acne-prone skin
Price at the time of publication: $128.95
Pros
 Offers broad-spectrum protection
 Suitable for all skin types
 Non-comedogenic
 Contains vitamins and antioxidants
Cons
 May leave a white residue
Price at the time of publication: $49.99
Pros
 Protects skin barrier
 Hydrates and moisturizes
 Contains royal jelly
 Suitable for dehydrated skin
Cons
 May leave a greasy residue
Price at the time of publication: $45
Pros
 Has SPF 20
 Perfect for all skin type
 Reduces the appearance of large pores
 Travel friendly
Cons
 Fragrance may be strong for some
Price at the time of publication: $125
Pros
 Travel friendly
 Suitable for all skin types
 Has a rose fragrance
 Anti-aging benefits
Cons
 May not suit oily skin types
Price at the time of publication: $85
The Buying Guide For The Best Lancome Moisturizer
All creams and moisturizers contain emollients. Ditch the ones with chemical emollients for natural and skin-loving ones. Pick moisturizers with safe emollients like shea butter, mango seed butter, cocoa butter, botanical oils, and other kinds of butters.
This component is commonly used in many moisturizers and other skincare products. They retain moisture in the skin and slow down the water evaporation process. If you are looking for hydrating products, look for glycerin, amino acids, and hyaluronic acid.
Moisturizers with antioxidants can do wonders for your skin, especially if you are looking for products that slow the aging process. They prevent harmful free radicals from affecting your skin and damaging collagen. Some examples of antioxidants are vitamins A, C, E, niacinamide, and green tea extract.
How To Use A Lancome Moisturizer?
If you are using a day cream, ensure it has a suitable SPF that will offer you maximum protection from the sun. Layer it after you have cleansed your face and before applying any makeup. If you are applying a Lancome night cream, then ensure you get one that hydrates and repairs your skin all through the night. Apply the cream once you have cleansed and toned your skin and after you have applied any serum. The cream should lock in any moisture.
When it comes to having a great skincare routine, it can be worth investing in high-end luxury products because they are of premium quality and provide you with the desired results. Hence, it would help if you spent time researching various skincare essentials before choosing the one that will suit your skin the best. Along with the perfect cleanser and toner, moisturizers are crucial because they nourish the skin, repair the skin's barrier, and result in deep hydration. Hopefully, our list of the 13 best Lancome moisturizers will help you make a confident choice; remember to pay attention to the ingredients and the packaging for glowing and healthy skin.
Why Trust StyleCraze?
Kirtana Divakar is an experienced skincare reviewer and writer passionate about finding new launches. She has sifted through plenty of consumer reviews using her coherent research skills to find the best Lancome moisturizer for radiant skin. Kirtana has handpicked each product, considering its ingredients, absorption, moisturization, and overall skin care benefits in focus. She has shared each product's pros and cons with a buying guide to help you make the best choice.
Frequently Asked Questions
How long does Lancome moisturizer last?
It depends on the type of moisturizer you choose, but they mostly last from 12-24 hours.
Is Lancome moisturizer oil-free?
Yes, the renergie moisturizer is oil-free and non-greasy, and it offers SPF 30 broad-spectrum protection.
Is Lancome moisturizer non-comedogenic?
The Lancome Bienfait Multi-Vital Sunscreen Cream is a great day cream, and it is non-comedogenic. So, you don't have to worry about any annoying breakouts.
What is the difference between Lancôme Genifique and Rénergie?
While Lancôme Genifique offers a youthful radiance and works wonders on mature skin, the Rénergie lifts and firms the skin and improves its elasticity.
Do you use Lancôme Génifique before or after a moisturizer?
Since it is a serum, Lancôme Génifique is used before a moisturizer. Serums generally have a lightweight formula and must be used before any other heavy skin care product.