10 Best Battery-Operated Heating Pads That Are Handy And Portable
Relax your back after a stressful day and feel rejuvenated and energized again..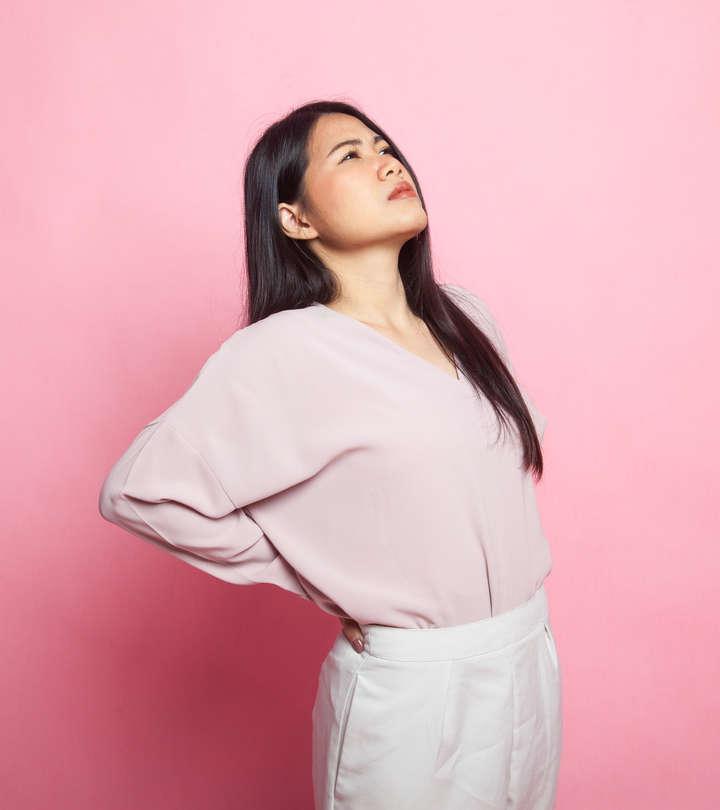 A heating pad is a tool that keeps your body parts warm and relieves pain, especially on chilly days. These magic pads can alleviate cramps and relax you from all sorts of pains. Among them, the best is a battery-operated heating pad that is handy and portable. It works without a power outlet and keeps you comfortable, especially when you are outdoors. These heating pads also provide relief from muscle aches and joint stiffness. They work on heat therapy that stimulates consistent blood circulation throughout the body. They are a great way to reduce joint or muscle discomfort, especially when you have an injury, inflammation, or arthritis. They can also be used for therapeutic benefits only. These pads can be used by people of all age groups.
Selecting the best heating pad from the various styles and options available on the market is demanding. In this article, we have provided you with a list of the 10 ideal heating pads that are battery-operated. Scroll down and make your pick!
10 Best Wireless And Portable Battery-Operated Heating Pads In 2023
Pros
 Easy to wear
 For men and women
 3 different heating levels
 Ergonomic design
 Up to 6 hours of heat therapy with a single charge
 Skin-friendly and lightweight
 Available in other colors
Cons
 Some may find it slightly challenging to set up the heating pad initially.
Price at the time of publication: $45.99
Pros
 Instant heating
 Velcro closure for adjustability
 Can be used for up to 6 hours at a stretch
 LED indicator for easy monitoring
 Portable
 Comes with a lightweight waistband
Cons
 Some may find this heating pad to be rather small and suitable only for neck and slim waistlines.
Price at the time of publication: $24.96
Pros
Hands-free
Rechargeable
Soft fabric
Targeted heat therapy
Adjustable strap
Safety protection enabled
Cons
Battery doesn't last long
Price at the time of publication: $49.99
Pros
Comes with a storage bag
Skin-friendly
Auto shut-off
Machine washable
Portable
Cons
Price at the time of publication: $58.14
Pros
Soft
Lightweight
Adjustable waistband
Adjustable heating
Rechargeable
Cordless
Cons
Price at the time of publication: $36.99
Pros
 Machine-washable pad and strap
 Instantly heats up in 30 seconds
 Cordless and portable
 For targeted heat therapy on the go
 3 heat settings
 Convenient and hands-free
Cons
 Charging the battery between uses may take a while.
Price at the time of publication: $69.99
Pros
Target heat therapy
Ergonomic design
Hands-free design
Easy auto-shut off feature
Customizable heat settings
Machine washable
Cons
Takes a considerable amount of time to heat up
Price at the time of publication: $24.99
Pros
 Larger heating area
 5 vibration modes
 7. power supply with safe voltage
 Double vibration massage for deep relaxation
 100% safe material
 Automatic mode
Cons
 Battery life may not be very strong.
Price at the time of publication: $59.98
Pros
 Durable and convenient
 10 hours of working time
 High-quality vibration motor
 Far infrared therapy for pain relief
 5 customizable vibration modes
Cons
 Some may find it slightly bulky
Price at the time of publication: $59.98
Pros
Lightweight
Portable
Offers infra-red treatment
Convenient auto shut-off feature
Convenient USB connectivity
Even heat distribution
Suitable for muscle pain and cramps
Cons
None
Price at the time of publication: $39.99
That's a wrap on the best battery-operated heating pads available on the market to help you de-stress, tackle aching muscles, and to provide you with a feeling of instant warmth. If you're wondering which factors you need to consider before buying one, here's a quick buying guide for you.
How To Choose The Best Battery-Operated Heating Pad
When you're down to take a look at the features of the best battery-operated heating pads, one of the most important things to consider is its portability. Lightweight heating pads are the ones that you will most likely be inclined to so that you can carry them with you wherever you go. For those of you who lead a busy life, a cordless heating pad that doesn't require you to stay put in one position is your best bet.
The next thing to consider is perhaps the battery life of the heating pad. Since these battery-operated heating pads can have a working hour of anywhere between 3 hours to up to 10 hours, rest assured, you'll get the best of heat therapy for long hours. But you should also consider how much time they take to recharge. Finding a battery-operated heating pad with good battery life is essential so that you won't have to stay by a port for long hours just to recharge the battery.
The best battery-operated heating pads use infrared waves to produce heat that is powerful enough to penetrate your skin's surface to up to 3 inches. The bonus here is that these infrared waves do not cause harm to your skin. While they may be slightly heavy on your pocket, these heating pads are far more healthy for your body and give you the best heat therapy.
 Customizable heat settings
These rechargeable heating pads often come with at least 3 basic heat settings, but for those of you who like to be able to control the amount of heat that you want to target your body, you can choose one with customizable heat settings. These in-built heat settings can be changed according to your preferences, or as per the need demands. Additionally, you can also look for heat-based massagers that also come with customizable vibration settings for an optimal thermal massaging experience.
Why Trust StyleCraze?
The author, Shreya Vishwanathan, is a healthcare enthusiast who loves reviewing health and fitness-related products for her readers. After conducting thorough research by going through numerous reviews and feedback on multiple forums and websites, she has curated a list of the best battery-operated heating pads that relieve muscle aches and joint stiffness. The heating pads listed in this article can help keep you comfortable, especially outdoors.
Frequently Asked Questions
Can I plug in a heating pad on a plane?
No, you cannot carry a battery-operated heating pad on the plane. The gel inside the heating pad can be explosive. Therefore, it is better to avoid carrying heating pads on a plane.
Do heating pads use a lot of electricity?
No. A heating pad consumes between 110 and 170 watts of electricity. If you run the heating pad for the entire night, it will consume about 360 watts.
How long should you lay on a heating pad?
There is no specific duration to using a heating pad. Ideally, it should stay on for 10-30 minutes to be effective. If heated for less than 10 mins, the muscle or joint may not get enough warmth to relieve pain.
Can a heating pad make back pain worse?
Yes. If you have severe lower back pain, applying excessive heat will cause inflammation. Heating inflamed tissues can make your pain worse.