14 Best Cushion Foundations
Ladies, cushion foundation is the biggest beauty trend straight out of Korea. It is essentially a liquid formula housed in a compact. We all know how convenient compacts are in terms of application and portage for easy touch-ups. You get the best of both worlds in one little circular box. If you need a tad bit more coverage than a BB or CC cream and have normal or dry skin, these foundations will give you light to medium coverage with either a luminous or hydrating finish. To help you pick one, we've rounded up the best cushion foundations on the market for a glowy, flawless complexion.
14 Best Cushion Foundations That Are Worth Trying
1. Bobbi Brown Skin Foundation Cushion Compact
Review
This energizing formula is packed with caffeine to replenish your skin from within. If you are looking to achieve a flawlessly fresh glow, this foundation is sure to make you very happy. One more thing – it literally feels like silk on your skin! Oh, how we wish it came in more than six shades.
Pros
Lightweight
Long-wearing
High coverage
Hydrating
SPF 35
Cons
Limited shades


2. Cle De Peau Radiant Cushion Foundation
Review
If you gravitate towards luxurious formulas, this foundation from Cle De Peau is one you need to try. It is super hydrating as it contains hyaluronic acid and infused essence. Your skin is guaranteed to look plump and hydrated all day! However, its hefty price tag might be a catch for some of us.
Pros
Lightweight
Buildable coverage
Long-wearing
Does not sink into fine lines and wrinkles
Adds a dewy glow
Cons

3. Clinique Super City Block BB Cushion Compact
Review
Is your skin sensitive and dry? Clinique offers this BB cushion compact that feels insanely weightless on your skin, yet delivers a lasting natural matte finish. With high-level SPF and antioxidants, its formula will not only protect your skin against UV rays and environmental impurities but also allow it to breathe happily.
Pros
Long-wearing
Buildable coverage
SPF 50
Free of parabens and fragrance
Non-comedogenic
Cons
Limited shades


4. Dior Capture Dreamskin Fresh & Perfect Foundation
Review
Dior's cushion foundation features the correcting power of its special line 'Dreamskin' in a portable case. Its luxurious texture works beautifully to reduce the appearance of redness, pores, and shine. Your skin is also protected from the UVA and UVB rays with its SPF 50 formula. Bottom line – it is more than makeup…it's skin care, ladies!
Pros
Lightweight
Long-wearing
Improves complexion
Non-comedogenic
Anti-aging
Cons
Expensive


5. AmorePacific Color Control Cushion Compact Foundation
Review
This K-beauty cushion foundation offers flawless coverage that is lighter than air. If you have mature skin with fine lines and wrinkles, you can depend on this formula to not settle into lines or crease up midday. With SPF 50+, your skin is well protected against sun damage. It also brightens your complexion with the help of its antioxidant properties.
Pros
Long-wearing
Lightweight
Does not crease
Suitable for sensitive skin
Soothes and protects skin
Cons
Expensive


6. L'Oreal Paris True Match Lumi Cushion Compact
Review
For a drugstore formula, the L'Oreal True Match Lumi Cushion Compact is incredibly good. It leaves you with a fresh, natural-looking, and luminous finish with buildable coverage. While it is usually difficult to find a matching shade in most brands, this one offers a wide range of 14 shades.
Pros
Long-wearing
Medium to buildable coverage
Easy to use
Budget-friendly
Wide range of shades
Cons
None


7. Innisfree Matte Full Cover Cushion
Review
This popular Korean brand has changed the cushion foundation game by offering natural skin care benefits with high-level SPF protection. The oil-absorbing powders in this formula are bound to make your skin look fresh and radiant all day long. If you want hydration, the green tea extract in this formula does the trick perfectly.
Pros
Suitable for sensitive skin
Long-wearing
Wide range of shades
Improves complexion
Budget-friendly
Cons
None


8. Maybelline Dream Cushion Foundation
Review
Another great drugstore pick would be the Maybelline Dream Cushion Foundation. This medium to full coverage formula will leave you with the glowiest version of your own skin. Pretty sweet, right? Available in a bunch of shades, this formula puts the power of fresh-faced perfection in the palm of your hand.
Pros
Buildable coverage
Long-wearing
Affordable
True to color
Luminous finish
Cons
None


9. Philosophy Take A Deep Breath Cushion Foundation
Review
If your skin looks dull and tired, you must certainly try this formula. It contains good-for-you ingredients that oxygenate and refresh your skin like no other formula. Its fluid texture feels weightless on your skin and blends like a dream. It is perfect for sensitive and mature skin.
Pros
Free of parabens
Ultra lightweight
Recovers your skin from signs of aging
Locks hydration
Long-wearing
Cons
None
10. Lancome Teint Idole Ultra Cushion Foundation
Review
This cushion compact from Lancome not only gives you buildable full coverage but also provides refreshing hydration that lasts through the day. Its touch-activated filter dispenses the perfect amount of formula, making it very easy to use. If you want a natural-looking matte finish, do give this cushion foundation a try.
Pros
Long-wearing
Non-comedogenic
Lightweight
Hydrating
Paraben-free
Cons
None


11. It Cosmetics CC+ Veil Beauty Fluid Cushion Foundation
Review
This revolutionary beauty fluid from It Cosmetics has an ultra-lightweight, breathable formula. It is infused with pure color pigments for buildable coverage that also brighten and color correct redness and other imperfections. With an SPF of 50+, it also protects your skin from damaging UVA/UVB rays.
Pros
Infused with peptides, hyaluronic acid, collagen, niacin, vitamins A, B, C, and E, and Drops of Light
Hydrates skin
Minimizes the appearance of fine lines and pores
Long-wearing
Lightweight
Cons
Expensive
12. Estee Lauder Double Wear Cushion BB Compact
Review
Estee Lauder's Double Wear Cushion BB Compact is a must-try for anyone who wants a durable foundation formula that lasts all day. Its light to medium buildable coverage fixes imperfections like acne scars, redness, and uneven skin tone with ease. Also, despite being a high-end brand, you can get this foundation at quite a reasonable price.
Pros
Lightweight
Long-wearing
Suitable for daily wear
Reasonably priced for a high-end brand
SPF 50
Cons
None


13. Physicians Formula Mineral Wear All-In-1 ABC Cushion Foundation
Review
This cushion compact by Physicians Formula is ideal for firming aging skin. Its hydrating mineral-based formula blurs lines, wrinkles, and enlarged pores for a flawless, airbrushed finish. With SPF 50, you have a substantial level of sun protection, yet it feels incredibly weightless on your skin.
Pros
Long-wearing
SPF 50
True to color
Does not settle into fine lines or pores
Cons
None


14. Laneige BB Cushion Hydra Radiance
Review
This product offers smoothing and blurring effects like no other cushion foundation. So, if your concerns involve large pores and texture, the Laneige BB Cushion Hydra Radiance is one to look out for. Besides acting like a pore-filling primer, it also helps control oil through the day, making your skin look fresh and radiant for longer.
Pros
Lightweight
Long-wearing
Evens out skin tone
Blurs imperfections
Cons
Limited shades


That was our round-up of the 14 best cushion foundations. If you are a makeup newbie who wants to score a dewy complexion without the fuss, a cushion foundation will be your best friend. But wait, there's more – it also offers an added bunch of benefits like anti-aging effect, high levels of sun protection, and tons of brightening properties. Are you looking forward to giving cushion foundations a shot? Let us know in the comments section below!

The following two tabs change content below.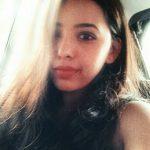 Latest posts by Esha Saxena (see all)