12 Best Japanese Face Masks For Every Skin Type – The Best Of 2019
Japanese sheet masks are extremely popular among skincare enthusiasts. These all-in-one masks are considered to be complete skin treatments. The Japanese beauty industry is more focussed on ingredients and product efficacy. Moreover, there's strict regulation on the usage of chemicals in their skincare and beauty products. Therefore, Japanse face masks are very effective and help you deal with many skincare issues. Listed below are the best Japanese face masks available right now. Check them out!
12 Best Japanese Face Masks You Can Purchase Online
1. Tatcha Luminous Dewy Skin Mask
This face mask by one of the most popular J-beauty brands, Tatcha, is enriched with hydrating botanical oils. It contains rice germ oil, which is rich in vitamin E and essential fatty acids that nourish your skin and make it smooth and luminous. This sheet mask is made of ultra-thin microfiber and drenched in 20 ml serum that promises maximum absorption.
Pros
Non-comedogenic
Dermatologist tested
Cruelty-free
No mineral oil
Fragrance-free
Sulfate-free
Paraben-free
Phthalate-free
No DEA and TEA
Cons
None
2. Boscia Sake Brightening Bio-Cellulose Mask
This face mask is enriched with the goodness of Japanese sake (rice wine), which is known for its skin brightening and anti-aging properties. Its gel sheet (unlike the common cotton sheet) can absorb 4-5 times its weight and deliver maximum nourishment to your skin. It also contains sodium hyaluronate that helps retain moisture and prevent the initial signs of aging.
Pros
Vegan
Suitable for all skin types
Preservative-free
No artificial fragrance
No artificial color
Cruelty-free
Cons
None
3. Mandom Barrier Repair Face Mask
This is an ultra-moist face mask from the Barrier Repair range by Mandom. The key ingredient of this face mask is hyaluronic acid. Each sheet mask is infused with 27 ml of serum. It contains nano-hyaluronic acid that can penetrate to the deep layers of the skin. It also contains moisturizing ingredients like baby water lipids.
Pros
Preservatives-free
Colorant-free
Fragrance-free
Cons
None
4. DHC CoenzymeQ10 Face Sheet
DHC CoenzymeQ10 Face Sheet contains Coenzyme Q10, a powerful antioxidant that neutralizes any damage caused by the harmful free radicals. It contains sodium hyaluronate and collagen that help maintain the moisture level of your skin and keep it skin firm.
Pros
Paraben-free
Phthalate-free
Sulfate-free
No mineral oil
Cons
None
[ Read: 15 Best Japanese Beauty Products ]
5. Hada Labo Tokyo Anti-Aging Facial Sheet Mask
This product claims to give your face a spa-like treatment every time you use it. It claims to boost hydration and have anti-aging effects. It contains ceramides, Camellia sinensis leaf extracts, hydrolyzed marine collagen, and hydrolyzed hyaluronic acid that reduce the appearance of fine lines, restore firmness and elasticity, and give you visibly younger and brighter skin.
Pros
Paraben-free
Phthalate-free
Sulfate-free
Dye-free
No mineral oils
Cons
None
6. Kose Clear Turn Essence Hyaluronic Acid Facial Mask
This facial mask contains hyaluronic acid and is meant for dry skin. It moisturizes your skin and helps it retain moisture for longer. It keeps your skin smooth, hydrated, and soft.
Pros
Made with environment-friendly material
No mineral oil
Alcohol-free
No added colors
Fragrance-free
Cons
None
7. Kose Clear Turn White Vitamin C Facial Mask
This mask is infused with a rich and hydrating serum. The serum contains botanical extracts such as Sambucus nigra flower, Clematis vitalba leaf, Spiraea ulmaria, Hedera helix (ivy), and Equisetum arvense extracts. These ingredients prevent dullness and dryness and keep your skin soft.
Pros
No added colors
No added fragrance
No mineral oil
Alcohol-free
Cons
None
8. LuLuLun Blue Face Mask
LuLuLun Blue Face Mask provides intensive hydration. This sheet mask is best for dry skin. It is developed with Lipidure Technology that helps boost the hydration level of the skin and retain it for long. It contains hyaluronic acid, glyceryl gluside, and other hydrating agents that keep your skin soft and moisturized.
Pros
No artificial colors
No harmful chemicals
Affordable
Non-irritating
Cons
Contains parabens
9. SK-II Facial Treatment Mask
SK-II Facial Treatment Mask is an award-winning Japanese face mask. It is drenched in a serum that contains Pitera, an ingredient that is rich in minerals, vitamins, amino acids, and organic acids that work together to boost hydration, promote cell renewal, and improve your skin texture.
Pros
No artificial fragrance
No artificial colors
Cruelty-free
Suitable for all skin types
Cons
[ Read: 16 Best Kept Japanese Beauty Secrets You Should Be Aware Of ]
10. Hadabisei Moisture Penetration Mask
This product is specially made for mature skin. It helps boost the hydration level of the skin, making it plump. It also claims to prevent the signs of aging and keep acne at bay. It contains vitamin C and green tea extracts that soothe the skin and prevent inflammation.
Pros
Cons
11. Shiseido Benefiance Pure Retinol Intensive Revitalizing Face Mask
This concentrated sheet mask contains an advanced formula developed by Shiseido that features pure retinol and Chlorella plant extracts. This face mask boosts the natural recovery process of your skin, improves the skin texture, and prevents signs of aging. This mask is suitable for all skin types.
Pros
Sulfate-free
Phthalate-free
Cons
12. ROHTO Melano CC Intensive Face Mask
This face mask contains lemon and grapefruit extracts that contain vitamins C and E to moisturize and brighten your skin. This face mask focuses on repairing damaged skin and boosting moisturization. The mask is made with natural silk and is super thin. This helps the essence penetrate deep into your skin.
Pros
No synthetic fragrance
No synthetic dyes
No harmful chemicals
Cons
The sheet does not sit properly on the face
Contains parabens
While K-beauty products are stealing the limelight and garnering much global attention, Japanese products are also rising steadily in the beauty industry. Try these sheet masks, and let us know about your experience in the comments section below!
Recommended Articles
The following two tabs change content below.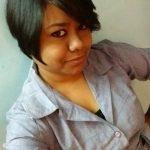 Latest posts by Ramona Sinha (see all)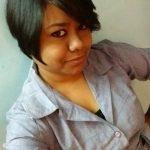 Ramona Sinha
Ramona has a Master's degree in English Literature. She believes that beauty begins with a good skin care regimen and is on a mission to eliminate all toxins from her routine. She helps readers select products and ingredients specific to their skin type and gives out tips to keep their skin healthy in a natural way. When Ramona is not working or experimenting with a new skin care product or ingredient, her books and a passion for music, good food, and traveling keep her busy.