11 Best Konjac Sponges Of 2022 – Reviews And Buyer's Guide
Experience the wonders of this natural, gentle exfoliating tool from the far East.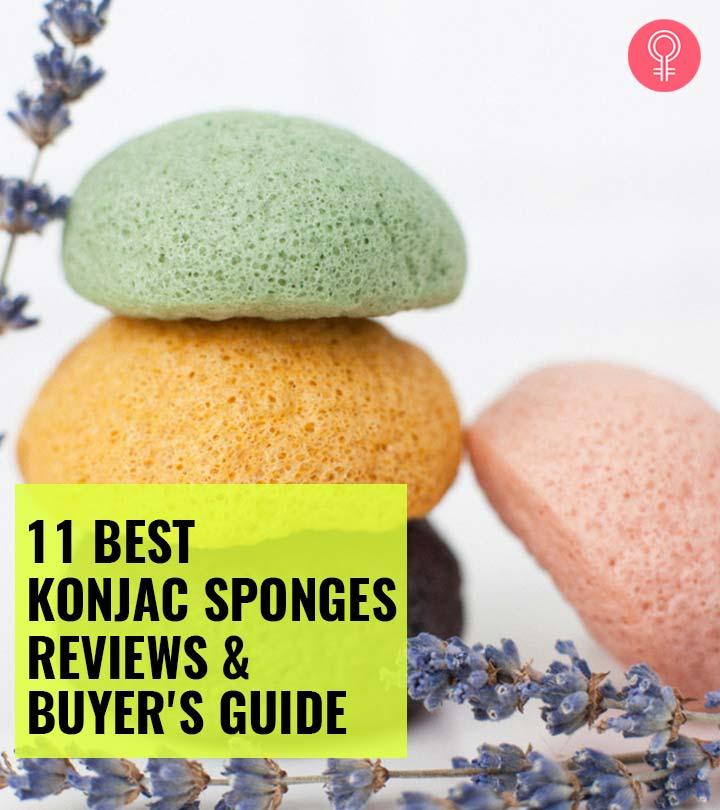 Konjac sponges are gentle cleansing tools for skin that remove dead cells. It is made from fibrous Konjac roots. The best Konjac sponges are safe to use on your face and are gentle enough for babies as well. These roots help exfoliate the skin, remove excess oil, dirt, impurities, unclog pores, and renew new layer skin. The sponges are ideal for all skin types and are convenient to maintain. Additionally, these sponges are ideal for removing makeup and providing a radiant glow to your skin.
Konjac sponges are also activated by charcoal, clay, bamboo, green tea, red clay, turmeric, and more. They stimulate blood circulation, improve skin texture and complexion. In addition, these sponges are cruelty-free, vegan, biodegradable, and eco-friendly. They are incorporated with no-toxins, artificial dyes, pollutants, or synthetic additives. Moreover, these sponges are great to brighten your skin, protect the skin from damage, soothe the inflammation, balance pH, and keep your skin hydrated. These sponges are popularly used in China, Japan, and Korea.
In this article, we have compiled a list of the 11 best Konjac sponges. Scroll down and grab one for yourself!
11 Best Konjac Sponges
pureSOL Konjac Facial Sponge is great for all skin types. It is particularly useful for mature and sensitive skin as it is gentle. It improves the skin texture by exfoliating and deep cleansing impurities and toxins from the skin. The natural woven fibers of this sponge improve blood circulation. Gentle massaging with this konjac sponge helps in detoxifying, renewing, and balancing the skin. It leaves the skin bright and radiant. The turmeric in this konjac sponge has antiseptic and anti-aging benefits. It reduces dark spots, age spots, and wrinkles and brightens the skin. It comes with an easy-to-hang suction hook. This sponge is 100% natural, eco-friendly, free of parabens, sulfates, and chemicals. It is biodegradable, cruelty-free, and vegan. It can also be composted after use!
Pros
100% natural sponge
Eco-friendly and biodegradable
Paraben-free
Sulfate-free
Gentle
Anti-aging benefits
Brightens the skin
Deep cleanses the skin
Cruelty-free
Improves the skin texture
Easy-to-hang suction hook
Suitable for mature and sensitive skin
Cons
Beauty By Earth Konjac Sponges are natural facial sponges for gentle cleansing and exfoliating. The set comes with one black and one white sponge. The black sponge helps you deal with oily skin while the white sponge is suitable for most skin types. However, the black charcoal sponge is not exclusively for oily skin – it can be used for deep cleansing once a week. Regular use of these natural sponges improves blood circulation and brightens the face. They remove impurities from clogged pores, balance the skin's pH, and slough off dead skin cells to reveal healthy, glowing skin. They are 100% natural, high-quality, eco-friendly, biodegradable, vegan, and  free of harsh chemicals like parabens and sulfates.
Pros
Brightens the skin
Improves the skin texture
Paraben-free
Sulfate-free
Biodegradable
Balances the skin pH
100% natural
Vegan
Gentle
Deep cleanses the skin
Can be used on the face, body, and under-eye area
Cons
This super-soft sponge made from konjac root gently exfoliates the skin to give it a radiant glow. It is suitable for dry, mature, and sensitive skin types (with eczema, rosacea, or psoriasis)  as it is made from premium-quality ingredients like genuine South Korean konjac root and French red clay. The nutrient-rich red clay helps in skin regeneration and improves skin elasticity and texture. It also soothes irritated or sun-damaged skin. This sponge is large and has a teardrop shape that ensures an easy and comfortable grip. This product is 100% natural, hypoallergenic, and free of fragrance. It is vegan, halal, and certified cruelty-free by PETA and Leaping Bunny.
Pros
Gentle
All-natural
Large size
Teardrop shape for easy grip
Soothes the skin
Super soft
Improves skin elasticity and texture
Suitable for dry and mature skin
Halal
Cruelty-free
Vegan
Cons
May cause breakouts initially
Neutripure Konjac Sponge Set contains 5 organic mineral-infused sponges – plain, green tea, bamboo charcoal, turmeric, and purple sweet potato. These deep pore cleansing sponges naturally exfoliate the skin by gently removing impurities and dead skin cells. The natural konjac plant fibers soothe the skin and improve your complexion by boosting blood flow. They are 100% natural and biodegradable. Even the packaging of the product is minimal and recyclable.
Pros
100% natural
Biodegradable
Enriched with minerals
Gentle
Contains antioxidants
Fights acne
Reduces inflammation
Cons
My Konjac Sponge Original Pure Facial Sponge is hypoallergenic and fragrance-free. It is made from konjac roots from Jeju in South Korea. This all-natural, vegan product helps in gently exfoliating the skin and removing impurities. It also helps in improving skin elasticity and texture. It is suitable for all skin types, including very sensitive skin. This recyclable, biodegradable sponge lasts 2-3 months. It is certified halal and cruelty-free.
Pros
Hypoallergenic
Vegan
Fragrance-free
Recyclable and biodegradable
Gentle
Exfoliates the skin
Improve skin elasticity
Halal
Suitable for all skin types, including very sensitive skin
Lasts 2-3 months
Cruelty-free
Cons
Miss Gorgeous Konjac Sponges are made from natural konjac. They are gentle and soft on the skin. They are suitable for all skin types. The activated bamboo charcoal in these sponges absorbs excess oil and dirt. Using this sponge daily helps in softening your skin and making it glow. Gently massage it in a circular motion to improve blood circulation. This beauty product also removes dead cuticles, deep cleanses pores, and balances the pH of the skin. It is easy to clean and maintain. This lightweight sponge is portable, making it a perfect travel companion.
Pros
Lightweight
Travel-friendly
Deep cleanses the skin
Removes dead cuticles and skin cells
Easy to clean and maintain
Makes skin soft and radiant
Soft and gentle
Cons
My Konjac Six Wave Red Clay Body Sponge is super-soft and ideal for dry, mature, and sensitive skin. The French red clay in it soothes irritated, sun-damaged, and inflamed skin. It replenishes and moisturizes dry, sensitive skin with conditions like rosacea, eczema, or psoriasis. This natural sponge also helps in improving skin elasticity and texture. It is made with premium-quality ingredients like konjac plant root from South Korea to ensure better cleansing and toning for soft, silky skin. It is cruelty-free and vegan and does not contain harmful or toxic chemicals.
Pros
Soothes the skin
Cruelty-free
Vegan
Softens the skin
Improves skin texture
Tones the skin
100% natural
Suitable for sensitive skin
Cons
The konjac sponge set from Kohle is enriched with essential minerals. It contains 5 sponges of different varieties – charcoal, turmeric, French green clay, French red clay, and French pink clay. It is suitable for sensitive skin as it gently cleanses and exfoliates the skin. It is so soft that it can be used even on the delicate under-eye area. It balances the pH of the skin and improves your complexion. The sponge is biodegradable, vegan, and free from harsh chemicals.
Pros
Organic
100% natural
Deep cleanses the skin
Exfoliates the skin
Plastic-free
Imparts a radiant glow
Suitable for sensitive skin
Vegan
Biodegradable
Cons
This all-natural konjac body sponge deep cleanses and removes oil, dirt, and impurities from the skin without drying it out. It adds moisture and a natural shine to the skin, making it soft and healthy. It also balances the skin's pH. It is made with all-natural fibers. It is free of artificial colors and additives. The large size and shape ensure that you can access hard-to-reach places and exfoliate efficiently. It is certified cruelty-free and suitable for all skin types and ages.
Pros
Suitable for all ages
Moisturizes the skin
Can be used on face and body
Adds shine to your skin
Deep cleanses the skin
Cruelty-free
Large size
Good grip
Balances the skin pH
Cons
Minamul Konjac Exfoliating Sponge Set contains 6 bamboo charcoal-infused sponges. They provide deep cleansing and exfoliation as they absorb excess sebum and dirt from the skin. They help in unclogging pores and reducing acne and breakouts. The natural konjac root detoxifies and helps improve the skin texture and complexion.  These sponges are gentle and safe to be used daily as they are non-toxic and eco-friendly. They are also easy to clean and maintain. This six-piece set lasts you almost a full year!
Pros
Gentle
Can be used daily
Deep cleanses the skin
Eco-friendly
Suitable for oily, dry, combination, and sensitive skin
Non-toxic
Improves skin texture and complexion
Cons
This konjac facial sponge set from Mayberry Health And Home is perfect for full-body cleansing and exfoliating. It is made with 100% natural pure konjac and comes in different variants such as Bamboo Charcoal, Green Tea, and Turmeric. These bath sponges are great for gentle exfoliation as they reveal radiant, soft, and healthy skin. Their root fibers remove impurities, oil, and dead skin cells from the skin to reduce acne and blemishes. The mineral-rich sponges also promote cell rejuvenation and boost blood circulation. They are soft, gentle, and safe to use on all skin types. They are also biodegradable and free from pollutants, toxins, and artificial additives.
Pros
Promotes cell regeneration
Boosts blood circulation
Improves skin texture
Adds glow to the skin
Biodegradable
Suitable for all skin types
Free from toxins and pollutants
100% natural
Deep cleanses the skin
Soft and gentle
Can be used on both the face and body
Cons
Konjac sponges have become quite the beauty staples with their natural ingredients and powerful detoxification properties. Let us look at what you need to keep in mind to figure out which konjac sponge is the best fit for you. 
A Guide To Finding The Right Konjac Sponge
It is fairly easy to incorporate an exfoliating sponge into your skin care routine. There are different types of infused konjac sponges that cater to different needs of the skin.  We have discussed the most popular ones below.
100% Pure White: This original sponge is a great natural cleanser. It is made of pure and natural konjac root fibers. It is free from all additives and suitable for all skin types and ages.
Bamboo Charcoal: This sponge is enriched with activated bamboo charcoal powder that absorbs excess sebum, grime, and dirt from the skin. It is suitable for oily and acne-prone skin as it fights acne, breakouts, and blemishes.
Turmeric: Turmeric konjac sponges have antiseptic, anti-inflammatory, and anti-aging properties. They brighten the skin tone by reducing dark spots, age spots, and hyperpigmentation.
Green Tea: Green tea is rich in antioxidants and has anti-aging properties. This sponge helps in treating mature skin. It helps soothe irritated skin and protects it from further damage.
Chamomile: This sponge helps calm inflamed skin as it has hypoallergenic and anti-inflammatory properties. It protects your skin from pollutants and irritants. This sponge also adds a radiant glow to the skin.
Green Clay: This sponge is best suited for combination skin. It removes toxins as it absorbs oil from the T-zone. It also tones the skin. It helps stimulate blood flow and rejuvenates the skin.
Red Clay: French red clay soothes irritated skin, which makes it perfect for sensitive skin that is prone to redness and blotching. It improves circulation and helps treat dry and dehydrated skin.
Pink Clay: Pink clay improves the skin elasticity and helps in adding moisture to the skin, making it supple and plump. It revitalizes your complexion and is perfect for dull, tired, fatigued skin. It also helps you get brighter skin by getting rid of flaky patches. 
Konjac sponges are gentle cleansing tools that exfoliate the skin and keep your skin pH balanced. They boost blood circulation and safely remove dead skin cells, improve the skin complexion, lighten dark spots, increase skin elasticity and texture, and soothe irritated skin. There are different types of infused konjac sponges that are biodegradable, vegan, cruelty-free, eco-friendly, and do not contain any toxins. These are some of the best shower accessories that you can use to improve your skin health and hygiene.
Why Trust StyleCraze?
The author of this article, Shiboli Chakraborti, is a certified skin care coach. She compiled a list of the best Konjac sponges after reviewing several user feedback on credible forums and brand websites. These products are cruelty-free, biodegradable, eco-friendly, and vegan. They boost blood circulation and enhance skin texture.
Frequently Asked Questions
Can I use a konjac sponge every day?
Yes. Konjac sponges are toxin-free and safe for daily use. However, consider replacing it every 3 months to continue achieving effective results.
Do you wet a konjac sponge?
Yes. Soak your konjac sponge to exfoliate the flaky skin and deep clean your pores.
How do you disinfect a konjac sponge?
• Soak the konjac sponge in warm water for four to five minutes and take it out.
• Squeeze the excess water gently after the sponge cools down.
How do you use a konjac sponge for the first time?
• Remove the Konjac sponge from the airtight packaging.
• Soak it in warm water until it becomes soft.
• Press the sponge between your palm and gently squeeze the water out.
• Dampen your skin with warm water.
• Massage your skin in circular motions with the sponge.
• Pour a few drops of your cleanser onto the sponge.
• Work the sponge on your skin until it lathers.
Where should I store my konjac sponge?
Store your Konjac sponges in an airy, ventilated space. Do not store it in moist places. If you live in a humid environment, store the sponge in the fridge to keep it cool and fresh.
Do konjac sponges expire?
Yes, Konjac sponges expire, and their quality deteriorates. Therefore, change your Konjac sponges after 4 months of use. If you use them daily, consider replacing the sponge after 3 months.
Recommended Articles
The following two tabs change content below.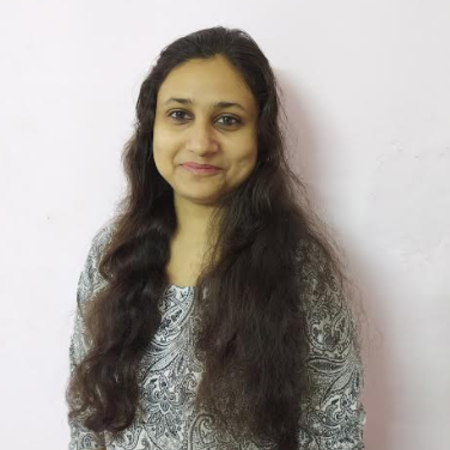 Shiboli has a master's degree in English literature from The English and Foreign Languages University, Hyderabad, and is a certified...
more