Exfoliate And Cleanse Your Skin With The 11 Best Loofahs Of 2022
Scrub off the dirt and enjoy silky, smooth, and hydrated skin with these bathing products.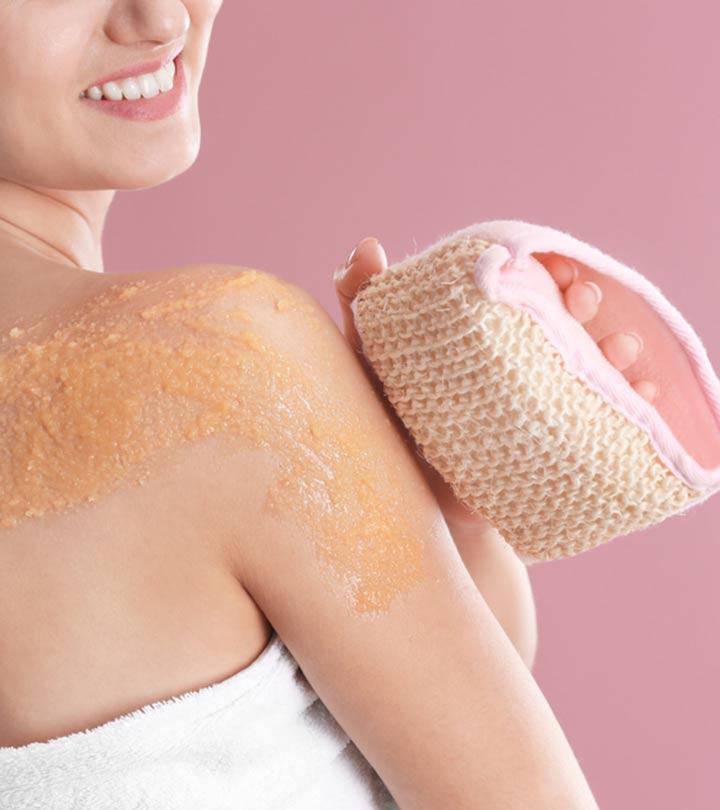 Using the best bath loofahs makes your bathing experience luxurious. No matter how big your bathtub is or how relaxing a shower you take, without the perfect loofah, you can never feel satisfied. The list of shower accessories is long, starting from bath salts, shower gel, and candles. But even if you can't pick them all up from the store, a simple loofah and body wash can do the trick. You must have experimented with scrubs and sponges, but nothing feels nearly as relaxing as using a soft loofah. These have been used for years to exfoliate and cleanse your skin while aiding blood circulation. They also scrub away dirt, dead skin, grime, and excess oils from pores without disrupting your skin. In fact, it is one of the best ways to exfoliate skin regularly.
If you feel overwhelmed by the number of brands selling loofahs right now, we are here to help. Here is a list of the 11 highest-rated loofahs to give you soft and clean skin. Check them out!
Give Your Skin Tough Exfoliating Love With These 11 Best Bath Loofahs
Did you ever think that a loofah could change your life? Well, think again! With added natural bamboo charcoal, natural bath loofah exfoliates dead skin cells and regenerates new ones, leaving skin feeling squeaky clean, smooth, and supple. Charcoal is known to work wonders on sensitive skin, and you are bound to have a great shower time with this exfoliating bath loofah, which is arguably the best one you can lay your hands on. If this wasn't all, it also saves 20% of bath foam, preventing you from reaching out to your body washes often.
Pros
Durable and easy to hold
Designed to be hung conveniently
Comes in a combo set of 2
Dries quickly
Cons
When you want to feel like a queen, bathing in a luxurious, smooth lather, opt for a natural loofah sponge like this one from MainBasics. It provides a rich lather that washes your body like none other. It is perfect for gentle exfoliation as it scrubs your entire body ever-so-softly and enables blood circulation without harming the surface layer of your skin. Made of 100% polyethylene with a convenient hanging rope, there is no way you will be dissatisfied with this product.
Pros
Ultra-fine mesh
Comes in a 3-pack
Durable
Features a hanging rope
Cons
Needs to be replaced every 30 days or so.
Have you ever been disappointed by a loofah that fell apart way too soon? Well, you must try this non-slip bath loofah! It comes with a proprietary knot that ensures it stays durable and firm for days to come. It is made from a skin-friendly and soft material that provides gentle exfoliation and keeps skin squeaky clean, and fresh. Its convenient tag allows you to hang it after use, and it is available in 4 different pastel colors that make a great addition to any bathroom.
Pros
Long-lasting
Convenient storage design
Offers a rich lather
Suitable for kids and adults
Available in a variety of colors
Cons
May break sooner than expected
Say goodbye to the frustration of not reaching all parts of your back while showering with this ingenious product from Aquis Original. With 2 handles on either side, it makes scrubbing your back so easy. Once you're done scrubbing, the convenient handles allow you to hang it up to dry. With a coarse, loofah-like texture on one side for effective exfoliation, the other side is smoother and helps with massaging and invigorating the skin.
Pros
Easy to use
Dries quickly
Machine washable
Durable and lasts may wash cycles
Cons
May not be too effective when wet
The future of scrubbing is here! This silicone loofah is designed to replace the traditional loofah and offers deep exfoliation with every use. It is made of 100% natural, BPA-free organic silicone material that is easy to clean, quick-drying, and leaves absolutely no residue. The ergonomic, patented glove design allows your hand to fit in easily for gently cleansing. The silicone bristles remove dirt, grime, and excess oils from your pores, leaving you with cleansed, smooth skin. It is also softer than most traditional body scrubs and is suitable for delicate, sensitive skin.
Pros
Glove design for easy holding
BPA-free organic silicone
Medical-grade material
Suitable for sensitive and oily skin
Cons
May slide off hand when soapy
This bath sponge is one of the best ones out there that will help you have an incredibly satisfying, decadent foam bath and exfoliate your skin in the gentlest, most effective way possible. The sponge is thick, sturdy, and soft at the same time, so while it lasts long, it doesn't hurt your skin in any way. And here's the best thing — unlike other sponges, this loofah body scrubber doesn't change shape when wet and can be held comfortably for a nice soapy scrub. 
Pros
Durable
Dries quickly
Easy to clean
Can be hanged to dry
Holds body soap well
Cons
May feel coarse on the skin for first-time users
If large loofahs are your thing, you must try this one. Densely packed, these poufs come in a pack of 4 and will feel like loofah royalty in your hands. What's most noticeable about these poufs are their exfoliating textures, which leave your skin feeling silky smooth, and absolutely cleansed. They lather up a storm, thanks to their large size, and at no point will you want your bath time to be compromised when you have these extra-large bath loofahs for company!
Pros
Durable
Long-lasting lather
Ideal for gifting
Comes in a pack of 4
Cons
Colour of the product may vary from the pictures provided
When it comes to a loofah brush, size does matter. This is why we recommend Vive Loofah Brush, which comes with a curved 17-inch handle. This helps you easily reach all those previously unreachable corners of your back and scrub away unwanted particles. Recreate your very own spa experience with this handheld loofah brush and let the relaxation settle in as you feel the gentle exfoliation of your skin. Suitable for sensitive skin, it also aids blood circulation. 
Pros
Textured rubber sleeve
Long, extended handle
Good gifting option
Made from durable lotus wood
Cons
May need to apply more pressure as the scrub may feel soft
Your search for an organic loofah ends right here! This one is made from fibrous material found in tropical fruits and has a soft texture perfect for exfoliation. They are pale yellow and have a delicious herb-like scent, transforming your shower into a spa-like, calming experience. Due to their natural and organic origins, each loofah may come in a different size. Soak them in warm water and wait for the flattened loofahs to take shape and enjoy a luxurious, cleansing bath.
Pros
Organic and natural
Exfoliates skin
Soft but effective
Multipurpose loofah that can be used for household cleaning and scrubbing
Cons
May get softer and less effective with each use
While we may not be able to corroborate whether or not Cleopatra used an exfoliating body scrubber, we can guarantee that this loofah back scrubber will make you feel like her! This Egyptian miracle of a loofah is a natural exfoliator that removes dead skin and revitalizes dull, flaky skin, leaving you feeling soft, smooth, and refreshed. And as if that was not enough, using this on your skin also promotes micro-circulation and unclogs pores! It features 2 dual-sided body scrubbers — the gentle loofah sponge pad and the soft terry cloth for overall cleansing.
Pros
Straps for easy use
Anti-fray edge tape
Convenient to dry
Biodegradable packaging
Cons
May not lather as expected 
Keep them harmful chemicals at bay with these natural bath Egyptian loofahs. They gently remove dead, dry skin without chafing or irritating the skin. Their spongy, fibrous texture cleanses pores and boosts circulation, leaving your skin smoother, healthier, and more radiant. You can even pop them in the dishwasher to sanitize them, and they won't fall apart, we promise. Trust us when we say you are only one step away from achieving beautiful, cleansed skin.
Pros
Safe and non-toxic
Organic packaging
Spongy, fibrous texture
Durable 
Cons
Some may find the texture to be a bit too thick and rough 
What do you think of all the loofahs that you've read about today? Do you think you're ready to make the switch? If there is any doubt about which loofah to choose, read on for some helpful tips. 
How To Choose The Best Loofah For Your Skin?
Loofahs come in many different materials, the most common being polyethylene plastic. They are also made of silicone and eco-friendly materials. While polyethylene is a soft and luxurious material to choose from, it may not always be wise to scrub your skin with plastic, especially if you have sensitive skin. Silicone loofahs are superior alternative plastic loofahs as they are antibacterial, easy to clean, and do not leave behind any microplastics traces while exfoliating the skin. And, of course, eco-friendly natural loofahs are made from gourds found in the cucumber family.
Loofahs can soon become a nesting ground for dirt and grime exfoliated from your body. Hence, regardless of the type of loofah you have, you must clean it once a week. Having said this, some materials are easier to clean than others. Silicone scrubs are the easiest to clean as they don't have extra space to trap dirt. In comparison, natural and plastic ones may be harder to clean.
Today loofahs come with many added benefits that might enhance your showering experience. Added features such as long handles, durability, dishwasher-safe, convenient hanging, etc., all make a loofah more attractive. Depending on your preferences and needs, you can choose a loofah best suited for you and your skin.
How To Use A Loofah?
Step 1 – Soak it in water Depending on the kind of loofah you buy, you may need to soak it in hot or cold water before it is soft enough to use.
Step 2 – Add some soap to create lather Once you have the desired texture, all you need to do is pour some soap in it, get it to lather.
Step 3 – Scrub away Use the loofah to scrub it in soft, round movements all over your body.
Bath loofahs make it easier for you to exfoliate and cleanse your skin well. They effectively get rid of dead skin cells while boosting blood circulation. Bath loofahs help in removing dirt, grime, impurities, and excess oil while leaving your skin clean and smooth. Bath loofahs exfoliate your skin without harming the surface layer. The bath loofahs available in the market are lightweight, durable, and can be hung easily. There are loofahs that are available in unique colors, and you can choose your favorite one from them. Bath loofahs are made of skin-friendly materials; hence, they do not irritate the skin. They offer a rich lather to give you a superior bathing experience. However, avoid loofahs that often tear off and have to be replaced every month.
Why Trust StyleCraze?
The author, Kirtana Divakar, loves keeping up with the latest skin care products and trends. She compiled this list of the best bath loofahs after extensive research and analysis of many online reviews. The gentle scrubbing of bath loofahs gently removes dirt, dead skin, and excess oil without damaging the skin's pores. So, you can make it a ritual to exfoliate the skin with a loofah to scrub away dead skin cells and reveal youthful skin.
Frequently Asked Questions
Are loofahs bad for you?
Loofahs are not bad for you if you follow the right cleaning and storing method. If not washed properly, loofahs can have bacteria grow on them which might be harmful for your skin.
Do loofahs help acne?
Yes, using a loofah regularly can help reduce acne by removing dead skin cells and sebum. This keeps your pores from getting clogged.
Recommended Articles:
The following two tabs change content below.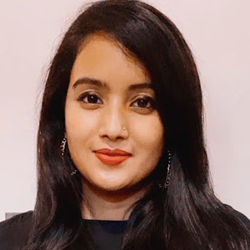 Kirtana has a postgraduate degree in mass communication and journalism from St. Joseph's College, Bengaluru. She developed a deep passion...
more