9 Best Jerdon Hair Dryers For Fabulous Blowouts, As Per An Expert – 2023
Do your hair a favor by adding a jolt of bounce with these Jerdon appliances.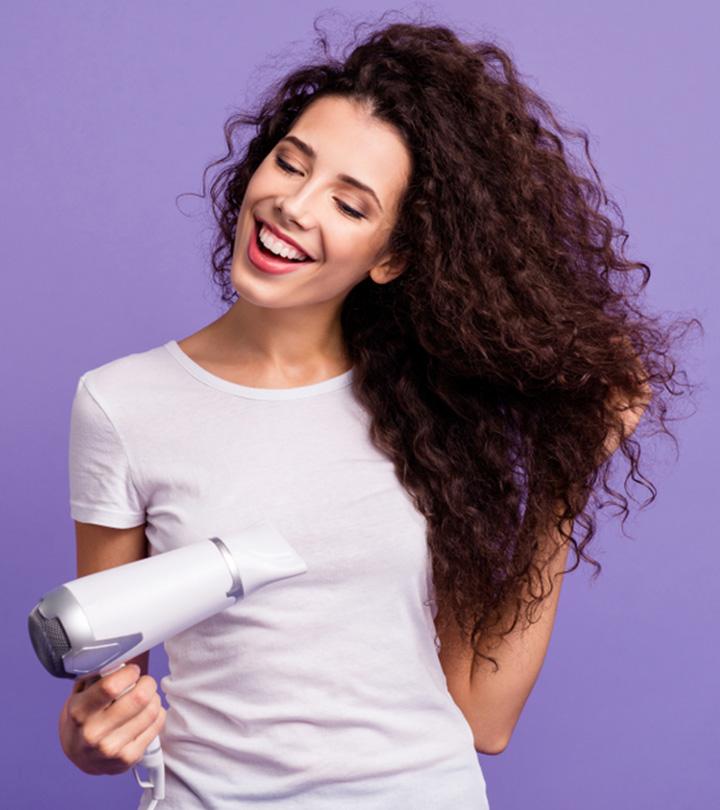 It also comes with a removable air concentrator nozzle and lint filter that assist in the flow of clean air and makes it easy to keep the appliance clean.
It is crucial to choose the best of the best hair dryers to make sure you treat your hair to fabulous blowouts every single time you step out for that get-together, party, or even a casual outing. Jerdon hair dryer will make it happen seamlessly. If you thought its only function was drying your damp hair, well, you are in for a pleasant surprise. This appliance serves multiple purposes as you can even adjust the heat to use the right comb and straighten plus smoothen your hair to style accordingly. Whether you want straight hair, fab beach waves, or wavy curls, this expert-recommended brand has got your back.
Read through these 9 best Jerdon hairdryers and get set to fall in love with their appliances! You don't have to worry about the weight and portability because these hair dryers are not only quality-tested but also very user-friendly, and long-lasting. As most are handheld, they are easier to grasp comfortably and style.
9 Best Jerdon Hair Dryers For Fabulous Blowouts – 2023
This hair dryer is a white, wall caddy-designed hair dryer that is clutter-free and is convenient for daily use. It offers salon-quality drying with a powerful airflow. It comes with 2 speed and 3 heat settings and operates at 1600 Watts. Many online reviews confirm that it has an added safety feature, which switches off automatically when placed in the base. The built-in ALCI safety plug in the caddy provides safety from electric shocks. A removable air and lint filter ensures the flow of clean air and enables easy cleaning of the device. It also has overheating protection. This Jerdon ProVersa hair dryer comes with a 1-year limited warranty.
Pros
Multiple settings
Auto-off function
ALCI safety plug
Removable filter
Cons
The Jerdon JHD41B Wall Mount Hair Dryer measures at 4.25 inches and 7.75 inches, width and length respectively. Its wall mount design makes it convenient for daily use and offers quick and easy styling. It operates at 1600 watts and comes with 2 heat and 2 speed settings. It keeps you protected from electric shocks as there is a provision of an ALCI plug that is built-in. Dry your hair in minutes with this Jerdon first class hair dryer that comes with a 1-year limited warranty.
Pros
Compact
Versatile
1-year limited warranty
Safety is ensured with ALCI plug
Cons
Keep your colored hair healthy with this JHD66 turbo hair dryer from Jerdon. It uses tourmaline ionic technology to dry long and thick hair in a matter of minutes. It runs at 1875 watts and has 3 speed settings, 3 heat settings, along with a quick-drying time setting. It also has a cool shot button for better styling. It also comes with a removable air concentrator and lint filter that assists in the flow of clean air and makes it easy to keep the appliance clean. It has a sleek appearance with a black and chrome finish.
Pros
Tourmaline ionic technology
Multiple heat and speed settings
Come with an air concentrator
Removable air and lint filter
Cons
The JHD71B ProVersa by Jerdon is a micro apparatus that can be carried along in a bag or purse with ease. It is a turbo hair dryer with a power of 1600 watts. The dual voltage capability makes it compatible for international usage. It comes with an air concentrator and has 2 heat and speed settings for easy drying and styling. It also features a 6-ft power cord of the same color and a stunning black color finish that will catch anyone's eye. The dryer has a compact size for on-the-go use.
Pros
Compact and lightweight
Portable
Versatile
Dual-voltage
Air concentrator
Cons
May not be ideal for fine hair when used on high heat
A convenient device, this hair dryer gently soothes the hair while drying or styling it. It has a power of 1600 watts and 2 heat settings and 3 speed settings, making it ideal for daily use and offers customizable styling options. Extra safety from electrical mishaps is ensured with a built-in ALCI plug in the caddy. Removable air and lint filters provide easy cleaning and a clean flow of air. It also, to some extent, reduces hair breakage. It comes with an added safety feature that switches off automatically once it is placed back in its caddy. Trust us, you wouldn't want to miss out on this one.
Pros
Versatile
Built-in ALCI plug
Auto-off functionality
Removable air and lint filters
Cons
Some may find that the air output is not up to the mark.
The JWM8CB variant of ProVersa by Jerdon is one from its range of wall-mount dryers. It is a powerful and convenient machine that comes with user-friendly controls and offers 1600 watts of power. It can be used for everyday blow drying and styling. Reviewers admire this versatile appliance for its 2 heat and speed settings. This black finish Jerdon 1600 hair dryer comes with an LED light that is cool to the touch. Worrying about safety when using a dryer will be a thing of the past as this dryer comes with an ALCI plug that is in-built within the caddy of the device, which protects you from electric shocks. The removable lint and air filter ensures the flow of clean air.
Pros
Multiple heat and speed settings
LED night light
Built-in ALCI plug
Removable filters
Cons
Some might find the power cord short
This black and chrome finish JHD63 hair dryer is from ProVersa by Jerdon. Dry your hair in minutes with this turbo hair dryer that operates at 1600 watts. With 2 settings each for heat and speed, it also includes a cool shot feature that helps in styling the hair better. A 6-foot power cord ensures convenience while using the appliance. This wall-mount hair dryer from Jerdon has a removable air and lint filter that allows for easy cleaning and keeps the air healthy and clean.
Pros
Convenient
Versatile
Cool shot feature
Removable air and lint filter
Cons
The device might heat up too soon
The ProVersa JWP12B is a pro style hair dryer that delivers a power of 1250 watts. The device has 2 settings each for heat output and fan speed. A 6-feet power cord ensures the mobility of the user while drying or styling the hair. An air concentrator is provided with the hair dryer to control the flow of air. If you're on the hunt for a hair dryer that can easily be stored, this is the one for you.
Pros
Versatile
Long power cord
Controlled air flow
Easy to store
Cons
Some may find it slightly bulky for travel
The Jerdon JWM4CD is a hard-wired, wall-mount hair dryer. It comes in a beautiful almond finish and has a compact design. For added versatility, this device has 2 settings each for heat and speed. This device is powered with 1200 watts for daily use for drying and styling your hair. An ALCI plug is built into the caddy of the device for extra protection from hazards such as electric shocks. Whatever you want in a hair dryer, this one has it all!
Pros
Compact
Versatile
Built-in ALCI plug
Hard-wire application
Cons
*The prices provided in this article are based on the latest available information. However, they may vary due to changes in pricing by the seller and/or promotional offers.
Now that we've looked at the 9 best Jerdon hair dryers, there are a few things you should keep in mind before buying one. Let's take a quick look at them.
Things To Consider When Buying A Hair Dryer
A hair dryer with more power or wattage produces more heat and dries the hair quickly. A hair dryer that has a power between 1300-1800 watts is ideal for most hair types. For thick and curly hair, a higher-wattage dryer can be used. Additionally, it is best advised to go for professional-grade hair dryers as they comprise different heating modes and settings to adjust the power level according to your needs.
A hair dryer with a heating coil made from a combination of nickel and chrome metals is ideal, as it does not oxidize upon heating. Moreover, newer models with ceramic heating elements, titanium, or tourmaline coils are available that are better in terms of even heat generation.
The advanced technology in hair dryers determines the effectiveness, performance, and results it can bring to your hair. Dryers that feature ceramic technology help dry the hair with non-damaging infrared heat and offer effective damage protection. This allows your hair to tolerate higher heat levels without suffering damage. On the other hand, hair dryers that feature ionic technology release negative ions that break down the water molecules in your hair for a frizz-free and smooth result. Negative ions smoothen the hair while retaining natural moisture and shine. A hair dryer equipped with tourmaline technology has frizz-reducing properties as well. Further, in case you need expert advice, you may check with a hair specialist to know which type of technology may suit your hair health.
Attachments and accessories
A hair dryer with attachments and accessories helps achieve better blow dry results. Accessories like a diffuser with attachment, an air concentrator, a swivel cord, dryer brush etc., help in styling the hair better.
Having multiple heat and speed settings on the hair dryer makes it more versatile. One can choose the desired speed and heat setting based on the type of hair they have. An additional cool shot button feature helps in setting the hair style better.
A hair dryer with a long power cord is convenient to use as it provides unrestricted movement, flexibility, and better mobility.
Frequently Asked Questions
Can a hair dryer explode?
It is highly unlikely for a hair dryer to explode. In most cases, either the dryer's heating filament may burn out or a malfunction may occur, which might lead to the burning of the plastic. But this would hardly cause an explosion of the device.
Do expensive hair dryers make a difference?
Yes. The cheaper ones may do the job, but the more money you shell out, the more features are added to the appliance. Also, the expensive dryers last relatively longer than their cheaper counterparts.
Does the quality of hair dryer matter?
Yes. The better the quality of the hair dryer, the better the blow dry results. Moreover, a hair dryer of good quality might last long without any damage.
Is it okay to use a hair dryer daily?
Daily use of hair dryers is usually not recommended as they are not gentle on the scalp and might leave it dry. The hair cuticles might also be damaged resulting in split ends, hair loss, and breakage.
Does use of a hair dryer lead to hair fall?
If the hair dryer is used regularly on a high heat setting, it may lead to dry scalp and dry and brittle hair, which might cause hair fall and breakage.
Recommended Articles:
Best (Soft And Hard) Bonnet Hair Dryers – Reviews And Buying Guide
Best Hair Dryers For Fast Drying
Best Hair Dryers in India For Your Gorgeous Tresses!
Best Hair Dryers For Every Type Of Hair – Buying Guide
Best Hair Dryers For Frizzy Hair