13 Best Drugstore Moisturizers For Combination Skin You Need To Try In 2021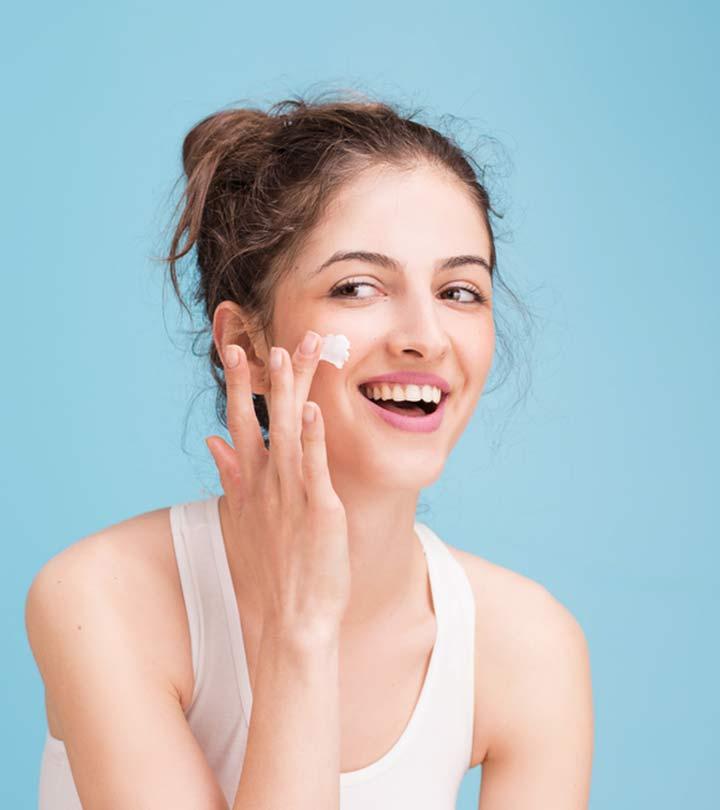 Does your skin get annoyingly greasy in some areas of your face but super flakey on the other parts? If you answered yes to the question, welcome to the combination skin club! Combination skin is characterized by both dry and oily areas, which means your T-zone (forehead, nose, and chin) tends to be oily, and your cheeks and jawline are generally dry. When you visit your nearby pharmacy store, you might come across a plethora of products for dry, normal, and oily skin types, but not as many for combination skin. Thus, finding a good drugstore moisturizer for combination skin can surely be tricky.
Individuals with combination skin should pick facial moisturizers that are oil-free and lightweight so that it doesn't leave your skin looking shiny or greasy. But these formulas should also be hydrating enough to eliminate dry spots, making your skin soft to the touch. We did say it's difficult to find the right moisturizer for your skin, but we didn't say it is impossible. Scroll down to find the list of the 13 best drugstore moisturizers for combination skin.
13 Best Drugstore Moisturizers For Combination Skin That Really Work
Kickstarting our list is this Garnier SkinActive Moisture Rescue Refreshing Gel-Cream, which is considered to be a good face moisturizer for combination skin for more reasons than one. Firstly, it is a lightweight gel-cream formulation that provides instant hydration to your skin, leaving it refreshed for all of 24 hours. Formulated with antioxidant fruit water and vitamin C, it not only moisturizes but also restores your skin's protective barrier and safeguards it from external aggressors. It is also an oil-free moisturizer, making your skin soft and supple sans the greasiness.
Pros
Long-lasting
Affordable
Non-comedogenic
Locks in moisture
Has a soothing effect
Suitable for normal skin too
Cons
Might have a strong chemical smell
Skincare doesn't necessarily have to be expensive to work! Case in point: Neutrogena Oil-Free Moisture. This affordable moisturizer for combination skin does the work without burning a hole in your pocket. With a dual-action function, this oil-free formula moisturizes the dry areas while also controlling shine and oil on your T-zone, leaving your face smoother and with a natural matte finish that lasts all day long. This dermatologist-tested product is also hypoallergenic and fragrance-free, which makes it a great pick for people with sensitive and combination skin. For best results, use it morning and night.
Pros
Lightweight
Alcohol-free
Does not clog pores
Features an oil-absorbing system
Cons
May not work well for acne-prone skin
If smooth, acne and blemish-free skin is your goal, then this drugstore moisturizer for combination, acne-prone skin should be part of your skincare routine. Featuring tea tree oil as the star ingredient, which has antimicrobial and antibacterial properties, this facial cream will combat acne-producing bacteria, oil, and other impurities to reduce blemishes and prevent future breakouts. This formula also contains other skin-loving ingredients such as aloe vera, salicylic acid, pomegranate seed oil, white willow extract, and St John's Wort. All of these work together to nourish, hydrate, and soothe your skin. What's more? Well, this moisturizer is formulated without sulfate, paraben, dye, perfume, and harsh chemicals.
Pros
Cruelty-free
Non-comedogenic
Organic and vegan-friendly
Reduces redness
Minimizes pore size
Evens out skin tone
Heals irritated skin
Cons
Might take longer to absorb into the skin
A good rule of thumb to adhere to when looking for a moisturizer for mature combination skin is to choose products that are oil-free and with anti-aging properties such as this one by InstaNatural. Keep your skin well-hydrated and super soft with this moisturizer that contains vitamin C, which boosts collagen production and minimizes the look of fine lines and wrinkles. All while the combination of other ingredients like niacinamide, aloe vera, hyaluronic acid, and sunflower seed oil provide intense hydration while improving skin tone and giving skin its elasticity and firmness. This formula feels incredibly light on the skin and penetrates deeply to eliminate oil spots and dry patches.
Pros
Vegan
Cruelty-free
Suitable for all skin types
Lends a radiant skin
Reduces the signs of aging
Protects against environmental aggressors
Cons
May not work well for sensitive or acne-prone skin
If your skin is flakey, oily, and irritated, you will love this non-greasy, soothing moisturizer cream by LAVO. This can be used as a daily moisturizer for combination skin, thanks to its lightweight texture and its ability to provide long-lasting hydration. Made with rosemary, ginseng, hyaluronic acid, aloe vera, and avocado oil, it will help tighten pores, block out bacteria, and lock in moisture. It moisturizes your skin without it getting oily or clogging your pores. The best part about this formula is that it contains chamomile, which is one of the best skin calmers. Plus, the lovely blue color of the cream comes from Azulene derived from the same plant. But don't worry, it goes on colorless when applied.
Pros
Fragrance-free
Paraben-free
Not tested on animals
Ideal for daytime use
Rich in vitamins A, B, C, and D
Heals and calms irritation
Lends a smooth matte finish
Cons
Want to keep your skin looking youthful and radiant? What you need is a formula loaded with anti-aging and moisturizing ingredients. We present to you MaryAnn Organics Retinol Moisturizing Cream! This drugstore moisturizer for mature combination skin will make you look many years younger, thanks to the addition of retinol complex. This wonder ingredient works its magic in just 30 days — you will notice a visible improvement in your skin tone and texture and a reduction in fine lines and wrinkles. Meanwhile, the hyaluronic acid in the formula will provide intense doses of hydration, making your skin smoother and plumper.
Pros
Non-GMO
Nourishes skin
Enhances skin tone
Gluten and cruelty-free
Contains natural ingredients
Non-toxic and paraben-free
Recommended for all skin types
Cons
May need to be reapplied frequently
A perfect everyday staple, this face cream by PureBiology is clinically proven to provide excellent skin protection and intense skin repair. It offers anti-aging benefits, thanks to the inclusion of retinol that smoothes wrinkles and minimizes dark spots, vitamins A and B5 that diminish pores and promote collagen production, and evening primrose that reduces acne, scars, and blemishes. One of the best drugstore face moisturizers for combination skin and other skin types, the hyaluronic acid in the formula quenches your skin's thirst in an instant, making it plumper and softer.
Pros
Non-GMO
Paraben-free
Cruelty-free
Non-greasy formula
Brightens and firms skin
Doubles as an under-eye cream
Cons
Some may not like the fragrance.
The name says it all! Ideal for daily use, this moisturizing formula absorbs into your skin quickly and instantly hydrates, lending your skin a youthful appearance. Enriched with oat extract, green tea, and antioxidants, it will make your skin firm and even-toned and pores refined and smaller. It is hailed as a multi-benefit product as it also features broad spectrum SPF 50 that provides excellent protection from UVA/UVB rays. This will allow your skin to heal and prevent further damage. Suitable for most skin types, including combination, normal, and oily skin, this water-light fluid gives your skin a smooth satin matte finish.
Pros
Not greasy
Fragrance and cruelty-free
Prevents premature aging
Soothes skin irritation and redness
Protects against environmental stressors
Cons
If you thought your combination skin does not become dehydrated, then you're in the wrong. As you age, your skin becomes uncomfortably tight and fine lines become prominent, especially around your forehead and cheeks. This face cream combines antioxidants, nutrient-rich minerals, and apothecary herbs such as lady's mantle to fight damaging free radicals, decrease the look of pores, and restore your skin's elasticity. It is designed to provide your skin with a burst of moisture upon application, which will boost your skin's hydration level to 70%. Also, the texture of this gel-cream is incredibly light, refreshing, and oil-free, leaving your skin feeling healthy and supple.
Pros
Dermatologist-tested
Clinically-tested formula
Enhances skin tone and texture
Sulfate, phthalate, dye, and fragrance-free
Does not contain animal origin ingredients
Works for oily, combination, and normal skin types
Cons
Oil-free, lightweight, and hydrating — what's not to love about this drugstore skincare product designed for combination and oily skin types? It is a perfect way to gently moisturize your skin without the heavy feeling or greasy residue. It features hyaluronic acid, which is one of the best humectants for skin. This wonderful ingredient will help retain moisture and hydrate the dryer areas, making your skin supple and bouncy. All the while, the other ingredients, namely barley extract, cucumber fruit extract, and sunflower seed cake, strengthen your skin barrier and leave the oily areas of your face with a refreshing feeling. Plus, you will be glad to know that this gel moisturizer is formulated without denatured alcohol, sulfates, parabens, phthalates, and fragrance.
Pros
Vegan
Dermatologist-developed
Fast-absorbing formula
Lends a radiant complexion
Offers 8-hour hydration
Cons
Some may find it expensive.
Looking to bring back life into your dull and dry skin? Try this Luxiny Vitamin C Cream, which has moisturizing and youth-boosting benefits. The jojoba oil in the formula and other high-quality emollients take care of your skin's hydration needs by quickly absorbing and penetrating deeply into your skin and providing moisturization and nourishment. But this lightweight, non-greasy formula does more than just moisturize, and this is where vitamin C comes into play. This potent antioxidant can fade away wrinkles, lighten dark circles and age spots, and even out skin tone, helping you achieve a brighter and healthier complexion. With this cream, a little goes a long way to give you impressive results.
Pros
Fragrance-free
Vegan and cruelty-free
Minimizes the signs of aging
Provides antioxidant protection
Contains naturally-derived ingredients
No paraben, sulfate, phthalate, dyes, and drying alcohol
Cons
May not be suitable for extremely dry skin
If you're looking to clean up your skincare routine and want to invest in a moisturizer made from natural ingredients, look no further than this face cream by Love Daily. This lightweight moisturizing cream is a great option for every skin type, including combination skin, because it is free of harsh chemicals like sulfates, parabens, and artificial fragrance. Instead, it uses naturally sourced ingredients such as vitamins C, E, and B5, jojoba oil, green tea, shea butter, and organic aloe to diminish spots, improve skin tone, and soften fine lines, all while delivering hydration to your skin. An added bonus — this silky-smooth cream sinks into your skin and does not feel heavy or sticky. Plus, you can use it on your face, neck, and chest to achieve soft and nourished skin.
Pros
Cruelty-free
Anti-aging formula
Vegan and non-GMO
Can be used daily
Recyclable carton
A little goes a long way
Contains 97% natural ingredients
Cons
May not be ideal for acne-prone or sensitive skin
Is your combination skin prone to breakouts? Or does your skin need a little help in the hydration department? If so, you can't go wrong with this clear skin moisturizer that's gentle, oil-free, and suitable for blemish and problem skin. Recommended by dermatologists, this unique skincare formula contains 100% organic and greenhouse-grown aloe vera, which is rich in nutrients and is known for its anti-inflammatory and antimicrobial properties. This ingredient can seep into your skin's dermis layer to heal and treat skin irritation, acne blemishes, small cuts, sunburns, and tiny sores while also adding a feeling of freshness. This formula also combats free radicals, sloughs away dead skin cells, and softens skin with elder tree, cucumber extract, English Ivy, mallow, and Arnica Montana.
Pros
Cruelty-free
Hypoallergenic
Non-comedogenic
Lends a matte finish
Promotes collagen production
Has water-binding capacity
Cons
Moisturizing the skin is one of the most important steps in your skincare regime. If you haven't been doing this, it's high time that you started. If you have combination skin, neglecting this skincare step could cause major skin problems as you age, making your dry areas more patchy and oily zones shinier. When it comes to choosing the right moisturizer for combination skin, anything with a lightweight texture that is non-clogging and oil-free is a safe bet. Take a look at our list of the 13 best drugstore moisturizers for combination skin and pick one that best suits you. Besides meeting your skin's hydration needs, some of these products also have anti-aging benefits.
The following two tabs change content below.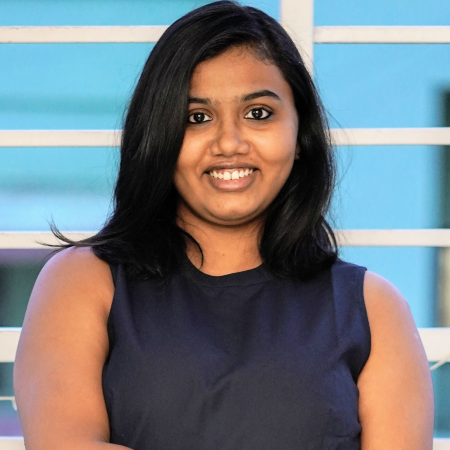 Mayuri J. Ravi is a content writer and journalist and holds a Post Graduate Diploma in Print Journalism. Her love for writing and desire to influence people for the better with her stories led her to pursue a career in this creative and dynamic field. She creates engaging content on a wide range of topics, such as beauty, fashion, and wellness. She is an ambivert and an avid foodie who also loves reading, dancing, and baking.