Top 15 Best Wax Warmers In 2021 – Reviews With Buying Guide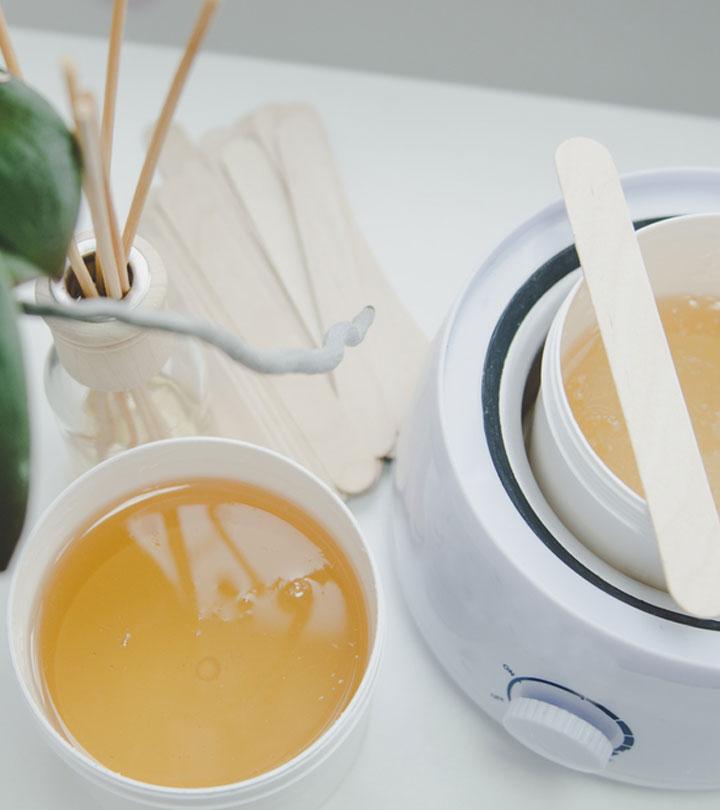 If it were wintertime, you would have probably been covered from head to toe in a million layers of heavy woolen clothing. Your Chewbacca avatar would still have been adequately concealed. But, winter is far away, and it's unfair for those cute little shorts and summer dresses to be stored away in the closet due to unshaven body parts. Most women go the easy route of shaving their arms, legs, and underarms, but waxing is considered to be the better option. For starters, waxing lasts longer, it pulls out hair by the root, and hair takes longer to grow back. It also gets rid of dead skin while leaving it smooth and supple. It can also make your hair grow back thinner and reduce the number of ingrown hairs. Are you ready to give waxing a shot? If yes, check out these 15 best wax warmers for a stress-free and comfortable waxing experience at home.
Top 15 Electric Hot Wax Warmer For Hair Removal You Need Right Now
You need not step into a salon for a full-body wax as this durable and high-quality wax machine can help you achieve a flawless waxing session at home. It accommodates most wax containers and hair removal formulas, and the stainless-steel bowl can hold 14 oz. wax cans. It heats and melts pretty quickly, taking less than 30 minutes. It also comes with a see-through cover, a temperature control lever, and indicator light, which makes it a hassle-free waxing machine. It heats the wax evenly and allows it to remain heated until you turn it off.
Pros
Can be used at home or by a professional
Compact and lightweight
Stainless steel surface
Adjustable temperature control
Removable lid
Melts wax in less than 30 minutes
Cons
Some may think that the wax becomes too hot upon melting
If you are looking for effective and quick hair removal solutions not just your arms and legs but also for sensitive areas like your eyebrows, upper lip, and bikini area, this gentle waxing machine will be perfect for you. This wax warmer comes with an adjustable temperature function and can hold upto 17 oz. of wax. It also comes with 20 applicator sticks for safe and easy application, 5 packs of scented hard wax beans, and a pre and post-waxing oil that will soothe your skin. This warmer also offers an adjustable temperature function (160-240°F) and comes with an 8.2-ft power cord for safe handling.
Pros
Gentle wax that can be used in sensitive body parts
The new thinner spatulas help in removing hair from areas like eyebrows
Adjustable temperature function
Can hold upto 17 oz. wax
Includes 20 applicator sticks, 5 hard wax beans, and pre and post waxing oil
No strips required
Cons
Some may find the instructions not very detailed
This salon-grade wax machine provides a consistent heat to melt wax quickly. It runs on 75W of power and comes with an adjustable knob to regulate the temperature according to your preference. Suitable for all types of waxes, it can melt wax cans, wax beans, and loose wax as well. You can keep an eye on the progress of your welting max as this machine comes with a see-through lid. The built-in handle in the wax bucket can be removed from the wax machine for quick or thorough cleaning. It also features anti-slip foam feet to prevent scratches on countertops and surfaces.
Pros
Melts all types of wax, including paraffin
See-through lid
The bucket comes with a handle making it easy to remove
Adjustable heat settings
Anti-slip foam feet
Cons
As the lid comes with 3 small holes, some may worry that it may contaminate the wax
Considered to be one of the best wax warmer kits available in the market right now, this warmer kit has it all. Made with all copper wiring for extra safety, it also comes with a translucent lid, non-slip rubber pads on the bottom, and indicator lights that help you check whether your wax is melting or not. The aluminum pot that comes with the warmer is removable and suitable for melting all wax types. This kit also includes 4 bags of Amazon's #1 selling wax beads by the same manufacturer, 10 large and 10 brow applicators sticks, pre and post-wax oil spray, and a step-by-step guide. The wax beads included are safe to be used all over the body, including sensitive areas.
Pros
Attractive casing
Copper wiring makes it safe
See-through lid
Anti-slip rubber pads
Removable pot
Includes 4 types of wax beads
Cons
The removable pot takes time to clean
Another hot waxing machine that's taking the beauty world by storm is this one by Lansley. This kit contains all that you need and then some to have the perfect salon-style waxing experience from the comfort of your. You won't even need an assistant! The easy-to-operate electric warmer comes with an auto shut-off function, which helps in controlling the wax temperature and maintains the ideal consistency of the wax. It makes use of high-quality ABS material to prevent overheating. The kit also includes 100% natural wax beads, pre and post-wax sprays, applicator sticks, and latex gloves for a stress-free waxing experience. It also comes with wax warmer rings, which helps in keeping the machine clean.
Pros
Auto shut-off function that maintains ideal heat
ABS material prevents overheating
Heat adjustable knobs
See-through cover
Comes with wax beads, applicators, and oil sprays
Also includes later gloves and wax warmer rings
Cons
It may take some time for wax beads to heat and melt
If you've only shaved your body, it's understandable that you are apprehensive about waxing. But if you are thinking about switching sides, a wax warmer kit like this one will not disappoint you. The pot of this wax machine can hold upto 500ml of wax at one go. Its rapid heat feature allows even the hardest wax to be melted, as it goes from 160°F-240°F fairly quickly. However, you can choose to keep the heat level according to your preference with the adjustable knob. The kit comes with 4 wax beads – rose pink, blueberry blue, aloe, and pearl wax along with applicator sticks.
Pros
Heat adjustable
Holds 500ml of wax
Melts wax quickly
Includes 4 types of wax beads
Cons
Ideal for both men and women, professional and home use, this hot waxing machine will eliminate all your hair woes. It heats upto 240°F in a matter of minutes, which will make your waxing sessions a short one. However, if you are a beginner, you can take your own sweet time and melt the wax beads at 160°F too. The adjustable dial in the machine allows you to switch temperature levels. It also comes with a removable pot with pull-out handles, making the warmer easy to clean and maintain. The kit includes 4 bags of hard wax beans, prepping spray and post-waxing spray, and different sizes of application sticks.
Pros
Compact and lightweight
Adjustable temperature settings
Comes with a removable bucket
Includes 4 bags of hard wax beans
Also comes with applicator sticks and pre and post-waxing strips
Cons
With this professional wax warmer kit by your side, you can turn into a waxing pro overnight. This 500cc electric warmer comes with 3 levels of heat so that you can melt the wax in your preferred heat level. Ideal for both professional and home use, this kit has CE, GS, RoHS, and FDA certifications. Along with this, it also comes with an automatic-off function to maintain ideal wax consistency. The kit includes 2 wax beans, 20 application sticks in small and large sizes, and 10 finger gloves for a mess-free waxing session. The wax warmer also uses heat-resistant ABS material, which helps in preventing the machine from overheating.
Pros
Safe for home use
3 levels of heat
Auto-off function
The kit includes 2 wax beans and 20 application sticks
Also comes with 10 finger gloves
Cons
As the lid isn't very see-through, some may find it difficult to check the consistency of the melting wax
Whether you want to wax your legs, your arms, your armpits, your bikini area, or your eyebrows, you can trust this waxing kit to do the job for you. It comes with 3 buttons that will change your life. With the 'Heating' setting, you can melt the wax, with the 'Waxing' setting, you can find the ideal temperature for waxing, and once you are done, you can simply press the 'Off' button to finish the process. With this kit, you never have to walk into a salon ever again. Make use of the 8 wax tablets that come with the kit along with 10 wax sticks, and 5 collars which shield the warmer from dripping wax.
Pros
3 settings for easy waxing at home
Ideal for home and professional use
Soft wax can be melted in this warmer
Dual voltage
Includes 8 wax tablets
Includes 5 collars
Cons
It takes some time for the wax to melt properly
Popular as one of the best wax warmers, both professional and people who wax at home, vouch for this wax machine. As the name suggests, it is designed to take up as little space as possible. Although it is compact, it can comfortably accommodate a 14oz. can of wax. Not only is it affordable, but it is safe for everyday use. Its user-friendly interface is what makes it a joy to use. It comes with a stainless steel surface and a see-through cover. The removable lids make it easy to clean and maintain. This machine will keep the wax heated at an optimal temperature until you decide it's time to turn it off. It also comes with an easily accessible 'ON' and 'OFF' button.
Pros
Compact and lightweight
Affordable
Stainless steel surface
See-through cover
User-friendly interface
Cons
This body wax machine doesn't look anything like your traditional wax warmer. It is an electric heating plate that helps you melt wax gently while maintaining the optimal temperature for melting. It is convenient to use; you can simply plug in the waxing heater and turn it on. As it is compact and lightweight, it can be used on small countertops or carried in your handbag as well. Depending on the quantity of wax you are going to melt, the process can take anywhere from 10-30 minutes. For best results, you can try Parissa's hair removal waxes that fit perfectly on this heating pad.
Pros
Lightweight and compact
Easy to use
Melts wax easily
Safe for home use
Cons
It is not dual-voltage
Doesn't come with adjustable temperature settings
Now, no more trouble melting the wax with this Single wax warmer kit. It is made of a metal body and has an aluminum pot. It features an on/off switch, an adjustable temperature knob, a removable inner pot, and a red indicator light. The device comes with two handles for easy portability and has non-skid feet to keep it stable. You can use this warmer for wax beans, canned wax, and paraffin wax. The simple operation makes it convenient to use and is an easy choice for beginners.
Pros
 Adjustable temperature settings
 Non-slip rubber feet
 Red indicator light
 Easy maintenance
Cons
None
Whether you are a professional who can wax any part of the body with your eyes closed or you are someone who is going to try waxing for the first time, this easy-to-use waxing machine will not disappoint you. Made with durable ABS heat-resistant material, it also uses 100% copper wire. You can trust this warmer to melt your wax quickly, as it comes with adjustable heat levels ranging from 160°F-240°F. Its auto shut-off button ensures that the wax stays warm without overheating it. It also comes with 5 bags of high-quality wax beads in different scents like lavender, chamomile, and violet fruit. You can use the 10 spatula sticks to apply the wax on any part of your body.
Pros
Made with ABS heat-resistant material
Comes with a removable pot
Adjustable temperature dial
Includes 5 bags of hard wax beans
Dual voltage
Cons
Takes a long time for wax to melt on lower temperatures
This wax warmer kit is every professional's dream come true. With two high-functioning warmers, one can get twice the work done in a short time. The pots are made of premium-grade aluminum, and the metal construction of its body makes it durable and almost indestructible. The inner pots are removable, and the base pot can accommodate most wax containers. However, it is wise to check the size of the pot before trying it out. This double wax machine is easy to use, features a handle on either side for easy lifting, and the feet have non-slip rubber on them.
Pros
2-in-1 wax warmer
The pots are made of high-quality aluminum
Sturdy handles on either side
Non-slip rubber feet
Removable pots
Adjustable temperature settings
Cons
Ideal for both professional and home use, this wax warmer will meet all of your expectations when it comes to a smooth and relaxing waxing experience. It comes with single warming wells that are heat adjustable. It features an On/Off dial with 3 other functions – standby, ready, and hot. The thermostat-controlled heating mechanism melts the wax quickly, retains the melted consistency of the wax, and keeps it warm without overheating it. It also comes with a detachable lid, so you can check the progress of the wax, and includes 2 protective collars, which helps in keeping the machine clean.
Pros
Heat adjustable
Thermostat-controlled heating
Comes with a detachable lid
Includes 2 protective collars
Cons
How To Choose The Best Wax Warmer – A Helpful Buying Guide
When buying a hot wax warmer, keep these 5 points in mind:
1. Temperature Control
Look for a wax warmer that comes with adjustable temperature settings. Whether you melt your wax in low or high heat is entirely up to you, so find one that can go from 160°F-240°F. An auto shut-off function is also important. Once your wax is melted to the right consistency, this feature will turn the warmer off, while keeping the wax warm without overheating it.
2. Capacity
A wax warmer that can hold at least a 14 oz. can is considered to be a good size.
3. Heating Speed
If your wax warmer takes longer than half an hour to melt even a small quantity of wax, it is time to switch to a new one.
4. Portability
Whether you are going to use a wax warmer in the salon or at home, first visualize how much space you have. Choosing one that is lightweight and compact can not only save space but also is easy to move around. As most warmers don't come with long cords, you need to find something easy to carry and can be plugged in anywhere. If you travel frequently, look specifically for one that is dual-voltage.
5. Safety Features
A wax warmer with a removable pot is not only safe but also easy to clean and maintain. Another safety feature to look out for is a sturdy lid. Look for one that is see-through and doesn't let any germs enter the pot. All wax warmers come with a user's manual. Read it carefully.
How To Use A Wax Warmer
Step 1: Plug in the wax warmer.
Step 2: Turn it on to adjust the dial or knob to the highest temperature.
Step 3: Wait a few minutes for it to heat and pour in the wax beads (or whichever type of wax you are using)
Step 4: Cover the wax warmer with the lid provided.
Step 5: You can now reduce the temperature and melt the wax at your preferred heat level.
Step 6: Open the lid and give the wax a little stir with an application stick.
Step 7: If the consistency of your wax is like honey, it is time to turn the machine off.
Benefits Of Using A Hot Wax Warmer For Hair Removal
It saves a lot of money as going to a salon can be quite expensive.
It saves a lot of time.
It is less painful.
No need for waxing strips.
Lesser risk of burns and ingrown hair.
Stalls hair growth for upto 3 weeks.
Safe to be used in sensitive areas.
How To Remove Wax From A Wax Warmer
It is quite easy to remove wax from a wax warmer. Keep the wax warmer on, and let the dried-up wax melt on high heat. Once it is melted, reduce the heat and use tissue papers to wipe off the wax. Be careful not to burn your fingers.
Wax warmers and hard wax beans are quickly taking over as the easiest way to get rid of unwanted body hair. The process is simple, is not messy, and significantly less painful than a traditional waxing experience. If you are looking for the best warmers in 2020, it seems that you have come to the right place. Check out this helpful list of the 15 best wax warmers, what you should keep in mind when buying one, how it will benefit you, and how you can remove wax from the machine as well. Did any of these wax warmers catch your eye? Let us know in the comments.
The following two tabs change content below.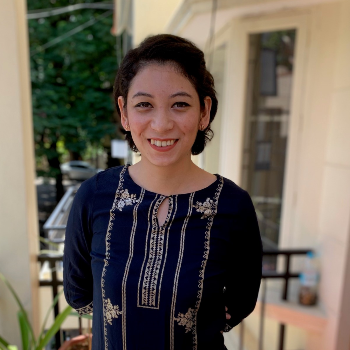 Sneha Manandhar holds a Master's degree in English from the University of Pune. She has previously worked with media and publication houses in varied capacities as a lifestyle writer, an editor, a copywriter, and a translator. She reviews beauty, skin care, and wellness products from specialized curated lists. She believes that SEO-driven content is the present and the future and keeps herself busy by dabbling in SEO-related tools and honing her editing skills.