15 Best Hard Wax Beans With Reviews Of 2021 – Buying Guide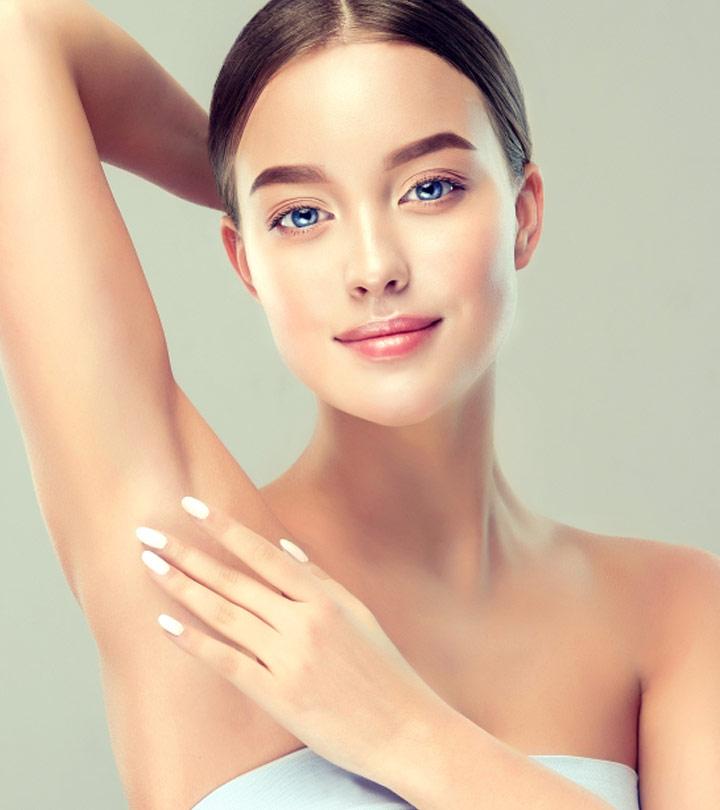 Waxing has always been associated with pain, especially in sensitive areas, but with some of the best hard wax beans, it doesn't have to be painful at all. Let's face it, no woman is ever cheerful walking into a waxing appointment, or even waxing at home. It takes a whole lot of preparation, and self-pep talks to bear the pain.
However, with the introduction of hard wax beans, waxing doesn't seem like the once-dreaded activity anymore. Some even say that a hard wax bean product causes absolutely no pain at all! It takes a few tries to perfect the art of using it, but once you reach perfection, you can expect absolutely no pain while waxing. To use hard wax, one just needs to heat the hard wax beans to a liquid state before applying it to the skin. Once it hardens, simply yank it off. Trust us; it isn't as bad as it sounds.
If you don't believe us, why don't you try it for yourself? Take your pick from this list of the 15 best hard wax beans. Some of the home waxing kits will blow your mind by giving you the best results.
15 Best Hard Wax Beans For Hair Removal
Cirepil's polymer formulas are patented and of the highest quality. These incredible wax beans are super-effective and delays the process of hair regrowth. It can be used to wax all hair types – short, shaved, long, soft, or coarse. As it is a gentle wax, it can be used in all areas of the body, including the bikini area, eyebrows, and upper lip too. A gentle solution to removing unwanted hair from the body, this unscented disposable wax has to be melted in a warmer in low heat. It will also help you save time and money as you don't require any soft wax strips to use this wax.
Pros
Effective and long-lasting finish for incredible results
Patented polymer formula
Can be used by all hair types
Safe and gentle to be used in sensitive areas
Dermatologically-tested
No strips required
Unscented
Cons
Slightly expensive
Designed for professional use
Similar Products
These hard wax beads can be used both at home and by professionals as well. Made in Italy, these amazing wax beans contain a high-quality, natural resin base. This makes it creamy and is characterized by high plasticity. Formulated with antioxidant white tea leaf extract, it is ideal for all skin types, including sensitive skin, keeping irritation and redness at bay. A quality worth mentioning about this wax is that even in low temperatures, it takes a short time to melt, and when applied onto the skin, it hardens quickly. Apply a thin film of wax in the direction of hair growth and remove it by pulling it off in the opposite direction.
Pros
Premium quality natural resin base
Contains antioxidant white tea leaf extracts
Suitable for all skin types
Creamy texture
Melts quickly
Cons
Similar Products
With these hard wax beans, you never have to step into a salon for a hard-to-fault waxing treatment. Made especially for home use, these beans are made of certified natural ingredients, and no harmful chemicals are released when melted. Suitable for hair removal on all parts of the body, it is considered to be particularly effective on the bikini area for the best Brazilian wax experience. By using this hard wax, you will notice that hair regrowth takes 3 times longer as compared to regrowth after shaving. It also claims to remove upto 90% of hair at one time. So, with these hard wax beans, enjoy being hairless for upto 3 weeks.
Pros
FDA-approved and skin-friendly
Pleasant fragrance of lavender
Suitable for sensitive areas
Removes 90% hair in one go
Delays hair regrowth by 3 weeks
Hypoallergenic
Cons
May not be suitable for extremely sensitive skin
Can't be used within 2 hours of taking a shower
Similar Products
Hailed as KoluaWax's strongest formula yet, these high-quality hair wax beans specifically target thick and coarse hair. Formulated with all-natural Brazilian carnauba palm wax, these beans are guaranteed to remove even the most stubborn hair. Whether it is your back, your legs, your bikini area, or any other body part you want hair removed from, this hard wax offers a stripless and flawless hair removal at home. It not only melts easily, but it also hardens fast and pulls off cleanly. While you are waxing your hair, you can also enjoy its soothing aroma.
Pros
Made specifically for coarse hair
Contains Brazilian carnauba palm wax
Melts fast and hardens easily
Sea salt and surf scent
Comes with 10 applicator sticks
Cons
Contains paraffin
It may not be a pain-free waxing experience for everyone
Similar Products
KoluaWax's most versatile formula, this wax is ideal for all-over use. Not only can you wax your legs and arms in quick and swift strokes, but you can also tidy up your eyebrows to precision with this wax. This pink wax is strong enough for thick hair removal, yet gentle enough to be used on soft hair as well. Made with nourishing coconut oil, this wax is one of the best-loved KoluaWax formulas. Its creamy texture and thick consistency makes it a flexible formula, which in turn helps in easy hair removal.
Pros
Made for general all-over use
KoluaWax's best-loved formula
Works on all hair types
Contains coconut oil
Comes with 10 disposable spatulas
Cons
As it is not hypoallergenic, it may not be suitable for people with sensitive skin
Similar Products
What do coconut oil and beeswax have in common? Their ability to nourish your skin and keep it healthy. Both coconut oil and beeswax have antibacterial and antifungal properties, which protect the skin from infections. This hard wax contains coconut oil and beeswax, is exceptionally efficient, and is delicate enough to be used even on sensitive areas. When applied on the skin, the wax follows the body's natural curves, thereby sticking onto even the most difficult corners or uneven surfaces. It heats quickly, is extremely flexible, and doesn't break.
Pros
Stripless waxing experience
Made with real beeswax
Dye-free
No artificial scent
Hypoallergenic
Can be heated in a microwave oven
Cons
Why should you switch to hard wax? It's easier to use than traditional wax; you don't need strips, it's safe for the skin, and it saves you time and money. If you are convinced, try these hard wax beans by Tress Wellness. They are made with natural ingredients that work well on all types of hair, even thick and coarse ones. These beans come with a pre-wax spray to help prep your skin and post-wax remover spray to soothe the skin. These sprays also come handy for a painless bikini wax. It also comes in 5 different scents – natural lavender, eucalyptus, lemon, tea tree, and peppermint. So, enjoy your waxing experience and enjoy the aroma too.
Pros
Non-toxic
Available in 5 different scents
The kit comes with 6 packets of beans
The kit also includes 20 large and 10 small spatulas
Natural wax ingredients
Comes pre and post-waxing sprays
Cons
The scent may wear off when the beads melt
Let the magic of lavender and beeswax offer you a clean and quick waxing session. These wax beads are easy to melt, don't create a mess when applied, and easy to remove as well. Formulated with certified natural ingredients, it is safe for your skin and doesn't leave any residue on the surface of your skin. It also sticks on to only your hair, not your skin, removes hair from the roots, and does not damage the follicle. Due to its elasticity, it is smooth to apply, is highly flexible, and won't break easily when pulled away from the skin.
Pros
Contains lavender and beeswax as its main ingredients
Made of certified natural ingredients
Includes 5 packets of beans and 10 applicator sticks
Affordable
Extremely flexible
Cons
Some may find the scent overwhelming
If you are looking for hard wax beans that melts swiftly and works like a dream, you can place your trust on these. Even when a thin layer is applied, it removes quite a lot of hair when pulled out in one swift stroke. It's a transparent film wax characterized by a short period of hardening. Most effective on coarse and short hair, these beans are ideal for underarm and bikini areas. It comes with beeswax, hydrogenated coconut oil, and soothing chamomile extracts. It also contains a high-quality natural resin base, which offers a smooth waxing experience.
Pros
Contains beeswax and chamomile extracts
Comes with high-quality natural resin base
Extremely flexible
Tough on hair yet gentle on the skin
Ideal for short and coarse hair
Cons
Achieve smooth skin all over your body with this natural hard wax. It is more efficient than traditional wax, gentle on the skin, and doesn't leave any residues. It is so versatile; it can be used to tackle thick hair and is equally effective on soft hair as well. Formulated with natural Brazilian carnauba wax, it melts quickly and pulls off cleanly. As it spreads easily, you can tackle larger areas in a few strokes. If pain is what you are concerned about, rest assured that these wax beans remove hair with close to no discomfort. As compared to shaving, these beans will make your hair regrow 3 times slower.
Pros
Contains Brazilian carnauba wax
Contains chamomile extracts
Hair regrowth is 3 times slower than when shaved
Safe to be used all over the body
Ideal for all hair types
Cons
Can't be used within 2 hours of taking a shower or sunbathing
With these hard wax beans, you never had to step into a salon or call a professional home for hair removal. Designed for full-body use, these beans target fine hair. Made of a natural mix, these beans remove the hair from the root. As it is made with a low melting formula, it should also be applied at a low temperature. Its smooth and creamy texture grips hair firmly at the roots for easy hair removable and delays further growth. Multiple large strips can be laid down, and you never have to worry about the wax cracking or breaking when you are pulling it out.
Pros
Designed for finer hair
Doesn't crack upon removal
High-flexible
Natural formula
You may get 40+ bikini waxes
Cons
If the wax it too hot when applied, it may burn the skin
If you are a first-time hard wax bean user or want to try using it at home, there is no better kit than this one that can help you get started. Ideal for home use, these beans have good mobility and can be pushed back and forth upon application. It prevents rupture and dries almost instantly. Made with natural aloe vera extracts, it keeps your skin soft and smooth, while also lending a soothing effect. Suitable for people with both fine or coarse hair, it enhances the grip on the hair and removes hair from the root. So, enjoy a hairless body for upto 5 weeks.
Pros
Contains natural aloe vera extracts
Ideal for beginners as well as professionals
Spreads easily and dries fast
Great for both fine and coarse hair
Hair regrowth is delayed upto 5 weeks
Cons
Some may find its viscosity a little too thick
This new-generation wax formula by Regalico provides gentle hair removal and is made with natural ingredients such as rose oil and jasmine extracts. These ingredients help in minimizing irritation for a pleasant experience. It is safe for all body parts and removes upto 90% of hair in one swift pulling motion. It has an excellent grip on strong and stubborn hair and removes hair from the root without damaging the follicles. For best results, you can prep your skin with a pre-wax spray or oil.
Pros
100% natural
FDA-approved
Chemical-free
Non-toxic
Removes upto 90% hair in one pull
Cons
Some may feel a little pain while removing the wax
This hair removal procedure wax uses beeswax and lavender as its main ingredients to offer a pleasant and smooth hair removal session. It has an excellent grip on strong and stubborn hair and is particularly effective for coarse hair in areas like the underarms and bikini areas. You can simply apply a thin layer of the wax over the desired body part; watch as it hardens quickly, and peel it off. You don't even need a wax strip or pre and post-wax oils.
Pros
Contains beeswax and lavender flower extracts
FDA-approved
Pack of 3
No chemicals
Non-toxic
Cons
Some may find the scent of lavender overpowering
An upgraded formula by Bouvetan, these beans are 100% safe to use and will remove 98% of unwanted hair from any part of your body. It jerks out hair from the roots without leaving the skin red or sore, and you can enjoy hair-free days for at least 3 weeks. As these wax beans melt at a low temperature, make sure that you don't melt in a very hot warmer. For best results, apply a thick layer of the wax on the desired body part and wait for 30-50 seconds before you peel it off.
Pros
Delays hair growth by 3 weeks
Cruelty-free
No preservatives
Non-toxic
Melts at a safe and low temperature
Cons
Not recommended for sensitive skin
Let us now jump into a few things to consider before buying hard wax beans.
A Helpful Buying Guide For Hard Wax Beans – Things You Should Know
What Are Hard Wax Beans?
Hard wax beans are small pellets of hard wax that can be melted in a warmer or microwave to make a thick liquid. It needs to be applied in a thick layer on the skin and removed after it hardens. It is also less painful than traditional waxes.
What Are The Key Features/Benefits Of Hard Wax Beans?
Hair removal strips aren't required
Less painful than traditional messy wax beans
Removes hair directly from the root
Removes upto 80-90% hair in one quick pull
Is cheaper than visiting a salon
Works on all hair types
It sticks to the hair, not on the skin
It does a more thorough job of removing hair
Delays hair growth by 3 weeks
Can be used in all body parts like eyebrows, upper lip, and the bikini area
Doesn't burn the skin
Eliminates ingrown hair
How To Use Hard Wax Beans At Home?
Step 1: Gather all the supplies you need – hard wax beans, a warmer, pre and post-wax oil or spray, and a towel. If you are doing it for the first time, lay some sheets or newspapers on the floor to avoid a messy room.
Step 2: Prep your skin with pre-wax oil or spray.
Step 3: Heat the beans in the warmer. Please note that some beans are to be melted at a temperature.
Step 4: Apply the melted wax on the skin with an applicator stick. Follow the direction of the hair's growth.
Step 5: Let the wax harden on the skin. It generally takes about 30-50 seconds.
Step 6: Once it hardens, pull it out from the opposite direction of the hair's growth.
Step 7: Press the waxed area for relief.
Step 8: Once done, wipe it off clean with some lukewarm water and a towel.
Step 9: Apply post-wax oil or spray for a soothing effect.
Hard wax beans are quickly becoming a popular way to remove unwanted hair from all over the body. Most women prefer it over traditional wax as it is easy to use and quite pain-free. While a visit to the salon might take a lot of time and cost a bomb, you can try using hard wax beans at home. It is a safer alternative, and you can choose any one from the list mentioned above. Do let us know which one you liked most in the comments section.
Expert's Answers For Readers' Questions
Is hard wax less painful?
As compared to traditional wax, it causes lesser pain. It clings on the hair and not the skin, so, when it is pulled off, you may experience very little or no pain at all. When using hard wax, the hair follicles and pores open up from the heat of the wax, which makes it easier to pull the hair out.
Is hard wax safe to use?
Hard wax uses resin as its main ingredient, and it sticks onto the hair and not the skin. This makes it safe to use on all parts of the body.
Can I use hard wax on my face?
Yes, most hard wax beans are designed to be used on the face to remove hair from the eyebrows and the upper lip. However, it is wise to check the packaging to confirm.
Is hard wax reusable after melting?
Not all hard wax beans are reusable after melting. If it is, it will be mentioned in the packaging or on the company's website.
Recommended Articles: