5 Best Electric Body Shower Brushes
Travel-friendly and waterproof – these gadgets are the best way to cleanse your body.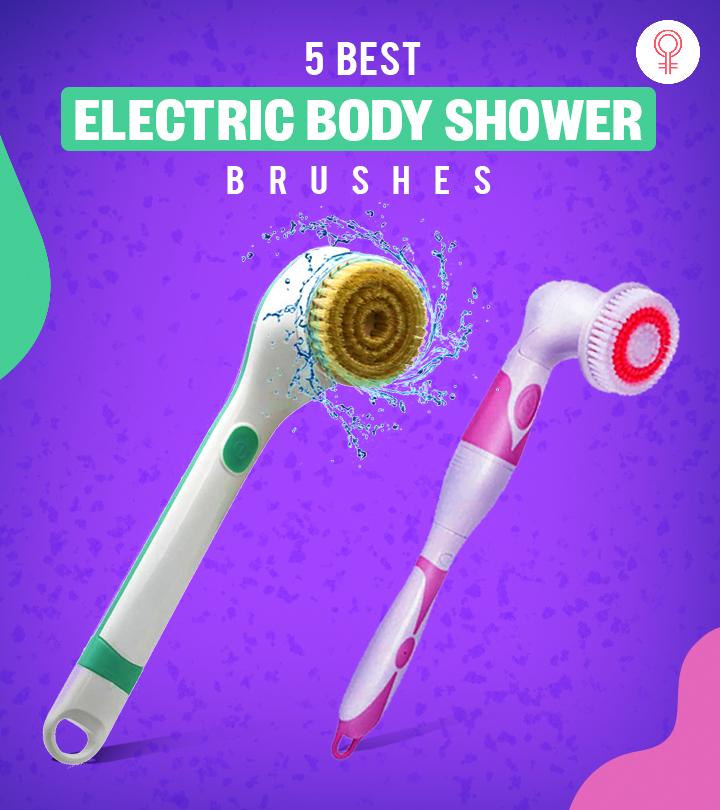 If you want your skin to be clean and healthy with unclogged pores, you need to cleanse deep, exfoliate, and massage it properly. Guess what! You can do all of these by choosing the best electric body brush. Of course, it is easier said than done; it may take ages to figure out which brush is best for you. Fret not! In this article, we have shortlisted the five best electric brushes to give your skin a perfect wash. Keep scrolling to find out.
A rotating shower brush makes the task easy, comfortable, and effective. Go through our list of the 5 best electric body shower brushes and pick one of these must-have tools for clear and smooth skin. Read on to learn more!
5 Best Electric Rotating Body Shower Brushes Of 2022
The Fancii Cora Cleansing Brush is an exfoliating kit with seven functions. It provides an Advanced Spin Brush Microabrasion Scrub System that gently brushes off the dirt and dead cells from the skin while bathing.
The brush comes with six different heads and a variety of functions. The face brush helps in deep cleansing, which reduces acne breakouts. The large body brush helps scrub the back and other hard-to-reach areas of your body. The soft and gentle silicone face brush is apt for sensitive skin areas.
Another attachment that comes with this cleansing brush is the exfoliating foam head, which can be used for microdermabrasion. Use it twice every week to get beautiful and polished skin. The rolling massager increases blood circulation and improves skin elasticity by stimulating collagen production. It also reduces wrinkles and fine lines.
The pumice stone removes rough patches and dry skin from the hands and the feet. The cordless brush has two speed settings with a 360° rotary spin, which effectively cleans dirt, makeup, and clogged pores. This cleansing brush leaves the skin feeling fresh and rejuvenated. For a visual demonstration of the Fancii Cora 7 Body Cleansing Brush, check out this YouTube review.
Pros
Waterproof
Soft bristles
Cordless and battery operated
Multipurpose
Travel-friendly with an included travel pouch
Detachable handle
Cons
The Beurer Cleansing Brush is an electric exfoliating brush that can be used for the face and body. It has twin spin brush heads for easy cleansing. The cordless brush is perfect to use in the shower and runs up to 60 minutes. It comes with a charging cable.
The brush features a long removable handle to ease back scrubbing. It also includes two spinning heads, one for all skin types, including sensitive skin, and one for deep exfoliation. The circular and two-stage rotation system of the brush cleanses the skin with the least manual effort and leaves it soft and smooth. The indicator light displays speed and battery status.
Pros
Removable handle
Water-resistant
Chargeable battery
One-button operation
Cons
The Remington Body Cleanser Brush has a universal brush head that can be used for deep cleansing the entire body. It has a rechargeable battery, which allows 40 minutes of continuous use. It is comfortable to use in the bath and has delicate and universal speed options, along with a rotating head, to optimize cleansing and exfoliating. This brush provides a gentle massage to the skin and increases blood circulation. The handle makes it easy to reach all areas of the body and gives your skin a smooth texture. This brush has a quick charge function that helps when you are in a rush.
Pros
Adjustable speed
Cordless brush
Waterproof
Adjustable extension handle
Worldwide compatible voltage
2-year warranty
Cons
The Bewebeme Electric Shower Brush is a body cleansing and exfoliating tool. It comes with two replacement brush heads, one with soft nylon bristles and the other with natural bristles. The two speed modes allow you to choose the speed as per your comfort.
The safe and simple operating method makes this brush suitable for kids and older people. The long handle allows you to reach the not-so-easy-to-reach places on the body, keeping fungal and bacterial infections at bay. It helps remove dirt and offers deep purification. The massage feature eliminates stress and fatigue and increases blood circulation. This electric body shower brush is durable and long-lasting.
Pros
Non-slip handle
Waterproof
Long handle
Silicone button
Hanging hook
Cons
The Supvox Electric Bath Brush is suitable for men, women, and older people. It is a scrubber and massage tool made of high-quality ABS material and measures about 40x6x5cm. This device is durable and can be used every day with your favorite soap or body wash.
The long handle of this brush makes it easy to reach the back and lower legs. The bath scrubber exfoliates the skin lightly and promotes healthy, smooth, and silky skin texture. It also reduces dullness and massages aching muscles. With regular use, it makes your skin look fresh and younger.
Pros
Durable
Complements everyday cleansing
Long handle
Cons
Instructions are in Chinese.
Electric body shower brushes cleanse your skin deeply and exfoliate in order to remove dirt, grime, excess oil, and other impurities from your body. Not just that, these brushes also help in making your bathing experience more effortless and convenient. These rolling bath massagers in the form of electric body shower brushes also help in proper blood circulation while improving skin elasticity and increasing collagen production. These also reduce fine lines, dark spots, and wrinkles.
Why Trust StyleCraze?
Our writer, Shiboli Chakraborty, is a certified skincare coach who prepared this post to help you find the best electric body brush. These products were chosen after carefully analyzing their quality and reviews. Only the best-reviewed body brushes with the highest satisfaction range were picked out for you in this post. A buying guide has also been added to help you make a well-informed choice.
Frequently Asked Questions
Are power brushes good for your skin?
Yes, power brushes effectively exfoliate the skin, promote blood circulation, and offer anti-aging benefits.
Are silicone body brushes good for the skin?
Yes, silicone body brushes are suitable for all skin types, including sensitive skin.
How do you exfoliate with an electric brush?
Remove your makeup, wet the brush with warm water and add cleanser to the bristles. Hold it close to the skin, but not more than five seconds on the spot.
How often should you use a body brush?
Body brushes can be used regularly, but make sure you use a product with soft bristles and mild action.
How many times a week should you dry brush your skin?
Dry brush your skin thrice weekly for the best results.
How long should you body brush for?
You should body brush for three to five minutes daily.
Recommended Articles
The following two tabs change content below.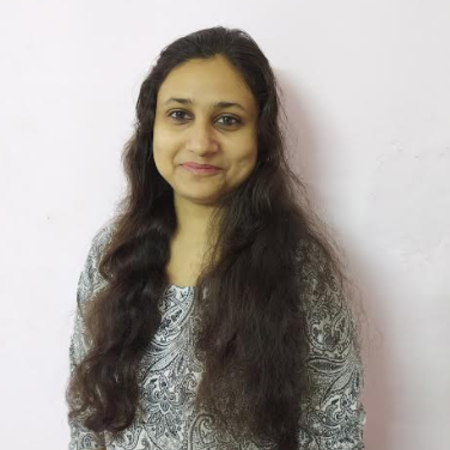 Shiboli has a master's degree in English literature from The English and Foreign Languages University, Hyderabad, and is a certified...
more