5 Best Professional Waxes For Smooth And Hair-Free Skin
Now removing unwanted hair is easy and painless with these top brands.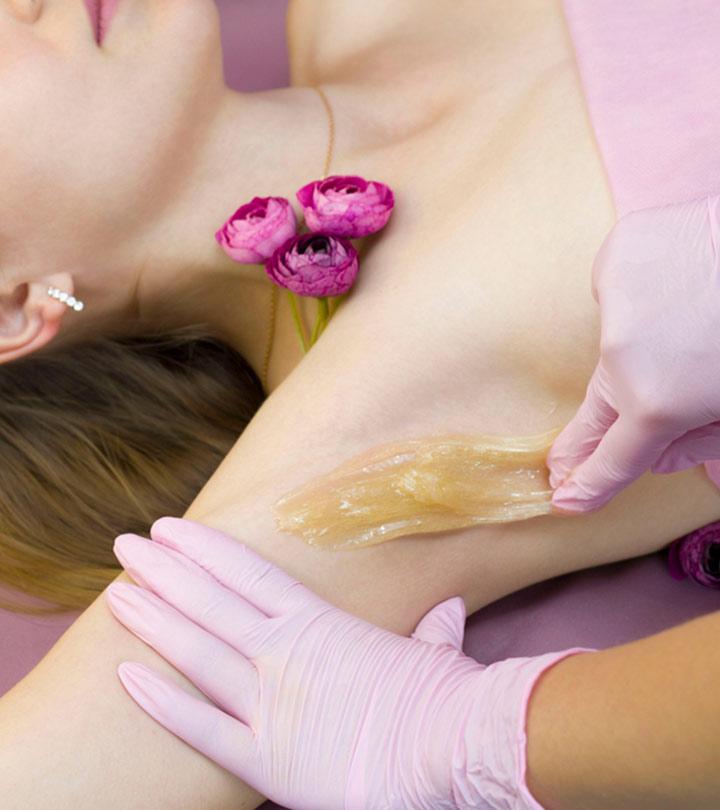 For smooth and hairless skin, you need the best professional wax for hair removal with the right ingredients. Let's face it, getting the unwanted hair removed can be quite the task for many of us, sometimes quite dull and time-consuming. Many of us like to use plain razors for a quick sweep but end up dealing with excess hair which we could not spot before. Over time, the hair growth becomes thicker and coarse, making it even more painful when we finally muster the courage to use the wax ourselves.
Feels excellent. Ain't that the relatable truth? No matter how lazy you are, the sexy bodycon dress does not hit the spot unless the legs and arms are smooth and clear of hair. We have compiled a list of the five best professional waxes that you can use with ease without having to go through unnecessary pain.
Top 5 Best Professional Waxes For Hair Removal
Have you ever had an easy and painless waxing experience? If not, now you will! Try the Cirepil By Perron Rigot Paris Blue Wax for a convenient hair removal session. This wax helps you remove hair that is both coarse and fine. It can be used on all parts of the body, making this product so much more useful. There is no fear of facing an inflammatory response or an allergic reaction as this product is dermatologically tested. You save not only time but also your money as this does not even require any strips. Get a quick and comfortable wax application and remove hair without any redness or pain. For an honest review of this product, take a look at this YouTuber's detailed video.
Pros
Cruelty-free
Non-sticky
Long-lasting
Melts at a low temperature
Suitable for all hair types
Gluten-free
Paraben-free
Cons
Some may find it slightly stiff to spread.

Quick Tip
Avoid hot baths for at least 24 hours after waxing to protect from bacterial infection. Also, tight clothing or hot yoga should be avoided after waxing to allow your skin to breathe.
Price at the time of publication: $23.99
Wouldn't it be incredible to use a single jar of wax to remove hair from all parts of the body? It would save so much time and energy that you would otherwise end up wasting in looking for a different wax for each part of your body. The GiGi All Purpose Honee Hair Removal Soft Wax will give you a painless and hassle-free waxing experience. It is infused with honey, and it moisturizes and soothes your skin while unrooting hair. This formula is gentle on your skin and can be used wherever required. If you want an honest review of this wax, make sure to check out this skincare aficionado's detailed video.
Pros
Travel-friendly
Hydrating
Long-lasting results
Cruelty-free
Suitable for all hair types
Makes skin soft
Cons
It may take some time to harden.
Price at the time of publication: $13.99
We all know how beneficial vitamin E is for our skin, so how about trying a wax that is infused with it? Get your hands on the Satin Smooth wax that will help you eliminate your hair from the roots without leaving any broken hair or causing irritation to your skin. It provides you with a calm and comfortable experience as you unroot your hair from the skin. The best part about this wax is that your hair keeps getting finer after every use, making your job much simpler with each application!
Pros
Long-lasting results
Melts and cools quickly
Spreads easily
Easy to remove
For normal and oily skin
Available in other infusions
Cons
It may not be best suited for those with extremely sensitive skin.

Pro Tip
Exfoliate before waxing to remove dead skin trapping hair to allow them to come to the surface and remove all the hair on the first try.
Price at the time of publication: $11.95
The Vidasleek Full Body Spa Wax is here to your rescue if you have coarse and thick hair, and hair removal is a tedious job for you. This extra-strength wax helps you achieve hair-free days for up to 8 weeks. It is safe to use all over the body and does not cause bumps or other skin irritations. Instead, it leaves your skin undamaged and makes it hydrated and smooth. It boasts an ideal consistency, making your job easier and more manageable.
Pros
Made of natural ingredients
Not painful
Heats up quickly
Easy to remove
No mess
Non-sticky
Cons
Price at the time of publication: $23.99
Do you know why the Tachibelle Ultra-Sensitive Zinc Depilatory Wax is one of the most popular waxes? It is formulated with essential ingredients to help you get rid of unwanted hair from different parts of the body. This wax helps moisturize and nourish the skin with the goodness of vegetable oils and zinc and delays hair growth. Unlike various other waxes, this wax reduces redness and lowers the burning sensation while you use it. So, what are you waiting for? Here is the most incredible solution for hair removal just for you!
Pros
Gentle on the skin
No pain
Works well on coarse hair
Easy to spread
Suitable for sensitive areas
Cons
Might not have a pleasant smell.

Trivia
Hundred years ago, women from the Middle East, Rome, and Ancient Greece used sugar and lemon as a paste for grooming hair around sensitive areas..
Price at the time of publication: $14.75
Here is a buying guide for you to make the best choice when buying wax. Get the best hair-free experience by understanding which wax is the most suitable one for your skin type.
A Buying Guide For The Best Professional Wax For Hair Removal
A hot wax is similar to traditional wax types and is considered to be the most effective one. The wax can be made denser by melting it. It can be slightly painful for sensitive skin as the hot wax is directly put on the skin. It might take longer to bring the wax to the right temperature. This type of wax is typically made with natural ingredients.
The wax itself is called cold wax as it is not melted in the traditional way a hot wax is melted. The wax is melted on a strip and placed on the skin, unlike the hot wax where it is directly put on your skin. It may not be suited for those with thick and coarse hair.
This type of wax is similar to hot wax but is more convenient as it can be customized and used as a concoction. You can use the amount you need, and it melts at a lower temperature than hot wax. Wax beads are melted on a special warmer called a wax pot. The pot brings the wax to the ideal temperature and consistency for use. They come with an indicator light that denotes that the machine is on. The temperature adjustment option in these machines help you control the temperature as per your convenience.
These waxes are of a thinner consistency and are easier to apply but can also be messier.
Waxing can also be made simpler with the help of the wax strips. These strips are coated with wax in its gel form. These do not require any preparation or heating. All you have to do is to rub the strip between your palms, remove its cover and place the strip on the area you wish to remove your hair from. It is the simplest method of hair removal. You must pull the wax strip in the direction opposite to the hair growth as it helps in removing hair more efficiently.
How To Use Professional Wax For Hair Removal At Home
Here are a few steps that you can follow when waxing at home:
Step 1: Keep yourself and your skin hydrated. Apply moisturizer to your skin and drink plenty of water to keep your skin plump. This will help you experience an enjoyable waxing session.
Step 2: Dry brush the area you wish to wax, brush it against the growth of your hair to stimulate your hair follicles to ensure ease in removal.
Step 3: Exfoliate your skin regularly as it makes hair removal easier.
Step 4: Your skin is the most sensitive a few days before or after your periods. Try to avoid waxing your bikini area on those days.
Step 5: If you are using a hard wax, it will be more comfortable but if it's the soft wax and you use a cloth, make sure it is clean and not too sensitive to your skin.
Step 6: Clean your skin with cream to get rid of the oil buildup.
Helpful Tips To Keep In Mind
The wax should be applied in the direction of your hair growth.
Work in parts, don't cover a large area at once, start with small patches.
Pull the wax at an angle and not straight up.
Keep your skin tight to ensure there is no movement and to make sure that the strip grabs all the hair on your skin.
Don't allow many gaps between your waxing sessions because the longer you wait, the thicker the hair will be.
If you aren't satisfied with wax strips or razors for hair removal, professional waxes are the way to go! Professional waxes help reduce thick and coarse hair growth on different parts of your body. They also help in removing tiny, thin hair which cannot be spotted easily. Dermatologically tested professional waxes cure inflammatory or allergic reactions without redness or pain. You can choose waxes that melt quickly and can be used in a hassle-free manner. Professional waxes nourish, moisturize, and hydrate your skin after every use. Some waxes leave stains and must be avoided at all cost! However, steer clear of those waxes that tend to leave debris and offer messy applications. For vacations, choose waxes that are travel-friendly, long-lasting, and suitable for every hair.
Why Trust StyleCraze?
Vaishnavi Kothuri is a hair and skin care enthusiast. After analyzing the consumer feedback for several products on numerous trusted e-commerce sites, she has curated this list of the best professional waxes for smooth and hair-free skin. She has also included a buying guide, the pros and cons of each product, and some tips to keep in mind while using hair removal wax.
Frequently Asked Questions
Is waxing better than shaving?
Even though both help in hair removal it is advisable to go the waxing route as its effects last longer; up to 3 weeks. If you shave, your might regrow your hair within a week.
Is it safe to wax yourself?
Yes, it is, if all the steps are correctly followed. You can wear gloves and maintain the best hygienic practices sanitation to avoid infections.
Is hard or soft wax better?
Hard wax is better than soft wax as it can be applied on sensitive skin as well. These are gentler on the skin and less painful to remove.
What kind of wax do professionals use for Brazilian wax?
Professionals use hard Brazilian wax as it is gentle on the skin and less painful to remove. Hard wax is the best and safe for pubic hair, bikini line, underarms, and other sensitive areas.
What lasts longer: sugaring or waxing?
Sugaring lasts for three weeks, while waxing lasts between three and six weeks. So, waxing lasts longer.
Can hard wax rip your skin?
No, hard wax does not rip your skin. However, improper waxing procedures can tear your skin and cause severe burning sensations.
What not to do after waxing?
•  Prevent scratching or touching the waxed area.
•  Skip using excessively oily or drying skin care products. Also, avoid products with fragrances.
•  Do not come out in the sun without wearing sunblock. Excessive sun exposure can burn the skin.
•  Do not indulge in swimming, as chlorine might irritate the skin.
•  Avoid intense physical activity to prevent the sweat from trapping in your open pores.
Recommended Articles: