5 Best Waxes For Sensitive Skin To Buy In 2022
Keep bumps away and leave your skin looking hair free with a glowing appearance.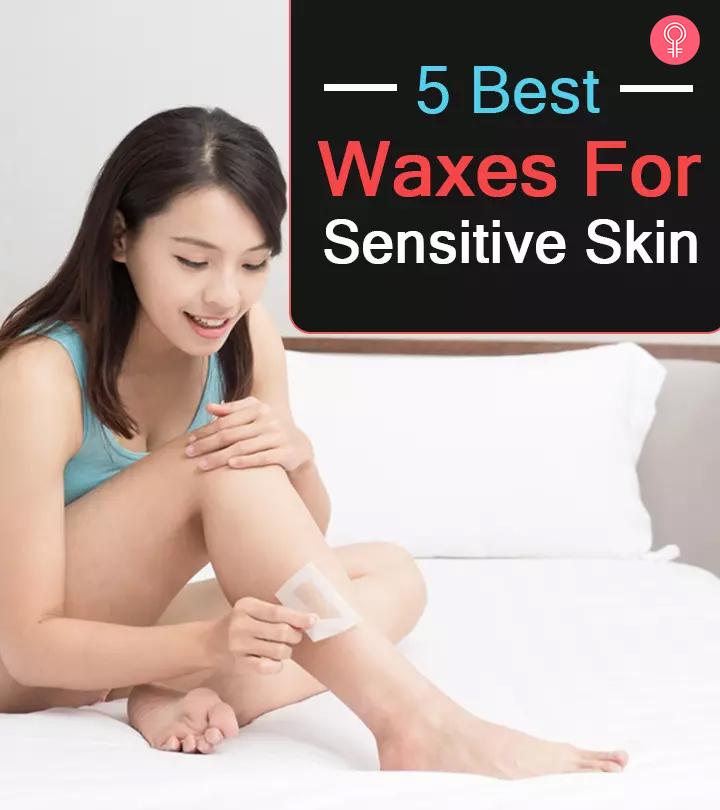 Finding the best wax for sensitive skin can be tricky, as you can't risk experimenting with just any product on your skin. Going wrong with the product can lead to rashes and redness that will accompany you for days when it comes to waxing. Are you looking for a wax that will attend to your tender skin while getting rid of your unwanted hair? Well, we have exactly what you need. These wax are made of natural ingredients with anti-inflammatory properties that help smoothen and soften your skin. Bonus, it is way less painful too! Here is a list of 5 wax specially crafted for sensitive skin.
5 Best Waxes For Sensitive Skin
Kolua Wax Hard Wax Beans is the perfect wax for painless hair removal at home. It is made from Brazilian carnauba palm wax and targets thick, coarse hair. It is guaranteed to remove even the most stubborn hair. Its little blue beads are perfect for bikini line/area, back, chest, and underarm waxing. Kolua Wax Bikini Babe Wax delivers the ultimate at-home waxing experience. It comes in 3 signature formulas that give you smooth and hair-free skin anywhere. This full waxing kit includes ten disposable spatulas and one ebook. You get up to 40 uses from a 1 lb bag of these hard waxing beads. 
Pros
Formulated for coarse hair
Suitable for any wax warmer
Perfect for bikini, Brazilian, and underarms waxing
Easy to remove
Melts quickly
Pleasant fragrance
Easy to use
Cons
2. Best Anti-Inflammatory Properties: GiGi Crème Wax
GiGi Crème Hair Removal Soft Wax is specially formulated for sensitive skin. It melts at a lower temperature than traditional wax, which allows a more comfortable application. It removes unwanted hair on sensitive skin. A thinner application aids the easy removal of fine hair. The wax seeps into the hair follicles to gently pull out the hair from the roots. The titanium dioxide in it acts as an anti-inflammatory agent to soothe your skin during waxing.
GiGi Crème Wax reveals silky smooth skin and does not leave any residue behind. The creamy consistency of the wax offers you complete control while spreading on the skin. It can be used to remove hair from the face, arms, chest, and legs. For a detailed review, check out this YouTuber's video.
Pros
Easily melts at low temperatures
Can be used all over the body
Suitable for all hair types
Recommended for sensitive skin
Cruelty-free
Does not leave residue
Anti-inflammatory properties
Easy to use
Cons
Femirowax
is a high-quality wax for sensitive skin. It is made from certified natural ingredients and is suitable for hair removal on all parts of the body at home. It is particularly effective on the bikini area. It has a pleasant lavender fragrance and is formulated without any harmful chemicals. It contains natural pine rosin, beeswax, and vegetable oil to maintain elasticity at low temperatures. It is more suitable for hair removal from small areas. Waxing with Femiro Hard Wax Beans will give you smooth skin that stays hairless three times longer than shaved skin. For a visual demonstration of the Femirowax Hard Wax Beans , have a look at this YouTube video.
Pros
100% natural ingredients
High quality
Suitable for small areas
Does notcause skin irritation or allergic reactions
Moisturizesthe skin
Long-lasting results
Cons
None
Veet Legs & Body Ready-To-Use Wax Strip Kit are made with Easy-Gel Wax Technology. The Sensitive Formula is enriched with acai and shea butter that effectively remove unwanted hair and leave behind glowing and smooth skin. Theses trips also exfoliate the skin and remove 95% of the hair from the roots in as little as five minutes at first application. These ready-to-use cold wax strips are ideal for removing unwanted hair from the legs and body.
Wax strips are designed to act like a liquid during applications, coating different lengths of hair as short as 1.5 mm. These strips lock the hair to gently lift it from the root. This gives you smooth and soft skin within minutes. This wax strip kit includes six finishing wipes to clean the residue from the waxed area.
Pros
Dermatologist-tested
Ready to use
Suitable for sensitive skin
Pleasant fragrance
Exfoliates the skin
Removes 95% hair at first application
Easy to use
Cons
Does not remove fine, thin hair
Hyposia Silkadia Premium Stripless Hard Wax is made with premium quality ingredients for sensitive skin. The low-temperature wax beads feel gentle on the skin and remove hair painlessly. Unlike other waxes that contain plant rosin, known to cause allergy, this wax has synthetic rosin, making it an ideal choice for sensitive skin. IIn addition, it contains titanium dioxide that reduces redness, leaving your skin clear and smooth. It can be used for the face, bikini line, chest, underarms, hands, and legs. The refreshing coconut scent is sure to uplift your mood.
Pros
Suitable for face, underarms, bikini line
Hypoallergenic
Spreads evenly
Pleasant scent
Gentle on the skin
Low temperature wax
Cons
One of the most easy and effective ways of getting rid of unwanted body hair is waxing. There are many types, formulas, and flavors when it comes to wax in the market, making it hard to pick the right type of formula to cater to your body type and skin's needs. It can be even harder if you have sensitive skin, as certain formulas can cause irritation or side-effects. Here is a buying guide on how to choose the best waxes for sensitive skin, so you get salon-quality baby smooth skin at the comfort of your home.
How To Choose The Best Waxes For Sensitive Skin
1. Type
The first thing to consider when choosing a wax is its type and formula. There are several types of waxes, but here are three of the most common ones and its properties:
Soft Wax: This is generally used by spreading a thin layer of warm wax on the top of the skin directly by using a roller or wooden stick. Soft wax is ideal for fine and tiny hair and is perfect for larger areas of the body like your arms and legs. This type of wax can only be used once per session.
Hard Wax: This is ideal for sensitive and smaller body areas like under arms, upper lip area, and bikini area. This wax is applied warm directly on the skin, and is left to cool to harden. It is then pulled in the opposite direction of the hair growth and is less painful than soft body wax. Unlike soft body wax, hard wax can be used multiple times on your skin.
Sugar Wax: This is the most common type of wax, and can be used on any part of your body. Sugar effectively pulls hair right from the root, resulting in slower regrowth. Just like hardbody wax, this wax does not stick to the skin, so you can re-apply it multiple times and it would still work effectively.
2. Ingredients
The ingredients you choose in your wax, must depend on your skin type. For instance, if you have dry skin, look for a formula, enriched with hydrating ingredients like shea butter, cocoa butter, and avocado oil. It is best to use a formula that is fragrance-free, hypoallergenic, and free from beeswax to minimize the risk of allergic reactions
Waxing has been the number one tried-and-tested hair removal method for years. But, getting the wrong wax on your skin can be quite risky as it often leads to rashes, breakouts, allergies, and other such reactions. This is especially true for sensitive skin types. Our list of the best wax for sensitive skin consists of products that are extremely skin-friendly and gentle, and some are even enriched with anti-inflammatory ingredients. However, it is best to do a small patch test and check for any reactions.
Why Trust StyleCraze?
The author, Oyendrila Kanjilal, is a certified skin care coach and understands the needs of sensitive skin. She consulted experts and scoured hundreds of products and online reviews to curate this list of the best and gentle waxes for sensitive skin.
Frequently Asked Questions
What type of waxing is best for sensitive skin?
Hypoallergenic hard wax is best for sensitive skin. It gently removes dead skin cells without stripping natural moisture. As a result, it leaves a soothing sensation on your skin and does not aggravate redness and acne breakouts.
Is sugar wax good for sensitive skin?
Yes. Sugar wax gently removes hair from the roots and is less irritating. Therefore sugaring or sugar wax is suitable for sensitive skin.
How to use wax for sensitive skin?
•  Trim your hair with a clean trimming tool or scissors to prevent pain during waxing.
•  Prep your skin with hydrating and toxin-free skin care products. For better protection from irritation, take an anti-inflammatory one hour before the waxing procedure.
•  Test the sensitivity of your skin by waxing small sections of your body. If those areas take time to restore the natural skin tone, skip applying the wax there.
•  Apply the wax in the direction of your hair growth. Apply your strip in the same direction.
•  Wait for a few minutes. Hold your skin tight and swiftly pull the strip first in the direction of your hair growth and then, in the opposite direction.
•  Take care of your skin after waxing with anti-inflammatory and antioxidant skin care products to reduce redness and itchy sensations.
Does waxing irritate sensitive skin?
No. A good quality wax free of irritants and harmful chemicals is completely safe for sensitive skin. Also, knowing the right way of waxing is integral to reducing the chances of irritation.
Recommended Articles
The following two tabs change content below.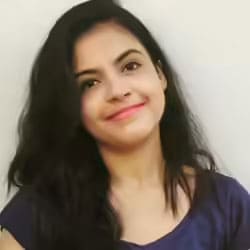 Oyendrila holds a master's degree in English Literature from the University Of Calcutta, West Bengal, and is a certified skincare...
more